The first port of call on Tony Blair's farewell tour, after announcing that he would relinquish the post of prime minister on June 27, was Paris, where the formalities included a gracious reception by Jacques Chirac. There were profound disagreements between the two of them on matters ranging from Europe to the war in Iraq, and on occasion the acrimony spilled into the public sphere. But there were evidently no recriminations at their encounter last month, with both of them secure in the knowledge that the other would soon be out of office. The courtesy call was followed in short order by a true meeting of minds when Blair called on Nicolas Sarkozy just days before the latter was sworn in as Chirac's successor.
Earlier in May, French citizens had turned out in force for the second round of the presidential election, a contest between Sarkozy and the Socialist candidate, Segolene Royal. If the latter had won, she would have become France's first female head of state. In the event, she could only muster 47 per cent of the vote. One of the main differences between the two contenders was that whereas Sarkozy was able to articulate a clear vision for France, Royal offered a more muddled picture of the future. To some extent, this is symptomatic of ostensibly social-democratic parties throughout the west: they are generally fearful of proposing measures that could be construed as socialistic, and wary at the same time of seeming overly enthusiastic about neoliberal economics. Invariably the consequence is a mishmash aimed at creating the impression of significant ideological differences between the conservative and social-democratic sides of politics, whereas in fact the divide has steadily been diminishing over the past two decades.
It should nonetheless have been relatively simple for Royal to put some clear blue water between herself and Sarkozy, given that the latter's agenda includes insinuations pinched from the platform of the far right. To her credit, she did make an effort, but it came too late. Royal also launched her campaign well before Sarkozy did, and may have peaked too early. There were avoidable gaffes along the way, and it didn't help that the Socialist Party, headed by her husband, was never fully behind her. Sarkozy, too, alienated prominent figures on the right, not least Chirac, but it mattered less in his case, because he was able to enthuse crucial sections of the electorate, not least the votaries of the ageing extremist leader Jean-Marie Le Pen.
A couple of years ago, while he was interior minister, Sarkozy attracted a fair measure of notoriety for insinuating that the alienated youths of North African origin in the banlieues — or deprived suburbs — of France were like scum that must be washed away with a power hose. His remarks were widely construed as racist; not entirely surprisingly, they helped to consolidate his support in certain quarters.
Last month's polling date revealed, interestingly, that the relatively youthful Sarkozy enjoyed a higher level of support among middle-aged and elderly citizens, while a clear majority of younger voters favoured Royal. This is intriguing, given that "Sarko the American" — as he's known among his detractors, although in Washington the intended insult was perceived as a badge of honour — intends to shake up the status quo, whereas Sego (as Royal has inevitably been nicknamed) is likely to have offered greater continuity.
Sarkozy's plans on the economic front include making it easier for employers to stretch the 35-hour working week and more "flexible" — the buzzword across much of the world for stripping workers of rights earned after decades, if not centuries, of struggle — conditions for employees. A tougher stance on immigration and immigrants is also widely expected, notwithstanding the fact that Sarkozy's Hungarian and Sephardic origins suggest he, too, falls in that category.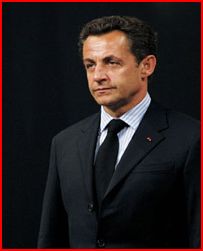 Some of the profoundest changes may occur on the foreign policy front, where post-war France has hitherto maintained a stance independent of the United States. Sarkozy has superficially opposed the war in Iraq (which is hardly surprising, given that Chirac's resistance to the American-led misadventure was supported by about 90 per cent of the population), but broadly favours greater cooperation and far cosier relations with the US. He caused some surprise by picking a veteran Socialist — Medecins Sans Frontieres' founder Bernard Kouchner — as his foreign minister, but the crucial aspect of this choice is that Kouchner is a renowned interventionist and the only prominent French Socialist who favoured the overthrow of Saddam Hussein via an invasion.
It is possible, of course, that Sarkozy's policies will be noticeably less radical than his campaign rhetoric: a great deal will depend on the size of the majority his party is able to muster in this month's parliamentary elections. But the fact is that last month France voted for change, and it may well get more than it bargained for, from a man whose marriage is shakier than his ideology, and who has nurtured presidential ambitions since childhood.
It is telling that Sarko and Sego both looked up to Blair as something of a role model. The British administration was reasonably warm towards Royal until Sarkozy formally declared his candidacy, whereupon it swiftly switched its allegiances. The developments in France are likely to have figured prominently in the talks Blair held on the Washington leg of his journey, once he and George W. Bush wearied of expressing their admiration for each other. It was a sickening spectacle, particularly in view of the havoc they have conspired to wreak in Iraq, even though former president Jimmy Carter did his best to ruin the aftertaste of the love-in by describing Bush as the worst tenant in the history of the White House, and accurately accusing Blair of having aided and abetted the madness of King George.
What is not known is whether, during his tête-à -tête with Blair, Bush broached the matter of an upcoming job vacancy at the World Bank. The bank's president, Paul Wolfowitz, announced his decision to walk away at the end of this month after weeks of mounting pressure and speculation.
Wolfowitz was among the more prominent neoconservative ideologues to be given a policy-making role by Bush at the start of his first term. Named as Donald Rumsfeld's deputy in the all-important Department of Defence, he played an almost unparalleled role in instigating the invasion of Iraq, while his arrogance contributed to his unpopularity among Pentagon staff. Once he realised his beloved war had gone awry and was probably beyond rescue, he left his government post (well before Rumsfeld was unceremoniously dumped) and Bush rewarded his incompetence by naming him head of the World Bank.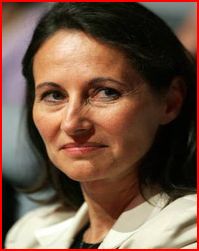 The bank's staff were none too pleased, but were willing to give him a chance. There was a slight hitch, though. Wolfowitz's partner, the Arab-born British citizen Shaha Ali Riza, was a bank employee, and the bank board's ethics committee decided that professional supervision by her boyfriend would be inappropriate. Wolfowitz was miffed, but proposed a way out: she would be seconded to the State Department while remaining on the bank's payroll. He renegotiated her salary and conditions of employment, and apparently did not run them by the ethics committee. Riza ended up in an evidently ineffective section of the State Department devoted to spreading democracy in the Middle East, on tax-free wages substantially higher than those of Condoleezza Rice.
This sort of behaviour didn't quite gel with Wolfowitz's anti-corruption campaign at the World Bank, while his superciliousness continued to aggravate relations with the bank staff. Demands for his resignation first became public early this year, and kept gaining momentum. The Europeans on the board were particularly upset, but it soon became clear that hardly anyone wanted him to stay on. The White House initially backed Wolfowitz, but its support turned lukewarm before long. It must have taken an exceptionally high quantity of gall for Wolfowitz to hang on, but he did so until last month. He finally went on the condition that there be no formal record of his wrongdoing. Of course, what he can't do anything about is the public perception.
The confluence of his exit with that of Blair prompted conjecture that the latter may be sounded out for the post. Nothing appears to have come out of it: either the White House doesn't trust him sufficiently, or he simply wasn't interested. Nothing could stop him, however, from visiting his favourite part of the world: the Green Zone in Baghdad, where he reiterated several of his deeply flawed arguments about why the occupation of Iraq was such a grand idea and how good the medium-term prospects are, notwithstanding the ongoing troubles.
It was to a large extent Iraq that undid Blair's prime ministership. The British people will long remember the series of lies he told in order to guarantee his government a subordinate, semi-relevant role in the aggression and occupation, and his recent statements suggest his capacity for mendacity remains undiminished — unless he is completely delusional, in which case his abode ought to have been a psychiatric facility rather than No.10 Downing Street. Last year, even Blair loyalists threw up their hands in despair when he refused to call for the cessation of hostilities in Lebanon pending a go-ahead from the Bush administration.
On the domestic front, a degree of investment in health and education has been accompanied by moves towards privatisation of those spheres, on a scale that Margaret Thatcher would not have dared to contemplate 20 years ago. In other words, Blair in some respects has proved to be a better vehicle for the Thatcherite agenda than Maggie herself. Britain's great multicultural project, too, has floundered amid the war on terror, and the July 7, 2005, atrocities on the London Underground paved the way for circumstances that allow Britain to boast the highest level of surveillance in the world, amid growing disparities of wealth.
There has, no doubt, been progress on the Northern Ireland front, where the bitter foes of yesterday now work side by side — and sometimes even together — in the Stormont assembly. Devolution in Scotland and Wales could qualify as a positive development, although it's notable that the pro-independence Scottish National Party edged out Blair's Labour in last month's polls. That was in keeping with a national trend whereby Labour was greeted by its worst local election results in 30 years. In the general elections two years ago, the party was returned to power with a reduced but nonetheless substantial majority that was based on about 35 per cent of the popular vote (and, if you include the abstentions, less than 25 per cent support among the electorate).
The anointment of chancellor of the exchequer Gordon Brown as Blair's successor has prompted calls for a snap poll. Were one to be called, there's no guarantee that Labour would lose, although the Conservatives have improved their standing of late, whereas the Liberal-Democrats have lost a largish segment of the appeal they acquired as a result of their principled opposition to the Iraq war.
Thirteen years ago, Blair staved off competition from Brown for the Labour leadership by promising him that, if voted into power, he would make way for Brown after two terms in power. He broke that promise, as prime ministers often do, and the past couple of years have been characterised by constant acrimony between the two highest elected officials in the land. Their differences, however, are based on personality rather than ideology, and no substantive drift away from the Blair agenda can be expected under Brown, although he may be slightly more measured in some respects. And perhaps he can avoid being tainted by the cash-for-honours scandal, whereby Labour allegedly offered titles in exchange for donations to the party coffers.
The involvement of close Blair aides made him the first British prime minister to be interviewed by Scotland Yard in connection with a criminal investigation. Perhaps a war crimes probe would more readily yield evidence of guilt, providing a suitable coda for a decade-long tenure during which positive achievements were overwhelmingly outweighed by Tony Blair's irresistible attraction to the hazardous fantasies peddled by a bunch of misguided muttonheads on the other side of the Atlantic. As a consequence, the crux of his legacy can be summarised in a four-letter word: Iraq.
Mahir Ali is an Australia-based journalist. He writes regularly for several Pakistani publications, including Newsline.
Next