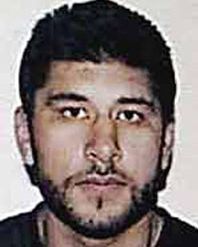 It is feared that the face of Britain, until recently a rainbow coalition of immigrants, isolated incidences of racism apart, could have changed irrevocably overnight. In a series of shockwaves that registered after the attack, it was learnt that the July 7 bombings of London's transport network, which killed 56 people and wounded 700 others, were perpetrated not by foreign jihadis as was originally envisaged, but by four home-grown British terrorists. This revelation was followed by reports that three of the four alleged bombers were of Pakistani origin and all had visited Pakistan, with at least two having stayed at religious seminaries while in the country.
Hailing from decent, hard-working immigrant families, all four of the alleged bombers lived in the predominantly Asian area of Leeds in West Yorkshire, and none had criminal records. Three of the four men — those of Pakistani origin — were born in the UK. The men were identified from their personal documents, such as credit cards and driving licenses, found near their bodies. They are the first known British extremists to carry out a suicide operation in Europe, although a British citizen of Pakistani origin, Asif Hanif, blew himself up in a suicide operation in Tel Aviv on April 29, 2003, killing three people and wounding 60 others.
The fact that three of the four alleged bombers were of Pakistani origin, and that all four were bred in England, has raised a slew of questions. What kind of men were these? What kind of background did they come from? And why would British citizens choose to attack their own countrymen?
Newsline profiles the three alleged British-born Pakistani bombers.
Twenty-two-year-old Shehzad Tanweer attended Lawnswood School in the Beeston area of Leeds before going on to study sports science at Leeds Metropolitan University. He is believed to have blown himself up on a subway train near Aldgate station in East London. Shehzad was a well-loved member of his community, known as a pious youth who regularly observed fasts and offered prayers. He had no prior criminal record. Shehzad's maternal uncle reveals that his nephew admired Osama bin Laden, who he perceived as a torch-bearer of the Muslim ummah. However, his immediate family members say that the only thing Shehzad was fanatical about was cricket, and that he had never expressed any interest in extremist activity.
Shehzad was the eldest son of Mohammad Mumtaz Tanweer, a resident of Jhelum, who migrated to England in the 1960s along with his wife, Parveen Akhtar. Mumtaz Tanweer, 56, runs a small fast-food shop in a suburb of Leeds called 'Fish & Chips,' and has a younger son, Rizwan, and two daughters, Tabassum and Talat. Shehzad's family members maintain they find it almost impossible to believe that their son was one of the four suicide bombers behind the London terror attacks. Describing him as a sporty young man who loved cricket, martial arts, and driving his dad's Mercedes, they say he had many friends in the Beeston area of Leeds. "Shehzad was a good student who used to play cricket for a local team in Leeds," said a family member.
Three years ago, Shehzad abandoned his studies and joined his father's business. He also visited Kottan village, 45 miles away from Faisalabad, twice between 2003 and 2004, where his maternal uncle, a landowner, Tahir Pervaiz, lives with his extended family in a large, single-storey house.
Shehzad arrived in Karachi from London on November 19, 2004 with the eldest suspected bomber, Mohammed Siddiq Khan, 30, who is believed to have mentored him and the other, younger bombers. Tahir says Siddiq often dropped in to see Shehzad during his stay, and even spent the night once in his home. "They seemed like they were great friends. They would talk and laugh together. They certainly did not do anything suspicious," he recalls. Tahir maintains that "Shehzad was a shy and simple boy who used to offer prayers quite regularly during his stay here besides playing cricket in the evening." While maintaining that his nephew seemed an unlikely candidate for a suicide bombing, he concedes, "that he might have been indoctrinated or even brainwashed by someone in London." He adds that Shehzad grew a beard during his visit to Pakistan and began dressing in traditional Muslim clothes. Furthermore, he says, "Shehzad used to express his dismay at the plight of the Muslims in Afghanistan and Iraq at the hands of the American forces. He used to praise the 'martyrs' from Saudi Arabia who 'sacrificed' their lives in the 9/11 terror attacks. In December, Shehzad went to an Islamic school in Lahore along with his friend, Siddiq Khan, intending to stay there for nine months to get a religious education. But they returned hardly after a week, saying the school administration was too strict."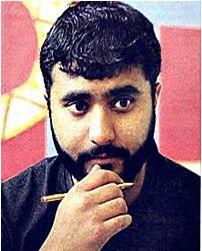 Ashfaq Ahmed, a resident of Kottan village and first cousin of Shehzad, describes the deceased bomber as a devoted Muslim who prayed five times a day. "He was a gentleman. You would often wake up in the middle of the night to see him praying on his mat. He was keen to discuss religious issues and often railed against America and the west. He believed that America had made Muslims suffer all over the world." However, despite his anti-American views, says Ashfaq Ahmed, Shehzad never gave even the slightest indication that he was planning a suicide bombing or that he was even capable of such an act. "I don't think Shehzad had anything to do with Al-Qaeda, though he used to work with the Tableeghi Jamaat, which is devoted to spreading Islam. Shehzad used to say British society was moving in the wrong direction and that he wanted to study Islam," he says.
The second suspected suicide bomber, Hasib Mir Hussain, was 18 years old and attended Matthew Murray, a local high school in Leeds. Born in September 1986, he is believed to have been responsible for the bombing on the double-decker bus on Tavistock Square.
Hasib was one of four children born to a factory worker, Mahmood Mir Hussain, and his wife, Maniza Mahmood. Both parents hailed from Jammu & Kashmir but migrated to Pakistan in 1958. Mahmood is a devout Muslim in the true sense of the word. He remains closely affiliated to his homeland, and collects a copy of an Urdu language newspaper every day from the Brown Lane newsagents in Holbeck. Mahmood, who always wears shalwaar kameez, suffers from ill- health and has been unable to hold down a regular job. He used to make leaflets for local mosques and calendars in the month of Ramadan.
Mahmood's son, Hasib, on the other hand, had been known as something of a tear-away during his early teens. At age 10, in his final year at Ingram Road Primary School in Holbeck, Leeds, Hasib was already showing signs of being a promising athlete and nurtured ambitions to become a professional cricketer. His upbringing was as normal as that of any other child in any home in the modest area of Leeds, where he was born and raised.
Acquaintances say the youngster was once as passionate about football as he was about cricket. Hasib was a member of a local cricket team, the Holbeck Hornets, which played in Colenso Mount. His teammates were mostly white males. But Hasib was to became devoutly religious after a 2004 trip to Pakistan. He had visited his country of origin thrice, first in 1996, to attend his elder sister's marriage, then in 1999, for his elder brother, Imran Mir's marriage, before making his final trip in July 2004.
Soon after the bombings, local newspapers reported how Hasib would start fights with fellow pupils at Matthew Murray Secondary school in Leeds. He left school in July 2003 with seven GCSEs. Around this time, he was sent to Pakistan to visit relatives. He subsequently went for Hajj to Mecca, grew a beard and began to wear Arab-style robes. Interestingly, despite becoming devoutly religious, Hasib was arrested for shoplifting during 2004. He visited Karachi in July 2004, but his port of exit has not yet been established.
According to the British media, neighbours describe Hasib's family as "very nice people. We all knew them but I wouldn't say I knew them well. They were just a very nice family," one of the neighbours is quoted as saying.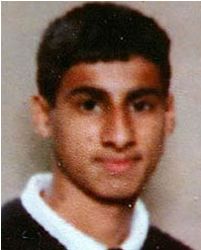 On July 7, Hasib Hussain told his family he was going on a trip to London to visit friends. But when he failed to return on Thursday, his parents reported him missing to the police. It is believed that Hasib had, in fact, boarded the No. 30 bus in London, armed with enough explosives to rip the double-decker apart. His driving license and cash cards were found in the mangled wreckage of the bus, in which 13 people were killed. His family later said they were devastated by what had happened. In a statement they described Hasib as a loving and normal young man "who gave us no trouble. We are having difficulty taking this in," they were quoted as saying. "Our thoughts are with all the bereaved families and we have to live with the loss of our son in these difficult circumstances. We had no knowledge of his activities. Had we had some, we would have done everything in our power to stop him."
Until recently, 30-year-old Mohammed Siddiq Khan lived in the Beeston area of Leeds, after which he moved to Lees Holm in Dewsbury. The 30-year-old had been employed as a teaching assistant at Hillside Primary School in Leeds since 2002. Parents at the school say that Siddiq was highly regarded by both, children and parents.
Born in Leeds in 1974, Siddiq was married to Hasina Khan, and had a six-month-old daughter. He met his wife when they were both studying at a university in Leeds. During Hillside Primary School's last inspection in 2002, the school's teaching assistant had been singled out for special praise in dealing with "a transient pupil population from a socially deprived area."
Since the bombings, M-15 has been piecing together the double life of Siddiq, the oldest of the suspected bombers, who also ran an Islamic bookshop. Sarah Balfour, head of Hillside Primary School, told newsmen in London, that both staff and pupils were devastated to discover that Siddiq was one of the alleged bombers. In a brief statement outside the school, she told reporters: "Siddiq Khan was a member of staff at Hillside Primary School. He was employed here between March 2001 and December 2004 as a learning mentor. He was great with the children and they all loved him. He did so much for them, helping and supporting them and running extra clubs and activities. He was a real asset to the school and always showed 100-percent commitment."
It is believed that in November 2004, the teaching assistant travelled to Karachi along with fellow bomber, Shehzad Tanweer. It is not clear what the men did during the three months they spent here, but Pakistani records show the pair returned to England on the same flight in early February 2005. Neighbours told British newspapers how Khan was not well-known in the Dewsbury Muslim community, but believed he was a very pleasant person. One neighbour was quoted by a British paper as saying, "Siddiq didn't appear to be an extremist. He was not one to talk about religion. He was generally a very nice bloke." Despite the tributes, it is believed that Siddiq Khan detonated enough explosives on a Circle Line train to kill seven people. Documents belonging to him were found near the Edgware Road blast.
His family later released a statement expressing their shock. They describe Siddiq as a kind and caring member of the family and suggested that he might have been brainwashed. They went on to express their deepest and heartfelt sympathies to all the innocent victims and the effected friends and families. "We urge people with the tiniest piece of information to come forward in order to expose these terror networks which target and groom our sons to carry out such evils," said a statement issued by Siddiq's family.
Next