A recent study conducted by the country's premier intelligence agency of the deadly suicide bombings carried out in Pakistan after the 9/11 terror attacks in New York has yielded some interesting data. Between March 2002 and May 2004, 20 Pakistani suicide bombers have blown themselves up, in the process killing over 200 people and injuring as many as 430. The targets of the attacks were varied: foreigners, Christians, Shias and members of the government who are considered pro-America.
The study finds that most of the bombers were members of the splinter groups of jihadi or sectarian organisations launched in the wake of the crackdown on the Pakistani militant groups after 9/11. None of the suicide bombers belonged to the country's elite class. Seven came from middle class families, while 13 belonged to the lower middle class. Apart from their jihadi mindsets, anti-US sentiments and poor family backgrounds, another common denominator among the group of 20 was that most of the men were virtually illiterate. Some of the Pakistani bombers also had another thing in common. They were veterans of 'jihads' in Afghanistan or Jammu and Kashmir.
The study contends that the emerging phenomenon of home-based suicide attacks needs to be viewed within the context of Islamabad's alliance with the United States and Al-Qaeda's reach within Pakistan. It says that a cursory look at the pattern of such attacks in Pakistan indicates that they possess several Al-Qaeda hallmarks. Apart from the use of suicide bombers, there is the targeting of western civilians, the delay in claims of responsibility and the sizeable quantities of highly explosive materials used in all the attacks. Furthermore, according to the study, it is highly probable that the bombers received financial backing from Al-Qaeda and its affiliates.
Although several networks of potential suicide bombers have been busted in a series of raids, some senior law enforcement officials admit that they continue to face a serious threat from such operatives which they are ill-equipped to combat in terms of infrastructure, expertise and training.
Jammu and Kashmir witnessed its first suicide attacks in 1999 and that set the trend for a series of similar deadly operations in the disputed territories . Until recently, however, suicide bombers had not conducted any operations on home ground. Ironically, as suicide attacks began to decline in the Kashmir valley, Pakistan seemed to emerge as a favoured target. It was the Jaish-e-Mohammed which endorses suicide bombing as part of jihad, that introduced the phenomenon to Pakistani cadres. Subsequently other terrorist groups active in Pakistan followed suit.
The intelligence report indicates that suicide bombers are usually brainwashed religiously-oriented youths who are spotted by jihadi leaders on the lookout for potential suicide bombers. The leaders usually find their prey among the cadres of unemployed and uneducated youths at mosques or madrassahs, and recruit them with the help of local clerics. Once identified and recruited, the potential bombers are then scrutinised for their motives. The scrutiny is meant to ascertain for the youths themselves their real motivation for volunteering for suicide missions, as much as it is to evaluate the strength of their commitment.
Once a youth is selected, he is prepared for the mission. This includes therapy of sorts — essentially spiritual exercises — including the recitation of the Holy Quran, particularly those chapters which dwell upon jihad. Further indoctrination includes focusing the volunteer's attention on the joys of Paradise that await him, and constant reminders that by offering the supreme sacrifice, he is saving his loved ones from the agonies of hell. And "Before the living martyr sets out on his last journey, he performs ritual ablution, wears clean clothes, and says the traditional Islamic prayer customary before a battle," according to the study.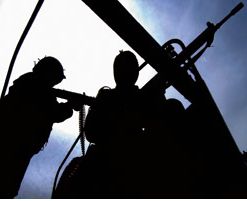 Intelligence sources reveal that suicide bomber cells usually operate in small groups of five to seven people, never staying in one place for more than two nights. Moving in small cells has become a necessity, particularly for members of the larger splinter groups, which have been thrown into disarray by a government crackdown after President Musharraf and Premier Shaukat Aziz became targets of their abortive attempts. However, while most of the bombers are on the run and short of resources, officials concede that because of their modus operandi, and their readiness to embrace death, they continue to pose the greatest challenge to law enforcers.
The agency's study reveals that of the 20 Pakistani suicide bombers, 12 were between 15-25 years old, five were between 25 and 30, while the remaining three bombers were above 30. Most of the men were affiliated with sectarian and militant organisations like Lashkar-e-Jhangvi, Jaish-e-Mohammad, Harkatul Mujahideen Al-Alami and Harkatul Jihadul Islami. None of them was even a matriculate.
Sarfaraz Ahmed carried out the first suicide bombing in Pakistan on March 17, 2002, inside Islamabad's Protestant International Church. A member of Jaish-e-Mohammad's splinter group, Jamaatul Furqaan, Ahmed was just 20 and belonged to a poor family from Attock. The operations by the United States-led allied forces in Afghanistan, which he deemed to be atrocities against Muslims, motivated him to carry out the attack. Ahmed was said to be close to Maulana Abdul Jabbar, the chief of a splinter group of Maulana Masood Azhar's Jaish, which Jabbar had launched after developing differences with Masood Azhar after the latter ordered him not to attack American interests in Pakistan.
On August 5, 2002, three activists of the Jaish-e-Mohammad — Mohammad Nawaz from Gujranwala, Muhammad Zareen from Batagram and Rehan Badar from Muzaffargarh — blew themselves up while trying to evade arrest after having attacked the Murree Christian School and were surrounded by security agencies. Students of local madrassahs and jobless, Nawaz, Badar and Zareen, were 18, 19 and 20 respectively, and belonged to lower middle class families. Their mission was to avenge American atrocities against Muslims in different parts of the world.
Jameel Suddhan and Khalique Ahmed, the two suicide bombers who rammed their explosives-laden cars into General Pervez Musharraf's cavalcade on December 25, 2003, were active members of the Jaish-e-Mohammad and Harkatul Jihadul Islami. Twenty-six years of age, Suddhan was a staunch follower of the Jaish chief, Maulana Masood Azhar, and had spent most of his youth in religious seminaries. He was a resident of the Rawalkot area in Pakistan-administered Kashmir. Khalique Ahmed, the second bomber, was 25-years old and considered close to the Harkatul Jihadul Islami chief, Qari Saifullah Akhtar, while the latter was serving as special advisor to the Taliban Ameer Mullah Mohammad Omar.
Interestingly, both these suicide bombers had links with Pakistani intelligence agencies before they went to fight in Afghanistan against the Northern Alliance a year before the 9/11 terror attacks. They were reportedly trained at Khalid Bin Waleed camp at Khost in Afghanistan and motivated by the fatwa issued by Osama's second-in-command, Dr. Ayman Al-Zawahiri, to get rid of the Pakistani ruler who he claimed was siding with the US post 9/11. Suddhan and Ahmed were captured by the Northern Alliance troops. They were among the several hundred Pakistani jihadis whom Kabul released after negotiations with Islamabad. On their return to Pakistan, they were set free. During his days of captivity in Baharak Jail, Panjsher Valley, where he was held by the Northern Alliance, Suddhan had projected himself as a captain of the Pakistan army. However, the Pakistani authorities dispute Suddhan's claim, saying he might have done so to minimise the humiliation being meted out to Pakistani prisoners by the Northern Alliance troops.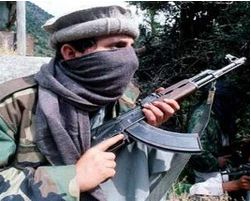 Mohammad Irfan, another suicide bomber who blew himself up during an abortive assassination attempt on Prime Minister Shaukat Aziz in Fateh Jang on July 30, 2004, was an unemployed youth with an eighth grade education. The 23-year-old suicide bomber had been identified as the son of a tailor, Mohammed Mukhtar, who lives in a small house on the Sheesh Mahal Road in Lahore. Irfan, a tall, well-built youth, received his religious education from a local madrassah and later became a member of the Sipah-e-Sahaba Pakistan's splinter group, Lashkar-e-Jhangvi. A senior intelligence official said Irfan was indoctrinated by his operators to get rid of Prime Minister Shaukat Aziz who he believed had been imposed on Pakistan by the Americans.
Kamran Mir, 22 the suicide bomber who detonated himself while attacking the Taxila Missionary Hospital on August 8, 2002, was affiliated with Lashkar-e-Jhangvi. Those in the agencies who compiled his profile say he used to justify the 9/11 terror attacks, saying that the US was punished for its pro-Israel and anti-Islam agenda. Kamran, a matriculate with no job, belonged to a middle-class family from Rawalpindi.
Khair Mohammad and Muhammad Khan were activists of Lashkar-e-Jhangvi. Both were unemployed. They blew themselves up inside an imambargah in Quetta on July 4, 2003. Their motivation was to kill as many Shias as as they could, because they believed they were kafirs (infidels).
Two other unemployed sectarian activists affiliated with the Harkatul -Mujahideen Al Alami, Abdul Nabi and Hidayat Ullah, blew themselves up in Quetta on March 2, 2004 during Muharram.
Muzaffar-ur-Rehman, 27, who blew himself up at an imambargah in Rawalpindi on February 28, 2004, was a former student of Karachi's Darul Itfal Madrassah. Rehman, a sectarian extremist, was a member of the defunct Lashkar-e-Jhangvi. He belonged to a poor family from Abbottabad. He had studied up to the fifth grade.
So far, all the Pakistani suicide bombers have been male, but the possibility of women joining their ranks seems only a matter of time. Arifa and Habiba, sisters, both college students, who were arrested in June 2005 from a hideout in Swat, were actually preparing to become suicide bombers. Aged 18 and 20, the sisters were trained by their uncle, who has been sentenced to death for his involvement in suicide attacks. The uncle, who belonged to the Lashkar-e-Jhangvi, reportedly took his nieces to the Waziristan region where they were indoclinated with militant philosophy and given practical training in suicide bombing by the widow of an Uzbek 'martyr,' Uzra.
Though suicide is expressly forbidden in Islam, Islamic extremists have gotten around this problem by describing suicide attacks as acts of martyrdom. Since their targets are usually non-Muslims they claim these are are part of a 'jihad' against infidels.
However, often even Muslims of different sects fall under the 'infidel' umbrella. What is particularly worrying about the recent spate of suicide attacks in Pakistan is that both Shias and Sunnis, who used guns and bombs against their rivals in the past, are now deploying suicide bombers to settle scores.
Therefore, mosques, religious processions and rallies have become vulnerable targets of suicide attacks by rival sectarian outfits which are out to kill each other. Since the aim is to create terror and cause maximum damage to the rival sectarian group, suicide bombers target mosques on Fridays, when thousands of worshippers attend prayers. Unlike suicide bombers elsewhere who simply detonate their explosive-strapped bodies, Pakistan's sectarian suicide bombers first hurl grenades and shoot into the crowd to inflict maximum damage, and then top off their operation by detonating themselves. They are also known to position themselves near pillars so that the explosion can bring down the roof causing even more casualties.
What turns a young man into a suicide bomber? There is no single reason. Poverty, unemployment, lack of education, social rejection, an unhappy family environment, a romanticised notion of jihad and the growing influence of religious seminaries have all played a role in the indoctrination of culturally dispossessed Pakistani youth. Belonging to a militant organisation gives these otherwise powerless men a strong sense of identity in an increasingly fragmented social structure.
Perhaps the transcripts of the statements made by some arrested militants can help understand the mind of a jihadi. Take Saifur Rehman Saifi, a top Jaish-e-Mohammed activist allegedly involved in a number of terrorist acts in Pakistan. He was unable to find a decent job after completing his C. Com certification, and after working at a couple of bookstores for a paltry monthly salary of two thousand rupees, Saifi opted out. He had at that time not even read the Quran in entirety. Nonetheless, he became a religions militant and his life changed dramatically: money started flowing in and both family and friends started respecting him now that he had become a "man of God."
The case of Mohammed Ayaz alias Waqar Ahmed, a suicide bomber affiliated with the Jaish-e-Mohammed is strikingly similar. His failed attempts at education and employment led him straight to the welcoming doors of the nearest Jaish-e-Mohammed office. Mohammed Izhar, on the other hand was introduced to a life of militancy by his local prayer leader, Maulvi Ghulam Allah. Again the lack of a decent income steered Izhar into militant circles. However, not all militants are driven to the cause by poverty.
Mohammed Ataullah's inspiration came from within his own family. The son of a prayer leader, Ataullah was raised in an environment conducive to religious militancy and other extremist thought. When attempts to earn an honest living proved fruitless, Ataullah was quickly snapped up by a local unit of the Jaish-e-Mohammad. Since one of his brothers was already in a similar line of work, Ataullah was easily swayed. The icing on the cake was a salary of five thousand rupees a month — far more than what the mainstream job market could offer a man of his credentials.
And while the living was better than it had ever been for these men, death for the holy cause, they were promised, would be infinitely sweeter.
Next