It is said that clothes maketh the man — or woman. Well, the glitterati of Pakistan rely upon a select coterie of talented designers to give them cutting edge style for the swinging social scene, not to mention the never-ending string of weddings. But what do the creators of style wear themselves and what would they not be caught dead in? Newsline brings Pakistan's design maestros and their personal style into the spotlight.
Maheen Khan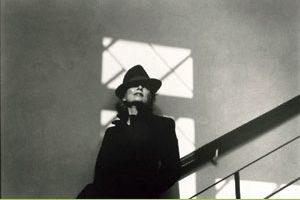 Maheen Khan, the doyenne of fashion design in Pakistan, does not wear shalwar kameez, trousers or t-shirts. "In fact, when I go abroad, I don't even shop for clothes." Sticking to her axiom of wearing only that which what compliments her, she opts for the classic and simple look, with raw cotton, rough khaddar and chiffon being her fabrics of choice; Maheen's distinctive personality is not only evident in her own dress, but also in her signature collection. Comfort is a priority during the day, but evenings call for sophistication and glamour — to the extent that she does not step out if she's not impeccably dressed. She wears only what she herself designs — until a few days ago, that is — when she wore an ensemble by Fayez Agariah to the Indus Video Awards." I think I'm going to branch out and wear more of Pakistan's young designers.." Accessorising to complete the look, Maheen loves "fake jewellery, because real jewellery is so boring." Maheen's personal style, as she herself defines it, is "stark, bordering on classic, with a touch of madness and glamour." And what is it that Maheen would never be seen in? "A museum piece of embroidery draped all over me, like tinsel town." Spoken like a true designer.
Deepak Perwani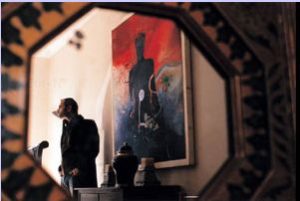 "You can't really tell I'm a designer by the way I dress," says Deepak Perwani. The young designer who has made quite a name for himself, both in Pakistan and abroad, defines his personal style as 'smart-casual and understated,' with his favourite colour for now, being pink. Although a minimalist at heart, he can't resist any chance to accessorise — be it a jacket, scarf or even a cap. And shoes? "Shoes make up 90 per cent of your outfit," he says. Not at all label conscious, Deepak is likely to pick up whatever he likes from wherever he sees it, especially if its vintage; Armani, however, serves perfectly for evening wear! Deepak's sartorial no-no is, "a sleeveless jaali waali kameez and high waisted jeans." For casual day wear, Deepak goes for the classic jean and t-shirt combination, or sometimes a fusion of east and west.
Next