The Afghan new year or Nauruz, was greeted by fresh natural disasters. Dozens died, hundreds remain missing and thousands were rendered homeless by the flash floods caused by melting snows that the mountainous country received in one of the harshest winters in decades. Earlier, the below freezing winter temperatures killed some 600 Afghans, including many infants. Three- and-a half years after the international community made tall promises of rebuilding the war-torn nation, it still lacks basic infrastructure.
Afghanistan is the sixth least developed country in the world, only better than five sub -Saharan African nations, according to the United Nations Development Programme (UNDP) Afghanistan Human Development Report released in late February. The world body ranked the Central Asian nation as 173 out of 178 assessed in 2004. This comprehensive report, taking into account Afghan living standards, welfare and security, starkly warned that the country that once became a haven for international terrorists could fall apart unless the lives of ordinary citizens are improved significantly.
The report is the latest in the grim analysis that many experts on the region share. "There is an enormous gap between the money Afghanistan needs, the pledges that the international community made, the actual money disbursed and the reconstruction projects completed on the ground," author and regional expert Ahmed Rashid told Newsline. According to New York University's Centre on International Cooperation, which keeps track of Afghan reconstruction, only 3.9 billion US dollars had been disbursed for the past three years. Of that, only 900 million dollars had been actually utilised for completing projects on the ground. Initially, most of the money went towards humanitarian relief.
The world community had pledged a total of 13.4 billion US dollars in the Tokyo and Berlin Conferences for five years, beginning in December 2001. But the Afghan government estimated that 27 billion US dollars were needed over a period of seven years to go back to a state of 'poverty with dignity.'
Although some five million Afghan children have gone back to school since the fall of the hardline Taliban, the UNDP report calls the education system in the country 'the worst in the world.' Only one third of Afghans can read and write, mostly in their own languages. The literacy levels for women are far worse, with one out of five girls making it to school in many outlying provinces.
All the indicators for health are equally damning. The average life expectancy for some 26 million Afghans is 44.5 years. It has the fourth highest mortality rate for children under age five. At least one woman dies every half-hour from pregnancy or childbirth. There are only 500 trained midwives for 13 million women. Most of the country's hospitals, including the larger one in Kabul, lack all necessary amenities such as heating, operation theatres and life- saving medicines. Every month some 400 children die of landmines, which are a clear and persistent danger scattered across some 800 kilometres of Afghan territory.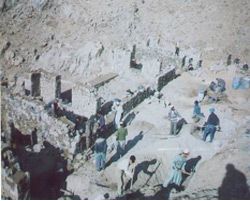 Post-Taliban Afghanistan attracted back some three million refugees, mostly from neighbouring Pakistan and Iran. As most of them had experienced some kind of urban life during their long years of exile, they chose to live in cities, the capital Kabul, in particular, promoting urban ghettos. Although they bring back a lot of skills and expertise, the international community failed to help them beyond providing some minimum repatriation assistance. This resulted in burdening an already fragile economy with catering for the livelihood of additional millions.
But all is not bleak for Afghanistan. The economy is thriving, the most conservative growth rate estimates are 20 per cent annually and the projections over the next decade are at least 10 per cent yearly. Unlike the pre-war situation of the late 1970s, when the Afghan economy mostly depended on the exports of fresh and dried fruits, carpets, wool and other dairy and agricultural products, today's Afghanistan has a chance of becoming a regional trade hub between west, central and south Asia, possibly restoring the country's role as a part of the overland Silk Route between Europe and the Far East.
However, free trade in south Central Asia still seems a distant dream, marred by regional rivalries and a lack of infrastructure. Afghanistan has only some 3,500 kilometers of paved roads. The newly built 400 kilometre long Kabul-Kandahar highway and principal north-south road from Kabul to the northern city of Mazar-e Sharif across the Salang pass are in relatively good shape. Most of the other roads remain mere dirt tracks for now.
This proposed Turkmenistan, Afghanistan and Pakistan gas pipeline, if ever built, is expected to generate 200 million US dollars in transit revenues every year. The current Afghan budget is nearly 500 million US dollars and such revenues will be a huge boost to the economy. For now, the Afghan government expects to collect 333 million US dollars in revenue for 2005.
In addition, the country has huge potential mineral resources waiting to be exploited. Beneath Afghanistan's barren landscape, some 300 types of mineral deposits are believed to be hidden. These include emeralds, copper, iron, coal, marble and sizeable quantities of hydrocarbons. The blue lapis lazuli stones, mostly mined in the northeastern Panjshir valley, now earn around 60 million US dollars a year. But the World Bank estimates that revenues from minerals might rise to 253 million US dollars a year by 2008 if the country can attract substantial international investment into the sector.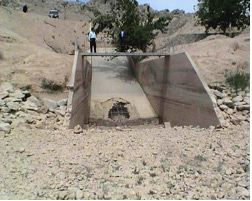 To date, according to the Afghan Investment Support Agency, the country has attracted some 800 million US dollars in international investment in telecommunication, hotels, soft drinks, media and other ventures. So far, the Afghan Wireless and Roshan GSM mobile telephone networks have established successful business models. Not only have they earned substantial revenues, they have also connected some 30 Afghan towns and cities to their networks, bringing about a virtual communication revolution.
However, such budding achievements and promising prospects of the country's legal economy are undermined by the burgeoning poppy crop and the associated opium and heroin trafficking. According to the United Nations Office on Drugs and Crimes, last year opium profits equalled 61 per cent of the country's 4.6 billion US dollar gross domestic product (GDP). Already the world's largest opium producer, the country has the potential to become a 'narco mafia' state if the international community and Afghans fail to implement a comprehensive anti-drug strategy. Such a strategy should include providing alternate livelihood for Afghan farmers and enhancing the interdiction capacities of Afghanistan and neighbouring states. Above all, there has to be some kind of emphasis on demand reduction in the western hemisphere where most of the Afghan heroin is consumed.
Security is a key component of the country's reconstruction plans. For now, some 27,000 NATO and US-led military coalition troops in Afghanistan need around 13 billion US dollars a year for this purpose. Despite such high expenses, the international community largely failed to bolster security in the Afghan countryside. There are now some 19 Provincial Reconstruction Teams (PRTs) in remote provinces. These teams of up to 100 soldiers are tasked with improving security and pacing reconstruction by engaging in building schools, hospitals and wells. However, aid workers call for a clear mandate for the PRTs. "We need a clear mandate for the PRTs, detailing exactly what the PRTs will and will not engage in as they shift from minor reconstruction activities to facilitating governance at the provincial and district levels," Barbara Stapelton, head of the Agency Coordination Body for Afghan Relief, an umbrella organisation for many Afghan and international aid groups, told Newsline.
For Rashid, the Afghan reconstruction needs some fresh thinking. "First you need to revamp the Afghan government's capacities at all levels," he said, adding that there was a need for coordination in building security and aid programmes while emphasising infrastructure development.
Both the political and economic processes at play in Afghanistan are dynamic and ever changing, making predicting the future rather difficult. According to New York University's report, 'Building a new Afghanistan: The value of success and the cost of failure, a significantly higher level of financial and security assistance to Afghanistan is an investment worth every penny. A peaceful and prosperous Afghanistan will contribute to global security, regional stability and might herald a turnaround in one of the world's most volatile regions.
Next