It is a few weeks before Eid and there is a mad rush inside Khaadi's outlet in Dolmen City, Karachi. Salespersons are juggling unstitched lawn suits, semi-formal kurtas and eveningwear ensembles, as women line up before the tills, wallets in hand. A few shops down, a handful of young women are scattered around the spacious Mango store as they browse through trendy blouses and cocktail dresses. Mango, a Barcelona-based fashion retailer, came to Pakistan last year after partnering with local textile mill Al-Karam.
British high street brand Accessorize has 'Ramadan Kareem' emblazoned across its window display and customers can be seen purchasing purses and costume jewellery. Upstairs, rows of chic outfits can be found in Pakistani designer Sania Maskatiya's upscale boutique, but there is only one lone shopper inside.
In the food court, an eyeball estimate of 600 people can be found taking a break from shopping. Here, homegrown food vendors such as the Hobnob Café, Bistro 76 and Chacha Jee are sandwiched between American franchises such as KFC, Mcdonald's and Pizza Hut — all doing roaring business. In addition, the various sit-in restaurants situated around the mall, such as the Malaysian franchise PappaRoti and the popular local coffeehouse Espresso, are packed.
But not everyone at Dolmen is there to shop or eat. Parents can be seen escorting their children to the Sindbad entertainment zone, teenagers are window-shopping and photographing each other against eye-catching storefront displays, while many families are found simply relaxing in the air-conditioned atrium.
This is what mall culture looks like in Pakistan.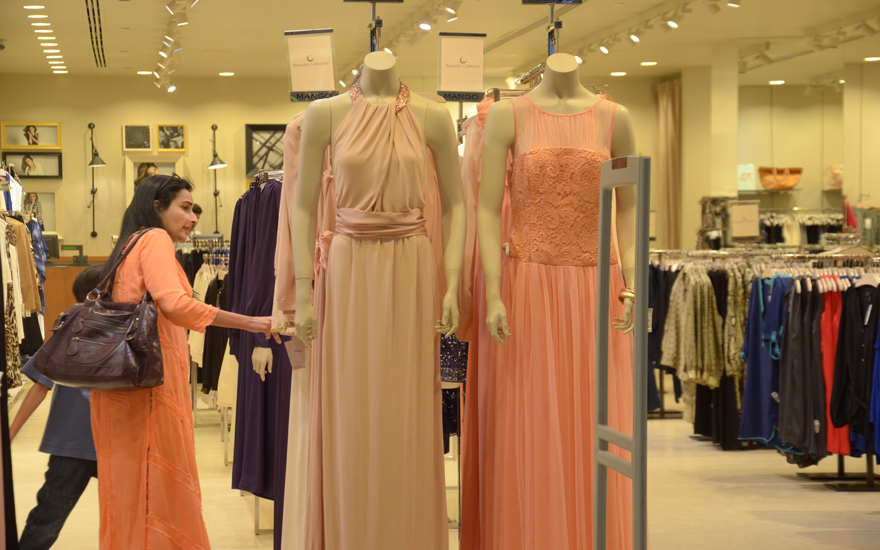 "Malls offer a certain safety that people may not feel in Zamzama or other parts of Karachi," says Saraa Gheewala, director of Snog and Butler's Coffee. "Also, people go to malls not just to visit a single shop or restaurant, but for the whole experience. Oftentimes, when I walk around Dolmen City, I notice people from all socio-economic classifications (SEC), just walking around and having a good time, without really purchasing anything."
Dolmen City might be bigger, and arguably better, than its local counterparts but going by the crowds thronging similar modern shopping centres across the country, it is apparent that Pakistanis are having a love affair with malls. With their air-conditioned interiors, parking facilities, in-house entertainment areas, food courts and diverse range of shops, these malls are wooing a wide demographic of customers. Pakistanis, in return, are responding in the droves — and with their wallets.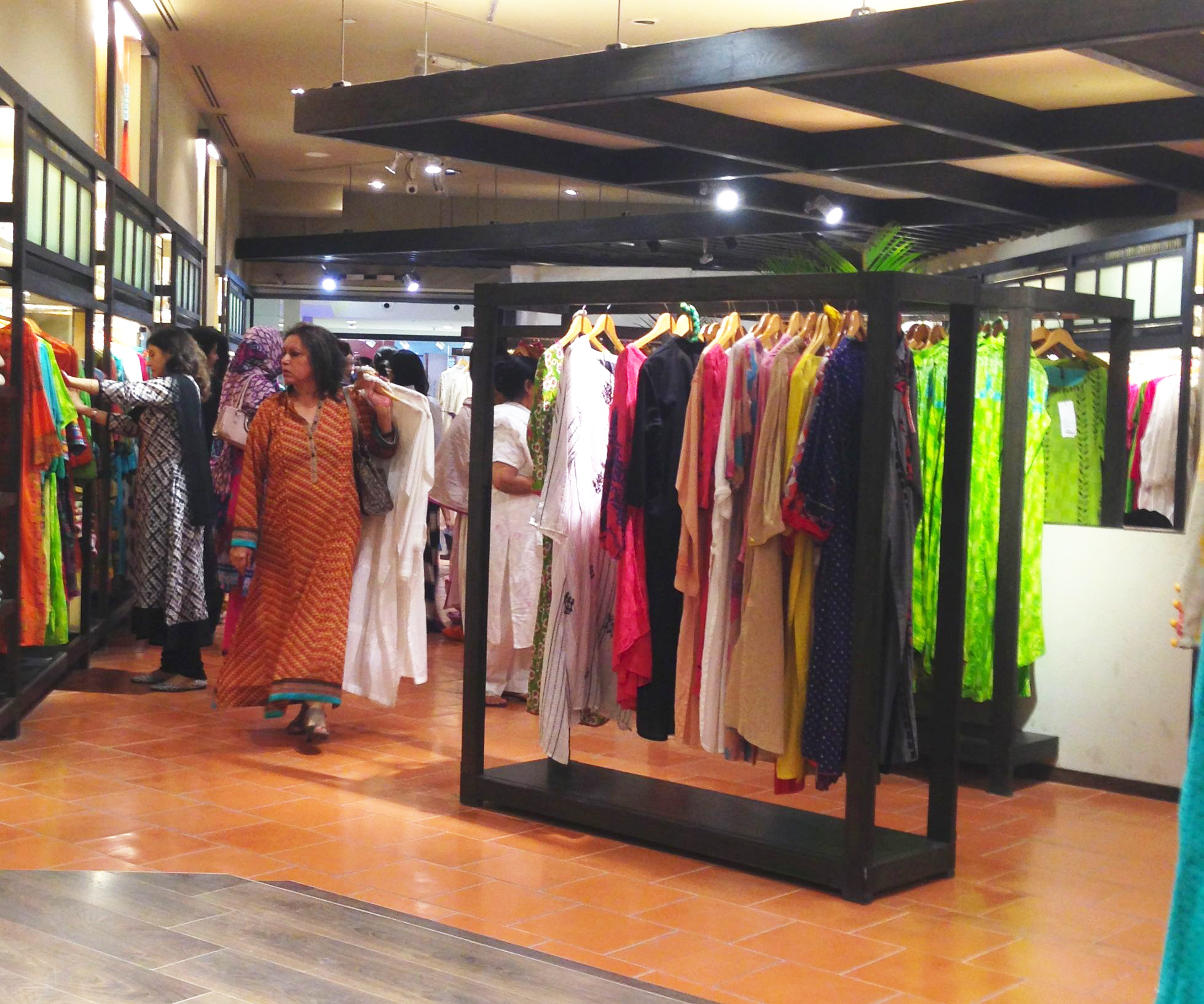 This romance did not happen overnight and can be traced back to more than a decade ago when Park Towers (initially known as The Point) established itself as Karachi's — if not the country's — first proper mall. Shopping plazas such as Gulf and Zainab Market had long been popular — and still are — but Park Towers offered a notably different shopping experience. Boasting international food franchises such as Pizza Express and TGI Friday's (both of which eventually closed down), designer labels and the department store Chen One, Park Towers was once the place to shop and to be seen. Today, the mall is somewhat overshadowed in size and traffic by not just the three Dolmens in the city, but also by the Atrium mall in Saddar, where a multiplex cinema attracts large crowds everyday.
There are nearly 10 malls in Karachi alone and earlier this year Centaurus opened its doors in Islamabad, thereby becoming the capital's first real mall. Lahore has a handful of malls as well, and many more are in the pipeline across the country.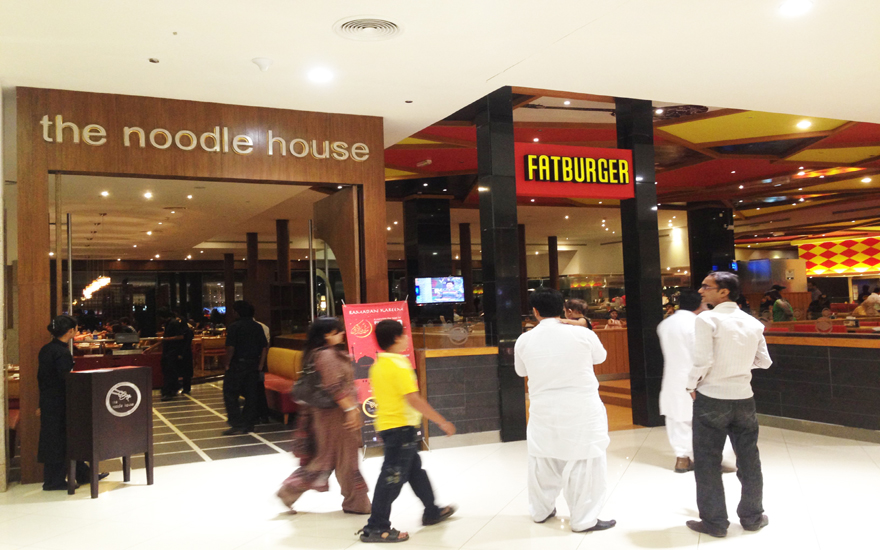 With the growth of malls, Pakistan has also seen a new crop of stores. Famous designers such as Sana Safinaz and Nida Azwer, who previously operated out of their home studios or standalone boutiques, are now introducing shops in Dolmen City and the newly constructed Ocean Towers. Major textile mills also have outlets in malls around the city. In the case of Gul Ahmed, sales at their Dolmen outlet are currently comparable with those at their standalone stores. But factoring in the higher rents at the mall, Zaki Bashir, director of Gul Ahmed Textiles Ltd., states that sales should increase. The high rent was worth the investment though as Dolmen, in Bashir's words, "is the largest, most important shopping destination in the country," and he believes their sales in Dolmen will improve with the rise of mall culture.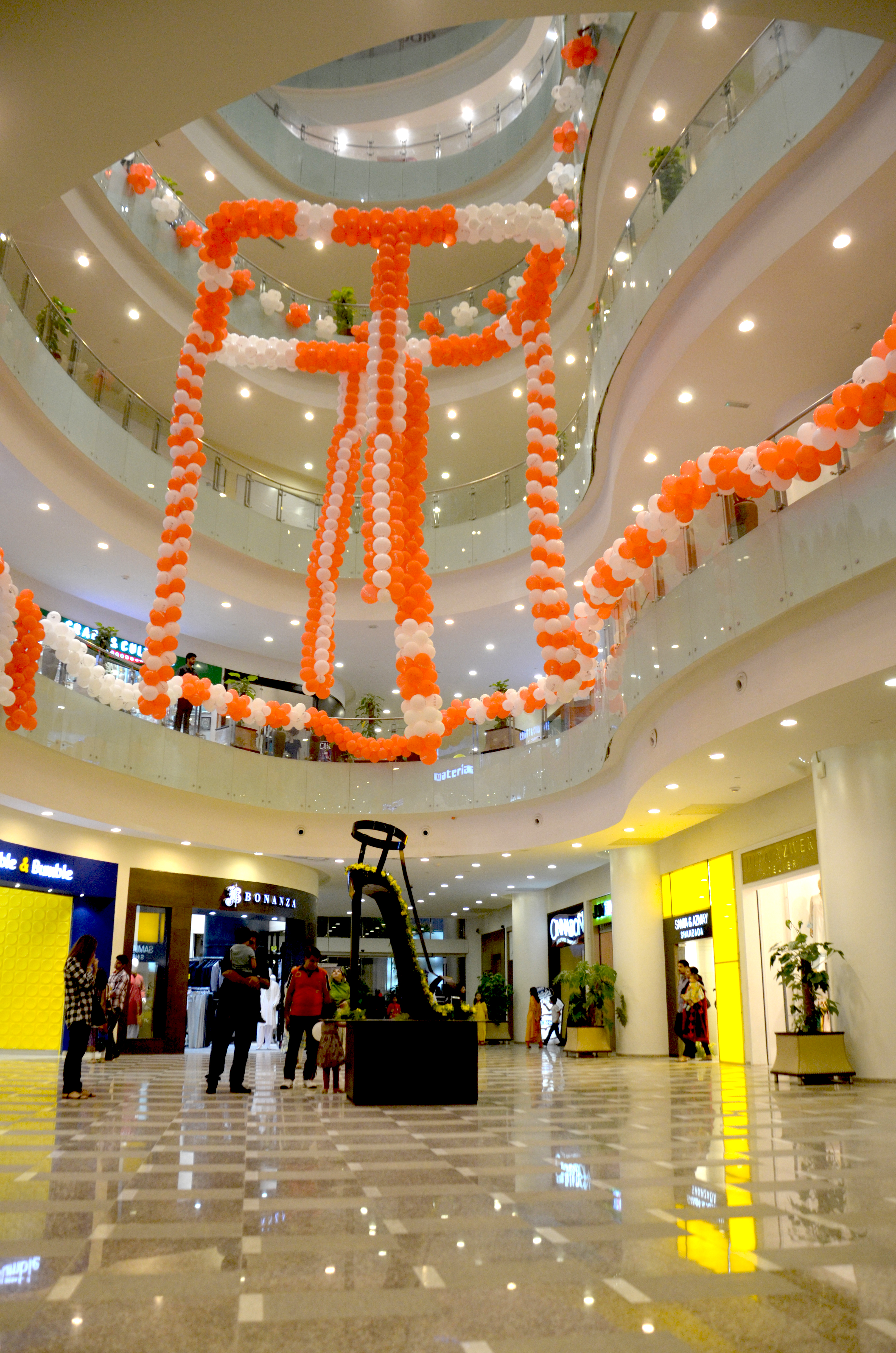 And then there are the international brands. Massive food chains such as Pizza Hut and KFC are old-hat in Pakistan, but in the past few years there has been a surge of foreign fashion retailers, beauty shops and casual dining restaurants coming to major cities. From the British skincare brand The Body Shop to the American sportswear retailer Nike, many international names can be found rubbing shoulders with Bonanza, Liberty Books and other local businesses in malls across the country.
But why are foreign businesses coming to Pakistan, where — as newspaper headlines underscore — security issues, a flailing economy and political uncertainty are the order of the day?
The answer is our swelling population. According to a 2011 report by Deloitte, Pakistan is one of 10 'hidden heroes' when it comes to emerging retail markets. Citing the country's population of 170 million — a conservative estimate from two years ago — the report notes that although a small segment of society has discretionary spending power, that alone "represents a sizable market for modern retailers." Deloitte's assessment of Pakistan's retail potential is corroborated in a 2012 study by the market research company Euromonitor, who found that consumer spending has increased at an average rate of 26% over three years in Pakistan.
"If I've got my figures right, we are the 27th biggest purchaser in the world," said Anila Haq, CEO of Francorp Pakistan, in an interview with Newsline. Francorp, a multinational that specialises in developing franchises, opened its offices in Karachi and Lahore last September.
"There is a recession in America, and Europe is also experiencing economic problems. India, China and Pakistan are now the main markets for international franchises," Haq added.
India and China are obviously bigger economies than Pakistan, but they also impose more restrictions on foreign franchises. In India, for example, multi-brand foreign retailers have to source 30% of their products from small local industries and 50% of funds must be invested in back-end infrastructure. In light of these regulations in India, international businesses may find that Pakistan, the next biggest economy in South Asia, is more franchise-friendly.
However, there's also another reason: Many popular international franchises have already established a presence in several countries around the world and Pakistan is one of the few markets that is still left untapped. Mango already had outlets in 103 countries before it came to Pakistan and Burger King, which is likely to launch here mid-2014, currently has 12,000 restaurants around the world. After nearing saturation points in various other regions, these companies make a pit stop in Pakistan simply because there are few places left in the world they can still expand into.
But noting how Pakistanis are embracing international franchises, particularly ones from the food industry, some businesses are wasting no time coming to Pakistan. The hip California-based burger joint Fatburger has international franchises in a mere 11 countries, yet it already has two restaurants in Pakistan. One is in Dolmen City and the other — its biggest outlet in the world — on Lahore's M.M. Alam Road. Meanwhile, Tutti Frutti and Cinnabon, which were launched fairly recently in the country, can now be found in multiple malls from Clifton to Saddar.
"Location is important to any entrepreneur whether it's a foreign business or a domestic one," notes Saraa Gheewala, the director of Snog and Butler's Café, which are located in both Zamzama and Dolmen City. However, while Butler's seems to always be packed at both locations, the Snog at Dolmen gets 4-5 times more patrons than the Zamzama one. This is partly because the Snog outlet in Dolmen is centrally located near the escalators while the Zamzama branch is tucked away inside a lane. The crowds of people walking around Dolmen City everyday don't hurt the frozen yogurt kiosk's business much either.
"I think malls offer a certain safety that people may not feel in Zamzama or other parts of Karachi," says Gheewala. "Also, people go to malls not just to visit a single shop or restaurant, but for the whole experience. Oftentimes, when I walk around Dolmen City, I notice people from all socio-economic classifications (SEC), just walking around and having a good time, without really purchasing anything."
And out of all the malls in the country, Dolmen City seems to have struck the right note with both customers and retailers.
"It's not a perfect mall, but it is decades ahead of the rest," said the managing director (MD) of Team A Ventures in an interview with Newsline. In 2005, Team A Ventures entered the world of franchising with Mothercare and, upon realising the potential in the market, went on to bring seven more brands including Debenhams and Monsoon to Pakistan — all of which can be found in Dolmen City.
When asked why foreign brands are so attracted to this one particular mall, the MD retorted: "Don't you automatically notice the difference yourself when you visit?"
He then went on to highlight how the wide open spaces in Dolmen and the bright lighting all set the mood for a good shopping experience.
"The owner of Dolmen was once standing behind a child on an escalator at the then newly-opened Dolmen City and overheard him ask his mother, 'Mama, hum jahaaz mein toh nahin bethay thay, hum Dubai kaisay pohanch gaye?' (We didn't ride on a plane, so how did we reach Dubai?)" he related.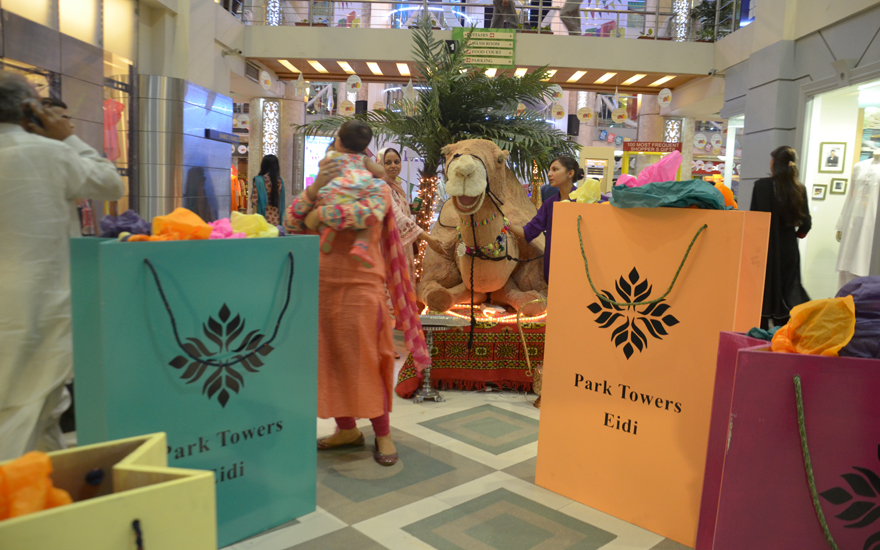 "The layout of the mall plays a huge factor," emphasised Anila Haq, when asked about why certain malls are attracting more brands than others. She cited the example of Ocean mall, which is located in the tallest building in Pakistan. The building was a Rs 7 billion project, but it was originally intended to be a hotel. And it shows. The relatively small atrium on the ground floor may have worked as a hotel lobby but it fails to impress shoppers who have become accustomed to the wide-open spaces at Dolmen and even Park Towers. Although Park Towers is a smaller mall, the layout ensures that several shops, across the various floors, are all visible from the entrance, thereby informing potential customers of their choices. At Atrium mall, contrary to its name, there are few open spaces, which explains why many visitors who go to the mall for its cinema or food court cannot name the retail stores that are situated on the other floors.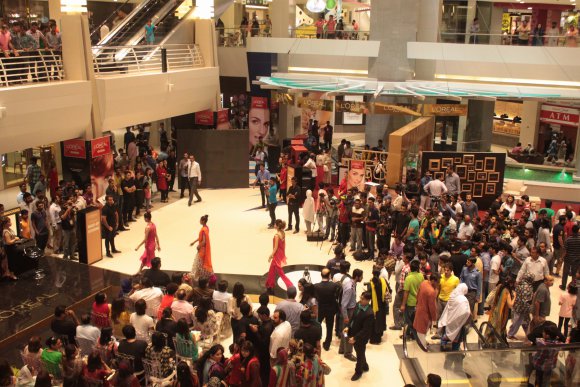 The open spaces at the Dolmens and Park Towers also provide a place for promotional activities and holiday-themed events. Dolmen City's atrium was transformed into a fashion hub earlier this summer for the launch of an international cosmetic brand's new line of make-up. Purportedly an exclusive, invite-only event, shoppers watched from the various floors as models sashayed down the catwalk in glamorous outfits by local designers and some even rushed past the velvet ropes to have their photographs taken with the various celebrities in attendance.
The event was organised by Lotus PR and they have held several events at malls for high-end brands, both local and international. Selina Rashid Khan, chief executive of Lotus of PR, commented: "The mall culture in Karachi is especially alive and places such as Dolmen City are manifest of this. This culture is yet to take off as strongly elsewhere in Pakistan though. In the Punjab for instance, one often sees big retailers within smaller standalone buildings rather than in malls."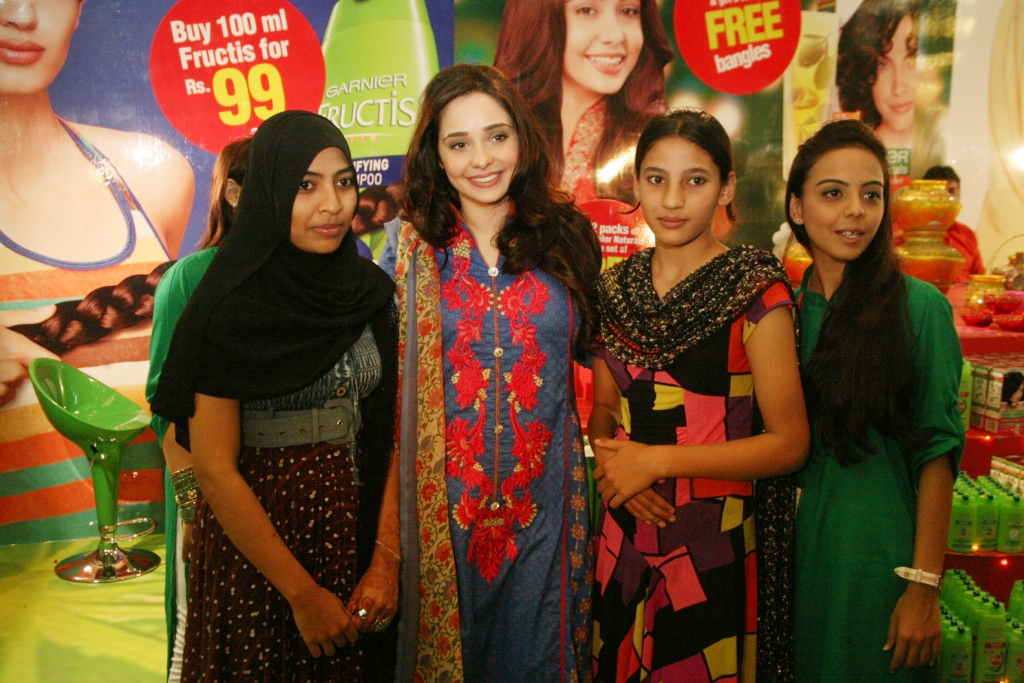 Although foreign fashion brands may focus their promotions in Dolmen City, other malls too are bustling with activities that cater to a wide demographic of people. Park Towers had special promotions throughout Ramazan and at Dolmen Mall Tariq Road, TV personality Juggun Kazim recently hosted a launch for Garnier Fructis.
With Eid around the corner, many visitors stream to places like Park Towers and Dolmen in the evening for shopping, a post-iftar meal or to partake in the many lotteries and giveaways these malls offer.
More than just places to buy groceries or clothes, malls provide an escape in the same way as going to the cinemas does. Stepping into the clean, welcoming environments of these malls, people can temporarily forget about the loadshedding and rising temperatures outside. Malls are not only shaping consumer trends, but also, more intrinsically, how people spend time with each other.
However, at the end of the day, malls are places to shop. And everywhere — from high-end boutiques to mass-market chains, make-shift stalls to large multiplexes — Pakistanis are emptying their wallets.
Zehra Nabi is a graduate student in The Writing Seminars at the Johns Hopkins University. She previously worked at Newsline and The Express Tribune.
Next