Stormy Waters: Pakistan's Troubled Foreign Policy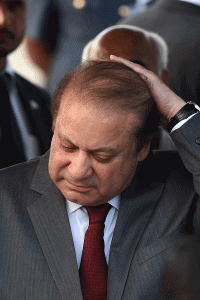 In just the first half of 2016, the diplomatic gains made by the Sharif government last year have unravelled, and Pakistan seems to have stirred up a hornet's nest with more than one of its neighbours. Indian Prime Minister Narendra Modi's visit to Lahore last December seemed to be a good omen for bilateral ties, but an attack on the Pathankot airbase soon brought things back to square one. Since then, the two countries have occupied themselves with wrangling over the membership of the Nuclear Suppliers Group (NSG).
Similarly, while Pakistan and Afghanistan united with Turkmenistan and India to inaugurate the TAPI pipeline in December 2015, within a couple of months Afghan President Ashraf Ghani was airing his outrage against Pakistan in Parliament, as potential talks with the Afghan Taliban were decimated following Mullah Mansour's killing in a US drone strike in Balochistan.
Modi's recent expeditions have been another cause of apprehension in Islamabad. In March, Modi's five-day, five-state trip included Afghanistan and Iran, where Salma Dam and Chabahar Port were inaugurated. In April, Modi visited Riyadh to augment trade and cultural ties, while bolstering Saudi-India defence relations as well
In March, a few days before the Gulshan-e-Iqbal Park blast in Lahore, alleged RAW agent Kulbhushan Yadav was captured from Balochistan. A couple of days after the Lahore attack, his confessional video was aired on national television, highlighting how he entered Balochistan through neighbouring Iran. Mullah Mansour is believed to have entered via the same border as well.
Days before Yadav's confession, Iranian President Hassan Rouhani landed in Pakistan for a two-day visit, where he was put off by questions relating to RAW influence in Iran being posed by both the civilian and military leadership.
Rouhani's trip came two months after Prime Minister Nawaz Sharif and Army Chief Raheel Sharif had embarked on a two-stop reconciliatory trip to Riyadh and Tehran as Saudi-Iran relations reached boiling point, following the execution of four Shia notables in Saudi Arabia, including prominent cleric Sheikh Nimr al-Nimr, who had orchestrated a pro-democracy movement in the eastern province.
For Pakistan, neutral reconciliation became a challenge after Islamabad acquiesced to joining Riyadh's 34-state 'counter-terrorism coalition,' ostensibly designed to battle ISIS in the Middle East. Even so, the absence of Shia states, many of whom are at loggerheads with the Islamic State, stamped the tag of sectarianism on the military alliance.
As Pakistan was trying to bridge ties in the Middle East, differences in South Asia sprang up on multiple fronts. Not only were Afghanistan and India manifesting hostility centred on jihadist groups in Pakistan, but Dhaka and Islamabad had engaged each other in a tit-for-tat diplomatic war with diplomats in both capitals being inexplicably detained.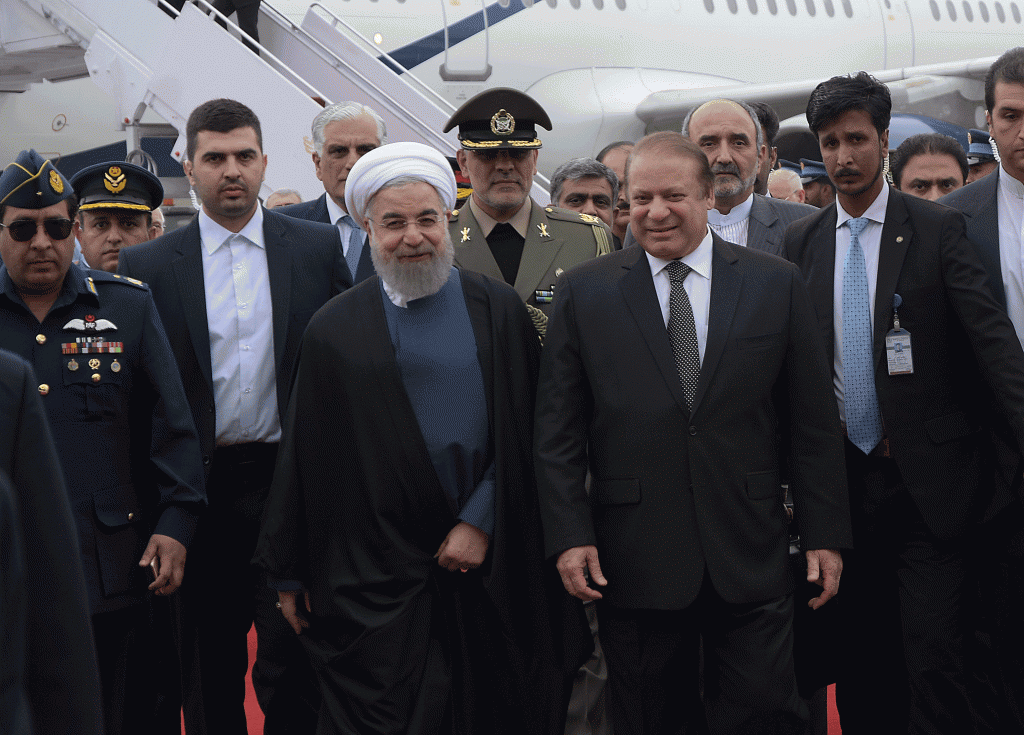 Pakistan High Commission official Abrar Ahmed Khan and Fareena Arshad, the then second secretary in Bangladesh, were detained over "suspicious movements," with the latter being sent back to Pakistan. Bangladeshi police had accused Arshad of having ties with the Jamaatul Mujahideen, as Dhaka continued executions of Islamist leaders over war crimes in 1971 — the latest being Motiur Rehman Nizami — amidst Islamabad's protests.
Despite vociferous differences with Afghanistan, Pakistan has been on track in Central Asia, breaking ground on CASA-1000 in May. The $1 billion power project will transfer electricity from Central Asia (Tajikistan and Kyrgyzstan) to Pakistan and Afghanistan. As Pakistan tries to diversify its energy mix back home, it's evident that Islamabad is eyeing multiple regions for energy import as well, ranging from Qatar's LNG to Tajikistan's power supply. Furthermore, with western sanctions on Iran easing, the completion of both Iran-Pakistan and TAPI pipelines is a veritable possibility.
While Islamabad's recent exchanges with the US were mundane and centred on Pakistan's nuclear programme, the US Congress blocking a $160 million subsidy for the $430 million worth F-16s supply led to another reversal in mutual ties. Islamabad has also protested a breach of sovereignty in the Mansour case and preferential treatment to India with regards to NSG membership.
While the US might have reshuffled its pecking order in the Middle East, with the American Senate passing a bill to expose Saudi Arabia to claims of involvement in the 9/11 attacks, its preferences in South Asia are also becoming more evident. As Washington further delays complete withdrawal from Afghanistan, it has continued to lead the mantra of 'do more' on the terror front, which has reverberated in New Delhi, Kabul and Tehran as well. While US and Afghan concerns lie with the likes of the Haqqani network and the Afghan Taliban, New Delhi points fingers at Lashkar-e-Taiba and Jaish-e-Muhammad, the latter being accused of the Pathankot attack.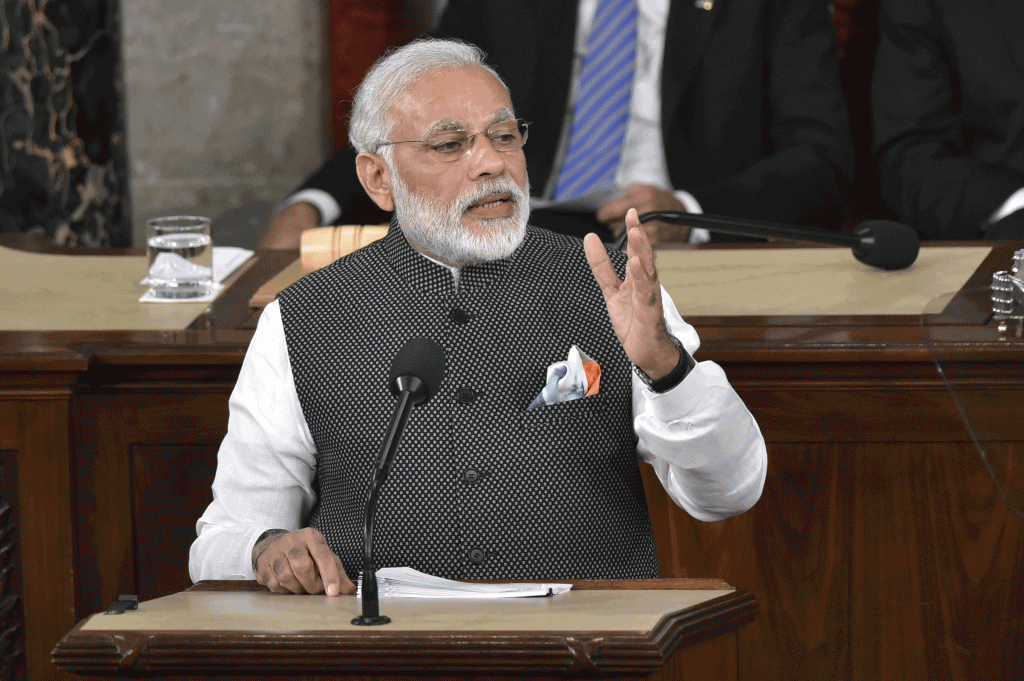 Amidst this mélange of distrust and paranoia spanning from Washington to Dhaka, Beijing has been Islamabad's 'Get Out of Jail Free' card. Even though many have questioned putting all its eggs in the China basket, officials in Islamabad are confident that it's a reliable and durable basket. While the China-Pakistan Economic Corridor (CPEC) continues to be touted as a multi-pronged lifeline for Pakistan, it's not the extent of China's support for Pakistan.
Not only did China block India's bid to ban Jaish-e-Muhammad chief Masood Azhar at the UN, it is also backing Islamabad's NSG membership, echoing Pakistan's claims that sole Indian membership would skew the long-held nuclear equilibrium.
Even so, despite the diplomatic skirmishes involving Beijing, New Delhi and Islamabad, India and Pakistan are all set to become full members of the Shanghai Cooperation Organisation (SCO) following adoption of memorandums last month. This could signal the rise of the unification of a Eurasian stretch, involving Russia as well, which from the Pakistani viewpoint could be centred around CPEC, with its fulcrum in Gwadar.
It is evident, however, that economic unity in the region depends on peace in Afghanistan and Pakistan. This means that all eyes — including China's — are on Pakistan disowning and abandoning the jihadist groups that are the biggest hindrance in this endeavour. Failing to do so will keep Pakistan glued to square one, where Islamabad has landed for the umpteenth time, in the first half of 2016.
Kunwar Khuldune Shahid is a journalist and writer based in Lahore.
Next