Identity Crisis: NADRA Under Fire
The recovery of a Pakistani CNIC and passport from the site of the US drone strike in Naushki, Balochistan which killed Afghan Taliban leader Mullah Akhtar Mansour has reinvigorated a debate about the process for issuing identity cards and passports. Interior Minister Chaudhry Nisar Ali Khan was forced to acknowledge that foreigners were able to get Pakistani identity cards and that it was imperilling the country's security.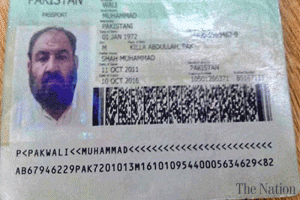 Nisar then went on to defend his government, saying it has blocked 230,000 cards and cancelled 29,000 passports during its tenure as compared to the few hundred blocked and cancelled by the PPP during its five-year tenure. He further announced that all CNICs would be re-verified during the next six months and only holders of 'suspicious' CNICs would be called to NADRA offices.
Not everyone was surprised by the revelation that Mansour was moving freely between Quetta and Karachi, and even travelling to other countries like the UAE and Iran on a Pakistani passport. Journalist Ahmed Rashid said in a TV appearance, "It is a known fact that Afghan Taliban leadership has been moving across Pakistan and travelling to the Gulf States on Pakistani documents since the 1990s."
Intelligence agencies have also accused NADRA officials of helping the spies of neighbouring countries to obtain Pakistani CNICs. A report by the ISI last year had named 40 officials, including ex-military men, who had been involved in issuing these ID cards.
Last year, the Federal Investigation Agency raided many NADRA offices to arrest staff for issuing fake ID cards. Further investigations revealed that around 650 NADRA officials had been involved in this racket. The arrested officials had been working in Karachi, Sukkur, Lahore, Dera Ismail Khan and Quetta, out of which more than a hundred had been operating in Karachi.
Hafiz Muhammad Naeem, a former member of the Sindh Assembly and a JUI-F leader in Baldia Town, is familiar with complaints about irregularities at NADRA offices. He says, "When it comes to getting ID cards, the corruption at NADRA and other departments makes it easy to get everything, be it a birth certificate, identity card or passport."
Naeem also complained about how the authorities call all suspects from FATA or Khyber Pakhtunkhwa Afghan nationals and demand they present property documents from the 1970s or manual identity cards. He says, "In 2002, I raised objections in the assembly about how NADRA sent a letter to its offices naming Pakhtuns from Khyber Pakhtunkhwa and Balochistan as suspects. I protested in the assembly and waved the letter around but nothing has changed."
He says, "Most workers in Karachi started as labourers living in rented houses. How can they produce 30-year-old property documents? And most of our women, especially those who are elderly, do not have the old manual identity cards." Naeem recalled an incident from his own family, when the wife of his elder brother Haji Rafiq, who was an elected councillor, faced difficulties in getting a CNIC. "I was a member of the Sindh Assembly in those days, and wrote to the authorities many times, but it took us a couple of years to get her the identity card."
Pakhtuns in Karachi are not the only community who are termed as suspect, and whose applications are forwarded to the Special Branch Police for investigation, marked with the sign "NS" (which stands for National Status).
The Bihari community, which was repatriated from Bangladesh in the 1970s and 1980s, faces similar scrutiny. To prove that they are not illegal migrants, they are asked to produce repatriation certificates or ration cards issued to them back then. "The problem with the demand is, Biharis moved to Pakistan in different phases between 1974 till 1992, and repatriation certificates were issued only to those who moved in the early phases," wrote journalist Zia Ur Rehman.
Muhammad Hussain, the MQM leader and MPA from Orangi Town, which has the largest Bihari community, says this demand is unjustified. "If a person has been living here for decades, he must have lived somewhere, he must have studied at school or college, or have worked somewhere, and married here. They have many other ways to confirm that he is an old inhabitant and not an alien. If one manages to get through all the scrutiny, and his identity card has been issued, it is sent to the Crime Investigation Agency (CIA) and he is asked to collect it from there, which is a way to further humiliate the applicants and extort from them further."
Closing down NADRA facilities on charges of irregularities has only added to the woes of the public. Hussain noted that Orangi Town, which has an estimated population of more than two-and-a half million, has only one NADRA facilitation centre which issues 60 to 70 tokens per day. Those too are handed over to touts around the office who sell them off, meaning that a token of Rs 3000 can end up costing Rs.4000.
"Our resolutions in the Sindh Assembly for increasing NADRA facilities in Orangi Town and Baldia Town fell on deaf ears and the requests which have been forwarded to the federal government have not drawn any attention," Hussain complains.
Officials from NADRA have their own reason for not opening too many new facilitation centres and closing down those accused of irregularities. One official says, "During the last few years of political turmoil in Karachi, local NADRA offices were under the influence of political parties. NADRA officials had to comply with their demands, as most of the agents working outside NADRA offices were associated with political parties — even the low-level NADRA staff were their activists, and no one could dare refuse them. Action against facilitation centres and staff in Baldia Town, Ayesha Manzil, Keamari Town, New Karachi and many others was taken after consistent complaints of irregularities. Three of these offices were shut down after Chairman NADRA Usman Yousuf Mobin showed up for a surprise inspection visit to witness irregularities and mismanagement and ordered a shutdown."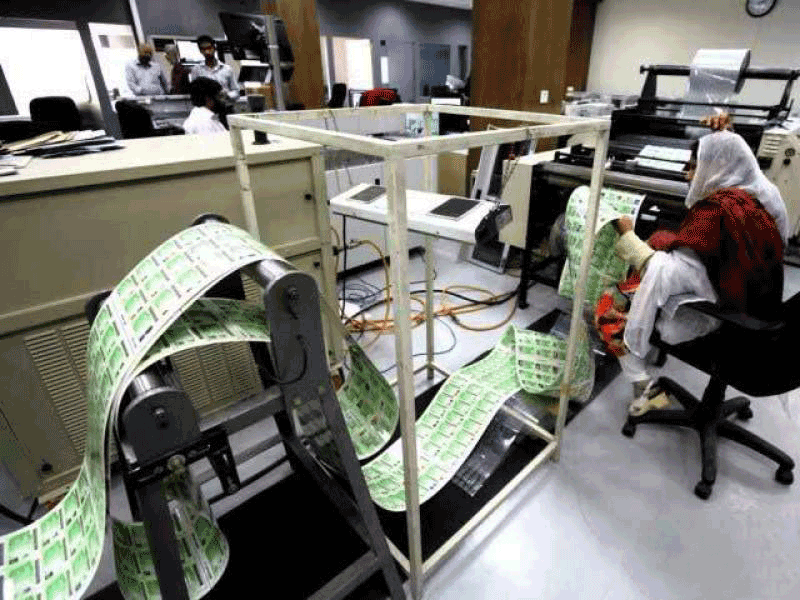 Hafiz Naeem criticises elements within political parties for joining hands with NADRA officials in corruption. He alleged that local leaders of the Awami National Party (ANP) were involved in getting identity cards for foreigners from the Baldia Town facility which was shut down last year. He said, "The ANP guys had seized the Union Council office adjacent to the NADRA facility and were receiving extra money from everyone for issuing a token, getting them inside and facilitating the scrutiny process."
A local ANP official refuted the allegations by Hafiz Naeem, and alleged that Naeem's own nephew was involved in selling the tokens at higher rates. He says, "It was Naeem who got him a share in tokens issued by NADRA on a daily basis."
He also clarifies that all they have done is to help people from Khyber Pakhtunkhwa, Balochistan, and FATA against the unjustified demands of NADRA officials. But people around the facilitation centres confirm the charges of low-level ANP leaders brokering deals between the applicants and NADRA officials to facilitate the process of getting identity cards.
"Tea stalls around the NADRA centre were a favourite place for these brokers and agents to to approach the applicants and help them through the process," says Muhammad Arif, a resident of Baldia Town.
These agents are only one part of a much larger network of traffickers and their local handlers, all of whom have contacts in the registration authority as well as all the departments involved in the verification process.
The Intercity Bus terminal on Hub River Road at Yousuf Goth, Baldia Town has dozens of buses departing to and arriving from neighbouring Balochistan province and districts on the borders of Iran and Afghanistan. These buses, with the connivance of elements in the law enforcement agencies and other concerned departments, serve as the carriers for illicit trade items such as diesel and electronic goods. It also helps human traffickers in getting people from Afghanistan and Iran to enter Karachi, some of whom remain here in the city working petty jobs and joining the narcotics or smuggling trade. Most of them manage to acquire Pakistani ID cards and passports and are able to fly abroad.
A local member of a trafficking network says, "Sunnis from Iran, most of them ethnic Baloch, have difficulty travelling to the Gulf states, especially Saudi Arabia, Bahrain and the United Arab Emirates on Iranian documents. They prefer to have Pakistani passports to move to these countries."
Further, he says, "On arrival at the bus terminal, they are received by the handlers and brought to Baldia Town, Lyari or Malir. Then, with the help of officials in NADRA and other departments, fake birth certificates are made, which helps them apply for identity cards. When the forms are submitted, CNIC numbers are assigned to the forms, they manage to get the numbers through insiders in NADRA before the CNIC has been printed and apply for a passport. And within a period of 10 days, they get both the CNICs and passports, costing them around sixty to seventy thousand rupees. Visas are acquired through agents in Gulf states and they manage to fly abroad as Pakistani citizens in the course of a month."
"Sometimes, the local police, with the help of informers at terminals or the drivers carrying foreigners to their destination points, manage to arrest a few of them. Have you seen the police snap-checking vehicles on Hub River road? Most of the cars stopped by them are black taxis, yellow cabs or pickup vans which are used for transporting these foreigners to Lyari or other destination points." He continues, "They come into action after a tip-off from the informers and try to identify the foreigners, who in some cases are unable to speak or understand local languages. If they speak Persian or Darri, they are arrested."
It is only occasionally that anyone faces legal action or is produced in front of the courts, "Most of the time… you know, how our police are?" he grins. "In such cases, trafficking agents add a few more thousand rupees to the expenses they charge their clients."
NADRA facilities at Baldia Town, Keamari Town and Lyari Town may have been the preferred points for getting documentation, but the practice is more widespread than that. NADRA officials involved in these practices are spread across the city at different facilitation centres and handlers manage to get fake IDs through them. The traffickers even have connections at NADRA overseas facilities, and many foreigners have had their National Identity Card for Overseas Pakistanis (NICOP) issued from those facilities.
In recent months, the FIA has raided NADRA offices at different locations and nabbed mid- and low-level officials from Karachi and Quetta. More than 20 NADRA officials were arrested by the FIA's Anti-Human Trafficking Cell in March, five of whom worked at the NADRA facility on Khayaban-e-Ittehad, Defence Housing Authority, Karachi.
The Akhtar Mansour incident and subsequent revelations have only accelerated the process. An assistant director of NADRA, Salman Zuberi, was arrested from Surjani Town and sent on 14 days judicial remand to Central Jail Karachi on June 9. Those close to Zuberi say he is being punished for his union activities and leading protests of NADRA employees against the raids and arrests.
For now, NADRA is going to continue feeling the heat for helping smugglers and militants secure identification documents.
Ali Arqam main domain is Karachi: Its politics, security and law and order
Next