A towering figure in the world of show business for nearly five decades, Bushra Ansari has had a successful stint in the field of performing arts as an actor, writer, comedienne, model, singer, talk show host and compere. She has straddled three genres — television, cinema and theatre — with ease. She has won all major awards of Pakistan in her long and illustrious career, including Pakistan's highest civilian award, Pride of Performance. From her picture-perfect impersonations of Madam Noorjehan, Tahira Syed and Salma Agha to her hilarious 'Bijli' act in Fifty Fifty to her brilliant performances in Angan Terha, Raja Ki Ayegi Barat and the more recent Udaari, Bushra Ansari has truly entralled her audiences.

In this exclusive interview for Newsline, Bushra Ansari talks to Ally Adnan about her childhood, marriage, family, friends, her career and her famed father, Ahmed Bashir, a writer, journalist and film director.
Actor, writer, comedienne, model, singer, talk show host and compere — you are a woman of many talents. Your sisters — Neelam Bashir, Sumbul Shahid and Asma Abbas — are similarly gifted. What was it about your upbringing that produced so many talented people in a single household?
I think it was the love that my father and my mother had for us, more than anything else, that made us secure, confident and adventurous. We were never afraid of trying anything new, be it singing, writing or acting.
Moreover, my father had a lot of friends in the world of music, literature, journalism and poetry. People like Ibn-e-Insha, Mumtaz Mufti, Hafeez Jalandhari, Krishan Chander, Meeraji, Bano Qudsia, Ashfaq Ahmad and Roshanara Begum used to visit our home regularly. So we were, exposed to very good music and literature at a very young age.
Even though you are more known as an actor, music seems to have been your first love. You sang "Raag Bageshri" in Ameer Hyderi's programme for PTV Lahore when you were barely a teenager.
Yes, and I memorised "Raag Bageshri" for my performance like a parrot.
I remember taking a lot of taans and paltas that had neither been rehearsed nor planned. I gave performances on Radio Pakistan as well.
I used to take the bus to the radio station and sing whenever I had the opportunity. I remember singing "Multani" on air and even performed "Megh" with Asad Amanat Ali Khan.
Do you have a formal education in music?
Not really. I have, however, listened to a lot of very good, purely classical music all my life. I believe that the exposure to good music has helped me develop a decent understanding of music and that I have a natural knack for singing.
My father only allowed the playing of pure classical music in his home. Consequently I was able to pick up the basics as a child. I have a very good ear for music. I am familiar with a few raags, and can sing in a variety of taals, like dadra, ektala, keharwa, and teen taal, but my knowledge of classical music is relatively shallow.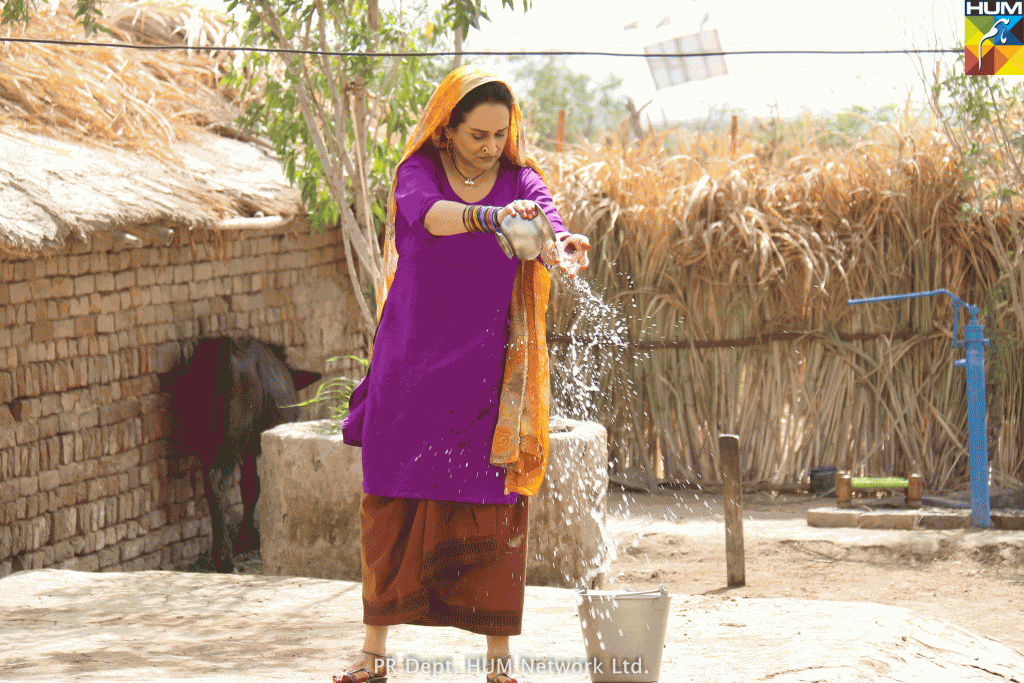 You mentioned that your father only allowed classical music to be played in the house. Were you allowed to listen to Noor Jehan?
It is true that he disapproved of all but pure classical music, and that we were denied the pleasure of listening to the likes of Muhammad Rafi and Kishore Kumar as children, but Madam was the exception. He was very fond of her singing and I was in love with her, her music and her persona. I have listened to Noor Jehan all my life and will continue to do so till the day I die.
Did you have a close association with her?
We had a very loving relationship but we were not close. She lived in Lahore and I worked in Karachi. I met her for the first time at the Nigar Awards in 1988, a few years after I had done a parody of hers for a television show. I had heard of her fiery temper and had, in fact, been warned that she may just slap me for having been disrespectful. I was petrified of meeting her in person but surprisingly she was kind and gracious when she saw me. She held my face and kissed me before telling me that her daughters found the parody hilarious and that she enjoyed it as well. After that, whenever we met, she would have me sing her songs for her.
In 1988, when Rajiv Gandhi came to Pakistan for the fourth SAARC Summit, I was invited to a state dinner. Shoaib Hashmi, Salima Hashmi, Zeba Bakhtiar, Muhammad Ali and Madam Noor Jehan were among the many celebrities present at the event. I was a nobody compared to them but Madam encouraged me to sing on the occasion. Thanks to her encouragement, and of course her warmth, I performed well that evening.
I remember visiting her at her daughter's house in Karachi when she was very sick, a few months before her death. Even at that stage, she had not lost her sense of humour. She asked me to perform skits and songs from my television shows for her. I spent a wonderful afternoon with her.
How did Mussarat Nazir, Salma Agha and Tahira Syed react to their impersonations?
Mussarat Aunty was a little unhappy. She is married to a cousin of my father. Perhaps she felt a little disrespected but she got over it very quickly. Things between me and her returned to normal a few weeks after the programme was aired. I did not get a reaction from Salma Agha. Tahira Syed, I believe, got a kick out of the parody and thoroughly enjoyed it. She is a very special person, genuinely warm, caring and loving. There is an authenticity about her persona that I find very endearing. She is well-read and well-educated. She makes wonderful conversation. I consider her one of my best friends.
I got to know Tahira well when I went with her and Behroze Sabzwari to raise funds for the Shaukat Khanum Memorial Cancer Hospital. That was one of the best trips of my career — an awesome time of fun, wit and repartee. Tahira and Behroze have the most charming foul mouths on the planet. The two of them are simultaneously innocent and cheeky.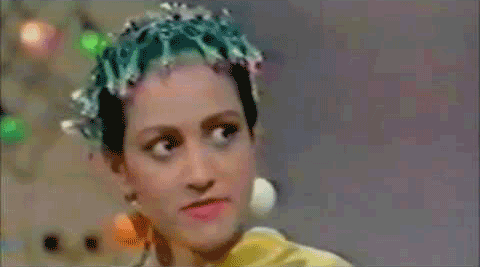 You faced strong criticism when you appeared as a judge on Pakistan Idol. Do you think you were too harsh on the contestants?
Yes, I was. In retrospect, I feel I should have conducted myself differently and been more involved in the editing of the show.
The primary goal of the show was to get high ratings and make money. The producers wanted emotion, drama and sensation. Ali Azmat was one of the three judges. God bless him, he is a particularly rude person and can be very mean. I, on the other hand, tend to be kind and restrained. During the recording, the producers encouraged me to be more like Ali. I went along with the advice, but I should not have.
Then there were problems with the editing. I tried to give comprehensive feedback to the contestants but the editors used my racier comments and chucked away the serious ones. I sometimes appeared to be mean and vicious on the show, when I had not been so during the recordings. I was uncomfortable during the show.
Why?
The format of the show encouraged making fun of the contestants, and thrived on emotional outbursts. I felt bad because most of the kids came from humble backgrounds. It was amazing that they could sing, good or bad, given that they grew up in a country where the basic necessities of life — water, justice, security, education and much else — are denied to all but the privileged few. I should have encouraged them and been more constructive in my criticism.
As an actor, you have done very well both in comedy and in drama. Which genre is more difficult?
Comedy is more difficult; it requires perfect timing, tremendous subtlety and great histrionic skills. It is very difficult to make people laugh. Drama, I'd say, is easier. In my case, though, comedy comes naturally to me.
A relatively new entrant, Hina Dilpazeer, is making waves as a comedian. Do you feel threatened by her rising popularity?
Not at all. Our industry is thriving and there is room for more than one comedian.
I love Hina Dilpazeer both as a person and as an actor. She is incredibly talented, a true comedic genius. It is very difficult to make me laugh and these days only Hina Dilapzeer and Sohail Ahmad can make me laugh. She is one of the funniest Pakistani actors of all times.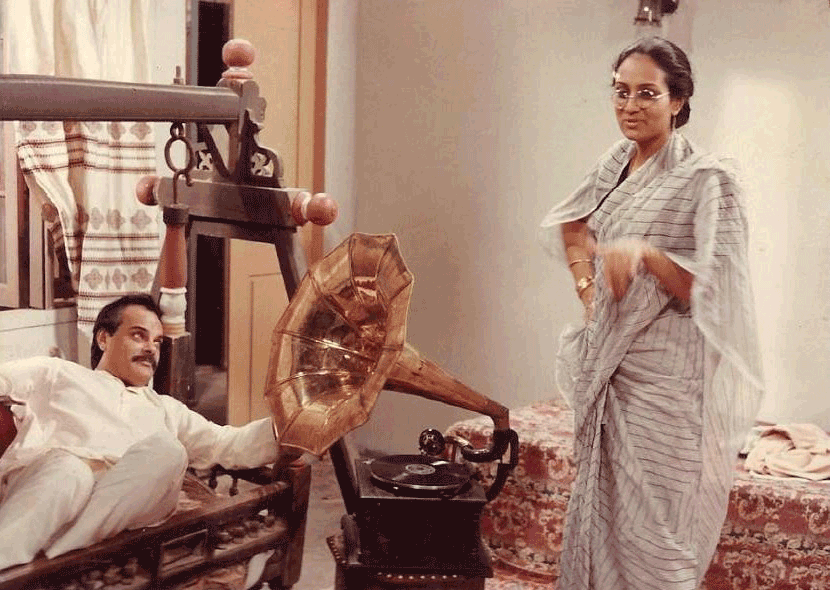 How was it working with two of Pakistan's finest humourists, Moeen Akhtar and Anwar Maqsood?
Some of the best work that I have done has been with with Moeen Akhtar and Anwar Maqsood. The three of us made a wonderful team. Anwar Maqsood introduced me to good literature and art. He has been a good and supportive friend.
As for Moeen Akhtar, I miss the understanding and camaraderie I had with him. There was a period of four to five years when the two of us performed together very regularly, sometimes doing as many as four shows in one evening. The work would have been very exhausting, but Moeen made it a lot of fun. He was very disciplined and supportive. Also, he was a wonderful human being. But our friendship was limited to the time we worked together. We did not visit each other's home. The only time I went to his house was for his funeral.
Your best performances have been in dramatic roles in plays like Raat Gaye, Zara Si Aurat and, more recently, Udaari.
I tend to work harder in dramatic roles because I find comedy easier and feel that I need to put in more effort into dramatic roles. That, perhaps, is the reason why my serious performances seem to be better than my comedic ones. In fact, most of the awards that I have won have been for dramatic roles.
Your current serial Udaari ran into trouble with the Pakistan Electronic Media Regulatory Authority (PEMRA), who served a show-cause notice to HUM TV for the portrayal of what it said were 'unethical' scenes relating to child abuse. Was it justified?
Udaari is an important serial. It deals with themes of child abuse, incest and the conflicted treatment of musicians in our society. People are not used to seeing such themes on television. They have been taboo for the longest time and never been explored intelligently in the media. It is about time we start addressing issues that afflict Pakistani society in an honest, intelligent and truthful manner. They cannot and should not be brushed under the carpet any more. Of course, a few people will be shocked by an honest portrayal of the ills of our society and a few notices would be served but the honest, responsible work has to continue. We need to address and deal with these issues head-on.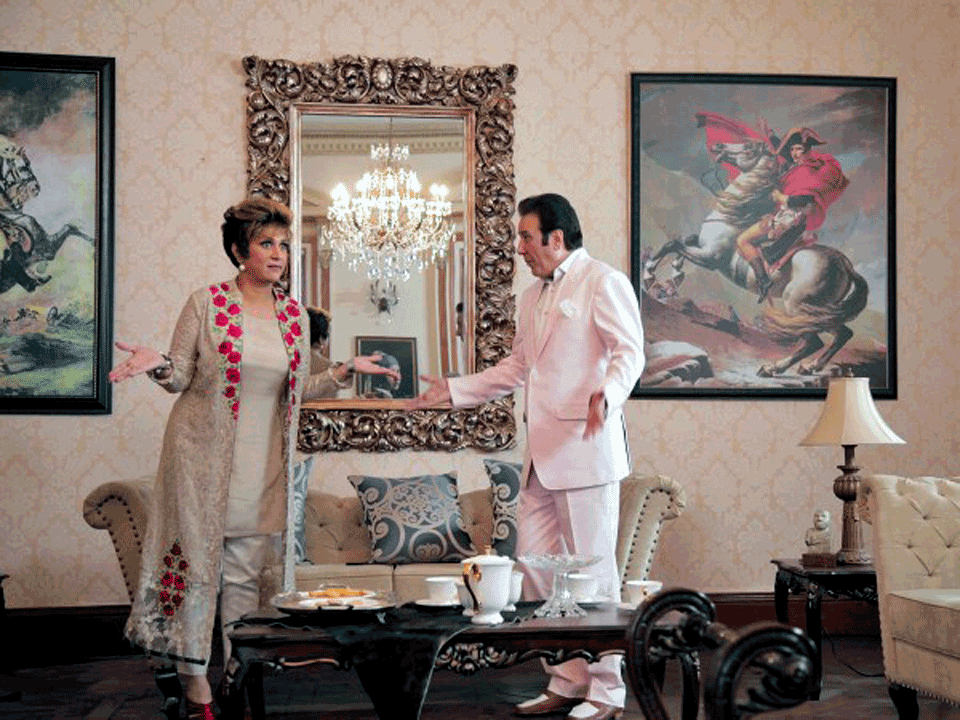 You made your foray into writing in 1994 with Neeli Dhoop. What attracted you to writing?
By 1994, I had worked in several television serials and plays and felt that I had made my mark as an actor. I needed to do something new. My father was a brilliant writer and his writings were a source of inspiration to me. I had always had the urge to write and started by developing the story for Amawas in 1988. Neeli Dhoop came much later. My other plays, Makaan, Kuch Dil Ne Kaha and Meray Dard Ko Jo Zuban Miley, were also received very well. My last play Pakeezah, on the theme of domestic violence, which aired recently, is the story of a very successful female artist whose husband resents her success and mistreats her. The serial has been received very well.
Recently you appeared in two films, Jawani Phir Nahi Ani and Ho Mann Jahan. How was the experience?
My roles in the two films were relatively small but I had a lot of fun because I was working with people who have been friends for a long time.
Do you plan to work in more films?`
I am interested in doing roles which are more substantial than the ones I had in Jawani Phir Nahi Ani and Ho Mann Jahan. I have told Asim Raza, the producer of Ho Mann Jahan, to make a biopic on Phoolan Devi and cast me in the central role. That is the kind of work I want to do in films — serious, substantial and different.
You are currently shooting for Seeta Bagri. What is the serial about?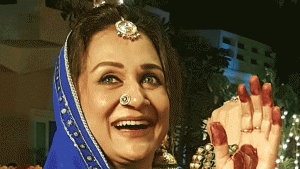 Seeta Bagri focuses on Hindu minorities in Pakistan and tells the story of a Hindu family. It is a very intelligent, highly nuanced and exceedingly daring work. I play the role of a rich Hindu businesswoman Nandanai Kumari, who becomes romantically involved with a much younger man, Rattan Laal, played by Syed Jibran. The cast also includes Muhammad Qavi, Sarwat Gilani and Hassan Niazi. Written and directed by Iqbal Hussain, Seeta Bagri is Adnan Siddiqui's first home production.
You have been associated with the performing arts for almost five decades. How do you view the state of show business in Pakistan today?
Show business has come of age in Pakistan. The industry is strong, productive, energetic, sustainable and promising. I think the future will be even better.
First and foremost, there is money in show business today. A career in it is now both respectable and financially viable. This was not the case in the past. A lot of highly educated and very talented people have joined the industry. Experimental work is being done. People are taking risks. Some of the films that have been made in recent years have broken new ground. These are good times for the industry. I reckon show business will become one of the strongest industries of Pakistan in the future.
It is often said that to people working in the same field should never marry. You married Iqbal Ansari, a very well known TV producer/director. How has your marriage fared?
Mine is a regular, average Pakistani marriage. There is nothing extraordinary about it.
All marriages go through good and bad times. Ours has been no different. When I look left and right and see other marriages, I find ours no better, and no worse, than most. However, when I think about my two wonderful daughters and four lovely grandchildren, I realise that my marriage, the good and bad periods nothwithstanding, has been a true blessing and the best thing that ever happened to me. These six people mean the world to me and I would not have had them in my life had I not married.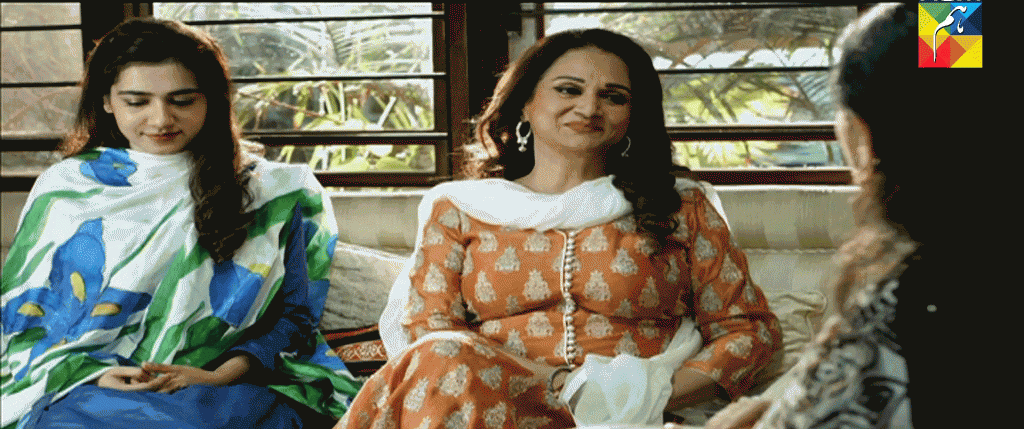 Both your daughters, Meera and Nariman Ansari, did not follow in your footsteps and become actors but charted their own course.
I believe they did but chose different areas for creative expression. Meera is a very successful fashion model and enjoys being in front of the camera. Nariman likes to be behind the camera and works in production and direction. They are both very talented and may act in the future.
You also have a brother no one has heard about.
Yes, he lives in the United States and is happily married to a lady with simple tastes. He likes to sing.
You have had a very long and successful career. Do you have any regrets?
Just one. I feel that I should have paid proper attention to singing and worked hard to build my career as a singer. It would have been good to study properly with an Ustad and learn the many genres of our music. Of course, I could have spent my whole life studying music and still failed as a professional singer, but it is something I still wish I had done.
Next