Legions of fans back home were anticipating a title-winning triumph from Pakistan at the ICC World Twenty20 championship in Bangladesh last month. But the tournament began in a disappointing manner and ended in disastrous fashion for the Green-shirts. They lost against old rivals India in the opening game and were then thrashed by the West Indies in their last, must-win league match before catching an early flight back home from Dhaka.
Fans at home mourned what they rightly believed was a miserable performance. Najam Sethi's assurance, claiming all was well with the national cricket team, and Mohammad Hafeez's resignation provided little consolation.
Such collective heartbreak has become quite common now, leaving the nationwide celebration of 2009, when Pakistan won the World Twenty20 title in England, as a rare occurrence. Despite all its exuberance and brimming talent, Pakistan has over the years become a team of under-achievers. Gone are the days when it used to punch above its weight. Today, it seems content with minor wins.
It is hard to pinpoint the exact point in time or the one incident that changed the course of Pakistan cricket. Some go back to the match-fixing scandal of the 1990s, which led to the imposition of a life ban on former captain Salim Malik. Others point towards the March 2009 terrorist attack on the Sri Lankan cricket team in Lahore that became the proverbial last straw as it banished international matches from Pakistan's shores for an indefinite period.
But one thing is for sure: Pakistan cricket is a mess.
Due to a variety of factors, both internal and external, Pakistan cricket is confronting issues which seem too big to handle for a board that appears to be short on both competence and credibility.
Gone are the days when Pakistan and its cricket board were counted among the big boys of world cricket. Today, Pakistan has been reduced to a second-tier Test nation, just a notch above minnows like Bangladesh and Zimbabwe and way behind today's cricketing superpowers — India, Australia and England.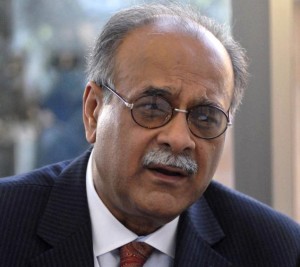 On the field, the national team has recorded triumphs such as the World Twenty20 title in 2009 and a stunning Test whitewash against England in the United Arab Emirates. But such successes have been few and far between. Pakistan continues to boast exciting young talent like pacer Junaid Khan. But it lacks true world-class performers of the calibre of Wasim Akram or Javed Miandad.
In the boardroom, Pakistan has fared even worse in recent years. Successive board setups have managed to contribute precious little towards the long-term cause of Pakistan cricket. Instead of developing and promoting the sport, they have added to the turmoil through poor planning, lack of foresight and power struggle. Such is the uncertainty in Pakistan cricket that it is governed by a chairman handpicked by the Nawaz Sharif government, but in the meantime there is another gentleman, handpicked by the previous PPP-led government, who claims to be the rightful chairman of the Pakistan Cricket Board (PCB). The matter is currently in the courts.
As the old joke goes, the questions in the economics exams are the same every year; only the answers change. Each handpicked setup tries to find its own set of answers to the same problems — and fails.
In more than six decades of Pakistan's existence, the country's cricket fraternity has even failed to agree on how to run the domestic game. It continues to debate whether to stick with departments or go completely regional.
To many critics, most of Pakistan cricket's ills are the PCB's fault. And they are not entirely wrong. Over the years, the PCB, which was once run by a handful of officials, has ballooned into a top-heavy organisation that is sinking under its own weight. A huge payroll consumes a large part of its budget, and yet it is almost always looking for outside help when considering proposals like the launching of a professional Twenty20 league.
There was a time when it was run just like most other boards in the cricket world. It had a general body and key officials like a treasurer. Over the years, successive governments have turned the cricket board into a one-man show by putting their handpicked men on top of the pyramid and giving them sweeping powers. Other stakeholders in the national cricket setup have been excluded, marginalised or reduced to the role of rubber-stamps.
It is hardly surprising that all of this has resulted in a systemic failure. Today, Pakistan cricket is dogged by ills like corruption, incompetence and cronyism. The worst part is that other than making tall promises, little is actually being done to stem the rot.
When Sethi became PCB chairman last year, his job was pure firefighting. Immediately after replacing Zaka Ashraf as PCB chairman last year, Sethi said all the right things. He promised to hold transparent elections, which in any case was his primary job as announced by the courts, which installed him as PCB's interim chairman. He also talked about taking other much-needed steps for the promotion of Pakistan cricket and for the return of international action to the country.
But there has been little or no progress so far. The notion of transparent elections in the PCB sounds as far-fetched as it seemed on the day Sethi was brought in as a saviour for Pakistan cricket. As does the possibility of resuming international cricket in Pakistan. Just like many of his predecessors, Sethi has mostly relied on the advice of various senior PCB officials, whose primary interest is to work hard to keep their own jobs intact. These senior officials served as 'trusted lieutenants' of Sethi's predecessors Ijaz Butt and Zaka Ashraf as well. Sethi should take a long, hard look at where the guidance of these men led Butt and Ashraf. Not far!
The challenges facing Pakistan cricket are both mammoth and complex. It has to achieve tough targets both at home and abroad. At home, it needs an operational cleanup. The board will have to begin by putting its own house in order, starting from the top. And the only way this can be achieved is by minimising government interference and ensuring the participation of all stakeholders in various decision-making processes. It needs to go back to a democratic setup. Yes, there are flaws in that system too, but it's still better than a board run by an all-powerful, hand-picked chairman, who doesn't have enough cricketing credentials and soon becomes a tool in the hands of various vested interests that continue to infest the cricket board.
At the moment, the PCB is making grand plans to revamp the country's domestic cricket structure, launch a professional Twenty20 league and improve the overall standard of Pakistan cricket.
Sure, Pakistan cricket needs to make big plans. But first, it needs a team that is capable of executing them. Otherwise, it would amount to a waste of both time and money.
On the international front, Pakistan's cricket chief needs to perform acts of tactful diplomacy to regain the PCB's rightful place in the echelons of power, especially at a time when an oligarchy featuring India, England and Australia has all but seized control of the International Cricket Council (ICC).
The world views Pakistan cricket with both suspicion and sentiment. Its critics view Pakistan as a hotbed of match-fixers. What the PCB needs to do is take ample steps to wash away the stains of various match and spot-fixing scandals to curb international criticism. Showing too much sympathy for convicted players like Mohammad Amir won't help.  The PCB has chalked out tough anti-corruption laws and now it needs to implement them. Help and support from men like Rashid Latif should be welcomed, not spurned.
The task before Pakistan's cricket chief is a difficult one. It's like scaling Mount Everest in rough weather. But it is one mountain that has to be conquered. The fight to save Pakistan cricket isn't much different from the fight for saving Pakistan's soul. After all, it's one of the few things left for us to fight for.
This article was originally published in Newsline's May 2014 issue.
The writer is ranked among the battle-hardened journalists covering sports. As sports editor for The News, he covers sporting action extensively in Pakistan and abroad.
Next