The newest Netflix release, The Perfect Date, has all the trappings of the perfect romantic comedy. The film stars Noah Centineo — the teen heartthrob from Netflix's earlier rom-com success, To All the Boys I've Loved Before — as a money-minded but incredibly ambitious high-schooler who wants nothing more than to be accepted into an Ivy League school and "make a change" in the world. His plans take a turn as he meets a fiery young girl, Celia, played by Laura Marano, whose sardonic one-liners and feminist principles change the way he perceives wealth and self-worth, and accepts himself as he is. In theory, the movie should be as heart-warming as its message of self-acceptance. However, it falls short.
The hero, Brooks Rattigan, has no clue as to what 'change' he wishes to make in the world, and there is no resolution at the end of the movie regarding this matter. Consequently, a harebrained scheme to raise money for college – Brooks has his best friend create a dating app in which people can hire Brooks to act as a chaperone – takes up most of the movie but to little effect. It does not tie in with other subplots in the film: his strained relationship with his father and his absent mother, who plays a significant role in his story.
The movie tries to link too many romantic comedy tropes, but only a few are well executed; the staple montage of Brooks trying on different outfits for his dates, the fun back and forth in the leading man and girl's growing chemistry, and the leading man finally whisking the girl off her feet in a romantic gesture at a school dance. While it is an average watch with some moments to chuckle at and a fun, upbeat soundtrack, Brooks Rattigan — a grating name with an even more grating personality to boot — is much less the charming underdog he is meant to be, and more an ungrateful son and fickle friend, while leading lady Celia's 'quirkiness' and independence seem force-fed. Rattigan's best friend seems rather one-dimensional as he spends more than three-quarters of the movie angry at Brooks for being constantly left out, only to forget everything instantly when Brooks apologises for his behaviour.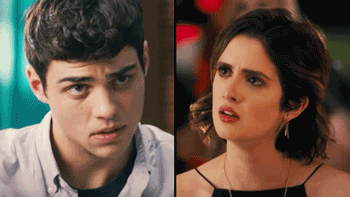 Much like a classically trained opera singer suffering from a sore throat, as of late, Netflix has been delivering less than stellar performance movies from its otherwise usually impeccable brand of romantic comedies. Netflix's modus-operandi is adopting simple, moving stories and throwing them in production with diverse casts, talented directors and the perfect platform to shine. In trying to keep up with bigger industry productions in action, sci-fi and romantic comedies, Netflix has compromised on the quality of its stories to make flashier movies.
Next