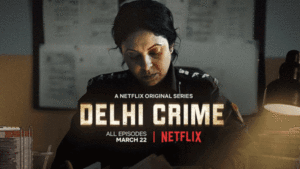 Sobhita Dhulipala is fast becoming a household name in urban India, garnering praise from local audiences and industry giants alike for her portrayal of Tara Khanna in Amazon Prime's latest original, Made in Heaven. While the silver screen in India has always been ruled by a select few, streaming platforms like Netflix and Amazon Prime Video have given industry outsiders a chance to prove their mettle. Actors like Dhulipala, or Rasika Dugal, who recently played Beena Tripathi in Amazon Prime's Mirzapur, or policeofficer Neeti Singh in Netflix's Delhi Crime have for long been relegated to the side-lines, airing in what we have come to know as 'niche' films. However, with the rise in digital content in South Asia, they are finally getting the credit they have for long deserved. Unlike the glitz and glam of mainstream Bollywood, the stories produced for digital platforms take creative liberties that are often unheard of in South Asian cinema.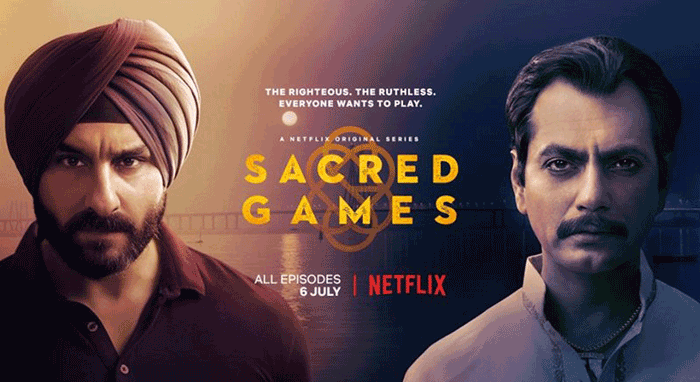 India, in particular, seems to be benefiting significantly from the rise of digital streaming platforms. With over 566 million users, expected to reach 627 million this year, it is one of the fastest growing Internet markets in the world. Streaming platforms Netflix and Amazon Prime have penetrated the Indian markets, rolling out one original series after the other, giving local audiences a taste of nuanced entertainment that has for long been missing from their television screens. One of Netflix's first original Indian series, Sacred Games, directed by Bollywood bigwigs Anurag Kashyap and Vikramaditya Motwane, starring Saif Ali Khan and the critically acclaimed Nawazuddin Siddiqui in lead roles, was deemed a massive success on both sides of the border. The signature Anurag Kashyap gangster drama set in the underbelly of Mumbai was lauded for its 'raw' portrayal of life in India, communal conflict, class divide, et al. And international streaming platforms aren't the only ones; over 32 video streaming platforms are operational in the country, including Zee5, Voot, ALT Balaji, with Hotstar leading the game with an estimated 300 million active users every month. The lack of censorship regulations on digital media have allowed room for experimentation. The stories that filmmakers shy away from producing for the silver screen have found their homes in the various streaming platforms operating in India. The dismal box office numbers of Shahrukh Khan's Zero and the audience's lukewarm response to Aamir Khan's Thugs of Hindostan are further proof that the Indian market is ready to embrace quality content over films that star big names. The recent decline in the quality of Bollywood films has helped give digital content the push it has needed for long.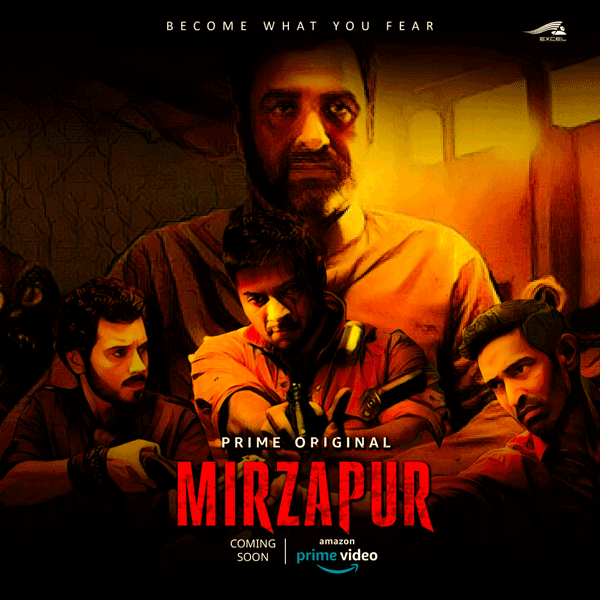 This fast growing popularity of digital streaming platforms is a global phenomena, and has led to a monumental shift in the entertainment landscape. Around a decade ago, Netflix was a DVD rental service; today it plays the same league as powerhouses Disney and Fox, with multiple award-winning shows to its name and plans to spend over $8 billion on original content from around the globe. Netflix, and the streaming platforms that have followed since, enjoy a distinct advantage of existing in a time when watching television as a shared experience is becoming a thing of the past. The box that once sat in the middle of the living room is now the portable device in people's hands; no more cartoons only at 7pm and weekly dramas at 8; audiences can choose to watch whatever, whenever, wherever.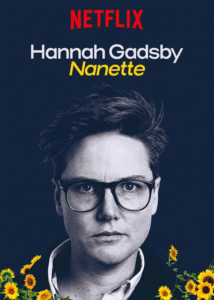 In addition to offering convenience, streaming platforms have also bridged the continental divide: never has it been so easy for someone in Pakistan to watch a Mexican show. Unlike network TV shows that cater to a local audience, streaming websites have ventured into producing shows for a global audience. The worldwide success of Narcos, a Netflix original about the life of drug lord Pablo Escobar, is further proof that good art transcends borders. Money Heist, a famous Spanish TV series about a dangerous robbery, garnered international praise after it aired on Netflix and is all set to appear on the streaming platform with a new season. Nanette, Hannah Gadsby's stand-up routine streaming on Netflix, not only garnered massive global attention, but made waves locally too. The angry comedy – a genre previously performed largely by male comedians – exploring themes of gender and sexual identity, was discussed widely on Pakistani and Indian social media platforms. Shahrukh Khan took to Twitter to thank Gadsby for sharing her story, and Pakistani-American actor Kumail Nanjiani, of The Big Sick fame, called her show a 'gift.' Rega Jha, founder and former editor-in-chief Buzzfeed India, repeatedly urged her social media followers to watch the show, calling it an 'education.'

Contrary to how cable television has been operating since the late 1940s, keeping the suspense intact week after week and relying heavily on cliffhangers, streaming platforms take a different route.
Netflix has set a new precedent for how content is disseminated; the streaming platform releases entire seasons of its original shows in one go, allowing the audience to 'binge-watch' their favourite shows instead of waiting for a new episode every week. And it is strategies like these that have helped platforms like Netflix, Hulu and Amazon Prime to collectively notch up a total of over 270 million subscribers around the globe.
Testament to the popularity of streaming platforms is the inclusion of the phrase 'Netflix and Chill' in common English vernacular. The video-on-demand format, coupled with quality – English and foreign language – original content, has managed to attract viewers from around the world, and the numbers keeps increasing. But as the popularity of streaming platforms continues to grow, so does the competition. Netflix boasted a record 9.6 million new subscribers for its first quarter of 2019, but with the announcements of Apple and Disney's upcoming streaming platforms, growth in the next quarter is expected to be slower. Even as Netflix is expected to remain a key player, Apple and Disney both have distinct advantages over the streaming giant; AppleTV+ will already have a potential subscriber in the millions of homes where its hardware exists, but as the company's plan suggests, it will only feature original content made exclusively for the app, with no catalogue of licensed TV shows and movies. Disney, however, boasts an exceptional catalogue of movies and TV shows, including all content from Marvel Studios and the Star Wars franchise.
This unprecedented growth in the reach of streaming platforms, although a welcome change for audiences, has not been entirely well received by big players in the entertainment market. In 2018, the Cannes Film Festival announced its decision to exclude films from streaming platforms to compete for the prestigious Palme d'Or – the highest prize awarded at the festival.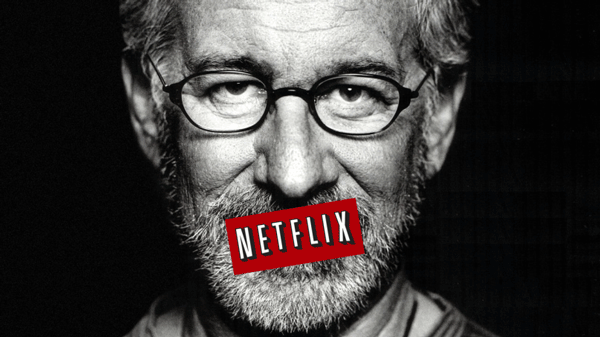 The same year, Steven Spielberg, one of Hollywood's most revered directors, also expressed his reservations on Netflix's release strategy, contending that the platform's original films with limited theatrical releases should not be eligible for the Oscars. But the filmmaker has since clarified his position, stating that people should be allowed to "find their entertainment in any fashion that suits them." Spielberg's concerns shed light on a much bigger problem in Hollywood: streaming platforms are beginning to be seen as a threat to cinema, and in the same way that television was once. But while the TV viewing experience as a whole may have seen significant change, celluloid continues to hold its ground despite having been through some serious lows in its century-long run. Streaming platforms with their ease of access and entertainment on-the-go model are a natural extension of TV, but cinema's unique ability to transport the audience into an alternate reality remains unmatched and so the romance of celluloid remains unthreatened.  
Testing the Waters
Gradually pivoting towards digital content, local filmmakers are still a long way from impressing the new-age viewer.
As the stronghold of digital media grows around the globe, Pakistani filmmakers too have begun to test the waters, and director Wajahat Rauf of Karachi se Lahore fame is the first to take the plunge. With a 12-episode web series starring Mehwish Hayat, one of the country's most bankable stars, and TV and film actor Azfar Rehman, Rauf has taken Pakistani content into the digital realm – albeit with little success.
In a partnership with Indian video-on-demand subscription platform Eros Now, the first episode of Rauf's web series Enaaya was released on YouTube, with the rest of the episodes hidden behind a Rs 800 pay wall. But the show, revolving around university students and targeted towards the youth, left the audiences largely unimpressed.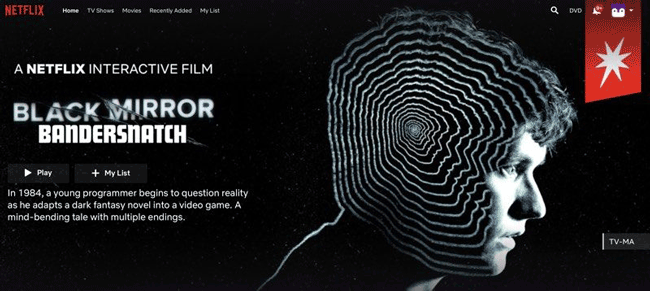 Of the many reasons why Enaaya failed to make a mark was the lack of authenticity in the script, with Rauf using an age-old formula to impress the new-age audience. And as the expansion of the Internet continues to connect the world, keeping the audience hooked to mediocre local content will only become increasingly difficult for Pakistani filmmakers. Where platforms like Netflix are increasingly focusing on diversity, originality and experimentation – it's latest release Black Mirror:Bandersnatch was an interactive film allowing the audience to choose their own ending – filmmakers like Rauf, and all those who are looking towards a transition into the digital world, cannot hope to do so with sub-par formulaic content.
And the time for transition could not be more opportune. With 35.1 million active Internet users in the country, many of whom are familiar with digital content from across the border, Pakistani filmmakers already have an audience to target. All that is now required of them is to create entertainment that is worth investing time – and eventually money – in.
A journalism graduate, Zoha's core areas of interest include human and gender rights issues, alongside which she also writes about gender representation in the media and its impact on society.
Next