Movie Review: Lal Kabootar
The much anticipated Pakistani film, Lal Kabootar was released with much fanfare – and entirely justifiably. The edgy crime-thriller engendered shock and awe, because of the depth of its storyline, the spot-on casting, the acting, the locations, the soundtrack, the direction and production – in essence pretty much everything.
The film is a game-changer, a far cry from formula films with the ubiquitous love songs, Bollywood ripoff wedding dances, item numbers and over-the-top action sequences. Debutant director Kamal Khan and the pair of young producers, a brother-sister duo, Hania and Kamil Cheema, have produced a film – their first – with a style that is compelling, raw and so deeply rooted in the city life which constitutes Karachi's dark underbelly, that it is hard to distinguish reel from real.
From its very inception, the film captures the viewer attention. A young married couple are caught in bumper to bumper traffic, making the most of their inadvertent time together.
Aliya Malik (Mansha Pasha) and her husband Noman Malik (Ali Kazmi) are laughingly sharing anecdotes, when a motorbike suddenly drives up to Noman's window, and one of the two riders shoots him through the head, killing him instantly – in broad daylight. An all too-chillingly familiar episode in Karachi's ongoing pattern of target killing.
As the camera pans to different parts of the city, one hears a news report stating how Noman Malik's death could be linked to an investigative article he had recently written. In another Karachi location, the audience is introduced to Adeel (Ahmed Ali Akbar), a young taxi driver who is involved in petty crimes to make extra cash. Living in a tiny, tightly spaced home with an alcoholic father, he is desperate to change his circumstances and dreams of making a future for himself in Dubai – reminiscent of countless wistful youths in a city that seems bereft of home.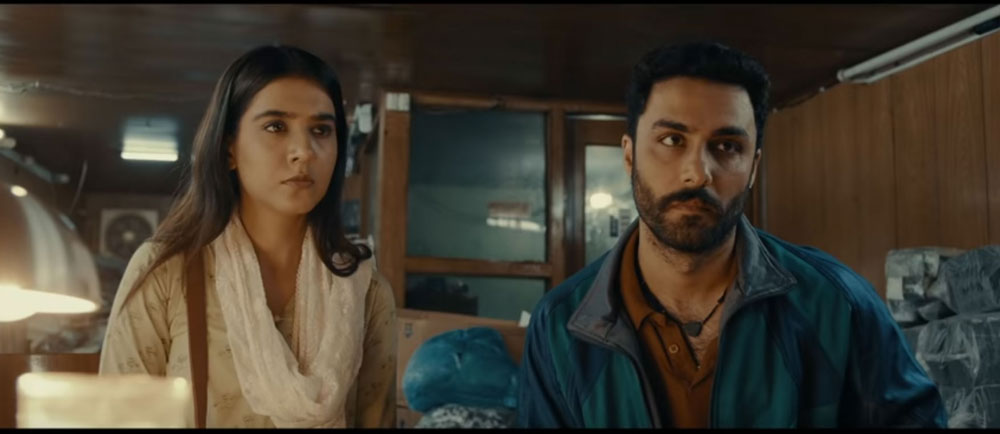 Meanwhile, Aliya attempts to come to terms with her husband's violent death, but this is particularly challenging given the circumstances of his unresolved murder. And not long thereafter, another target killing that is disturbingly similar to her husband's, is captured on camera, which attracts her attention. That triggers a new resolve: to find her husband's assassins. She begins to relentlessly follow leads the police have ignored. In this journey, circumstances throw Aliya and Adeel together. The plot gathers momentum as Adeel offers Aliya to help find Noman's killers – for a hefty sum. She agrees.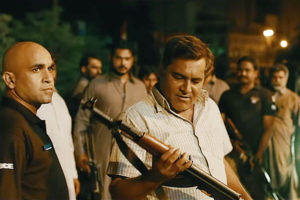 This enterprise spirals into a vortex of violence – gunfights, blood, death. Enter Inspector Ibrahim (Rashid Farooqi), a corrupt police officer who is until then conducting a lackadaisical investigation into the killings. Aliya's pleas for justice have so far yielded cynicism from him, but he has, as a result of the information she has divulged to him, been able to pick up the trail of the crimes. The series of events that ensue continue to keep audiences on the edge of their seats when it leads to the don of a criminal enterprise.
Screenwriter Ali Abbas Naqvi's skilfully written and taut script keeps one's attention riveted.  The action is seamlessly woven in against the backdrop of Karachi's harsh realities. It is not about heroism, but about navigating life in a corrupt, harsh and often deadly system and little or no accountability for the ordinary man.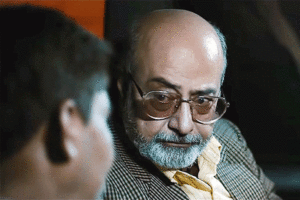 None of the characters portrayed are saints, but each one is complex and entirely relatable. Mostly comprising lesser-known talent – including some theatre actors – the performance of the entire cast, without exception, is in a word, outstanding. The part played by Rashid Farooqi as Inspector Ibrahim is a case in point. He is shown brutalising a hapless informant at the police station, being objectionably insolent with the widow Aliya, as she asks for help with the case, is unabashedly on the take, but is also an adoring father and loving husband. Equally commendable is Mansha's understated performance as a young widow keeping her wits together to avenge her husband's murder; Akbar as a frustrated young man who falls into the quagmire of Karachi's criminal world while he cares for his senile father and Saleem Meraj as a ruthless assassin who gives you the chills, all render flawless performances – replete with bravado, fear, humanism.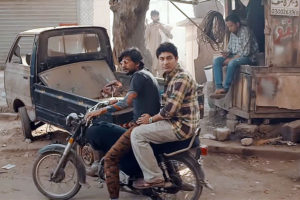 The film's authentic locations – the cramped homes, the narrow rubbish-laden streets of dense low-income neighbourhoods, the familiar underpasses and city streets – give the film a palpable vibe, as do the sophisticated arty homes of the educated.
There may be a few minor potholes in the plot twists, but they are so minor, as to be virtually unnoticeable. The film is unarguably groundbreaking in its execution, checking all the boxes. Lal Kabootar is as gritty as Karachi gets, mirroring the city's good, bad and ugly. If such movies continue to emerge from Pakistani cinema, the film industry will not have to depend on Bollywood, Hollywood or any other films for revenues or entertaiment.
The writer is working with the Newsline as Assistant Editor, she is a documentary filmmaker and activist.
Next