A stroll through the aisles of cosmetics retailer Sephora — or Scentsation, the closest thing to it in Pakistan — is enough to send most women into raptures.
But as much as we love a good Guerlain lipstick, their foundation shades hardly match the brown skin tone of most Pakistani women. But, despair not. Over the years, four women have risen to the challenge by launching their own brands of make-up which specifically compliment South Asian complexions.
Actor Atiqa Odho, hair and make-up maestro Nabila, pioneer beautician Masarrat Misbah of Depilex Foundation and make-up enthusiast Mehrbano Sethi took on the challenge of researching and manufacturing cosmetic products that suit Pakistani skin.
Each of them carefully selected the products they wanted to introduce in the market,  researched the ingredients that were to be used in each product and weighed the pros and cons of such an undertaking before jumping into it.
Odho and Sethi speak of how the goods that were initially available to women were either counterfeit or had expired.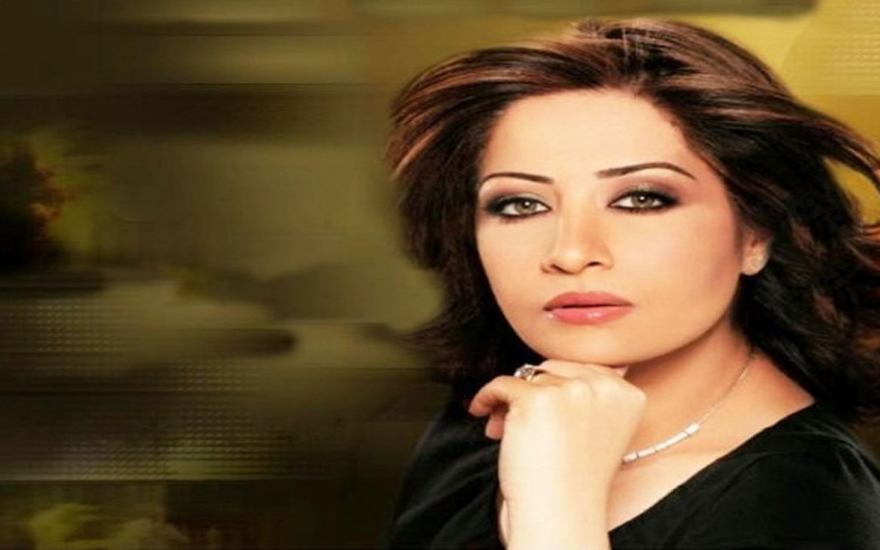 Odho found that, both, local cosmetics and those that were being shipped in, were either of "sub-standard quality or grey-area goods that were not really made by the original companies."
Sethi, the founder of Luscious Cosmetics, states that she wanted to create a cosmetics range due to the "bleak retail scenario vis-a-vis beauty products in the industry."
Odho's self-titled make-up line has been in the market since 2004, and was the first local range to be launched in the country. Luscious has been in the retail market since 2007, and offers a bigger range of products.
Nabila's make-up palette was launched in April this year, shortly after the Telenor Fashion Pakistan Week 2015. Misbah too launched her make-up line, 'Masarrat Misbah Make-up' or 'MM,' in April. Considering that the two women are recognised as pioneers in the field, it is surprising that they took such a long time to launch their products.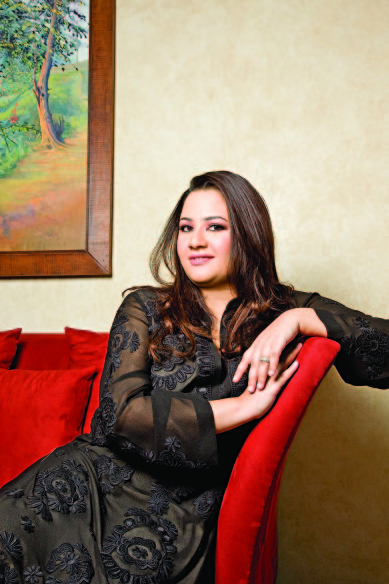 Misbah discloses that she had to delay her plans because she was involved in other projects. "Now that I am growing old, I decided it was finally time to bring my own product into the market," the greying, well-maintained beautician tells Newsline. Also, now that she has more time on hand she is encouraging the new generation of the family to play a more active role in the Depilex chain.
Nabila, on the other hand, says that she has been working on her product for the last 15 years. Her main aim was to find the perfect concealer for brown skin tones, mainly because throughout her life she had problems finding the right product to conceal her own dark circles. No product, no matter how famous the brand, seemed to work for her — so finally, she came up with her own brand.
Nabila has lived up to her reputation of steering off the beaten track by "creating something original for the women of Pakistan." Her five-in-one beauty palette called 'NO Make-up,' consists of a concealer, blender, crème blush, lip tint and base, all neatly packed in a compact grey box with a mirror and a powder puff. "I will only make a product that I myself would buy," Nabila says.
Atiqa Odho's make-up line consists of lipsticks ("the hot sellers"), blush (a close second), eye-shadow   and foundation with SPF30. The MM products comprise lipsticks, lipgloss, blushes, highlighters, foundation, eyeliner and mascara. Luscious Cosmetics boasts a wider range of beauty products including an eyebrow-grooming kit, nail polish, brush kits and a whitening base which works as a moisturiser, a make-up primer and a sunblock. Additionally, Luscious offers three different palettes of eyeshadows, blushes and lipsticks which were made in collaboration with Sethi's close friend and mentor Shahzad Raza of Ather Shahzad. They were an "immediate sensation" and notched up record sales for the brand, Sethi reveals.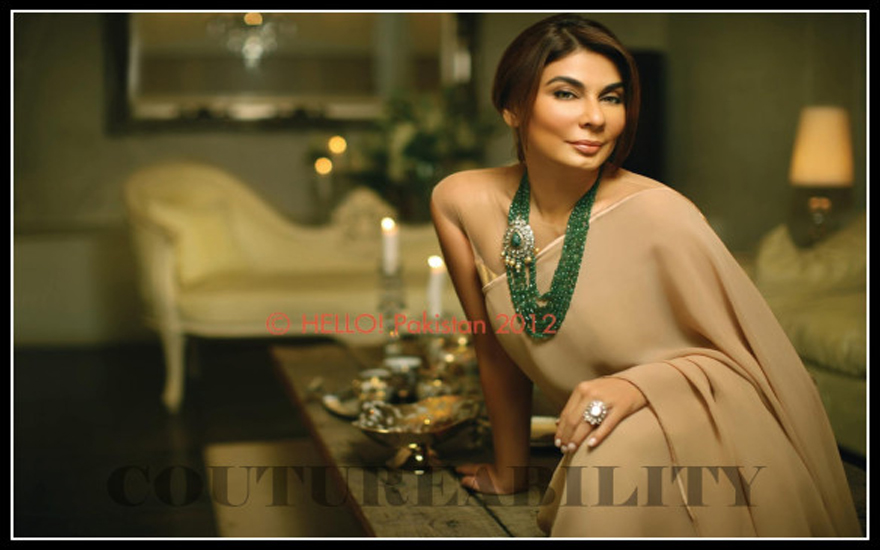 When pricing the products, all four beauty experts kept their target audience in mind. Odho says her lipsticks are priced at as little as Rs 350, as her target consumer is every woman in Pakistan, from the elite to the masses.
"I don't think a cosmetics line should have a class or age cut-off. I'm happy that my products are bought in Clifton as much as they are in Hyderi," says Odho.  Her make-up is sold in at least 14 different cities countrywide.
Misbah's entire collection is priced between Rs 450 to Rs 1,150. She, too, wishes to target women across the country, hence the affordable range of the products. "Pakistani women are becoming more and more interested in grooming themselves," says Misbah.
Luscious Cosmetics' lipsticks start at Rs 645 and the limited edition range of the Ather Shahzad palette goes up to Rs 2,250.
"We're targeting the middle market," Sethi explains. "The young, urban female; not the elite, nor the masses."
Nabila, on the other hand, has priced her product at a whopping Rs 6,500. She justifies the high price, saying, "Well, it's five products in one, equal to the quality of brands like Bobbi Brown."
The ladies proudly proclaim that their products are halal – free of animal fat (specifically pig fat); additionally, they use more natural ingredients. Atiqa Odho cosmetics are made with beeswax and vitamin E, and they are manufactured in Hong Kong and Taiwan. MM products are manufactured, checked and audited by the Turkish company Halal Dar and they do not test on animals.
Luscious Cosmetics has partnered with beauty labs and manufacturers globally, and has manufacturing agreements with factories in Italy, the US and Korea. While Nabila's NO Make-up palette is manufactured in Europe.
Each brand has its own signature look and style of packaging. Nabila admits that her biggest challenge was to make all five products fit in one box. "The packaging, which was inspired by a grey pen I own, has been designed in the Far East," she says. In fact, she even admitted that the first batch of products had some errors in the packaging, as the pressed powder was filled to the brim, with the result that the powder puff could not be accommodated in the air-tight, little grey box."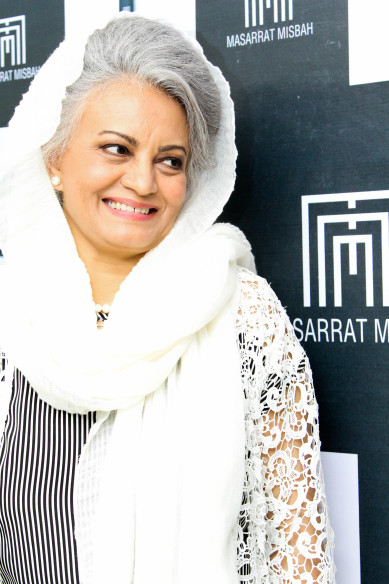 Sethi says, "Our aim is to have the most glamorous packaging possible, and I have a great time with my graphics department creating designs that reflect our brand's philosophy of celebrating beauty and having fun with make-up."
With the flourishing mall culture and massive influx of international brands such as Maybelline, L'oreal, YSL and Lancome in the Pakistani market, do these women feel threatened?
Ostensibly, not.
Misbah reveals that she will be launching her product internationally — in Florida — this September. Sethi has already set up the Luscious head office in Dubai in order to cater to the international market.
As for Nabila, she says, "I am targeting people with brown skin only, not people in the West with white skin as they already have plenty of products made specifically for them." She reveals that the national carrier has already purchased 3,000 pieces of her product for its female staff!
So, finally, a Pakistani palette — for the Pakistani woman by four Pakistani women.
Raisa Vayani is an Editorial Assistant at Newsline
Next