Pakistan enters the 3G club
It's finally here! The arrival of 3G in Pakistan has been a long time coming, but it's finally a reality. The Pakistan People's Party (PPP) government first started talking about the auction of the 3G spectrum back in 2006. But, the government failed to hold the auction because it wanted to bypass the standard tendering practices, which led to infighting within the Pakistan Telecommunications Authority (PTA).
Pakistan held the embarrassing distinction of being the last remaining country in South Asia that did not have high-speed mobile Internet, lagging behind even war-torn Afghanistan.
Unlike Afghanistan, which smartly chose to do without an auction, and simply sold licences at low prices in 2012, Pakistan held an auction of the 3G and 4G spectrum last April. Whereas Afghanistan's rationale was that the economic boost from introducing 3G would be larger than the one-off windfall from an auction that might have got mired in corruption allegations, Pakistan's Finance Minister Ishaq Dar was hopeful that the auction would raise up to US$ 2 billion in foreign exchange reserves for the government.
Demand for the licenses, however, fell far short, with just under US$ 1.2 billion raised from the auction. Successful bids were made by two local operators, Mobilink and Ufone, and two foreign ones, China Mobile (Zong) and Telenor of Norway. Abu Dhabi-based Warid, however, chose not to bid during the auction, but has since been advertising the launch of 4G LTE, which has led to a tussle with the PTA. When Warid first came to Pakistan in 2004, it was awarded a technology-neutral licence, but the PTA argues that while the licence was technology-neutral, "it does not mean that it is service-neutral. All newly-launched services require PTA's consent."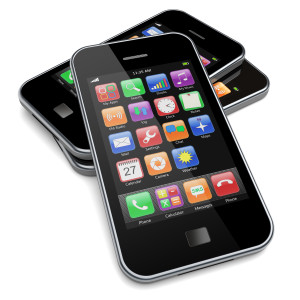 So what's the 3G hoopla really all about?
For the uninitiated, 3G stands for 'third generation' as it is the third type of access technology that has been made commercially available for connecting mobile phones and other wireless devices.
The first generation of mobile phones was launched in the '80s, and transmitted across an analogue signal; these phones were large, brick-like devices that were often kept in a vehicle, as they were impractical and inconvenient to carry around.
They were supplanted by the second generation in the '90s, which now used a more reliable digital signal, and enabled the use of text messaging, or SMS (Short Message Service).  However, the technology was still not robust or fast enough to deal with the thousands, and then millions, of consumers who wanted to use mobile phones; the signal could not carry enough data simultaneously, and there were many areas the signal did not cover.
With the dawn of the Internet, there was also a rapidly growing demand for transmitting data across mobile phones in the form of e-mail and web browsing for which 2G was just not fast or reliable enough to manage.  An intermediate technology — sometimes called EDGE or 2.5G — came next and is the technology that has been used in Pakistan so far. The limited speed of the EDGE network, while an improvement, was just barely sufficient for moderate mobile browsing and messaging services such as WhatsApp and Apple's iMessage. In an era of video-calling and YouTube streaming (assuming that it will be unblocked eventually), it is nowhere near enough for the data-sucking use consumers now demand.
The mobile telecom industry has seen a huge boom in Pakistan in the past decade, as prices have dropped far enough for the average Pakistani to afford basic cellular phones. This was, in large part, thanks to General (retd.) Pervez Musharraf, the military dictator, who in 2003 deregulated mobile telecoms to attract foreign investment.
But the PPP's civilian administration that succeeded him in 2008 failed to promote the industry, spending years lurching from one crisis to another. The Pakistan Muslim League — Nawaz, which came to power last June, has, however, faced down protests from opposition politicians and, at last, held the auction.
While the government is understandably disappointed by the money raised through the auction, on the flip side, the successful operators may have more of a chance to build a profitable business. They have long been plagued by fickle government policies and tight margins in a market that has some of the lowest average revenues per user in the world, at about US$ 2 a month.
The arrival of 3G and 4G in Pakistan will open up wireless services, which will now have sufficient speeds to cater to a host of new consumer services ranging from mobile banking and wireless video-calling to online shopping, live television streams and distance education. For example, Pakistani universities such as LUMS and NUST, will be able to offer their lectures and courses to students in remote villages and cities.
Additionally, according to a government-commissioned study by Plum Consulting, it will raise Pakistan's Gross Domestic Product (GDP) by US$ 8 billion and indirectly create up to 900,000 new jobs.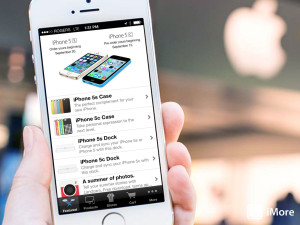 But, while the offering of 3G and 4G services is the easy part, the real question is how accessible it will be. With telecom companies having invested so much, not only to acquire the licenses, but on the required infrastructure as well, they will be looking to recoup their expenses, which is where price becomes a major factor.
It is likely that telecom companies such as Mobilink, Telenor, Zong and Warid will be engaging in a price war in a bid to lure clients away from their rivals. The telecom companies will have to be creative when launching different data packages to fulfil the needs and requirements of all consumers, and offer the packages at affordable yet profitable prices.
The big concern, though, is how the companies will manage the quality of service. Even with 2G and broadband services, the services consumers actually receive fall far short of the services that are advertised by companies. Users often complain of slow speeds on certain networks and poor connectivity on others. Even within a city, the coverage is inconsistent in some areas.
In the haste to either recoup investment costs, or simply increase revenues, companies often take on more customers than they can handle and subsequently fail to manage the load efficiently. So while some consumers are hopeful of being provided the same quality of service they've experienced in other countries, it may well fall below their expectations.
That said, it's all too easy to be cynical, and, regardless of the possible bumps on the road, the arrival of 3G is undoubtedly going to be a boon for the country.
This article was originally published in Newsline's June 2014 issue.
The writer is a journalist and former assistant editor at Newsline.
Next