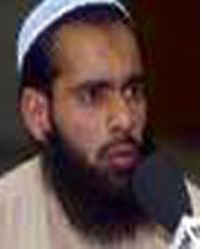 Sarwari Begum, an old woman from Chungi Amarsidhu, Lahore, says that two years ago her son, Atif Idrees, was taken into custody by the military authorities. She has not been allowed to contact him ever since, and neither have there been any legal proceedings against him. In May, Sardar Rauf Kashmiri, a militant of the Jammu Kashmir Liberation Front, returned to Pakistan after 15 years of detention in India on charges of terrorism. However, his wife says that neither has he been freed by the military authorities nor has his family been allowed to see him. Khurram Nawaz, a boy from Lahore, was freed by Indian authorities last month, but upon entering Pakistan he has not been allowed to go home, and is missing like so many other prisoners freed by Indian authorities in recent months.
The disappearance of these citizens is being attributed to the Pakistani intelligence agencies and military authorities, who ostensibly take them into custody on charges of having links with terrorist outfits like Al-Qaeda, or on the suspicion of being cultivated by the enemy country. This has become the norm since 9/11 spurred operations against extremist Islamic elements as well as the beginning of the normalisation process between Pakistan and India, which included the exchange of prisoners.
Rauf Kashmiri's wife, Tasneem, a resident of Pulandri, Jammu and Kashmir, says her husband was arrested in Indian-administered Kashmir in June 1991 on charges of terrorism and was convicted for 10 years under TADA. He served his sentence in Jodhpur Jail in Rajasthan, where his detention was subsequently extended under the safety laws of India.
Meanwhile, Rauf's wife got a job to make ends meet and gave birth to his son, Babar Rauf, who is now 15 years old and has never seen his father. Rauf's father died waiting for his son to be released from the Indian prison.
Upon the intervention of human rights groups in Indian-administered Kashmir, led by Bheem Singh, the Indian Supreme Court ordered his release. On May 17 this year, India freed six Pakistani citizens from its jails and handed them over to Pakistan through the Wagah checkpost. Among them was Rauf Kashmiri, a freedom fighter and a hero for many Kashmiris, but he was immediately taken into custody by the Wagah police and handed over to the military authorities. His family has not been given a chance to see him since and has not heard from him either. His wife, Tasneem, has now moved to Lahore from Pulandri and has filed a habeas corpus petition for his recovery in the Lahore High Court. The case is currently underway.
Similar, is the story of 11-year-old, Khurram Nawaz, who was handed over to Pakistan along with Rauf Kashmiri, but is still being held in the custody of the authorities. He used to live with his maternal aunt in Lahore and had been missing since August 13, 2005. Incidentally, a journalist from Indian Punjab wrote a story on him when he visited Faridkot jail, which is how the family came to know of his whereabouts.
After going through a lengthy procedure of recognition and identification as a Pakistani citizen, Khurram's family managed to secure his release from the Indian jail, but they are clueless as to how to get him freed from their own country's military authorities. They have written several letters to the Human Rights Commission of Pakistan, which has pursued this case with the federal government.
Most people freed from Indian jails meet the same fate, be it small children who have strayed to the other side of the border, or fishermen, or militants like Rauf Kashmiri. According to the HRCP, two Christian brothers from Faisalabad, Imran Masih and Mitthan Masih, were also handed over by the Indians to Pakistan on May 17, only to be taken into custody by the Pakistani authorities. There are many people who have not been able to approach the media or courts or some human rights body for release.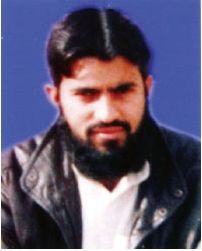 "The intelligence wing of the local corps keeps such people in their custody to gauge whether they have been cultivated by India as their spies," says a senior government official in the interior ministry. S.M. Zafar, lawyer and current Pakistan Muslim League Senator, raised this issue in Senate, calling it a matter of grave concern.
Even worse is the condition of those who have been picked up by authorities on charges of having links with Al-Qaeda. Twenty-eight-year-old Atif Idrees from Lahore is one such example. His late father was a chief warrant officer in the country's air force. His mother, Sarwari Begum, is old and an asthma patient. She held a news conference at Lahore Press Club, but could hardly complete a sentence without breaking into tears.
Atif Idrees' younger brother, Asif Idrees, says that his brother went missing after he stepped out to attend classes at the Allama Iqbal University in Gulberg on August 13, 2004. After a few days, his friends came to their house and informed them that intelligence authorities had picked them up along with Atif. But while they were freed, Atif was detained, despite any charges against him.
The brother says that after a year of Atif's disappearance, a military officer, who introduced himself as Major Usman, came to their residence and returned some of Atif's belongings, including his mother's pension book and a motorbike, and told them that he was in their custody.
According to Asif, Atif used to work for a religious seminary in the Gulshan-i-Ravi area and sported a beard, but to the best of his knowledge, he did not have any links with any religious extremist group. Sarwari Begum has consistently requested the authorities to allow her to meet her son at least once, so that she knows that he is alive. She says the family did not go to court for fear of angering the authorities who might harm Atif to exact revenge.
However, even those who have approached the superior courts have failed to get immediate relief. One such case pertains to Hafiz Abdul Basit, a 12-year-old boy from Faisalabad, who has been missing for the past two-and-a half years. His old and ailing father, Basher Ahmad, appealed to the Lahore High Court in December last year, but after six months of judicial proceedings, the case was re-directed to the police for further investigation.
In his court statement, Tariq Gujjar, deputy superintendent of the police in Faisalabad, admitted that he had taken Abdul Basit into custody in January 2004 in connection with a 'sensitive' case. Later, he says, he handed Abdul Basit over to the District Police Officer who would know of his current whereabouts.
The DPO Faisalabad, in turn, denied that Basit had ever been taken into custody or that he was wanted by the police. The DPO's statement quotes DSP Tariq Gujjar as saying that he had handed Basit over to a military officer on the instructions of the CID, Punjab, which deals with anti-terrorist cases.
The family says that DSP Gujjar had arranged for them to have a telephone conversation with Abdul Basit a year ago, but after that, they have not heard from him. Dissatisfied with the Faisalabad police officer's statements, the court judge, Bilal Khan, directed the Inspector General of Police Punjab to look into the issue and eventually dispose of the habeas corpus petition. This, of course, did not provide any relief to the distressed father.
In the Punjab, people had started to disappeare soon after the US operation in Afghanistan. In October 2002, Amir Aziz, a renowned orthopaedic surgeon, was among the first victims to be taken into custody on charges of being linked to Al-Qaeda. The federal interior minister kept denying that he was in their custody, but after a month of interrogation by the Federal Bureau of Investigation (FBI), he was freed on the orders of the Lahore High Court.
A month later in 2002, an Iraqi doctor, Shaukat Nafeh, living in Lahore's Allama Iqbal Town area with his family, was taken into custody by the authorities, but the arrest was never officially acknowledged, and nobody knows what became of him. The doctor had treated Arab patients at a clinic in Quetta, near the Chaman area bordering Afghanistan, before moving to Lahore when the crackdown on the Taliban and Al-Qaeda began in that region.
The arrests of foreigners, allegedly in league with Al-Qaeda, by the country's security agencies emboldened them and helped fine tune their skills of abducting other people and keeping them in their custody without any legal proceedings. Lately, they have have been applying these tactics on Pakistani citizens as well, especially those returning to the Punjab after their stints in Indian jails.
In Balochistan, activists belonging to nationalist parties are the latest entries on the list of missing persons, and though the number runs into dozens, the world has looked the other way. For Pakistani authorities, pressure from the developed world had been a source of worry, but that has dissipated since the United States set up Guantanamo Bay.
Meanwhile, innocent Pakistanis, who are suspects in the eyes of the authorities, are at the mercy of these so-called "security" agencies.
And the less said about legal remedial action, the better.
Next