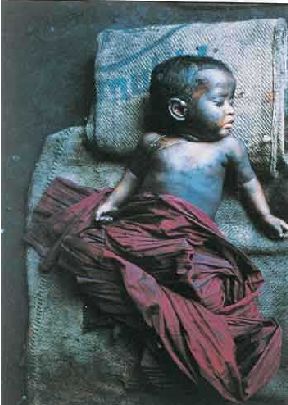 The invention of photography sent shock waves through the western art world by challenging accepted views of perception. Its emergence not only played an integral role in bringing about impressionism but also later led to the decline of modernism. From then onwards, the medium evolved in leaps and bounds, leading to a greater variety of sophisticated methods and techniques.
In Pakistan, however, the role of photography as a medium of expression has been seriously undermined. Only in the last decade or so has the focus shifted from its purely functional aspect to exploring its creative potential. The last few years in particular, have seen a rise both in the number of photography shows as well as the emerging talent in this multi-faceted field.
Last year, painter and fashion photographer, Tapu Javeri, curated a photography exhibition, which highlighted the work of both pioneers and unknown photographers, at the Arts Council, Karachi. Last month, the Arts Council once again hosted a photography show organised by the Pakistan National Council of the Arts, titled, "An Idea of Perfection." The show was curated by the Islamabad-based photographer and art critic, Aasim Akhtar. This exhibition was first held at the Al-Hamra in Lahore and will continue in Karachi till May 20.
While the exhibit included the work of critically acclaimed photographers like Ayesha Vellani, Amean Jan and Farah Mahbub, its larger purpose was to introduce fresh talent like Deeba Yunis, Umer Farooq, Izdeyar Sethna and Shalalae Jamil and expose audiences to competent and experienced photographers like Pervez Khan and Azmat Kamal, who rarely display their work. According to Aasim, photographers like Shamyl Khuhro, who are fairly well known in Karachi, were virtually unheard of in Lahore until their work was recently displayed there, in this show.
The exhibition offered a broad spectrum of techniques and genres, ranging from documentary photographers like Shehzad Noorani and Tehmina Ahmed to fashion photographers like Zubair Ansari. While photographers like Pervez Khan and Javaid Khan exploited conventional methods to produce beautiful silver gelatin and C-type prints, others like Aftab Ahmed, Nisar Mirza and Shalalae Jamil got pleasing results by exploring the Sabattier effect and digitally manipulating their images.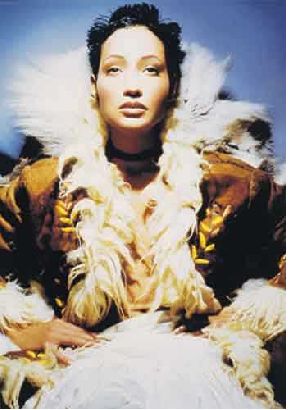 The dreamy landscapes of Mujahid Ahmed, Pervez Khan, Javaid Khan, Nisar Mirza and Rabiya Ezdi evoked strong emotional responses, recalling the past glory of pictorialists like Alfred Steiglitz and the celebrated American photographer, Ansel Adams. Other eye-catching entries were contributed by the Islamabad-based photographer, Umer Farooq, the Lahore-based ophthalmologist, Azmat Kamal and British photographer, Malcolm Hutcheson.
On the whole, the show, in the words of its curator, was intended to, "show the richness, originality and variety of hitherto unknown work. Its aim was to pay tribute to the vision of photographers, to understand how they operate and to enjoy their encounters, be they fortuitous, sought-out or simply made up from start to finish." For those of you who haven't been able to take time out for it, the show is a must see, as it is not only educative but also a visual treat.
Next