Hot on the heels of the unprecedented take-off in advanced economies of modern communications technology, a world of innovation is now at the fingertips of most of Pakistan's elite. The introduction of mobile phones to Pakistan's shores has been a smashing success, if profit figures of the four mobile network service providers are anything to go by. Demand it seems has never been higher. And with an eager professional class quick to capitalise on the business possibilities of the new technology, coupled with an increase in the ranks of a fashion-elite ever keen to refine its yuppie airs, the sales of mobile phones are soaring, posting almost incremental increases over the past three years.
Gone are the days when a man could be judged by his shoes. With mobile phones fast becoming a hot sartorial accessory, phone aesthetics are playing a crucial role in luring customers. Red, blue, chrome, black, with ring tones ranging from Mission Impossible to Dil to Pagal Hai — the new generation of mobile phones are slick and sexy and very much a statement about who you are. So if you're a young, twenty-something executive, your mobile will say a lot about how successful you are perceived to be. For older and more serious users, there are a range of higher priced, high-power phones. The preferred brand of power executives, according to sales figures is Samsung or Motorola. Young, school-going, hip and aspiring trendsetter? A Nokia phone is as essential as good grades.
The industry has come a long way since its lackluster debut in the nineties. For Instaphone, Mobilink, Ufone and Paktel — the four service providers in Pakistan — this has meant a huge increase in research and development. The stakes are high, with each service jostling to entrench its position in an ever expanding market. Investment has been heavy in network expansion, with million dollar deals being cut with international companies. This is good news for customers. A new world of competition in pricing and technology has opened up, with a number of value added services on offer, designed to lure a particular niche market. Whether in the form of a chat club service for the young and trendy, or corporate club discount options, the wonders of the latest mobile phones can include options such as mobile banking, fax and information services, internet access, instant updates, conference calling and g-mail.
It is expected that mobile phone subscriptions worldwide will increase to a whopping one billion benchmark by the end of this year. Approximately 40 per cent of Europe will be using one by 2004. And over half of the global users worldwide, will have internet access. Fueled by these projections, international phone developers have invested heavily in new and exciting business ideas, convinced of the massive returns to be made in future innovations.
The mobile phone business in Pakistan, however, with all its possibilities, is still in its infancy. However, according to market expectation, trends will eventually mirror those of the western world, in terms of distribution and subscriptions. Saqlain Haider, Assistant Brand Manager and Senior Executive Marketing at Mobilink, is very optimistic of continued high growth figures. "The cellular market in Pakistan has expanded at an unprecedented rate in the last three years," he says. "It has almost doubled every year. In order to meet the rising demand, services too are improving with faster connections, and new value added products. There is a big market for cellular phones in Pakistan and I predict that it will increase by over 100 per cent over the next couple of years. Competition amongst service providers and phone companies, is already healthy, but will continue to rise, especially once the market stabilises." Arsalan Saleem, National Manager Marketing at Instaphone, echoes this enthusiasm. "Cellular penetration is lower in Pakistan than in Europe and the US. But again, Pakistan has tremendous growth potential and CPP or Caller Party Pays is still in its nascent form. We are confident that penetration and growth will pick up once the CPP market in Pakistan matures." And mobile usage figures certainly seem to corroborate their optimism. Sales jumped to 742,000 subscribers from 300,000, only six months after the introduction of CPP. Today approximately one million people in Pakistan sport their new techno-toys.
This should be music to customers' ears who can in the future, look forward to a new round of price and technology improvements. PakCom's CEO, Ian Williams, projects that mobile usage has the potential for hitting the 10 million benchmark. In the race to increase market share, investment in value added services and technology has gone hand in hand with competitive pricing strategies. The three international companies, Mobilink, Instaphone and Paktel, and Pakistani-owned Ufone, keen to outdo each other, offer customers a range of segment-oriented cellular packages, pre-paid for the price-conscious and post-paid, for a relatively higher-income niche. This strategy has enjoyed considerable success with Mobilink's Jazz package, enjoying approximately 350,000 subscribers. Whilst Mobilink's 'Max' has a daily charge of 10 rupees, the 'Easy' package combines a daily charge with slightly higher call rates. Scratch cards of all companies are available in all denominations, ranging from 250 to 2000 rupees and are valid for two to six months. Starter-pack prices have also tumbled, with Mobilink at 3999 rupees, and Instaphone's new special Insta-Pack falling to a reasonable 2099 rupees, inclusive of all taxes along with free airtime worth 100 rupees. Paktel too has followed suit, increasing the validity times of its pre-paid Tango service cards and introducing lower connection charges of 1000 rupees on its postpaid value tariffs.
Apart from the price war, companies are going in for a variety of marketing gimmicks. In order to increase sales, new entrant Ufone, exempted customers from a connection charge, boasting of being able to provide customers with a complete starter pack for the bargain price of 4,500 rupees, which included the price of a mobile phone. Not to be outdone, Paktel launched its family package, offering a supplementary connection at half price and a discount of 50 per cent on calls between the parent and supplementary line. Instaphone's Long Distant and Access, open to also all Advanced Mobile Phone Service (AMPS) based phones through a pre-paid card, allows for international calls with no security deposit.cc
Post-paid packages have also enjoyed price competition. Whilst services vary between company to company, they are broadly similar in the price stakes. Ufone, Paktel, Instaphone and Mobilink offer a range of different line rents and call rates with Ufone's rents as low as 200 rupees a month and call rates at 0.40 per minute. This has allowed customers to choose the package most suitable to their needs as different pricing structures apply at different times of the day. Customers are also offered a range of extras such as free minutes and can chose the package corresponding to the value added features they prefer. Instaphone's new contract pricing scheme, for example, offers four new value-added packages with features such as early morning special discounts and a Sunday special, as well as reduced corporate club rates.
Far and away, the winner in the race to capture the lion's share of the mobile network market, is Mobilink, with a notably higher volume of subscriptions and a carefully targeted value-added service, followed closely by Instaphone, and then by Paktel and new entrant Ufone. Given the fact that inter-network calls are much cheaper than network to network calls, the largest companies attract more customers, eager to reduce their bills. "Mobilink is the market leader in the cellular industry," proclaims Haider. "We have the biggest network with 460,000 subscribers, and cover 36 cities with our 320 cell sites." Kamran Farooq, sales representative of United Mobile, corroborates this claim. Mobilink package sales, he says, are the most popular product, especially the Jazz package. "Prepaid packages are very popular, because they are reasonable and very convenient to use. Mobilink benefits from excellent coverage, with the widest network of easily accessible GSM centers, and Connect Point of Sales Express Shops. Customer service too is friendly, with an automated phone mechanism that directs customers to particular departments, providing a choice of Urdu- or English-speaking operators. Six phone lines dedicated to customer service, complement an internal mobile number, compared to Paktel, Instaphone and Ufone customers who have to rely on one, apart from an internal number which is often busy. Ufone, keen to improve customer service, has recently introduced a new location-based inquiry service designed to provide its customers with details of the nearest pre-paid card outlet. Innovation and technological maturity too are very important factors. People want convenience, to be able to use their phones wherever they are, with as little hassle as possible. As such whichever service provides the best line clarity and coverage, and of course competes effectively in the price stakes will have an undisputed edge.
However, keeping pace with the demands of the times means being bigger, faster, better and stronger. New models and new makes are the order of the day with international phone companies Siemens, Nokia, Motorola, Ericsson, and Samsung caught in a perpetual expenditure spiral to keep up with growing customer demands, changing fads, and with each other. Basic first generation mobile phones have been superceded by those incorporating 2.5 generation technology, linking mobiles to the internet.
One such model, Wireless Application Protocol or WAP phones as they are popularly called, did not make as big an impact as developers had originally hoped. Tiny monochrome screens, awkward interfaces and painfully slow connection speeds made the mobile internet a disappointment. Disillusionment with WAPS gave way to rejoicing over GPRS or General Packet Video Switching, and Enhanced Data Rates for Globalisation (EDGE) technologies which promised to provide cellphones with internet speeds of a fixed ISDN line. Hot on the heels of 2.5, came the third generation or 3G mobiles, which are still in the primary stages of development and distribution. On sale since 2001, 3G technology boasts of speeds 40 times that of a normal office PC, and are looking to replace Europe's Global Systems for Mobiles (GSM) standard, bringing even video and voice recognition to mobile phones. Enthusiasts see a boundless frontier of possibilities, with projections of M commerce in Europe as high as 2.3 billion euros by the end of the year. Companies are still counting on 3G phones to stimulate e-commerce and subsequently their own future profitability.
With each network hoping to oust the sales of the other, the revolution in new technology provides another means of competition. Encouraged by the rising market for cellular phones, all networks have undertaken massive technological development and continue to do so with a combined expenditure of US 120 million dollars this year. Arsalan Saleem, of Instaphone, talks of the massive expenditure involved in keeping pace with new innovations. "We are investing several million dollars on an almost monthly basis in our infrastructure in Pakistan, and we have done this since we stepped into this market," he says. "This investment is aimed at focusing primarily on the implementation and application of the technology to reach each and every corner of the country." As part of an ongoing drive to provide an improved service to its customers, Instaphone has moved from the AMPS-based technology to that of TDMA (TIme Division Multiple Access). What this means for its customers is digital benefits: greater voice clarity, instant connectivity, longer battery life and less dropped calls. Customers will also now benefit from internet connectivity and short messaging Services (SMS). TDMA is capable of direct migration to Edge. "Whatever Instaphone does, translates into making mobile phone usage more convenient, accessible and affordable," says Saleem. "We can now offer a plethora of digital value-added services. This puts us on the threshold of greater success in the not-too distant future."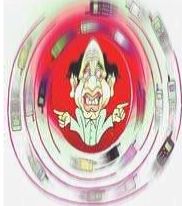 Similarly Mobilink's investment in Karachi has been massive. In May 2001, it signed an agreement with a Chinese telecom group to develop and improve the company's network, and announced a purchase of GSM infrastructure worth 200 million dollars. The number of signal transmitters or base stations as they are popularly called, have quadrupled in number, from a mere 10 to 48. The other major cities and towns in Pakistan too are benefitting from this increase in development expenditure. Lahore now boasts of 35 base stations and Islamabad/ Rawalpindi of 13. This is another move meant to increase the customer's utility. Mobilink customers now enjoy 85 per cent coverage on the GT road and the motorways.
International Roaming, it seems, is perhaps Mobilink's biggest advantage. Mobilink boasts of 250 roaming partners all over the world, in 105 countries. This is made possible through the Thuraya service, with satellite roaming being enabled on the same SIM card. Ufone, the newest entrant in the mobile market, is the second GSM-based network in Pakistan. Launched as a subsidiary of the national phone company, Pakistan Telecommunications Corp Ltd., last year, it rapidly increased its customer base to 100,000 soon after beginning operations. "Ufone has experienced unbelievably strong growth since its launch in January 2001, and now requires a more than four-fold capacity increase for its network," says Arshad Khan, CEO of Ufone. Its expansion network aims to raise capacity to 370,000 subscribers, by awarding a 60-million dollar contract to Nortel Networks for implementing this capacity expansion. According to Nortel, the expanded network will include a general packet radio service (GPRS) system, which will allow Ufone to add 2.5G mobile data and multimedia services. Both Mobilink and Ufone have benefitted from heavy investment in advanced GSM technology, which allows for satellite communication.
Increased competition during the past three years provided the impetus to service providers to incorporate various fun elements to their service. A range of value-added services have been developed, serving as a popular marketing lure for customers susceptible to all that is trendy. A range of popular extras such as caller line identification, voice mail, conference call and call waiting facilities, compete with fun options such as a range of SMS, chat clubs, internet email notifications, and internet connections. For the executive class these options include fax and information services, instant news updates and business features such as mobile banking. Mobilink and Instaphone have invested heavily in these additions with Paktel and Ufone lagging far behind.
So what will the technology race and heavy duty investment offer Pakistani customer's in the future? Prices of handsets and accessories have fallen precipitously as companies struggle to increase their market share. "The mobile phone is now more of a necessity and less of a luxury," says Saleem Mahmood, media strategist at The Passage. "It is an essential communication tool. As such customer's can look forward to more competition in pricing plans and increased customer service." Intense competition in the western world has led companies to offer throw away deals with free phones, discounted line rental, and a host of free mobile accessories. These trends may very well be mirrored in Pakistan once the market stabilises. With the proliferation of new technologies and new innovations, Pakistani companies will also be attracted by what they stand to gain by making their services more accessible. Muslim Commercial Bank has already teamed up with Mobilink to offer a mobile banking service. Customers of Mobilink and MCB can now make inquiries about their account balance through their phones using the SMS messaging facility, and are able to receive mini-statements. This venture has also provided MCB with a unique advertising opportunity — they can now save on advertising costs by texting their customers with the latest in products and services. Mobile commerce might just change the way people work, giving companies a more customer-focused look.
As exciting as these developments may be, it is only a small fraction of the Pakistani elite who can, at this stage of the mobile life cycle, afford the damages of the highly sophisticated value-added technologies. These remain expensive as heavy development expenditure has meant a massive debt for international and local companies alike. But even for basic cellular services, regressive government taxation on mobile usage has meant that the lower income groups may think twice before indulging in heavy starter package expenditures. Activation taxes in July 2001 increased by 60 per cent from 1250 rupees to 2000 rupees. This has adversely affected the mobile market, which has seen a decrease in the growth rate — now at 21 per cent since July 2001. Mobile users are also subject to an advanced tax on prepaid calls and postpaid bills. Advanced tax on expenditures of 300 rupees is calculated at 41.7 per cent whilst that of 2000 — 5000 rupees is considerably lower at 6.2 per cent and 5 per cent respectively. Prepaid card advance taxes are flat but also regressive in nature with a flat 125 rupees charged on cards in 300 to 2000 rupee denominations, increasing to 250 rupees on cards ranging between 2500 to 5000 rupees. Companies, however, remain optimistic, looking to increase sales to two million subscriptions by the end of the year. It seems as if, for basic cellular services, the sky is still the limit.