Movie Review: A Black Mass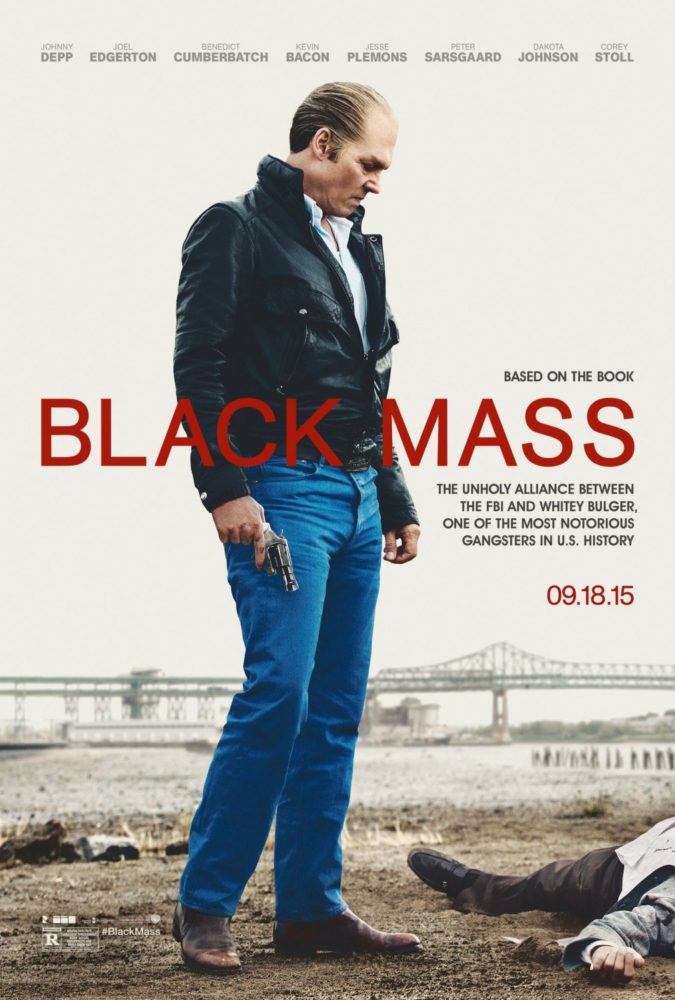 It's a bit surreal seeing Johnny Depp morph from Captain Jack Sparrow, a character people have come to love and identify him with, into James `Whitey' Bulger, for the movie, Black Mass. As a former boss of organised crime, Depp immerses himself in the life and persona of `Whitey' Bulger, South Boston's most violent gangster, who was not above killing people with his bare hands. He was believed to be involved in 19 murders and was on America's Most Wanted List for 12 years.
The story opens when this Irish-American thug had already served time — nine years — in the notorious Alcatraz prison. At this point, he is still a mid-level mobster, a "Southie," who got on rather well with the folks in the tight-knit South Boston community, where childhood friendships last a lifetime regardless of where people's future careers lead them. It is also a case of misguided loyalties.
In 1975, Whitey comes into contact with John Connolly (Joel Egerton), an ambitious FBI agent from the same neighborhood whom he knew as a kid.  Through him, and unknown to all except one associate, Whitey becomes an informant for the FBI, giving them crucial information on his rival gang, the Italian crime family who were invading his territory. In exchange, the FBI chooses to overlook the criminal workings of his own Winter Hill Gang. As a result, he rises as a ruthless crime lord, expanding his operations under their very noses, ironically because of this very clandestine agreement.
At the same time, but not involved in any way, there is Whitey's brother, William Bulger, (Benedict Cumberbatch) — a successful politician who becomes the president of the Massachusetts State Senate. It seems odd, that even though connected throughout their lives, and close to their mother, the brothers don't impose on one another or interfere in each other's business. And yet that is the reality. Whitey sees his brother raising his family of nine children, while he loses his only child to Reye Syndrome — perhaps one of the triggers in the escalation of his criminal activities.
The character of Whitey Bulger is not just a stark contrast to Johnny Depp's recent roles — they might as well be from different planets. Take for example, Pirates of the Caribbean. Captain Sparrow is fantastical, but millions wish he were real. Black Mass meanwhile, is based on a real-life violent criminal that people wish didn't exist.
Depp's chilling portrayal of Boston's most notorious crime boss is disturbing.  He has always had a knack for selecting roles that are either unconventional or eccentric such as Edward Scissorhands, even early in his career. It is, nevertheless, exciting to see him return to serious acting after a long time. And critics hail his performance in Black Mass as one of his best, even predicting it makes Depp a sure-fire Oscar contender.
Black Mass is not the usual mobster-gang formula film; it is an adaptation of the 2001 book, Black Mass: The True Story of an Unholy Alliance Between the FBI and the Irish Mob by Dick Lehr and Gerard O'Neill.  The only drawback despite the stellar cast is that the movie seems to move along in a single tone. The fact that it is all true, and chilling, makes it a must-watch movie, especially for those who are partial to crime films and true stories.
This review was originally published in Newsline's November 2015 issue.
The writer is working with the Newsline as Assistant Editor, she is a documentary filmmaker and activist.
Next