Cover Story: India's Saffron Tide
Benazir Bhutto said in a reference to General Musharraf's peace overtures with India, "Best of luck to those who believe that hawks can become doves." Over a year ago, when Narendra Modi swept into power, some of his critics, impressed by his wave of popularity, believed this. "You must understand that Modi is no longer Modi the chief minister of Gujarat; he is the Prime Minister of India. He will have to tone down his Hindutva brand of politics to appeal to minorities and appease secular India," said a well-known Indian journalist, emphatically predicting that in the years to come, Modi will focus on his economic agenda rather than let his Hindutva leanings get the better of him.
The reality on the ground, however, doesn't sync with that prediction. A year on since he came to the helm, beef has been banned in Maharashtra, Hindu mythology is being incorporated in the Indian school syllabus, Pakistani performers and cricket commentators have been threatened in India, and minorities have been attacked.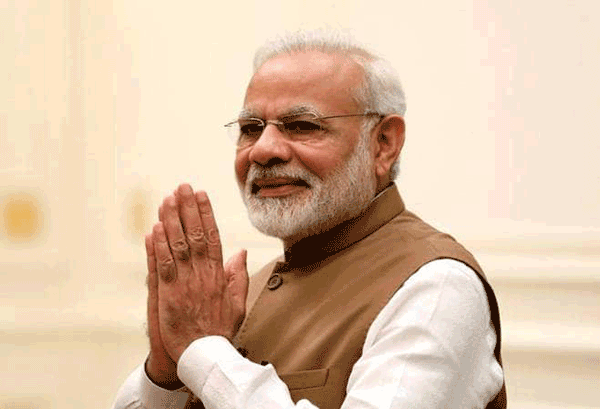 The rise of Narendra Modi from tea boy to the Prime Minister of the world's biggest democracy has dazzled the world. But the lynching of a Muslim by an angry mob of Hindu men linked to the governing Bharatiya Janata Party has put a question mark on Modi's ability to lead a secular, democratic India. In late September of this year, a Muslim man was attacked by a mob of local Hindu men just 30 miles from Delhi, in the village of Bisada. The violent mob descended on the family, killing 50-year-old Mohammad Akhlaq and severely injuring his son, on the baseless rumour that a cow — considered sacred by Hindus — had been killed in the area and a local Muslim family was eating beef. Sartaj, Akhlaq's other son who survived, an active member of India's Air Force, appealed for calm after the attack.
Modi remained aloof after the incident despite growing tension, and though he rejected allegations that his party had something to do with the murder, he only offered tepid condemnation, that too days after the incident. Critics claim it was too little, too late. They blame officials in his government and extremists who have pushed a Hindu nationalist agenda for rising intolerance in India. Many have not forgotten Modi's efforts to make cow slaughter a divisive issue during his election campaign. During the electoral race he warned Hindu voters that if the Congress came to power, it would propel a "pink revolution" of cow slaughter.
The growing politics of Hindutva have not, however, gone unmarked, unprotested. In the face of rising intolerance and extremist attacks, there has been resistance and powerful voices of dissent have been raised.
In a plea to calm tempers after the beef murder, the President of India, Congressman Pranab Mukherjee said, "We cannot allow the core values of our civilisation to be wasted. This civilisation has celebrated diversity, promoted and advocated tolerance, endurance and plurality."
Recently, when Shiv Sainaks in Mumbai threw ink on Sudheendra Kulkarni, the organiser of former foreign minister Khurshid Kasuri's book launch, it ignited an outcry from writers, who returned their awards in protest. More than 40 novelists, essayists, playwrights and poets have given back the awards bestowed on them by the country's most prestigious literary institution, the Sahitya Akademi.
One of the first to return her award was Jawaharlal Nehru's niece and a prominent journalist and author, Nayantara Sehgal, who claimed that "India's culture of diversity and debate is now under vicious assault."
Then a hashtag campaign began over social media called #ProfileForPeace and went viral overnight on Facebook, Twitter and Instagram, with thousands of Indians and Pakistanis, as well as the diaspora of both countries, appealing for peace and insisting that extremists did not represent their country. They did this by changing their profile pictures to one with a small peace note saying where they are from and that they don't hate each other and are only being divided by hate politics. The campaign was started by an 'artivist' (that is what he calls himself), 36-year-old Ram Subramanian. He was horrified by how Shiv Sainaks were allowed to harass and ban Pakistani artistes in his hometown Mumbai, and so he took to social media to express his outrage.  "I am an Indian. I am from Mumbai. I don't hate Pakistan. I am not alone. There are many people like me!" He made that his profile picture. "No more artists being banned. This is my voice. This is our voice for our Mumbai, our India. Enough of hate politics."
#ProfileForPeace gave birth to a new brand of armchair activists. Gone are the days when women activists would take to the streets of Delhi and Lahore for peace with India. Now half of the fight is being fought on the web, and since there is less at stake here, the silent majority can now express itself without feeling too threatened.
However, as in Pakistan, in India too while the extremists may not be in the majority, they have sizeable street power and the ability to disrupt law and order. Recently a Pune-based businessman, Tehseen Poonawalla, alleged that he had received a threat on his Facebook page from the Pune unit of the Shiv Sena for planning an Indo-Pakistan food festival to be held on November 7.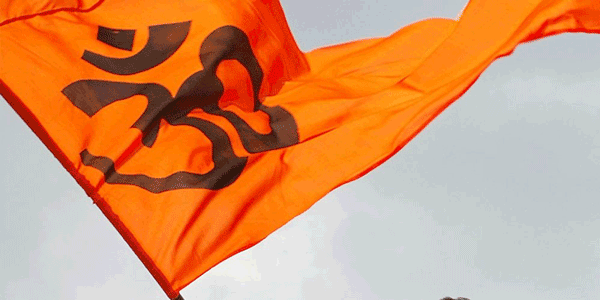 Sena's Pune unit president, Ajay Bhosle told the Times of India that his brother had posted a warning on Poonawalla's Facebook wall. "We are against this Indo-Pakistan festival. We will protest against it. Also, Tehseen has put some updates on FB which hurt our religious sentiments. We will follow up this matter with the cyber crime department," he said.
As a result, Poonwalla had to cancel the festival because the local hotel in the city where the event was to be held refused to host it after the FB post. But he is adamant it will happen. "No matter what the hurdles, I will organise the Indo-Pak food festival in Pune before the end of the year," Poonawalla claimed, defiantly adding that he would be inviting Pakistani singer Ghulam Ali, refused permission to perform in Mumbai, as part of the festival.
Many political commentators contend that at the heart of the rising tide of Hindutva is an effort by saffron-based parties to consolidate the Hindu vote bank. The Communist Party of India (M) general secretary Sitaram Yechury accused the BJP of being run by the RSS (a Hindu nationalist organisation) and alleged that "Love jihad, ghar wapsi, gau raksha are all components of the planned communal design to consolidate Hindu vote banks that sprang up alongside Narendra Modi's assumption of power at the centre," he was quoted as saying. He continued, "Ministers or MPs often speak on communal lines in parliament. I asked the prime minister if he intended to take action against them as their speeches were against the spirit of the Indian Constitution, which proclaims that the country is a secular democratic republic. I am yet to get the answer."
Vishal Thapar, a well-known journalist, begs to differ. He explains that the Left charges Modi with unleashing competitive communalism in this country, but in practical terms nothing has changed. "I do not believe that there is a wave of intolerance or things are different from Congress rule. During the Congress tenure of 10 years, the levels of communal violence were highest in states ruled by so-called 'secular' parties. This included UP and Maharashtra. Levels of violence were much lower in states ruled by the BJP." He insists that Modi is now on the defensive after the Congress and the Left parties, which he calls the "secular establishment," have succeeded in creating a perception that there is a wave of intolerance.
Thapar claims that Sena is a chauvinist Marathi party and it has recently been at loggerheads with the BJP. He says they contested the Maharashtra assembly elections last year as bitter rivals of the BJP and are now set to contest the upcoming Muncipal Corporation elections as rivals in Maharashtra. Thapar contends that the Sena's recent activism (the attack on Kulkarni at Kasuri's book launch) is motivated by a desire to ensure that their party does not get eclipsed by the BJP in the upcoming elections.
There is no doubt that many in India are convinced that Modi as the Prime Minister is no grave threat to secular India, but as someone who has been covering India since a decade, I fear his mere existence at the highest position of power will embolden Hindu extremists, as they see him as one of them.
How will this affect Indo-Pakistan relations? Sadly, after the Mumbai attacks in 2008, the romance with Pakistan was over. Hate replaced romance for the younger generation of Indians, who had not been weaned on stories of Partition and so have not inherited that generation's hate. After 2008 some of them see Pakistan as a nation that sends terrorists to destroy their cities, a country that subjugates its minorities and its women. Religious extremist parties have played on this fear and misperception, especially the Shiv Sena i n Maharashtra. Modi's policy on Pakistan is now shaped by an ex-security man, Ajit Doval, rather than India's external affairs minister, Sushma Swaraj, and therefore, is seen through the prism of security.
NSA-level talks were cancelled last August, after India set preconditions insisting that the proposed dialogue would only focus on terrorism. The Indian message was harsh and reflected the Modi government's new attitude towards Pakistan, which is either 'speak to us about terrorism, or don't.'
India's growth rate has slowed down, but it is still approximately seven per cent. One BJP official said India can achieve global economic success without normalising ties with Pakistan. Sadly, the idea that Modi had floated at his inauguration just last year of trade between all South Asian nations, now seems a far-off dream. Historical wisdom suggests that no nation has been able to develop without democracy and a peaceful neighborhood. India's growth is in danger of becoming captive to divisive and confrontational politics, unless secular India wakes up and steps up.
Timeline of Hate

10 Sept:  A Jammu and Kashmir High Court orders the state police to ensure strict implementation of the ban on the slaughter of bovine animals as it hurt the sentiments of some communities as per a petitioner's argument. A shutter-down strike is called by a Kashmiri group to protest against the ban.

24 Sept: The Indian government orders the complete shutdown of the internet in the Kashmir valley for 40 hours during Eid ul Azha.

27 Sept : Following rumours of a Pakistani terrorist being in the area, an unidentified 42-year-old man is lynched by a mob in Uttar Pradesh.  After physical examination of the corpse, the hospital confirms he was a Muslim.

28 Sept: Mohammad Akhlaq, a 50-year-old Indian Muslim, is lynched and brutally beaten to death and his son seriously injured by a 100-strong mob, following rumours that he and his family were slaughtering and eating beef. Subsequent investigations yield the information that the only meat in the house was mutton.

6 Oct:  An independent MLA, Engineer Rashid, is assaulted by BJP lawmakers of the Jammu and Kashmir Assembly the day after he organised and hosted a 'beef party' on the lawns of the Government Circuit House in Srinagar. When Muslim members of the opposition try to rescue him, it leads to a scuffle between lawmakers from the Congress party and the National Conference.

7 Oct: Concerts by Pakistani maestro, Ustad Ghulam Ali, to be held in Mumbai and Pune on October 9 and 10 to commemorate the death anniversary of ghazal singer Jagjit Singh, are cancelled on account of threats and public protests by the Shiv Sena.

9 Oct: In Udhampur, Indian-administered Kashmir, a violent mob attacks a truck with petrol bombs setting it and two of its three occupants, Zahid Ahmed, and Showket on fire. Zahid Ahmed dies of his intensive injuries. Showket continues to undergo treatment.

11 Oct: Shiv Sena leader Ashish Chemburkar demands the cancellation of Khurshid Kasuri's book launch in Mumbai, warning if the event is not cancelled, it will be disrupted.

11 Oct: Four eminent Punjabi writers in India return the literary Sahitya Akademi Awards conferred on them as a protest against rising intolerance, suppression of freedom of expression under Modi's government and the killings of M.M.Kalburgi last August and Narendra Dabholkar in 2013.

12 Oct: Sudheendra Kulkarni, the event organiser of Khurshid Kasuri's book launch in Mumbai, is doused in black ink by Shiv Sena activists. Undeterred, Kulkarni contines with the event.

17 Oct: Another Muslim man, Noman, 22, is bludgeoned to death by an angry mob in a town near Shimla, following rumours that he and two other associates are smuggling cattle in a truck. They are carrying potatoes.

17 Oct: Veteran Bollywood actor Naseeruddin Shah says that during the Kasuri book launch, he was taunted for having a Muslim name for the first time. The Bollywood actor says, "I went to Pakistan several times but never has a performance been disrupted, disturbed, or even threatened. I have never had to carry any security."

18 Oct: At home, news emerges of an October 9 notification by the Punjab home department claiming that several high-profile personalities, including Prime Minister Nawaz Sharif, are on the hit list for an assassination plot, with the LeJ likely to be the local collaborator with RAW.

19 Oct: Independent MLA from Jammu and Kashmir, Engineer Rashid, is smeared with black ink for the second time, at the New Delhi Press Club for allegedly speaking against the ban on cow meat in India.

19 Oct: Shiv Sena activists storm the BCCI headquarters in Mumbai, shouting anti-Pakistan slogans just before PCB chairman, Shahryar Khan is to meet the BCCI chief, Shashank Manohar to discuss a series between the two countries in December. Determined to stop the meeting, Shiv Sainiks holding posters that read 'Shahryar Khan go back,' surround Manohar's office. As a result, chances are plans for six bilateral series between 2015 and 2023, for which an MoU was signed by the Indian and Pakistani boards, will not materialise.

19 Oct: After threats from the Shiv Sena, the International Cricket Council withdraws three-time-awarded 'ICC Umpire of the Year' Pakistani, Aleem Dar, from umpiring in the remaining cricket matches in the ongoing India-South Africa series in India.

19 Oct: An Australian tourist is given threats of being skinned by BJP activists because of a tattoo of a Hindu goddess on his leg.

19 Oct: Two Muslim teenagers are brutally injured after allegedly being beaten up by Mumbai police, and told to go 'back to Pakistan.' At last count, one of them is still in hospital.

20 Oct: Security concerns following Shiv Sena's threats and hooliganism force Wasim Akram and Shoaib Akhtar to call it quits as commentators for the ongoing India-South Africa series.

20 Oct: Pakistani film stars, Mahira Khan and Fawad Khan, become targets of top Shiv Sena leader, Akshay Bardapurkar who says, "We have taken a stand not to allow any Pakistani actor, cricketer or performer to step on Maharashtra's soil." Mahira's debut Bollywood film Raees, opposite Shah Rukh Khan, and Fawad's film Ae Dil Hai Mushkil, directed by Karan Johar, are both currently under production.

20 Oct: Indian media reports two children of a Dalit family, including a ten-month-old girl and a two-and-a-half-year-old boy, were burnt alive and their parents severely burnt after attackers from the Rajput community sprinkled fuel on their home and set it on fire in the Indian state of Haryana.

20 Oct: The 6th Kabaddi World Cup, scheduled from November 14-28 is cancelled by the Indian Punjab government, due to violence triggered by the desecration of the Sikh community's holy book.

20 Oct: PCB Chairman expresses disappointment that his trip to India to resolve cricket issues is being interpreted by BCCI secretary, Anurag Thakur, as a courtesy call and that BCCI administrators have succumbed to the demands of Shiv Sena and are using it as an excuse to withdraw from the series scheduled for December.

21 Oct: The Pakistan Blind Cricket Council (PBCC) pulls out of the Asia Cup Cricket for the Blind, scheduled to be held in the Indian city of Kochi from January 17-24, 2016, due to deteriorating Pak-India relations and security concerns for the Pakistani players while in India.

24 Oct: More than 40 eminent Indian authors and artists return honours and awards conferred on them as a protest against the Indian government's silence over the murders of two Indian writers and against its inaction with regards to growing communal violence.

25 Oct: Shiv Sena activists disrupt a theatre play, Banjh, being performed on the outskirts of Delhi by the Lahore-based Mass Foundation. The Pakistani actors are in the middle of a play based on the India-Pakistan dispute over the Siachen Glacier, when Shiv Sena activists gate-crash the open-air theatre and disrupt the play, forcing the actors off the stage.
This article was originally published in Newsline's November 2015 issue.
The author is a contributor at Aaj TV
Next