…a Few of my Favourite Things
H.M. Naqvi is the DSC Prize winning author of Home Boy (Random House, 2009). These are some of the books he recently read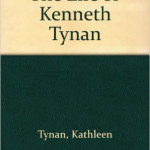 and enjoyed:
I am quite certain that I have not read any book published this year. I have only surveyed books published years, decades, even a millennium ago, possibly because I prefer browsing at used book stores from Saddar to Boat Basin, a301t the weekly fair at Frere Hall and until it was functional, the Itwaar Bazaar in the suburbs of this city. One routinely comes across the damndest finds at such clearing houses, often sold by the kilogram: The Elements of Editing: A Modern Guide for Editors and Journalists, Racing Against Time: The Actor's Handbook for Film and Television, The Kid from Lincoln County: Help Wanted from Wanted Gunmen, Introduction to Modern Philipino Literature (by F. San Juan, Jr.), Srimad Bhagavatam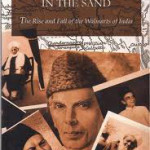 (Seventh Canto — Part One), Working with Gem Stones, 10,000 Dreams Interpreted.
Just as I don't care for homeopathy, voodoo, or gemstones, I don't care to have my dreams interpreted. I can interpret them quite capably myself. I will also probably remain woefully lacking in my appreciation of modern Philipino literature — ancient Philipino literature is another thing — and I yet have to read Proust and Aag Ka Darya. I should have picked up the Elements of Editing, but instead I grabbed a wonderfully eccentric history of Memon mercantile ventures titled Footprints in the Sand: The Rise and Fall of the Walmarts of India by Ismail Iqbal Calcuttawala, The Life of Kenneth Tynan, a compelling literary biography of the great theatre critic written by his last wife, Kathleen, and a workman translation of the great Sindhi historical epic, the Chachnama.
Who knows what one will come across next year…"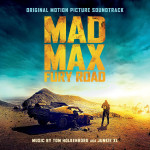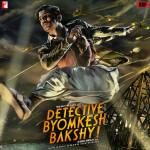 A self-professed "ldetective-byomkesh-bakshy-2015-movie-albumittle bit of a feminist" a . nd the visionary behind this year's acclaimed film, Moor, the dynamic and creative director Jami lists his five favourite films of 2015
Mad Max: Fury Road: I have been following George  Miller since I was a pre-teen. He is the King of non-Bollywood/Hollywood formula films. It had the best theme and is very relevant to what's going on in the world where all men just burn it all down. Women must take charge.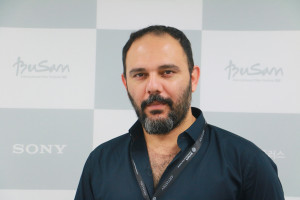 Detective Byomkesh Bakshy: This was the best-looking Indian film ever for me.
Inside Out: It is a master stroke in terms of idea and script.
The Martian: This was an amazing film, fantastic CGI, perfect action, but incredibly stupid ending. Making a bomb to stop the spaceship? Crap.
Tamasha: The style of the story is old but what lifted this movie was the acting. I felt really bad for the boy, as I do television commercials and see so many directors stuck in the 30-second rut who cannot break out of that robotic life to be filmmakers."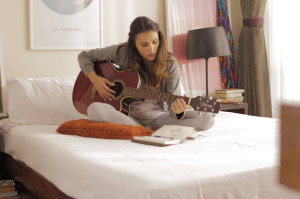 ZOE-VICCAJI-Zoe Viccaji, the tall, lean singer who won the Best Album award for Dareeche ajimmy-khan-ajeeb-dastaan-coverMai-Dai-CS8-copyt the 14th Lux Style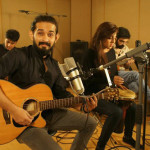 Awards, shares her favourite musicians and songs with Newsline.
'Sarak Sarak' with Mai Dhai: Zain Ali and Danish Khawaja have done an amazing job on the production of this song, and I absolutely love how they've merged this genre of music with Mai Dhai's vocals.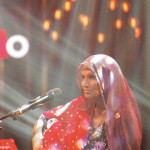 Jamal Rehman: I really like his style of production, especially the stuff he did for Manto.
Jimmy Khan: 'Nadiya' has a great melody and has such a fun video!
Natasha Ejaz: One of the most talented musicians I know here, with killer skills, vocals as well as production skills. And she can dance too. I don't think she gets the amount of recognition she should. The lyrics of her songs — especially the new one, 'Khwab' — are really thought-provoking."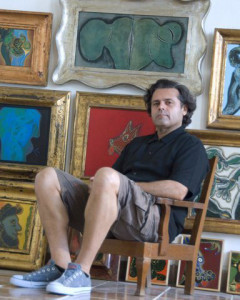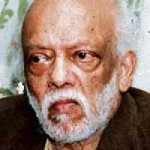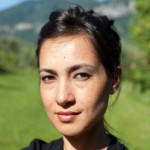 Senior Pakistani artist Unver Shafi shares with Newsline his favourite artists, living and dead, national and international, with an interesting anecdote here and there…
Anwer Jelal Shemza: He reduced his forms to serve his line! Loved his work from the early '80s when I was searching for context!
Francis Newton Souza: Yes, not a Pakistani but he showed at the Indus Gallery twice and a lot of his work (and many fakes) hang on walls in this country. I had the privilege of having a drink with him on both visits — once as a 24-year-old and then in 1995. He remains, for me, one of the best modern painters the Indian subcontinent has produced.
One painting by Saima Munawar (ex NCA) that I look at many times a day — a man seated on a couch with a black vaginal form as his head. There's something very simian (he has thick, ugly hands placed on his knees) and menacing about this piece and it is beautifully painted!
An absolutely stunning little watercolour by Chugtai that hangs in the house of John (the late) and Vera Cowasjee. Many a delicious and funny lunch was had in their study, with this painting hanging overhead. Chugtai could paint a woman's breasts way better than Michelangelo!
A pencil drawing by Shahzia Sikander — I saw it in her studio in NYC last year. It's a portrait of her mother, and the slightly angled perspective was brilliant! It has stayed with me."
This article was originally published in Newsline's Annual 2016 issue.
Next