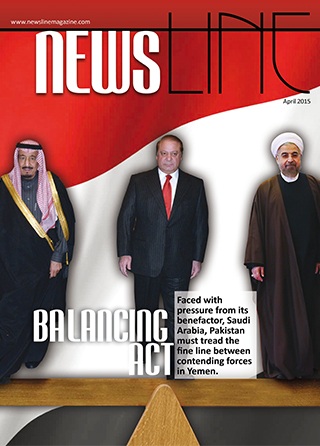 Cover Story
Like R. Balki's previous films, Cheeni Kum (2007) and Paa (2009), Shamitabh is also very different from the average Bollywood production. There is more to the story than is immediately apparent. The film is apparently about the clash of egos between a speech-impaired young man who dreams of becoming a Bollywood superstar and the man who lends him his voice to achieve that goal. But Shamitabh is actually a metaphor for the film industry in general, and the various power struggles that take place behind drawn curtains.
Amitabh Bachchan plays Amitabh, a drunken drifter, who agrees to give Danish (Dhanush) his voice through the use of live voice transfer technology. The technology allows a person to store someone else's voice in a make-shift voice box in their larynx, and use it as their own. But Danish hides this truth from the media and public because he thinks it will damage his image. Amitabh, therefore, remains a secret. But when Danish acquires fame and wealth, Amitabh starts to get jealous. "What are you without me?" he asks Danish time and again. "Without my voice, you're finished," he says, reminding Danish that it is his unusual voice that sets him apart as an actor. Even Akshara (Akshara Haasan), the assistant director who 'found' Danish, helped him get the live voice transfer technology and put him in touch with the director who produced the film that launched him to fame, calls him a "selfish pig" for expecting everyone around him to continue to serve him while he becomes a bigger and bigger star. Shamitabh questions the extent to which the actor is the essence of a film, because without sound effects, make-up, direction and more, the actor is nothing. "If a film cannot be made without audio, then why is it called a 'picture', why not 'mixture'?" Amitabh asks.
Shamitabh also questions the extent to which an actor's fame is a result of his talents, rather than just luck and coincidence. This is evident in the irony that Danish's claim to fame is exactly what became Amitabh's downfall 40 years earlier when he — like Danish — came to Bombay in pursuit of the same dream. Directors told Amitabh that his voice was too deep to play the role of a hero but too weak for a villain, which meant that he was useless as an actor. But it is this very voice that the people fall in love with in Danish.
Luck aside, Balki refers to more sinister things that help launch and maintain careers in Bollywood, like bribery and deceit.  In one scene where Danish and Amitabh are at an awards ceremony, Amitabh launches a tirade on how the award ceremony is "all fixed, it's all corruption."
While Further, after an engrossing first half, one had expected an equally creative resolution, but the ending is far too clichéd and overly dramatic. A more realistic one would have proven far more powerful.
The unashamed product placement right at the beginning of Shamitabh is also a big let-down. The film that launches Danish to fame is called 'Lifebuoy,' and Danish gets the idea for this film from the soap brand's theme song run on Indian TV channels. It's about a hero who saves innocent people from bad guys, just like the soap saves people who use it from germs.
All in all, while Balki's film is great in terms of the concept, it doesn't entirely succeed in its execution.
This article was originally published in Newsline's March 2015 issue.
Hiba Mahamadi was an Editorial Assistant at Newsline