Globally, fashion is cyclical, oftentimes political , undeniably fickle, with flavours-of-the-season rotating like a colourful merry-go-round. The Pakistani fashion industry's predilection towards these myriad inclinations may be heightened by the fact that it is still a developing field that is mired in Machiavellian manoeuverings, partisanship, and a general lack of unity.
Despite these limitations, a breed of fresh new talent, as well as some hitherto unsung visionaries, are attempting to alter the fashion game with their individuality, fierce determination and indubitable talents. Here, Newsline features six fashion impressarios who are riding the fashion wave on their own terms.
Fashion Designers – 9Lines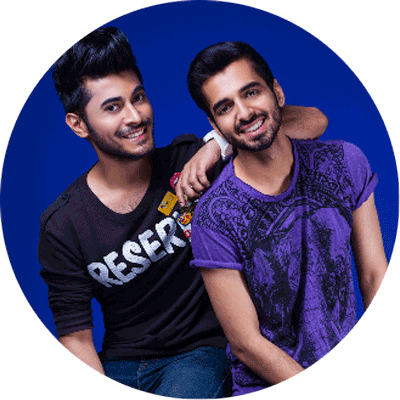 They literally exploded onto the Pakistani fashion firmament in a kaleidoscopic colourburst with their runway debut at Hum Showcase'19 featuring their pop art-buoyed collection 'Pop Kitschry.' But childhood friends Hasan Iqbal Rizvi and Saad Shahid, founders and creative directors of the vibrant and quirky fashion and lifestyle brand 9Lines, founded in April 2013, had already been making waves with their artsy home accessories which were sold online.
The label 9Lines – whose name reflects the company's nine separate lines for fashion and lifestyle – all designed and made in Pakistan, except for the eyewear and winter collections – was the product of an in-sync collaboration to introduce a "unique, fun, quirky fashion and lifestyle label that created original art from its merchandise; a label that had popular culture influences   but did   not ape  trends." In addition, one of the founders "was unable to find cool and quirky notebooks and journals in the market and wanted to fill the gap." The label began with stationery and soon ventured into apparel.
Co-founder Hassan Rizvi graduated from the prestigious National College of Arts, Lahore in 2010 with a degree in Communication Design. Trained as a graphic designer, he includes painting, writing, photography and marketing as his passions. Saad, the "entrepreneurial spark" behind 9Lines, who has taught at the Lahore School of Economics, describes himself as an "edgy, visionary, a smart marketer, an art enthusiast and a dreamer." He did his MBA from Cardiff University in 2011 and is about to complete his PhD in Marketing; he lists finance, marketing, operations, logistics, consultancy, publishing and construction as fields he has mastered.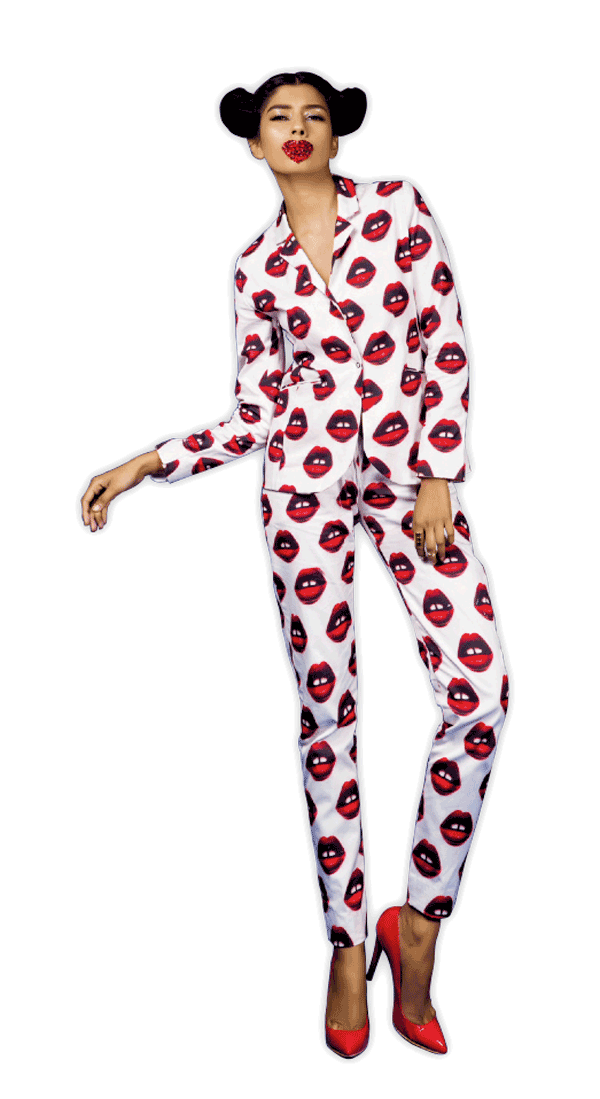 The company 9Lines ventured into fashion so as to create "wearable art" that no one was offering in the Pakistani fashion milieu. Initially creating their own prints using art as their main impetus, they were encouraged when many of their clients wanted to transpose their stationery designs onto T-shirts and running prints. The fashion label 9Lines began as a unisex brand but now predominantly offers women's wear, although some of its accessories remain unisex, including sunglasses and their much sought-after artisanal statement briefcases.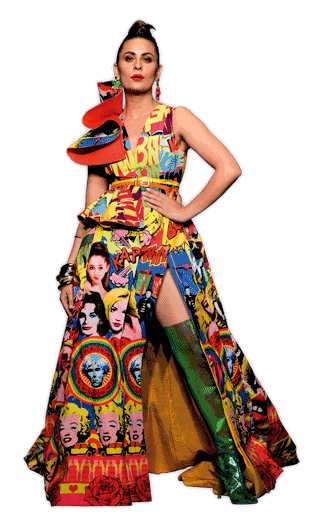 The duo describe their success as a natural progression but cite ongoing support from  media and fashion veterans, including Hum TV, Rizwan Beyg and some publications, notably Sunday  Times, Diva  and  GT magazines.
Pop Kitschry, 9Lines debut runway showcase, was buoyed by an overriding irreverence with pieces that played on 9Lines'  warped sense of humour and predilection for poking fun and not taking anything too seriously. Further, it was inspired by youth nostalgia, teenage rebellion and non-conformism. With quirky pop art prints, vibrant colours, asymmetric silhouettes, and cool, edgy statement accessories, the collection garnered rave reviews.
Future plans for 9Lines include expanding the brand and venturing into other categories such as cutlery and home accessories (rugs, comforters, curtains, furniture). Along with their first footwear collection, 9Lines also recently launched a sister marketing agency 9solutions, a one-stop solution for all marketing needs with about 20 brands on board.
It seems the ninth sky and beyond is the limit for this innovative duo and their dedicated team.
Fashion Stylist – Amal Qadri
The fashion stylist in Pakistan was born as a consequence of the steady proliferation of award shows and the desire of celebrities to look uber-glam on the hallowed Red Carpet; the explosion of fashion magazines that featured both fashion editorials and celebrity profiles; and TVCs that required a certain saleable, relatable "look."
Karachi-based stylist Amal Qadri was one of the first to jump onto the styling bandwagon and make a mark as an independent fashion stylist.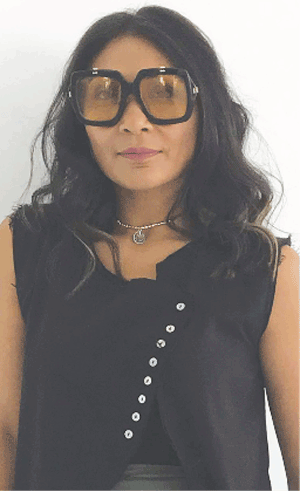 Periodically seen on myriad red carpets herself, often dressed in quirky and on-trend looks fresh off designer runways, Amal has a bachelor's degree in child psychology and was a former hair stylist. She began her fashion career by styling and shopping for homemakers and working women, after being egged on by a working mother, Najia Ozair, who pushed her to personally style her, and designer Sanober Azfar, who trusted her to style her designs for a fashion editorial.
Later, presenter and morning show host Anoushey Ashraf discovered Amal on Instagram (@shakethingsupbyamal) and asked her to style her for Dawn TV's morning show, Chai, Toast aur Host. Delighted with Amal's keen fashion sense Anoushey soon asked Amal to style her for the red carpet and there has been no looking back since.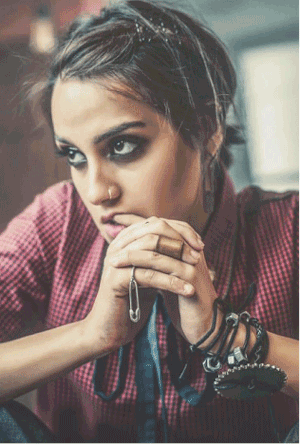 Amal's first fashion editorial was for Hello! Pakistan magazine, with stalwarts of the industry including  fashion designer Sonya Battla, photographer Shahbaz Shazi and make-up artist Tabesh Khoja at Nabila. Other designers Amal has collaborated with include The Pink Tree Company for fashion editorial and fashion show styling; Farah Talib Aziz for a fashion showcase and fashion shoots for Sanober Azfar and Yasmin Zaman among others.
Amal's easygoing work style has led her to work with many of Pakistan's leading and upcoming photographers including Kashif Rashid, Umair Bin Nisar, Jaffer Hasan, Haseeb Siddiqui; Stop Style Official and Hamza Bande, and has landed her work on the covers of MAG Weekly, Hello! Pakistan and FYI magazines.
Additionally Amal has continued to style her regular clients: TVCs hair and fashion shows, celebrities for the red carpet and she was one of the official stylists for the Hum Style Awards 2018.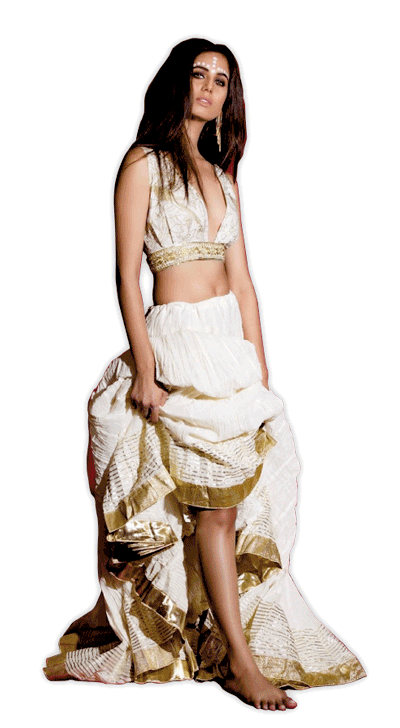 Amal says she balances both fashion styling and personal shopping (which has taken a bit of a backseat) by trying to understand what kind of personalities or brands she is working with and giving them individuality through their own perspective. Brands that Amal has been hired by include Sunsilk, Al Karam – MAK by Al-Karam, Cross Stitch and Eden Robe.
She has also styled a number of celebrities for the red carpet and has enjoyed working with Anoushey Ashraf, Syra Shehroz and Elnaaz Nourozi. Brands have also hired Amal to work with their 'faces' that have included Iqra Aziz, Sana Javed, Hina Altaf and Aditi Rao Hyderi.
Amal cites former Editor-in-Chief of Vogue Paris, Carine Roitfeld, and Grace Coddington, the Creative Director-at Large of American Vogue, as fashion editors she admires and says she believes that what makes her styling work stand out is her effort to always offer a personal touch to each and every person or brand that she works with and enjoys it when a client trusts her enough to style and shop for them.
In the next five years, she wants to take personal styling to a different level by changing the mindset that one can only look good if one is a certain size. She believes there is a difference between looking fit and looking thin and wants to introduce the ethos that one only needs to find what suits and works for one's "body type" and take it from there.
Says Amal, "Be confident and be the best version of yourself that you can be for YOU, not for others. Once you do that, everyone else will eventually end up liking you and your style. Don't copy what the others are doing, but focus on your individuality."
Hair Make-Up Artist – Rhyan Thomas
With thick, glossy cascading hair; eclectic, edgy dressing and winning smile, 27- year-old freelance hair and make-up artist Rhyan Thomas cuts a striking figure.
Born and raised in Karachi, the studious Rhyan has a bachelor's degree in commerce and studied to become  a chartered accountant but was always interested in hair and make-up. He kept himself updated on the latest beauty trends by investing in expensive international fashion magazines and watching Fashion Television (FTV).
Rhyan began his beauty career in 2015 with "an experimental fashion editorial," well aware that as a newbie few designers would trust him with their clothes. The shoot was with rising model Javeriya Hanif and photographer Umair Bin Nisar. The clothes were a wild medley of the model's and Rhyan's own wardrobe.
Although prestigious salons and beauty gurus have tried to lure him to work with them (he briefly worked at a beauty salon during his early days), Rhyan has preferred instead to remain a freelancer and "an independent entrepreneur" which he believes has garnered him more exposure, and helped him to make himself "a brand."
Rhyan is a self-taught make-up artist, who learnt his craft by watching YouTube tutorials and implementing them on his sister, cousins and friends.
His efforts paid off. He has been hired by leading fashion and retail brands including Khaadi, AlKaram, Élan, HSY, Jaazib Qamar, Deepak and Fahad, and worked alongside photographers Rizwan-Ul-Haq, Nadir Feroz Khan,  Umair Bin Nisar, Alee Hassan, Hamza Khan Baande and Haseeb Siddiqui. His hair and make-up work has appeared in local periodicals including DIVA!, Niche Lifestyle and Hello! Pakistan and others.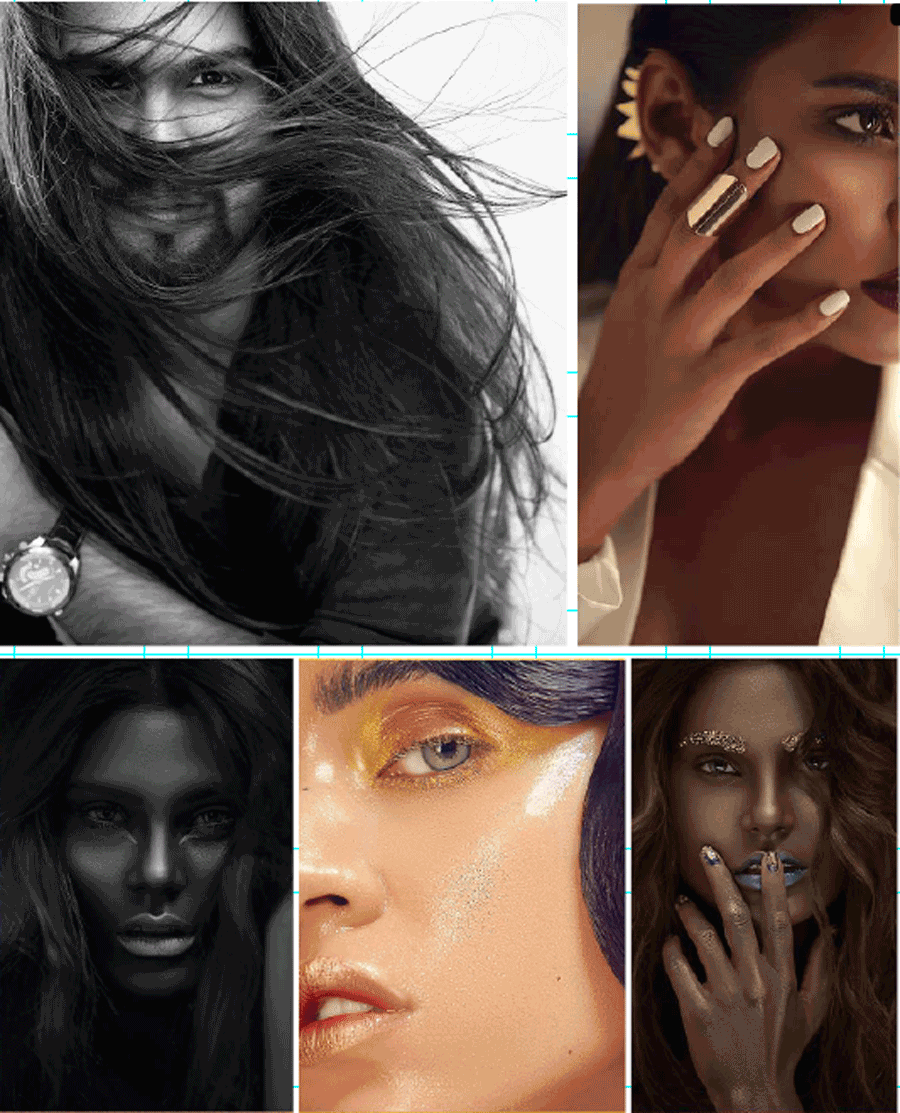 Rhyan has cast his aesthetic mastery on both established and new crop of leading Pakistani models from Amna Ilyas, Sadaf Kanwal, Anam Malik, Rubab Ali and Javeriya Hanif to Fahmeen Ansari, Abeer Rizvi, Mushk Kaleem and Roshanay Afridi but he has a soft spot for Zara Abid, "whose strong jawline, almond-shaped eyes, full pout and sultry, dusky bronzed skin tone" he loves to work on.
His dream clients to style would be supermodels Gigi Hadid and Zendaya while his favourite style icons include Lady Gaga, Sonam Kapoor and Deepika Padukone.
His own signature make-up look is "a bronzed glam doll look, with the correct contouring and highlighting." His own favourite international make-up artists and inspirations include the legendary Pat McGrath, Charlotte Tilbury and the late Kevin Aucoin.
Rhyan's talents earned him a nomination for Rising Star at the HUM Style Awards in 2018 alongside designer Hussain Rehar, stylist Yasir Dar and model Fahmeen Ansari among others.
Rhyan thinks the Pakistani fashion industry is still evolving and has witnessed an influx of individuals from educated and professional backgrounds who can represent Pakistan internationally, but feels "the industry still has a long, long way to go."
Rhyan's future plans include gaining more successes, travelling, opening his own studio, and developing his own make-up line.
Rhyan's mantra: "Focus on being productive rather than just busy. Be undeniably good! No marketing efforts or social media buzzword can be a substitute for that!"
Fashion Photographer – Umar Bin Nisar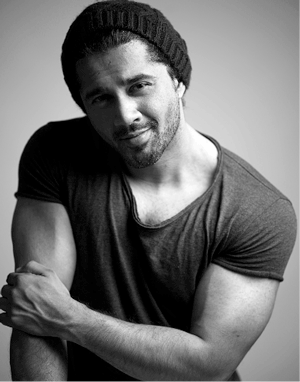 He might not exactly be a new kid on the fashion block but 32-year-old Karachi-based photographer Umair Bin Nisar has been silently making waves in the fashion industry. Indubitably one of Pakistan's most under-appreciated and unsung photographic talents, Umair  admits to never having attended university. Studying photography techniques from YouTube tutorials and books, he officially began a full-fledged fashion photography career in 2015 when he photographed the iconic supermodel Iraj Manzoor for fashion designer Saadia Mirza's fashion editorial.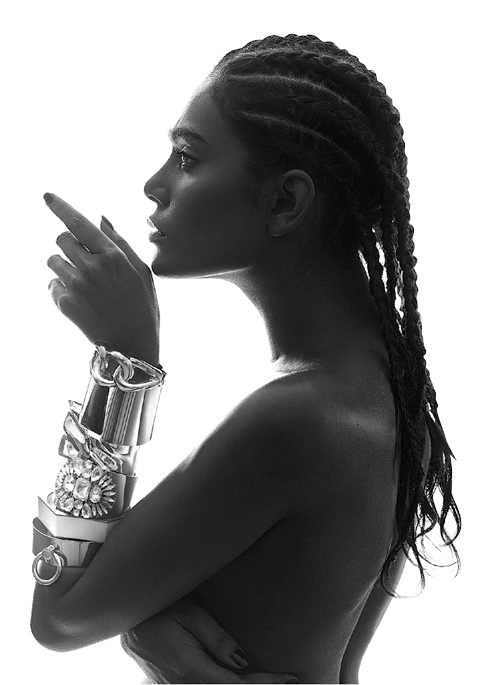 Working from the Umair Bin Nisar Studio, primarily in fashion and commercial photography, Umair has shot leading designers and brands, including Sana Safinaz, Tena Durrani and Khaadi. He has been shooting the latter's campaigns for two consecutive years.
In 2016, Umair was nominated as one of QMobile's Rising Stars at the First Hum Style Awards.
His fashion shoots have has appeared locally in Sunday Times Paperazzi, Hello! Pakistan, OK Pakistan, DIVA, Women's Own and internationally in Masala and Adon, (UAE) magazines. He has also worked on TVCs as a photographer for leading brands Sunsilk, Lifebuoy and Olivia.
Umair feels his greatest strength as a fashion photographer lies in his versatility. A fashion photographer should be able to orchestrate any sort of shoot, he says.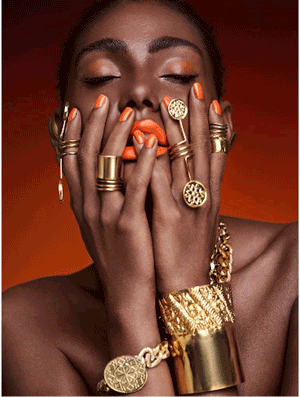 Having worked with many of Pakistan's leading fashion models, he is still eager to work with the elusively selective supermodel/actor Rabia Butt, while his favourite international model is Brazilian supermodel and Victoria Secret mannequin Isabeli Fontana. Also Umair would definitely like to photograph Pakistani Prime Minister Imran Khan.  
Interestingly, his ultimate style icon is another former Pakistani leader, Quaid-e-Azam Mohammed Ali Jinnah, whom he deems "supremely stylish." He hopes to one day embark on his future intended career as a filmmaker and direct feature films.
Umair feels the Pakistani fashion industry needs to grow (and grow up) and be more inclusive, in order to usher in new talent in every field.
Says Umair: "If you want to become the best in any field, learn who is the most preeminent in that oeuvre currently, and why they are in that position. Try to emulate them and even if you fail, you will still be among the finest!"
Female Model – Mushk Kaleem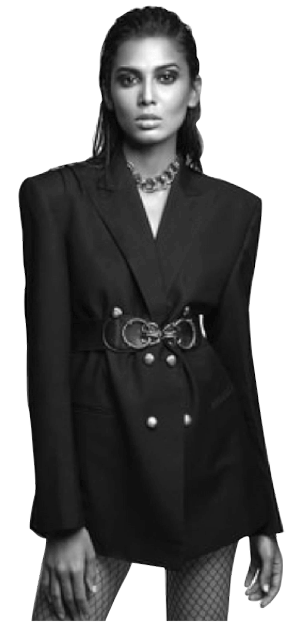 Her first name in Arabic translates as musk, a rare fragrance only found in the navel of a special kind of deer. An apt name, given 5'11" model Mushk Kaleem's gazelle-like gait and deer-in-the-headlights wide eyes.
The 25-year-old winner of the Best Emerging Talent in Fashion at the Lux Style Awards 2019 and aspiring actress, who had previously worked as an area sales manager for 18 months, was discovered by stylist and image-maker Tabesh Khoja at Nabila's salon in September 2017. She was working for Red Bull and sampling cans at the salon, when she was told to "give modelling a shot."
Mushk's first shoot was a makeup editorial photographed by multiple LSA winner Rizwan-ul-Haq. Within a year-and-a half, Mushk was fortunate to have worked with some of the best photographers in the industry today, including StopStyle (a favourite), Nadir Firoz Khan, Shabaz Shazi and MHM, besides being a model-muse for fashion designers and brands comprising lan, Nida Azwer, Zara Shahjahan (whoM she loves working with), Suffuse, Shehla Chatoor, Republic, Afsaneh and Zaha
Her most memorable fashion editorial was the campaign she did with Zara Shahjahan, which was shot in Kashmir and which the designer named Mushk after her.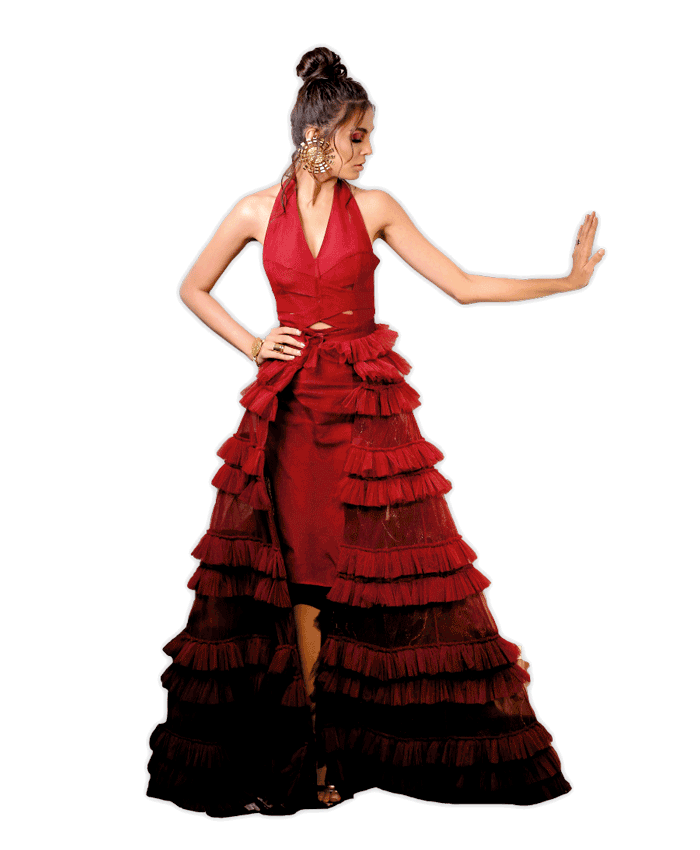 The Amazonian cabine, a throwback to the supermodel era of Iraj, Vinnie and Bibi, says she loves the runway and has consistently participated in all the major fashion weeks, including Bridal Couture Week, Fashion Pakistan Week, Hum Showcase, PFDC and Shehla Chatoor's two solo shows. Her own favourite   model is Naomi Campbell, with whom she shares a similar fierce confidence.
Her LSA win, she enthuses, was clearly one of the best moments of her life – she felt "excited, grateful and honoured."
Mushk cites her nose as her favourite facial feature; her legs and waistline as her best physical assets. She believes her height and symmetric facial features make her stand out and have landed her on the covers of Destinations, Sunday and Social Diary magazines.  She enjoys being styled by make-up wizards, Zeeshan Farooqui at Nabila, and two-time LSA Best Make-up Artist winner, Qasim Liaqat.
But it is her confidence and communication skills – the importance of which was instilled in her by her mother – which are her true strengths as a model. That and her chameleonic ability to carry off and stun in both traditional ensembles and contemporary western wear. She refers to herself as her own best role model and does not look up to anybody else.
Mushk admits she enjoys the monetary rewards of modelling and the pride she feels when she sees herself on billboards, magazine covers and TV screens. She intends to model for a while before diving into acting, which she has dabbled in part-time at the Karachi Arts Council Theatre.
Mushk believes the Pakistani fashion industry is one of the most fast-paced in the country, but it needs to give models the same respect that it does to actors, musicians and film stars, and fails to understand the "unjust divide."
She says she plans "to be the best of the best and always competes to win." She is eyeing the next LSA 'Model of the Year' Award and wants to eventually model in the international fashion weeks.
Mushk's advice to anyone wanting a step into the fashion industry:
"Always know your worth. Your biggest competition is always going to be yourself. Believe in yourself, work hard, wake up early and raise the bar for yourself every day. Self-confidence is all one needs. Nothing is impossible. Always remember, you can make anything happen for yourself."
Male Model – Walid Siddiqui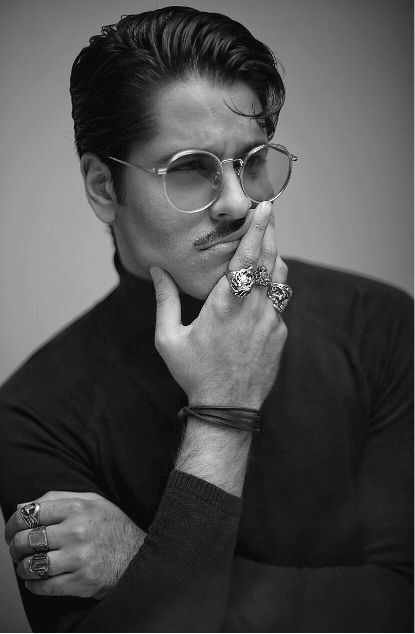 Twenty-eight-year-old Pakistani-American model Walid Siddiqui left a successful career as a flight attendant in the United States  to pursue a full-time modelling career in Pakistan, and courtesy his good fortune and boy-next-door looks he's been flying high here ever since.
The slim, well-proportioned and tall   (6' 4") Walid was born in Chicago and grew up in Orlando. His first stint at modelling  was in 2013 when he was signed to MC2 Model Management in Miami, Florida, with whom he was mostly booked for commercial gigs,  including a cover for a bridal magazine, a TVC for a bank and appearances in a couple of music videos.
Taking a giant leap, he moved to Pakistan, leaving his family in Florida. The hazel-eyed and ambitious Walid was discovered by Saher Agha and Suraiyah Quli from the Hum TV Special Projects team in November of 2017. Soon after, he walked for his first runway show, the prestigious Pantene PFDC Bridal Couture Week in December 2017.
Subsequently, the affable and well-mannered Walid, who cites the late Karl Lagerfeld as an inspirational fashion icon, was bagging myriad fashion pictorial assignments, the first in Pakistan being a shoot for Indian designer Payal Keyal photographed by Ashna Khan.
The freelance model has since worked with photography titans Rizwan-ul- Haq, Shahbaz Shazi, Haseeb Siddiqui, StopStyle and  Umair Bin Nisar and shown his versatility for designers HSY, Sania Maskatiya, Jazib Qamar, and brands Gul Ahmed, Bareezé Man, Chapter 2 and Zellbury,  to name a few.
He won plaudits for his versatility. From his athletic gait while showcasing Nomi Ansari's athleisure wear at PSFW '19 to his princely demeanour at  Shehla  Chatoor's regal solo show, Aks – the fashionistas were floored.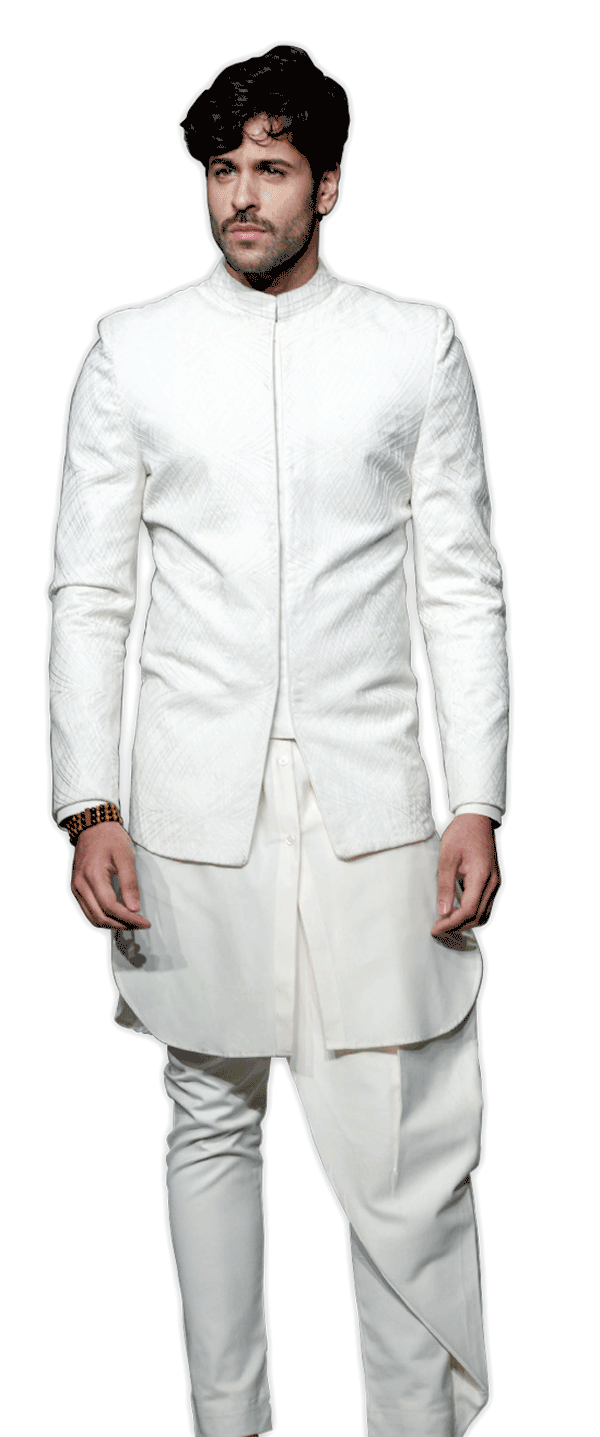 Walid's surefire sign of attaining the mantle of "a supermodel" is his success in each of modelling's three main spheres: print, TV and ramp. He has appeared in TVCs for Al Baraka Bank, Tropicana Juice, Breeo and Surf and after his debut at Bridal Couture Week, struck an arresting figure on the runways of Hum Showcase, Fashion Pakistan Week and PFDC, as well two shows in the UK and one in New York in 2019.
Having worked in fashion internationally, Walid thinks that the Pakistani industry is "much better than most fashion industries around the world," but feels it needs to work on its professionalism, ethics, and basic core values eschewing the lobby system, favouritism and partisanship. Furthermore, instead of pushing each other down, they need to pull each other up. One of Walid's ambitions is to change the repute and the standard of male modelling in Pakistan for the better.
Walid's advice: "Anyone can become anything they want  to in this world. Everything is possible. Take risks. Focus. Don't listen to negative people; delete them from your life. Most people can't achieve things themselves so they want you to remain ordinary as well: but prove them wrong! Think BIG! Dream BIG!"
Next