A Marriott Survivor Speaks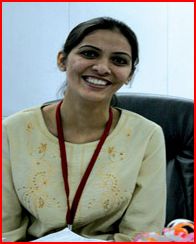 While television viewers witnessed Marriott Hotel, Islamabad going up in flames, and hotel guests desperately waving for help — most of whom, we later learnt, never made it out alive — there were a lucky few who survived to tell the tale of their horrific experience. The following is an eyewitness account by Shamim Hassan Ali, who along with her four friends had flown to Islamabad from Karachi that very day, and had checked into the Marriott Hotel at 1 p.m. All five friends survived the disaster unscathed, with all their belongings intact. Says Shamim Hassan Ali:
"My friends and I had gone to Islamabad to spend the weekend together, hoping to go off to Murree on Sunday. Three of us had checked into Marriott, while two had opted to stay at a guest house. However, we were all together in my room, on the fourth floor, relaxing when the blast occurred. We had ordered food, the television was on and the music blaring. While my four friends were lolling about in the room, I had been talking on my cell phone while standing on the balcony which faced the front of the hotel. I had just hung up and turned to enter the room when I heard a huge blast and felt myself being hurled onto my bed.
Amazingly, our immediate reaction was not of panic — just shell shock. Our room was in pitch darkness but the music kept blaring, sounding eerie in the deathly quiet that surrounded us. At first, we thought there had been a short-circuit, and for what seemed like a good five minutes, none of us moved. But then, as we collected ourselves, our instant reaction was to grope for our belongings. We discovered that our balcony, where I had been a second before the blast, had totally vanished, and there was broken glass and debris everywhere. However, the table where we had placed our lap-tops was in one piece as were all our wheelers. We grabbed our belongings, and since I couldn't find my shoes — I had donned the hotel's bedroom slippers — I walked out in those.
It was only when we stepped out of our room through our half-collapsed door that the reality of what had happened sunk in.
The elderly man in the room adjacent to us was standing outside, bleeding from the head and covered in blood. He was crying and begging everyone to help him pull out his dead son. We made our way to his room but there was no way we could have lifted the pillar and all the other debris that he was buried under. So we forced him to leave with us instead, assisting him physically as he was badly injured.
The corridor was otherwise deserted, and we could see broken bedroom doors blocked by debris as we rushed past. Suddenly, we spotted a security guard who guided us toward the emergency exit at the back of the hotel, and we took the stairs down. As we emerged outside, we saw there were ambulances already busy at work and we handed over the gentleman to one of the rescue workers. A car stopped to offer help, and we all gladly clambered in and requested to be dropped off at the airport. I don't know what small deed of kindness helped save our lives, but it is a hair- raising memory that will stay with me forever."
The writer is a freelance journalist based in Karachi. She also works at Hum television.
Next