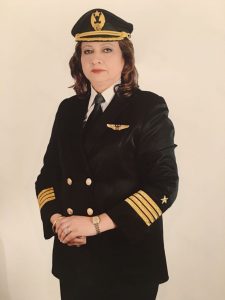 Last week a Pakistani woman reached a personal milestone. This week, on 8th March when International Women's Day was being observed ( I prefer this conservative word to celebrated) with the hashtag of #BeBoldForChange, I want to recall the story of this Pakistani woman who closed a loop.
She is Ayesha Rabia Naveed, Pakistan's first woman pilot to fly for the national airlines, #PIA, the first woman to captain a Fokker, first woman pilot to become a Captain, first to fly an all female crew flight, and now, finally she has given up the wings up and retired as Captain of the Airbus A310.
Why is her story important? Because it is a story of dreams, aspirations, hurdles, grit, determination, and success. Of frustrations, sleepless nights, of guilt trips when leaving children at home during long flights. Of working twice as hard to prove your worth, and still suffering sharp intakes of breath and incredulous glances on being seen in a uniform.
But let us rewind. Many people who have not experienced the times can't fathom why the 60's is referred to as a decade when the nation was infused with hope, and everyone who wanted to, could spread their wings. The society was much more inclusive and tolerant, and women were able to do things and go places they wanted to explore, personally as well as professionally.
Ayesha grew up in a family where her father, who was a doctor, took to flying as a hobby. So she frequented flying clubs and aviator circles, had an uncle who was already an airline pilot and her younger brother also started to learn flying at the same time as her.
Then she heard about Shukria Khanum, Pakistan's first woman aviator, and her familiarity with small planes turned into an interest in flying the big birds. This time the inspiration being not just her very encouraging father but Shukria Khanum as well.
However, Ayesha was not content with a Private Pilots' License. The more she flew, the more she developed a passion for it and subsequently went on to get her Commercial Pilot's Licence.  Her Instruments Rating followed. There were other women who had taken to the skies in those times, among them Shahnaz Leghari, Karachi's former Deputy Mayor and Senator Nasreen Jalil.
However, no one really went the distance the way Ayesha did. This was no recreational activity for her. She persevered, crossed many professional milestones and ratings, and when PIA advertised for pilots, applied, and was selected. However, back then, in 1980, PIA realized it had picked more pilots than the airline needed.  The new recruits were divided  into 4 batches. Three were inducted while the fourth was kept in abeyance.
Meanwhile another opportunity opened up. Women were being inducted as Air Traffic Controllers for the first time in Pakistan. With her aviation background, it made perfect sense for Ayesha to undergo  that training while waiting for induction in PIA. So she's he did so and served at Lahore Airport.
Then came the day she had been waiting for so patiently for. PIA finally announced the induction of its fourth batch. This was a milestone, not only for Ayesha but in Pakistan's aviation history. She got her P no (employment number) and started training with her batch mates.
Along with a few others who were taken in for training with the selected cadets, was another woman, Maleeha Sami. While Ayesha had been serving as an Air Traffic Controller for the CAA, Maleeha had been piloting their calibration aircraft.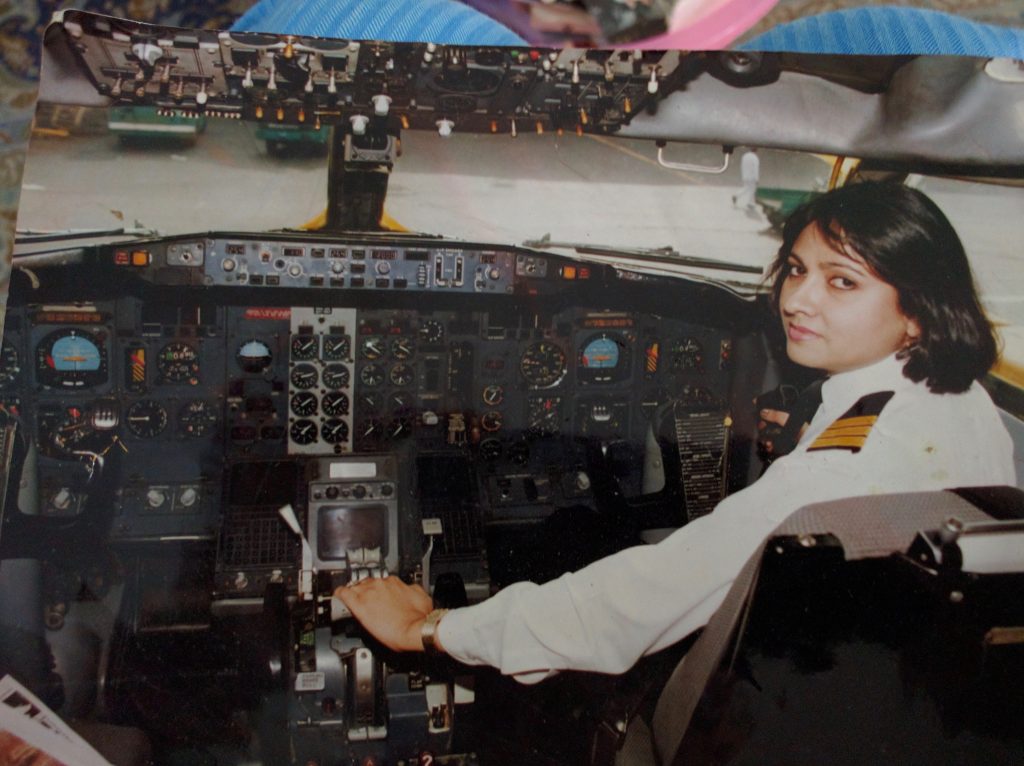 However, those were the draconian days of General Ziaul Haq's dictatorship. The general had opened up the field of Air Traffic Controlling for women but suddenly he decided that the time was not ripe for a woman to be in the cockpit. He had no objection to the women serving in the cabin of course. However, the thought of woman at the controls and in command was anathema to him.
He ordered the management to pull the two women out of  training. So Ayesha, who thought that her career was about to take off,  was forced to abort instead. And she become a Sales and Marketing employee for PIA instead. Quite a crash landing!
But God had other plans. There was another crash which removed the dictator and another woman who lived the motto of #BeBoldForChange took over the reins of Pakistan.
Benazir Bhutto symbolized hope and change. She ordered the re-induction of  women into the cadet pilot training. And the rest, as they say, was history. Ayesha went on to become PIA's first woman pilot, then the first woman captain, on Fokker F27.
Ayesha had forged a new path for women. Others  followed suit to swell the ranks of women commercial pilots and she recently operated PIA's first all female crew flight.
In the course of her carer, Ayesha has flown to all the international destinations covered by PIA. She has also represented Pakistan at Airline Pilot forums internationally and was elected to the professional body of pilots in Pakistan, PALPA. She captained the 737 and then  the Airbus A310 from which she has just retired.
Now after taking off her wings, she can look back at satisfaction at being a pioneer in a field that now has three retired and one serving female captain and 14 co-pilots in PIA, with others in Shaheen and Air Blue as well. Even PAF has has women in  cockpits now.
On a personal level, she can rejoice in having brought up a fine son and daughter, who herself is a mother now, while balancing a challenging career.
Pakistan owes a debt of gratitude to women like Ayesha who remained steadfast and determined in the pursuit of their dreams.
A freelance journalist, with an experience of print, electronic and web media. She writes, and trains media on climate change, gender and labour issues, as well as media ethics.
Next