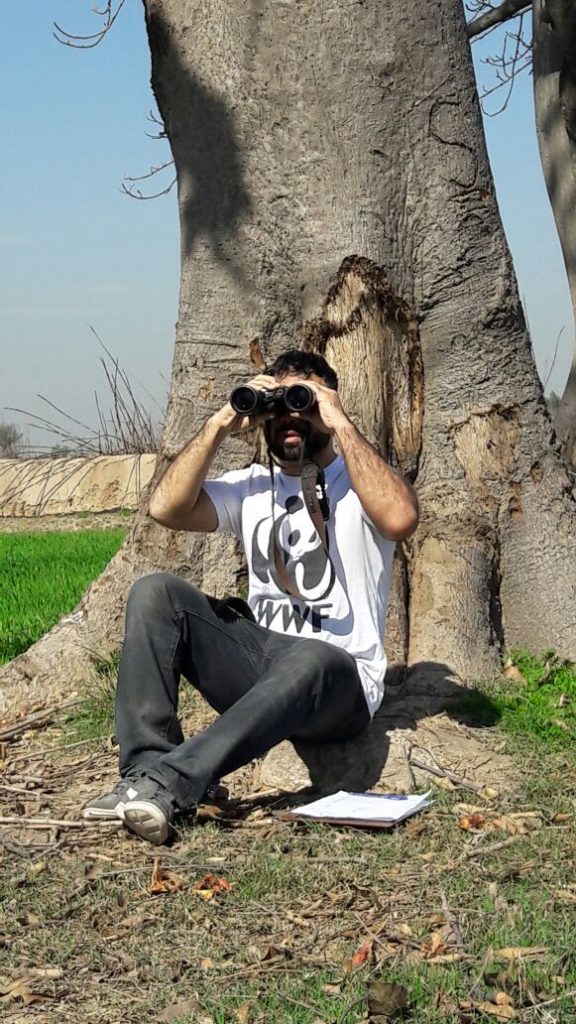 The projected public image of well-known personalities don't always tell the whole story. Consider the terms former US  army man and mixed martial arts (MMA), add your fair share of Hollywood imagery and you have your stereotypical image of Bashir Ahmad.
But the 'godfather' of MMA in Pakistan is anything but the type-caste martial arts athlete. While his fighting career has been well documented – Bashir has won several international championships – there is much more to him than meets the eye. In fact, he recently signed up as a Goodwill Ambassador for WWF-Pakistan coming full circle with a childhood love for wildlife.
Bashir was raised in the United States in an expat Pakistani family in which Pakistani culture was an integral part of his upbringing. There was always an emotional connection with Pakistan and frequent trips further cemented the bond. His earliest memory of the country is of his first trip at the age of six when he stayed with his extended family for a month or two. When his mother informed him that it was time to go back home, he ran under his nani's bed and cried his eyes out.
"When I am here I don't really miss the United States, I do think about my family and home for but not the country as such. However, when I am in the U.S or anywhere else I do miss Pakistan."
From an early stage he knew that he would be doing something for his home country, even though it was not clear how or what. Deep down he believed that destiny would find a way. As it turned out, MMA because the source of this journey.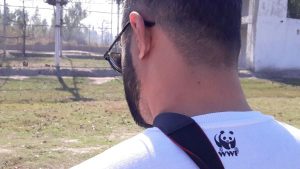 Bashir recall as that during his elementary school days, students were asked to come dressed up as what they wanted to become when they grew up. Bashir went geared up as a zoologist complete with his tranquilizer gun. His interest in environment and wildlife has been quite intrinsic as far as his earliest childhood memories go. So when he got the chance to represent the WWF it seemed to be a natural fit. Since then, he has been educating himself further on global wildlife and issues faced by the planet, be it our deteriorating natural resources or the impact of over-population.
So how did an aspiring  zoologist end up as a professional MMA fighter?
Till high school, Bashir  struggled with his grades. He graduated with a very low GPA, barely managing  to make it to college. At college he took an army recruitment class and, since the army interested him, Bashir decided to sign up for some five to six years, instead of looking back and wishing he had not passed on the opportunity. He even went  on to serve in Iraq when the war broke out. Joining the American forces turned out to be a very positive step. In his own words, "The military straightened me out." The boy with the low GPA was now at the top of his class and he maintained this even when he left the forces and returned  to complete his education. He got his bachelor's degree in political science from George Mason University and then went on to do his Masters in exercise sciences from California University.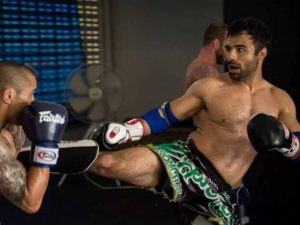 A great part of military training is about defending yourself in various situations and that is how MMA first entered the picture. Someone who always likes to go into the details of whatever he does, Bashir started reading up on the sport and started training as a hobby. This hobby soon turned into an obsession and two years into it he thought of competing to help improve his martial arts skills. The rest, as they say, is history.
Today Bashir is recognized as the pioneer of Mixed Martial Arts in Pakistan. "I ended up in Pakistan through MMA. My aim was to bring this sport to Pakistan and popularize it here. Martial arts is not just a sport but its a way of life that can help people physically, mentally and spiritually." He returned to Pakistan in 2007 and opened a gym called Synergy in the upscale area of Defence in Lahore. This is  more of a commercial venture but Bashir also opened a second gym, Shaheen, in the poorer quarters of  Chararpind.
Bashir's main focus is to have a positive impact on the youth and he believes that if he can help alter the destiny of even a few kids, he would deem that a success. "We all live for ourselves and our own families, but to help others is an accomplishment."
Bashir is is passionate about his home, culture and soil even while he recognizes the plethora of problems that are part of our reality. But he thinks that this mixed reality is what keeps many here, especially the ones who have the choice to leave."To know that there are problems,  and instead of doing something about it, to just leave… for me in my heart, feels like a big betrayal."
Athletes have a short careers and Bashir sees this as a stepping stone for a higher calling in life. For now, along with training in mixed martial arts he wants to inculcate an awareness about the importance of environment conservation and how each one of us can play a positive role. Pakistan is, after all,  one of the top three countries most affected by climate change at both the macro and micro level.
Bashir has proved to be an asset for the country. Here's hoping that he continues to inspire and be a source of much needed positive energy.
Bashir Ahmad takes his toddler to visit the WWF offices. Watch the video courtesy WWF below.
Fatima Arif is a marketing professional currently working in the development sector. Her interests include sustainable development, digital media, story telling and photography. She tweets as @FatimaArif
Next