'Paani Hai Zindagi' Photography Show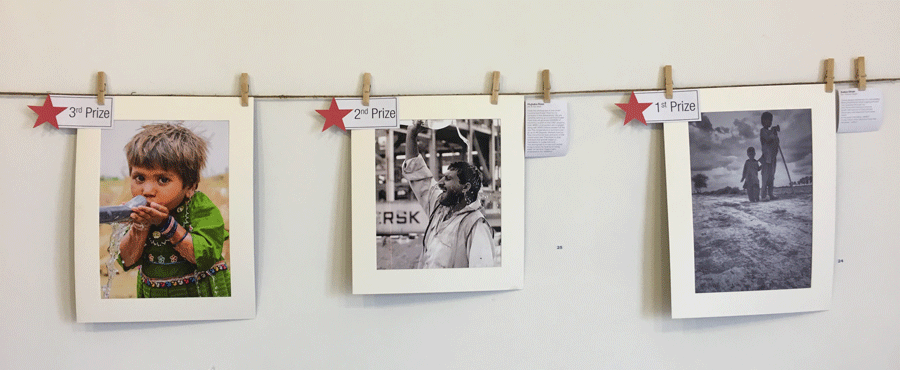 Suite 102 of the obscure Clifton Center hosts a small art gallery that aimed to shed light on a large environmental problem. Art Chowk's most recent exhibition 'Paani Hai Zindagi' tackled Pakistan's water crisis through a series of photo features by photographers from all over the country. The event itself was conceived in collaboration with Mr. Tofiq Pasha Mooraj, an environmentalist dedicated to achieving a more sustainable tomorrow.
The gallery walls, coated in fresh paint, were plastered with photos, each presenting a unique picture of a single tragedy. Some photographers chose to highlight the human relationship with water while others were able to convey the hardships faced due to a lack of this precious resource. In each case, the aim was to spread awareness about the severity of the issue and emphasize the dire need to find solutions. The exhibition displayed the various techniques employed by photographers. From objective to abstract photography, each conveyed an equally powerful message about the water crisis.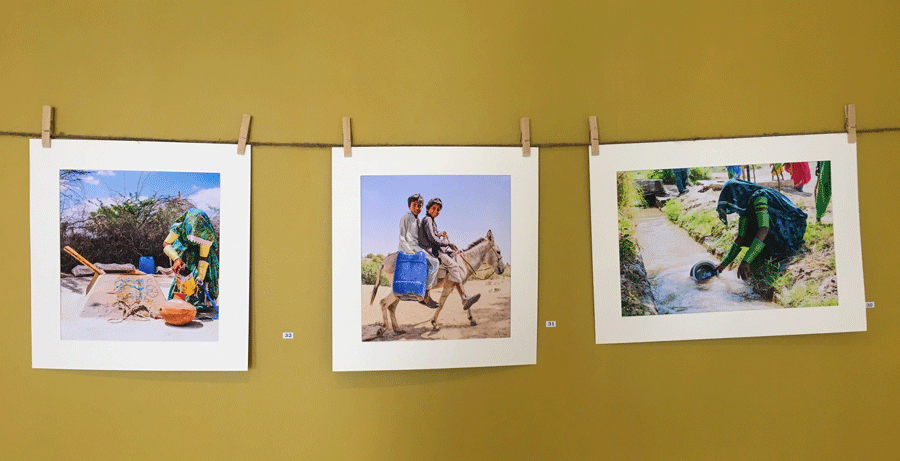 The exhibition starts off on a somber note with the first photo of the collection, by Nauman Abid, titled Dear Reality, taking  center stage. The picture depicts a flock of birds flying over a large body of water. Even more encapsulating of the exhibition's purpose than the photo, is the heart rendering caption that follows it. Abid writes, "The grief of losing you is too much for me to take. It is hard for me to part ways. Although I cannot do anything on my own to save you, I pray our relation lasts between us and with those who have yet to come." This, however, was not the only talking point of the collection. Thirsty Sindh by Zobia Shah, In the heat by Mujtaba Raza, and Young child taking water from hand pump by Emmanual Guddu Mansingh were awarded the top 3 positions by judges, respectively.
Today, in a country that thrives on its agro-based economy, climate change, a rapidly increasing population, lack of water storage facilities and the inability of the new government to take decisive action combine to create extreme water shortages that have deprived the local population of a basic necessity crucial for survival. "Paani Hai Zindagi" tackles this problem in a unique way, using a creative medium to highlight the  critical condition of our resources; it also urges every citizen to play his or her part in conserving water by avoiding over usage.
Next