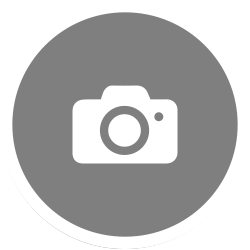 Magical, Mystical Misri Shah
The main entrance to the shrine.
Colorful flags, facade and minaret
A malang who lives on the grounds outside the mazar
Devotees paying their respects.
This woman prayed for a long time. She seemed very troubled.
This malang is a long term resident of the mazar. I saw him when I visited five years ago.
Color glass-work pictures inside the mausoleum
A garland maker in the compound of the shrine
Entrance to the grave site
A caretaker of the shrine.
Colourful flags on the boundary wall.
Peaceful interior of the shrine.
The dome of the mausoleum
A trip to the mazar is not complete without a glass of tea!
Previous
Next
There are two important Sufi Saints shrines in the elite Defence Housing Authority and Clifton areas of Karachi.  Sufi shrines are more often found in the more humble parts of a city as it is the suffering and down trodden who seek solace and succour from the mazars of these men known for their piety.  These two shrines predate the development of these areas and thus they are located there..
The more famous mazar of the revered Abdullah Shah Ghazi (720-773) is located in Clifton, near the sea.  The second one is not as well known.  It is called Misri Shah Shrine and it is the  resting place of  Syed Misri Shah Rizvi (1840 – 1905).  He was both a saint and an accomplished sufi poet who wrote in a number of languages, but the main body of his work is in Sindhi. In 2019, the Urs of the saint will take place on August 28 to 30.
The Mazar is located on Khayaban e Bukhari in DHA Phase 6.  The interior of the Mazar is very colorful with a lot of glass work. There is a mosque inside the mazar. Colorful flags add to the vibrance of the building. Then there are the usual little shops selling flowers and colorful chaddars for the pilgrims to adorn the grave of the saint.
Since there is now construction all around the Mazar, it has become hemmed in between houses and shops.  There is a small open area in front of the main entrance, that is the abode of the malangs, pigeons, goats, hens, pea-hens and cocks.  Then there are some basic tea and milk shops that create a mini village atmosphere.  Unfortunately, there is also a lot of rubble on the ground that makes for an ugly look.
DHA should make more effort to make the setting of this important shrine more pleasant.  It is owed to the saint and his devotees who visit from far and wide.
Click on the camera icon to see  the photo essay.  
The writer is an engineer by training and a social scientist by inclination.
Next