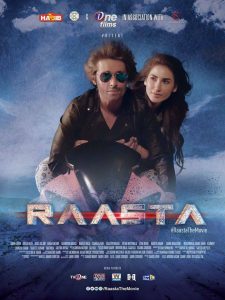 It was only a matter of time before self-styled Shahrukh Khan double and popular morning show host, Sahir Lodhi, made an entry into films. To give him credit, he apparently doesn't do anything by halves.  Raasta not only stars Lodhi in the lead but is also directed by him as well as co-written and co-produced by him.
The film boasts a stellar cast, good cinematography, a song by the inimitable Rahet Fateh Ali Khan and a racy item number by our small screen grown siren Mathira.  Unfortunately, the storyline smacks of an eighties Bollywood  film. Honest police officer, educated but unemployed younger brother, a failed political  structure, a corrupt and materialistic society… Any of this ring a bell?
Granted that the abuse of power by the upper echelons and their ability to manipulate politics remains a relevant theme. But Lodhi's un-nuanced narrative and his repetition of hackneyed, eighties-style dialogue as Sameer makes this film as predictable as they come.
The plot of Raasta revolves around two sets of brothers -Sameer (Sahir Lodhi) and Sultan (Aijaz Aslam), and Shahnawaz Rajput (Shamoon Abbasi) and Sherry (Naveed Raza). Sultan is the honest policeman married to Sana Fakhir, generally known as Bhabi. Sultan is constantly being transferred due to his honesty which does not suit his colleagues and bosses. Meanwhile, Sameer has completed his education and is looking for a job. Without sifarish, however, this proves impossible and his brother Sultan won't use his position to help him.
Eleven transfers later, the family finally settles in Karachi where he is pitted against the ruthless underworld don Shahnawaz and his spoilt younger brother, Sherry. In the bid to cast Lodhi as the angry action hero, the film often forgoes logic and plain common sense on the part of its protagonist. After an inordinately long eight years of being unemployed, he finally takes up menial jobs despite his education. Really?
Anyway, the usual honest duo versus the evil duo action sequences and histrionics follow which culminates in Lodhi's character almost getting killed. During his recovery, Sameer has an epiphany of the misguided kind and decides to become an outlaw himself. He goes on to become the greatest gangster of Karachi while his brother, Sultan, vows to bring him down. Model Abeer Rizvi also makes her film debut as the mandatory love interest.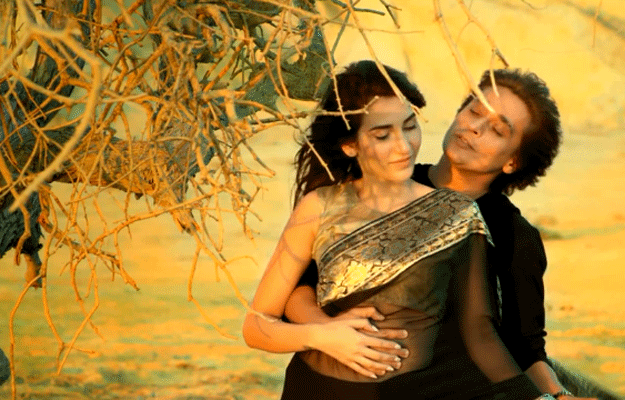 Sadly, however, any  chemistry between the actors which could have lifted the film was completely lacking. Where Aijaz Aslam and Sana Fakhir turning seasoned performances as Sultan and Bhabi respectively, the rest of the actors failed to establish a believable on-screen presence – even veterans like Shamoon Abbasi and Naveed Raza fail to impress.
One silver lining is the film's musical score. The picturisation of the Rahet Fateh Ali number, Dil Fakheer, with its panoramic rocky, desert vistas and aesthetically draped saris might actually have been quite pleasing. But wait, haven't we seen almost this exact footage before with Shahrukh Khan and Kajol?
Shot in Karachi and showcasing the seamier side of the city, the movie is well filmed but ultimately these minor compensations can't redeem this one.
Next