The Life and Times of Rao Anwar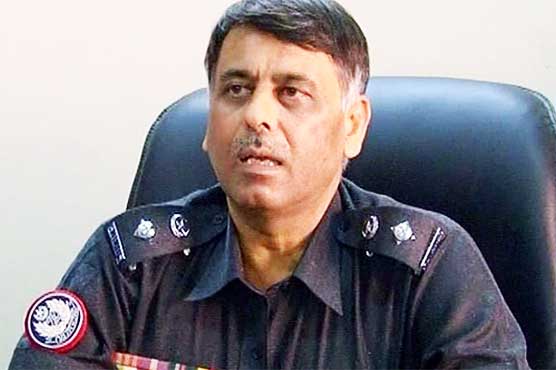 So called "encounter specialist" Rao Anwar has had an interesting career. Appointments at police stations with huge financial benefits and involvement in the killing of unwanted elements are two of the distinct patterns that emerge. Recently he was removed from the post of Senior Superintendent Police in Malir after the public outcry following the killing of Naqeebullah Mehsud in an alleged encounter. Naqeebullah was a familiar face on Facebook, and his murder and allegation of links with terrorists caused countrywide outrage.
The Supreme Court of Pakistan has taken suo motto notice of this incident and Rao is under inquiry – his hearing is due on the coming Friday. However, there still is scepticism over the outcome of an inquiry conducted by his own department, although the head of the inquiry team, Sanaullah Abbasi, has assured the public that justice will be served. 
 In the early days of his career, Rao was appointed as station house officer (SHO) at Jackson Market Keamari. The area was known to be a hotbed of criminal activities, ranging from trade in stolen oil to kidnapping for ransom. Rao Anwar came into the limelight after a successful raid and subsequent release of a kidnap victim.  All the kidnappers were killed on the spot.
Later he was appointed SHO at the Airport Police station where he had to keep an eye on khepias, petty carriers involved in the smuggling of goods and narcotics. But his real fame came with his role in the anti-MQM operation during the nineties. In fact, he is one of the very few police officers who have survived the subsequent killing of police officials who were known for their role that operation.
It was during Rao's postings at the airport police station in August 1995, that the MQM activist from Baldia Town Farooq Patni alias Farooq Dada, was killed along with three others in the vicinity of the airport. It was alleged that they had already been nabbed by the police but were killed in a staged encounter by Rao on the behest of the then interior minister Naseerullah Babar. Farooq Patni's name was on the most wanted list. He was accused of involvement in attacks on the police, including an attack in Baldia Town in which Captain Amir and a couple of policemen had been killed.
A few months after this, another MQM activist, accused of attacking the KDA office, Faheem Farooqi alias Faheem Commando was also killed along with three others in another staged encounter in Nazimabad. Police official said that he had been brought there to reveal a hideout and recover a cache of weapons. But armed persons opened fire on the police and the handcuffed Faheem and his companions, including his younger brother Mufeez Farooqi, were killed. The family maintained that Mufeez, a former policeman, had been arrested from Islamabad, brought to Karachi and killed in the staged encounter. Mufeez had not been accused of any criminal activity. 
When the political scenario changed and the targeting of police officials began, Rao Anwar managed to get himself transferred to Balochistan. He returned to Karachi in the Musharraf era and re-emerged in his pursuit of a new set of antagonists: sectarian and jihadi militants. He has been threatened on several occasions by the spokesmen of various factions of Tehrik-e-Taliban Pakistan (TTP) and been named as their next target after slain CTD officers Chaudhry Aslam and Inspecter Shafeeq Tanoli .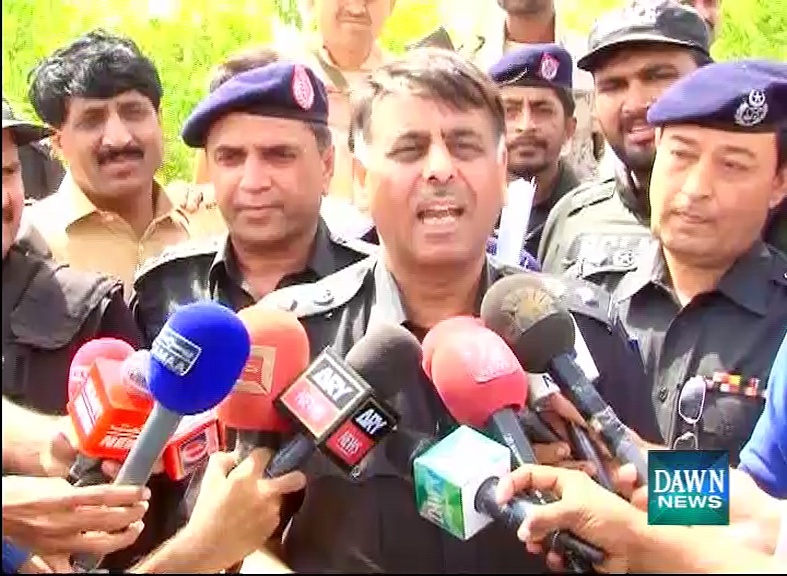 Rao Anwar's  press conference in May last year, in which he accused the MQM  of having links with RAW, caused a furor and he was removed from the post of SSP Malir.  He was later reinstated however after certain groups lobbied in his favour. 
 Interestingly, his activities are not restrained to the territories under his jurisdiction. Police parties allegedly use his name to make arrests across the city. Most raids are conducted by plain clothes officers and the whereabouts of those picked up remains a mystery. Families of the detainees have accused police officials of demanding huge amounts for money for having their loved ones released, or else they are killed in encounters. 
His involvement in  extra judicial killings aside, Rao Anwar is also alleged to be instrumental in the multi-billion rupee business of land grabbing in the garb of development projects. It is said the reason he has the favour of both the ruling Pakistan Peoples' Party  and the big names involved in development projects namely Bahria Town and DHA city. It is alleged that he is well known for his use of brute force in evacuating residents of the goths and informal settlements as well as implicating dissenting elements in false charges and even killing a few.
On May 15 2017, the Goth Bachao Action Committee had staged a protest against Rao Anwar and influential elements within the provincial government for opening fire on the inhabitants of "Allah Rakha goth" in the vicinity of Malir. They accused Rao of taking millions in bribes and forcing the locals to evacuate the goth.  
On 23rd  May last year, the Sindh High Court again sought a reply from Rao for yet another staged encounter. Gul Faraz Khan, the petitioner, and father of the deceased, had told the court that he has been fighting a legal battle against the occupation of his single acre of land in district Malir. He further stated that on his refusal to withdraw the case, his two sons were picked up by the police and one of them, Saeedullah, had been killed in a staged encounter, The police then demanded Rs 200,000 as a bribe for the release of his other son, Zafran. The aggrieved father had pointed fingers at Rao Anwar for the extrajudicial killing of his son and pleaded the court to take action against him.
In an television interview, Rao has denied all these allegations and said, "The courts are free, if I have done anything wrong, I will be held to account." 
Ali Arqam main domain is Karachi: Its politics, security and law and order
Next