The guitar strumming picks up pace complemented by the rhythmic slap and thud of the tabla, and the chanting of happy voices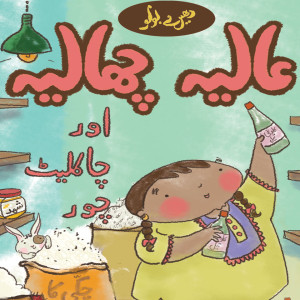 fills the room as the children clap and sway in unison to the music. The performers act out the words of the song with exaggerated gestures and funny noises and urge the children to do the same. Sheer joy, and fun and energy reverberates across the room, even spilling outside to enliven the silent corridors. And with Dheeray Bolo's brand of fun, comes a whole load of learning as well.
Started by a group of young Islamabad-based teachers and musicians, Dheeray Bolo is a unique storytelling project which aims to promote Urdu learning, making it fun and approachable and attractive to children who may be struggling with the language. "Our aim is to rework the Urdu curriculum with this programme which targets ages 2 to 12, " says Rohail who can be seen belting out songs and is now in charge of the project's marketing. With English being the medium of instruction in most schools and inundated by excellent teaching materials, fiction and music for children in the English language, many children are losing touch with our native tongue and compromising an intergral part of our identity. Along with their books, Dheeray Bolo releases songs to accompany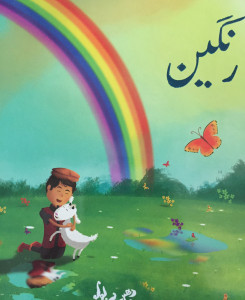 their books as well and are currently in Karachi to regale schools here with their unique brand of learning through music.
"We are not an NGO, we do not have any funding because we didn't want to be associated with any group," says Creative Director Nadine. Instead, this group of friends forged ahead, armed with a common pool of creative ideas, enthusiasm and their own savings. They write and compose their songs, and come up with stories for books like Aliya Chaliya, about a little girl who can talk to animals and loves to hang out at her grandfather's grocery store. Colourful and fun, the books easily engage children,teaching colours, opposites or just telling stories."We would like to make the books cheaper and can do that if we increase our print volume. I wish we had a TV show , then our music would be free and available to all," says Nadine.
"The response in Karachi has been tremendous," says Rohail. "We have been touring schools and also done some outreach programmes for schools form lower income areas. Those are the children who we really need to target."  Rohail is a professional musician who has toured with his band  "But the kick we get out of performing for these children is just the best."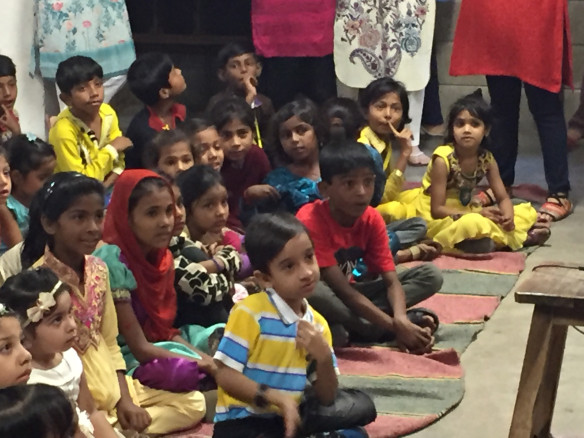 As the session picks up pace, the children get louder and the excitement grows. The little concert winds up with a rousing rendition of Dil Dil Pakistan, in which the team lets the audience take the lead. Someone whips out a Pakistani flag and as the children's voices swell it makes for an emotion-laden finale. Rohail takes the opportunity to talk to the children about our flag and what the white strip in it symbolises. With the children's rapt attention focused on him, his words must sink in. The message of harmony and love is simple, but one which needs to be reiterated constantly in the present day.
Zahra Chughtai has worked and written for Pakistan's leading publications including Newsline, the Herald and Dawn. She continues to write freelance.
Next