"I didn't plan or imagine any of this." – Saba Imtiaz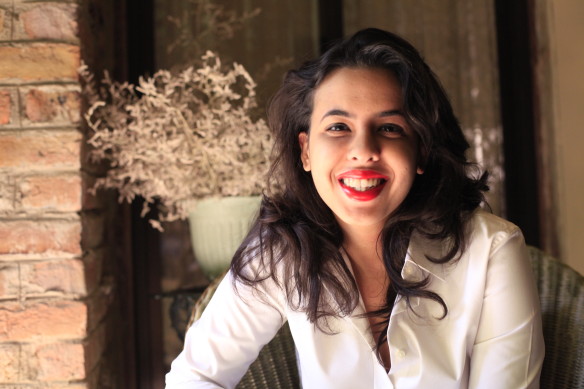 Karachi-based journalist Saba Imtiaz wrote her debut novel Karachi, You're Killing Me! in 2014. Published by Random House in India, the novel billed as a crime-comedy, centres around a young female journalist, much like the author,  navigating professional and personal life  in the big, bad city. 
The novel caught the attention of Bollywood and the story has been adapted into the film Noor. Starring Sonali Sinha in the lead, events now unfold in Mumbai instead of Karachi. The film is due for release on 21st April. Newsline caught up with Saba Imtiaz a few days earlier. 
Have you seen the film yet? How did you feel about it, in the beginning when you found out, vs. now?
I haven't seen the film as yet, so you can probably ask me about that in a couple of weeks!
What do you think about the casting? Would you have done it differently?
I think the actors they've cast look really good in their roles from whatever I've seen so far of the film – the trailers, et al.
Did they discuss the story with you before they filmed?
No, I wasn't involved with the adaptation.
Did you ever think that your book would become a film? And that too, in India?
I didn't really think about any reaction to the book – let alone the idea of it becoming a film in India! I didn't think about who the reader would be and what they'd relate to and so on. It's very surreal that this is happening.
Do you feel that the protagonist has embodied Ayesha from Karachi, You're Killing Me?
The film isn't a word to word adaptation, so I don't expect it to embody the character of the book entirely.
Do you think this venture has or will open up new avenues for your work? 
I don't know. I didn't plan or expect or imagine any of this – the last few years of my career have been entirely unplanned, and so I'm curious to see what happens. My work still revolves around pitches, edits and deadlines, so nothing has changed there.
Has this experience made you think about writing for the silver screen?
I've worked on film projects before, as well as on television scripts. Ultimately, I'd like to work on a film again.
Which parts of the book do you really hope they kept in the film and which bits (if any) are you dreading being in there?
The cat's already in the film, so I really don't have anything beyond that! I'd love to see their version of the field reporting stories.
And lastly, this borrowing of culture from across the border has been an almost compulsive practice for both countries. Have you faced any negativity for your book being adapted for a Bollywood production?
It's not really a "borrowing of culture" — it's an adaptation, and books are adapted all over the world. The only times I ever hear any negativity are in questions for interviews, since like with the book, no one ever criticizes you to your face.
Next