No Honour for Women: The Qandeel Baloch Murder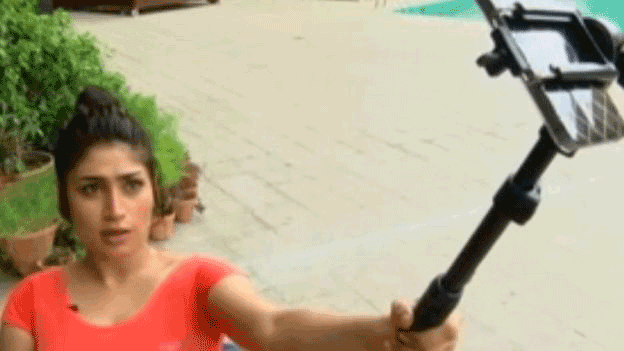 'Honour killings' in Pakistan hardly bring any dishonour to the perpetrators, one major reason being social acceptance for this heinous act in most remote parts of the country. Qandeel Baloch was just another victim of  this mindset.
A flagrant misuse of culture and religion in the country is contributing to the rising incidence of killing women in the name of honour. It doesn't matter whether she is a celebrity like Qandeel, whether  she speaks of women's empowerment or attempts to break the glass ceiling, she will pay the price. A price that is no less than her life.
What Qandeel did was follow her own rules. Those who didn't like it could have looked away but no one has the right to vilify a woman who doesn't conform. Qandeel's stance on many issues can be debated. Her 'risqué videos may not have been to everyone's tastes. While some saw it as an act of self-empowerment others viewed it through the lens of objectification. Regardless, condemning  someone to death for their personal actions cannot be justified.
Soon after her killing, a hashtag titled #QandeelBaloch started trending worldwide on Twitter. There were mixed reactions to the brutal killing :
One Twitter user said: "Can any journalist post a video interview in which Qandeel's father and mother are shown her videos and can we see their reactions?"
Another user summed it up well: "The top comment on her each post (sic) used to be "Marr kyu nai jati?" no one was bothered.. & now everyone seems to care? #QandeelBaloch".
Someone else commented: "Some think #qandeelbaloch is a symbol of moral and social decay and some r holding her up as a symbol of empowerment. You're all idiots."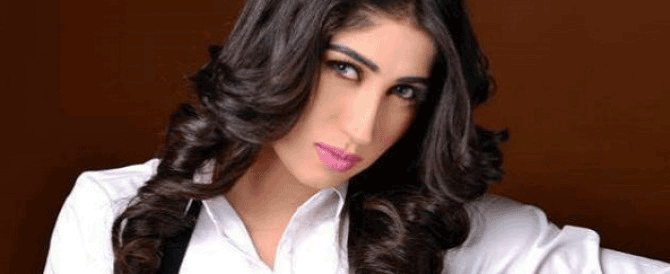 Even politicians jumped into the fray. MNA Nafeesa Shah tweeted: "A social media star who exposed social hypocrisy is murdered by a family vigilante created by a skewed law. Condemnable. #QandeelBaloch #RIP".
Another Twitterati (@AhmedDamn) commented on his wall: "She was a disgrace as a Pakistani and as a Muslim, never liked her." However, during the World Cup 2015, when Qandeel had taken the internet by storm with her strip dance promise, the same person had tweeted his desire to watch Qandeel's strip dance in a tweet posted a year ago.
When it comes to legal action against such crimes, let us recall that there was no law to deal with honour killings until some years ago. It was only in 2004 that  the Criminal Law (Amendment) Act, was inserted into the Pakistan Penal Code to recognize the specific offence of "honour killing".
Section 311 of the Pakistan Penal Code, as amended by the Criminal Law (Amendment) Act, 2004, authorises the courts to punish an offender against whom the right of qisas (retaliation) has been waived or compounded with, on the basis of fisadfil-arz (aggravating circumstances).
Then in 2015, the Senate  passed the Anti-Honour Killings Bill 2014 (Criminal Law Amendment), seeking to amend the Pakistan Penal Code, 1860, and the Code of Criminal Procedure, 1898, to address loopholes and lacunae in the existing laws.
But despite these measures, the implementation of the law has been the real challenge. With the implicit consent of society, the murderers are given protection and impunity from within the community, which extends to the police, courts and other implementing agents and agencies. Not surprisingly then, there has been no reduction in the perpetration of this crime.
Unfortunately, even Sharmeen Obaid-Chinoy's Oscar-winning documentary,  A Girl in the River: The Price of Forgiveness, could not jolt our governing classes into action.  They heaped praise on the Oscar-winning film-maker for bringing this important issue to light but this verbal praise was never followed up by any concrete steps to tackle the menace.
If it is becoming the societal  norm to ruthlessly punish females for living  life on their own terms, then the government must check this trend by doling out strong retribution to the perpetrators. In March this year, a sessions' court in Lahore had awarded the death sentence to two brothers for killing their sister and her husband for 'honour' six years ago. But overall,  conviction rate in such crimes has been abysmally low due to lacunaes in the law.
According to the Human rights Commission of Pakistan (HRCP), 1276 incidents of honour killings were reported in the country between February 2014 and February 2016 but an FIR was filed in only 400 cases. HRCP maintains that the numbers are  even higher as most of the cases go unreported mainly due to cultural taboos and poor police and judicial systems.
As per figures of the Aurat Foundation, an NGO working on the advocacy of women rights, 432 women were reportedly killed in the name of honour in Pakistan in 2012, 705 in 2011, 557 in 2010, 604 in 2009 and 475 women were killed in 2008.
Technology has  empowered the average person to tell his or her story like never before. Qandeel was one such who grasped the opportunity with both hands and  took the internet by storm with her phone-shot videos. There may be many more Qandeels who will push the boundaries of 'acceptable behavior' as defined by society. No one can silence them all. It's high time the government took a  pro-active approach in tackling this menace 'as a matter of honour'.
The writer tweets @Azharkh4
Next