Developing an Urban Forest in the heart of Karachi? Attractive as this idea may seem to most, KMC isn't impressed and has abruptly cancelled the project which was underway in a Karachi park.
The heatwave that hit Karachi some years ago became the catalyst for Shahzad Qureshi to start looking for solutions to the climate change looming over us. He was drawn to a TED talk by Indian engineer Shubhendu Sharma who uses the Miyawaki method to grow very dense forests in the middle of big cities.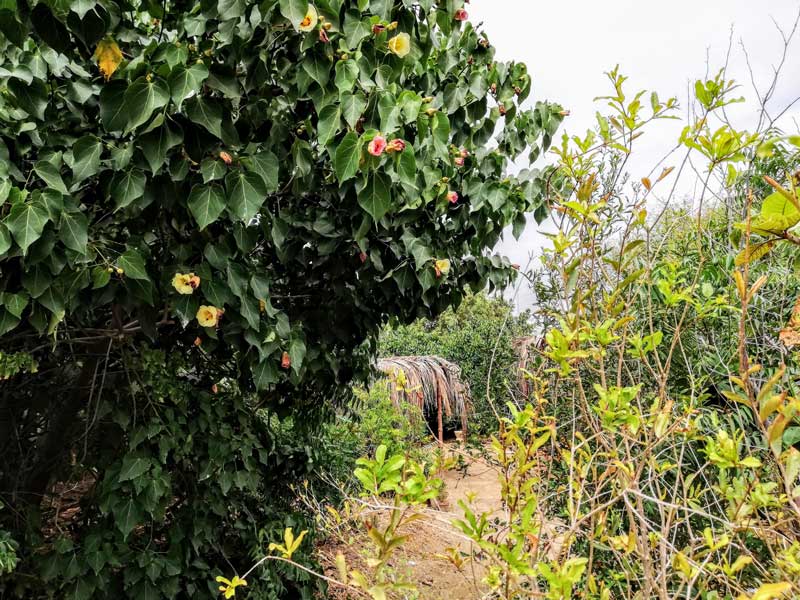 Inspired, Shahzad contacted Sharma who guided him to the Japanese botanist Akira Miyawaki himself and led to Shahzad bringing the Urban Forest concept to Karachi. A self-financed pilot project was set up  and slowly the word began to spread.
The idea is that one can plant an urban forest anywhere. "We have planted a forest in a residence, a school, outside a masjid where the water from ablution is used," says Shahzad. But perhaps the most exciting project that Urban Forest undertook was the adoption of a park in Clifton where their pilot project was set up. This three-acre park had previously been lying deserted and was being used as a place to occasionally  dump garbage by KMC. A comprehensive plan was prepared, which not only includes foresting the park but making a wetland area, fruit orchard, butterfly park and much more. The plan was approved and the park was adopted by Urban Forest. Till date, some 6000 trees have been planted in the park, a sewerage filtration plant has been set up and the filtered water is being stored in a pond. Plans are afoot to collect organic waste from the surrounding neighbourhood and turn it into compost. Meanwhile, the original patch of forest planted in the pilot stage is hosting an eco-system of birds and insects that have previously not been seen in the vicinity.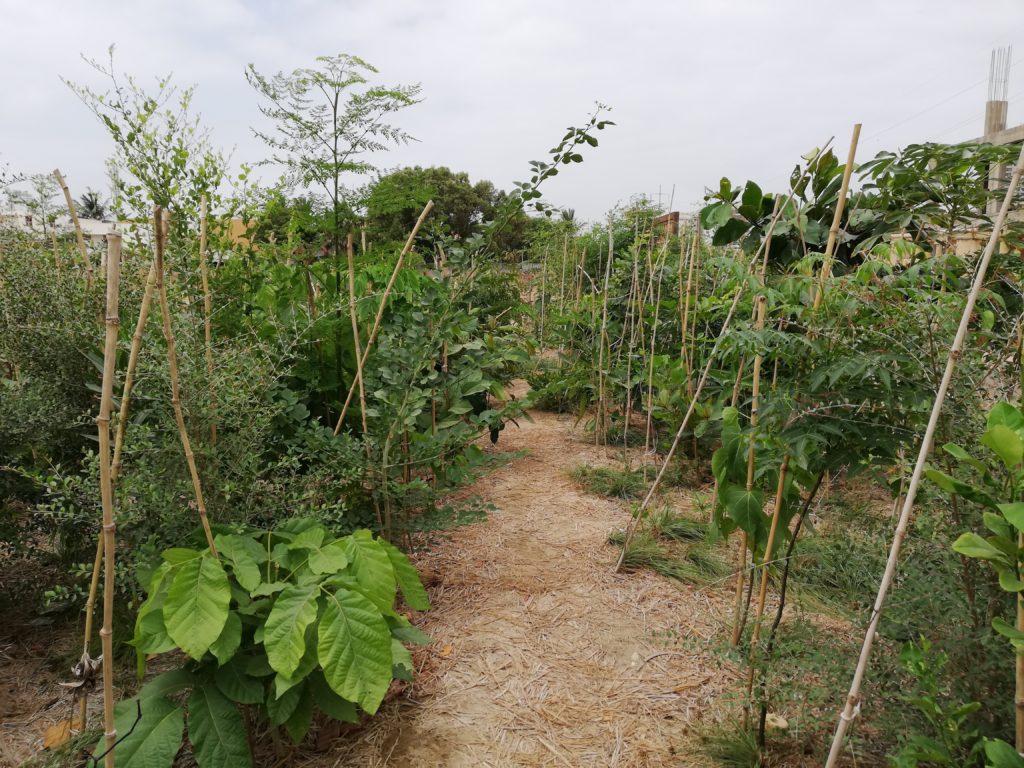 However, Shahzad and his team were abruptly locked out of the park on October 18th. The Director General Parks and Horticulture, KMC has decided that the park is not being developed as promised, too much time has lapsed and there is nothing to show for it. But instead of questioning  Shahzad or his team or trying to understand what is happening here he has barred access to the park and refuses to engage with the team. Meanwhile, who is looking after the 6ooo trees inside the park, most of which are saplings or very young trees? Are they being watered? Will they be left to wither away? No one seems to know.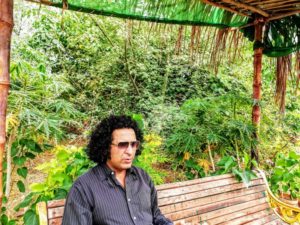 It is true that at first glance the massive park space does not resemble a forest of any kind. The actual forested area is tiny and there are patches of land which have been planted with as yet fledgling forests. But one has to understand what is happening here. This is a unique project. It is easy to develop a park with grass, a few flowering bushes, benches and a paved track. This can be achieved in a few months but has no environmental benefit.
The concept of the Urban Forest is to create a very dense patch of forest which will begin to host its own eco-system, balancing the environment around it. Only native species are planted, no pesticides or fertilizers are used and watering is also required only for the first three years. But forests take time to grow, even using the very fast Miyawaki method. The park was formally adopted and work begun in earnest only in February this year. Then this is a very large area and requires 50, 000 trees to forest it. Corporates and other sponsors have been involved in tree planting here but to cover the entire park will take time and money.
However, KMC officials, who have obviously failed to understand what is happening at the park, have shut down this groundbreaking and much-needed initiative. Despite repeated efforts, the DG Parks has refused to meet with Shahzad Qureshi and his team. However, Shahzad is still hoping that better sense prevails and friends of the Urban Forest are all hoping for a happy resolution to the matter. Otherwise the trees and this denuded city of Karachi will judge these officials accordingly.
A few days after the filing of this story, the park was re-opened to the Urban Forest initiative and the team plans to hold regular events to engage with the general public and develop a collective sense of ownership.
Zahra Chughtai has worked and written for Pakistan's leading publications including Newsline, the Herald and Dawn. She continues to write freelance.
Next