Unsightly Political Hoardings
The other day while travelling on the Indus highway, I passed by several towns and several scattered villages located on both shoulders of the road. We drove through some of these villages, using these detours  to avoid the towns. On the way, I was astonished to see huge penaflex banners and hoardings crammed with photographs of local politicians.
These banners welcomed us at almost all intersections of the settlements, irrespective of their size and type. They were fixed at the crossings, junctions and entrances of the towns. In fact, some were blocking the view, causing hurdles in driving. While the smaller ones were  affixed on  signposts and various signboards, some posters were splayed across  historic old buildings, effectively defacing them. And if this was not enough,  these manifestation of self-projection were displayed on the gates and direction boards of schools and hospitals as well. In short, nothing was spared and the sanctity of no institution upheld.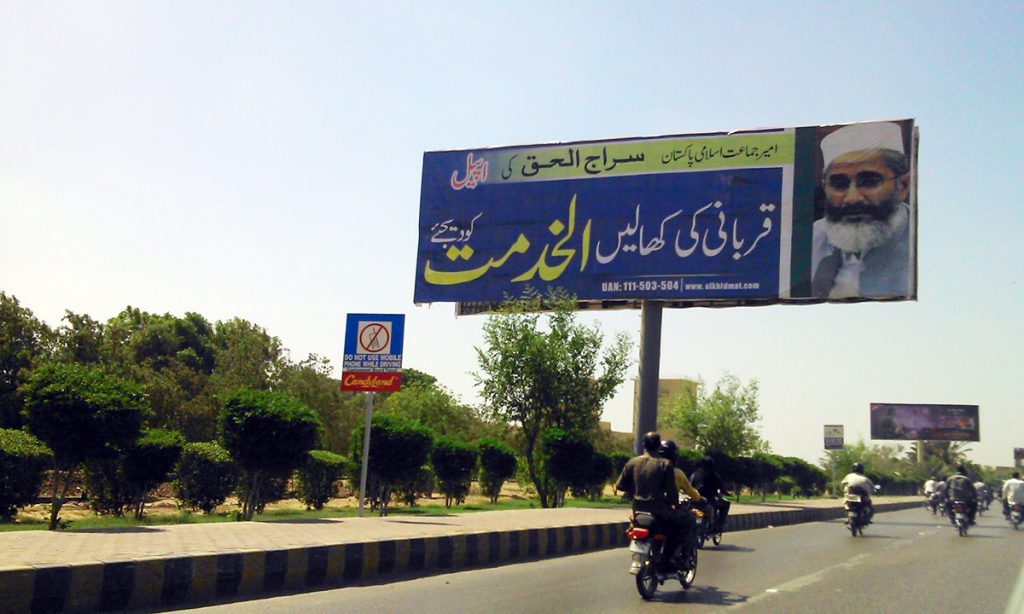 These offensive banners and posters were obviously the result of the mastery over various computer graphics software and they depicted local politicians gazing admiringly at the photos of their senior leaders. This obsequious show  is to assure senior party leaders of their loyalty, which suggests that they are part of some cult rather than a democratic party.
This trend is born of an atmosphere in which workers are under  pressure to prove their loyalty not with the ideology of the party, but with an individual. Now, this syndrome has also infiltrated the print media and one may find many sycophantic messages in the advertisement sections of local newspapers. The already shaky democratic structure of our political parties seems to be under further threat and, if such trends are not checked,  monolithic personality cults will become the new norm.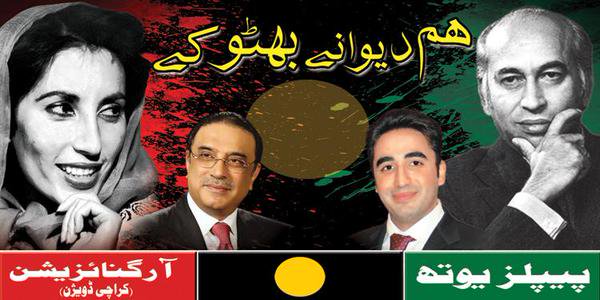 The recent elections of leaders for union councils, town committees, municipal, and district council for certain positions and seats have suddenly seen a boom in the number of such posters and hoardings. The Election Commission of Pakistan should make necessary reforms regarding posters and it is high time that the town committees issued some regulations regarding hoardings and installations. In fact, courts should take notice of this unpleasant trend and rid our streets of this ugly mess and clutter.
Next