Top Five: Crème de la Ice Cream
It stands to reason that a place with a climate like Karachi's is going to produce excellent ice cream. In the food arena we excel (both in the making and in the eating) and it was difficult to decide who should make this delectable list. I would like to mention that our ice-lollies are also some of the best in the world and the perennial favourite "Jet Sport" is at once refreshing and diabetes inducing. Yum!f
But since this is an ice cream list…. Here are five of the tastiest ice cream options in Karachi.
1. Aylanto/Fuchsia's Gelato:
A little birdie told me that the good folks at Aylanto just may be returning to their gelato-making days. Those with long memories will remember that they were some of the first restaurateurs to make seriously high-quality ice cream and sorbets. At Fuchsia, they have been making waves (or ripples!) with their deliciously unusual "Japanese green tea" and "Thai tea" flavours. At Aylanto, their sister concern, their "cinnamon" packs a punch of flavour. Though these do accompany desserts, you can ask for the ice cream separately as well. With imported ingredients, a luxuriously decadent texture and just Rs 75 a scoop, this is the summer's must-have.
2. Mawa Matka Kulfi:
With one of the cutest packaging ideas in a long time, these dinky, palm-sized plastic madkas hold some of the richest kulfi you can find. Different from the traditional milky-white, pista (pistachio) variety, Mawa matka is an almond-loaded, creamy kulfi that is so rich that one little serving is usually enough. Plus the little collectible pots are an excellent size and I just love free Tupperware!
3. The Hot Spot:
Originally a success story in Islamabad, The Hot Spot is the ultimate teen hangout in Karachi. However, with the fabulous bookshop The Last Word located in the basement and a veritable explosion of flavours from which to choose, this place is distinctly adult friendly too. My personal favourite is the "Colombian Mocha," but the "Butter Pecan" with its strange saltiness is a big crowd pleaser too. It's a great place to enjoy the kitsch and calories!
4. Peshawari Ice Cream:
Located at the back end of the Phase 4 market (opposite but a little past the Shell pump on Bahria) is one of Karachi's best ice-cream places. An ice cream that is truly icy, whether you choose from their plain Peshawari, the classic crunch or the ever-popular pista, or even if you go for their seasonal favourites, like mango or chikoo, it is a winner every time. My favourite part of the list that they recite is when they offer you "strawberry, raspberry or cut-berry." For the uninitiated, the last item is a chocolate-flavoured indulgence made from Cadbury's chocolate. Priceless!
5. Häagen-Dazs: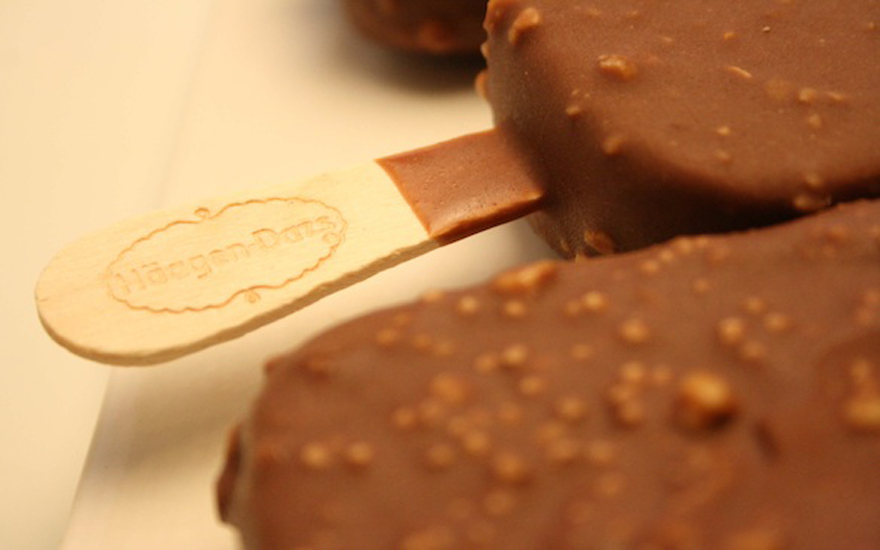 Häagen-Dazs, an entirely cooked-up word that was reportedly designed to sound old-world and Scandinavian, and therefore exotic, to the American market was started by an entrepreneur in the early 1960s who had grown up selling "fruit ice and ice cream pops from a horse-drawn wagon" in the Bronx four decades earlier. The reason I include this ice cream is that it is the highest density, highest butterfat content ice cream, using "no stabilisers or emulsifiers other than egg yolk." It is luxury ice cream. Just hold a box of any generic ice cream in one hand and a box of Häagen-Dazs in the other and feel the difference in weight to see what I mean. This premium dessert is available as individually wrapped bars and in large tubs, but the small cup sizes are economical: they are rather convenient to store and help you control your calorie intake that would otherwise shoot off the charts!
Next