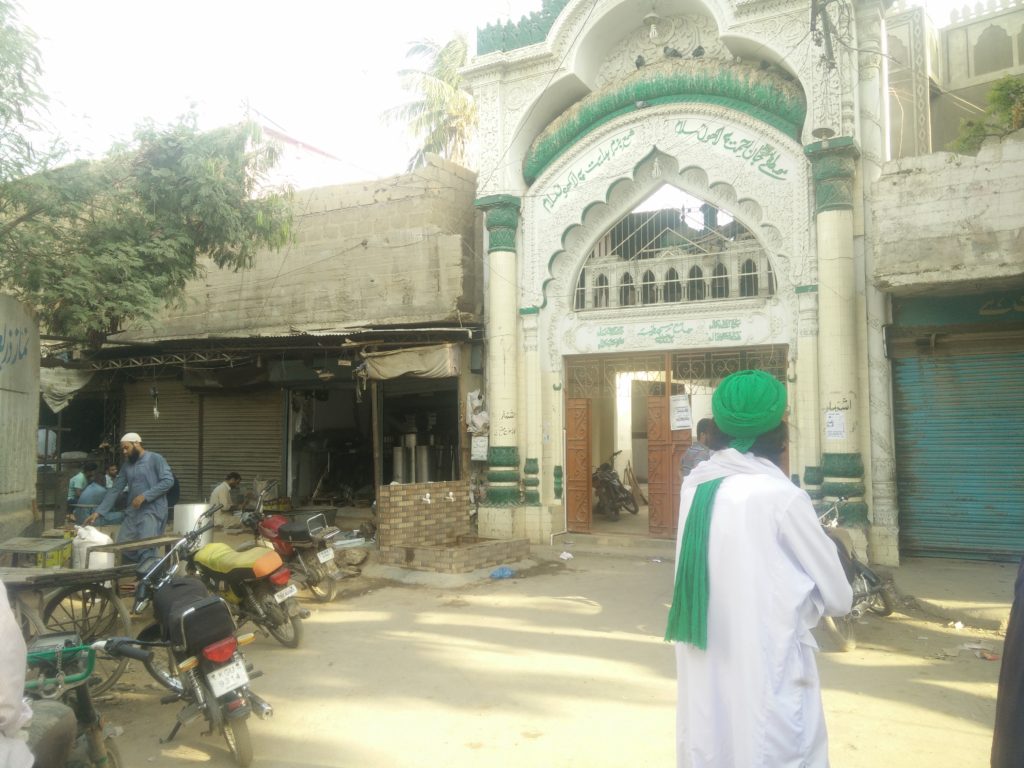 For a thousand years, people of the Indian subcontinent have commemorated Muharram with processions and elaborate rituals. Not only Muslims, but Hindus, Sikhs and Christians also pay tribute to Imam Hussain by re-enacting and recalling the tragedy of Karbala to mourn the martyrs.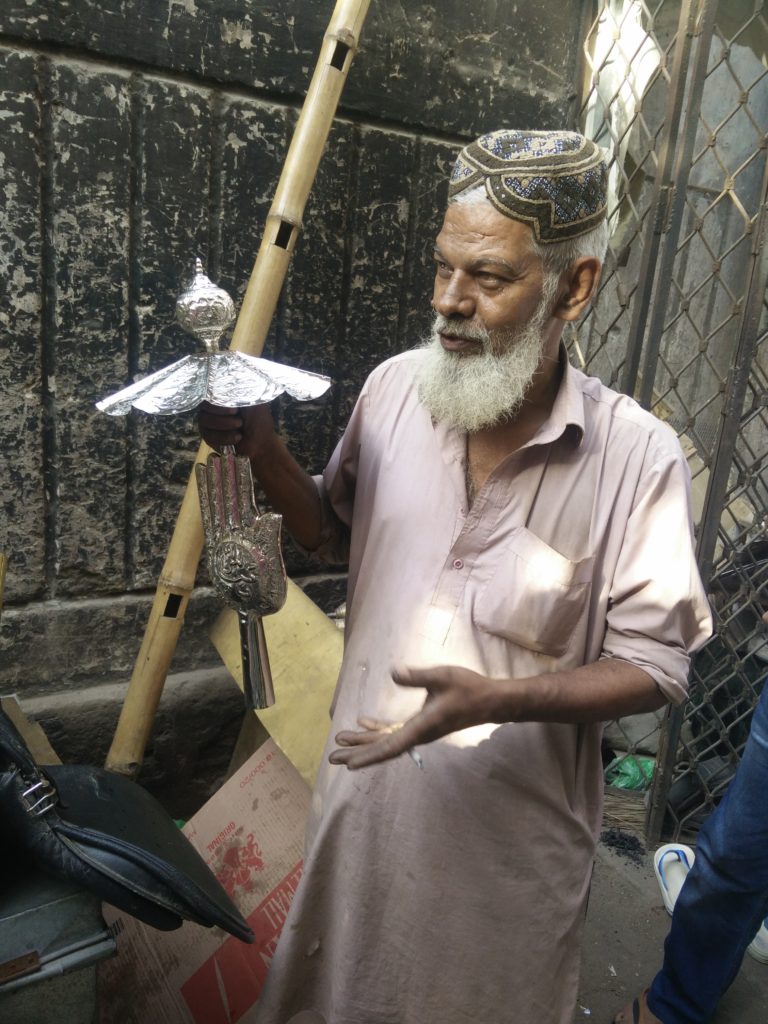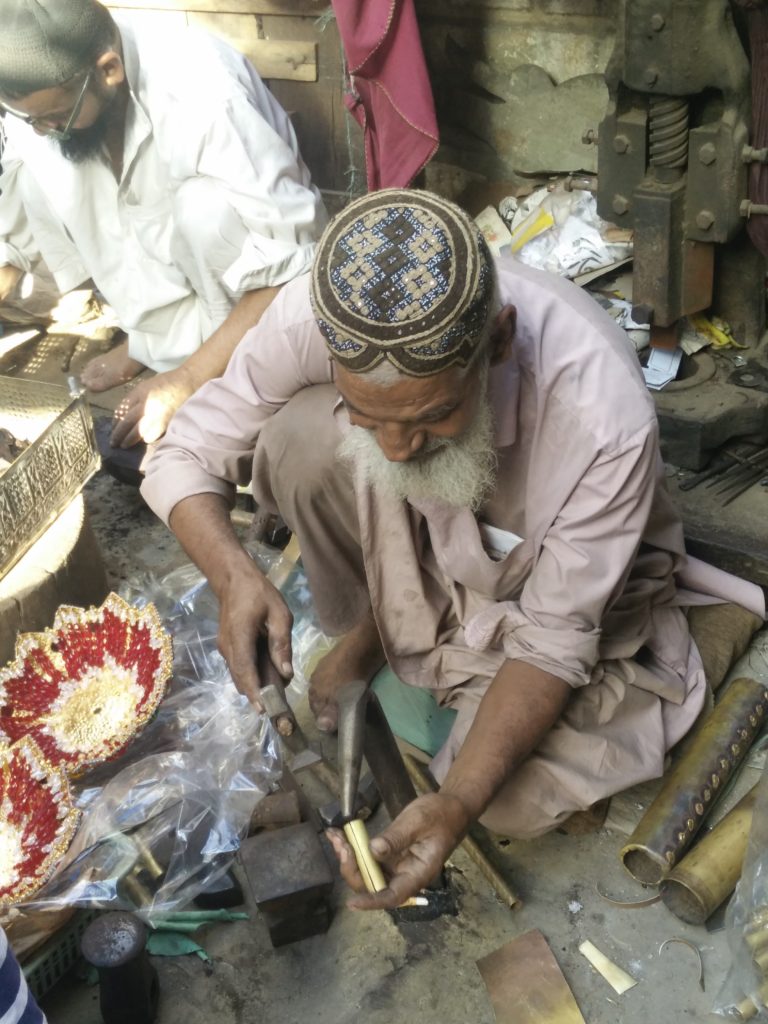 Replicas of the Alam (banner) carried by Imam Hussain, his half brother Hazrat Abbas and other martyrs, bearing the symbolic palm, are forged to symbolise the victory of Hussain.  Replicas of the shrines of Hussain and Abbas are also crafted and housed in the imambargahs and later carried through the streets and bazaars. They become living symbols around which the faithful gather to mourn the martyrs of Karbala.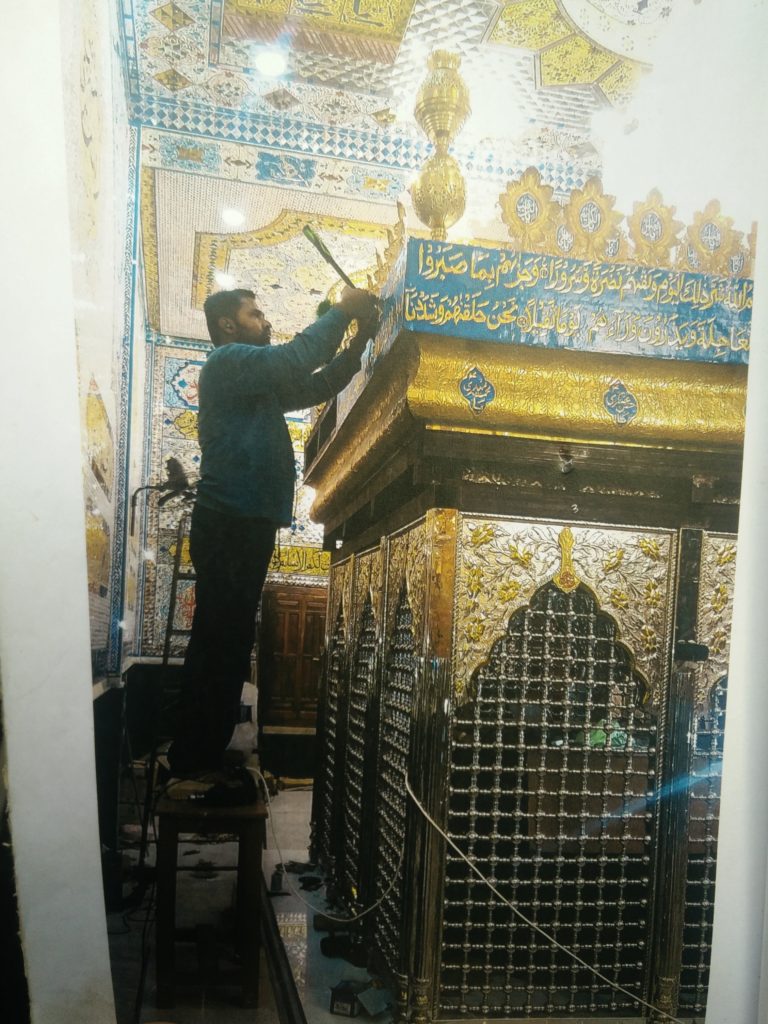 In the subcontinent, these replicas are called Tazia and Zari, and the process of making, crafting and forging these replicas is called Tazia-sazi. The origin of this centuries-old tradition is inspired by Safavid Iran, and later the Mughals, nawabs, maharajas and nizams of the subcontinent.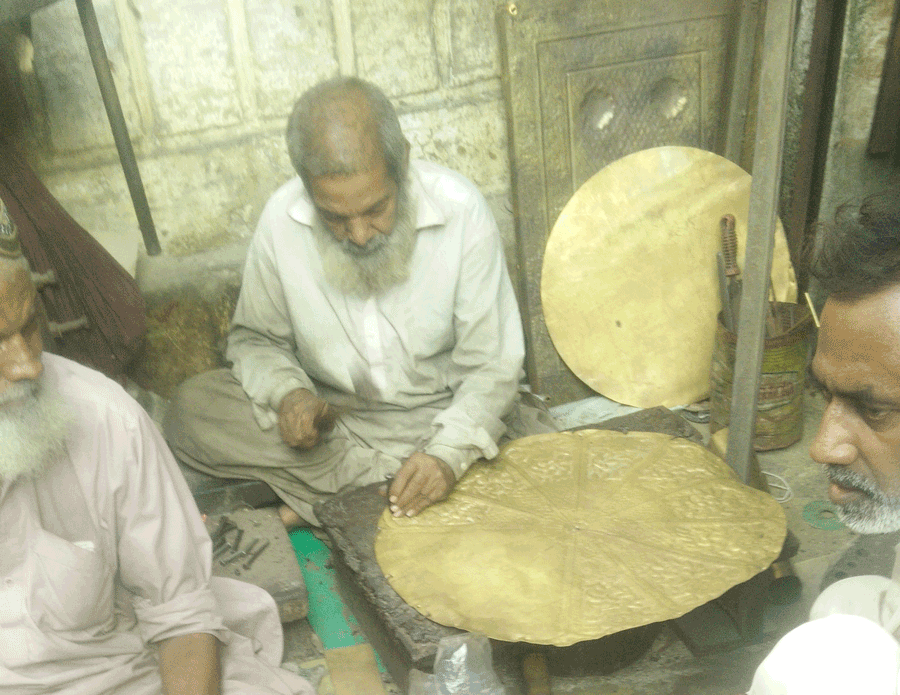 Today Pakistan's most cosmopolitan city, Karachi, is the cultural hub of Muharram rituals and  azadari (mourning). Devotees and even scholars come to Karachi from all over the world, including India, to participate in the Muharram rituals. It is said that no other city in the entire subcontinent commemorates Muharram the way Karachiites do. In fact, the city is often referred to as the Muharram capital for mourners of Hussain.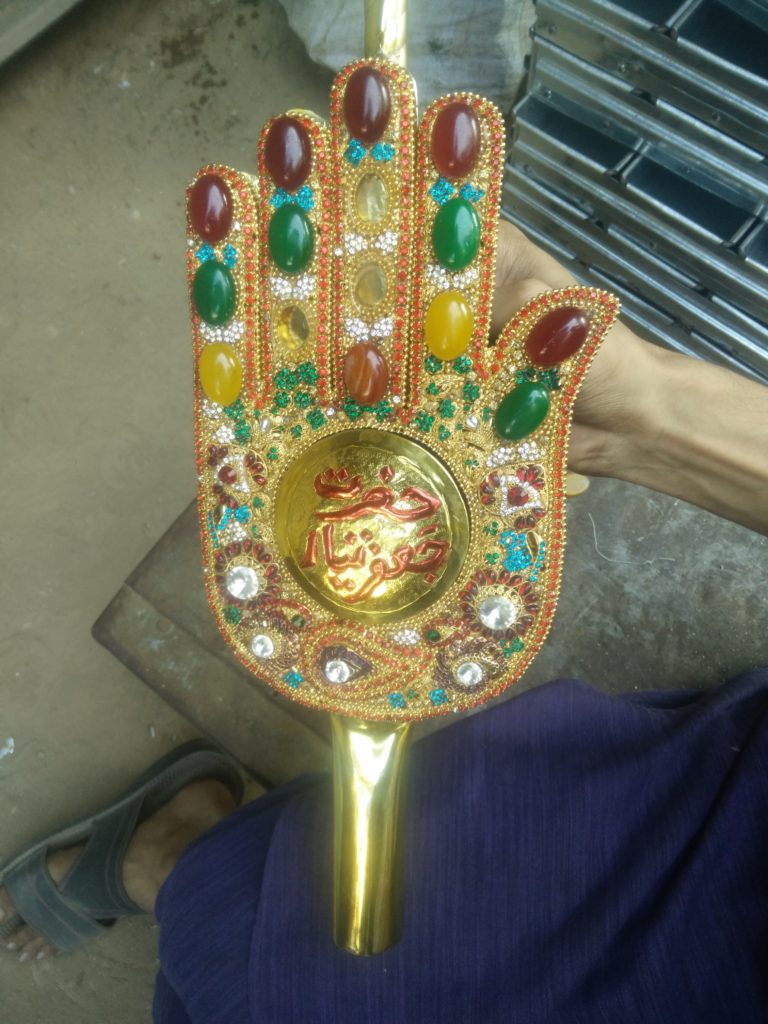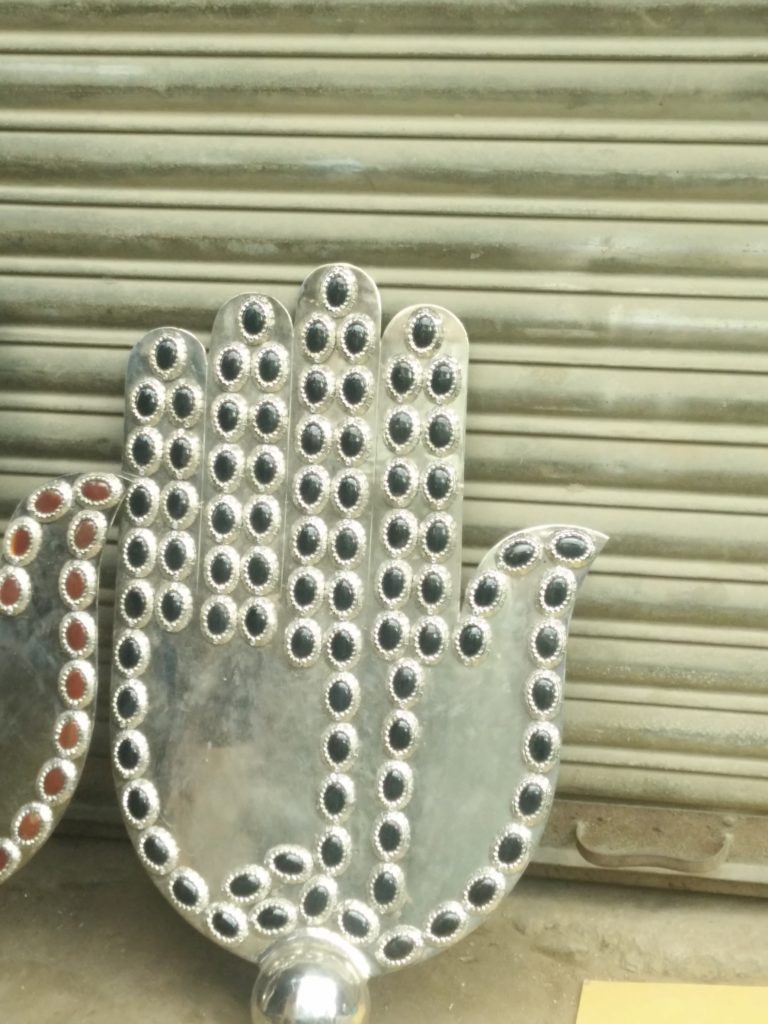 In this crowded and chaotic city, where Shias have often been violently targeted because of their faith, there are still heart-warming signs of pluralism and coexistence.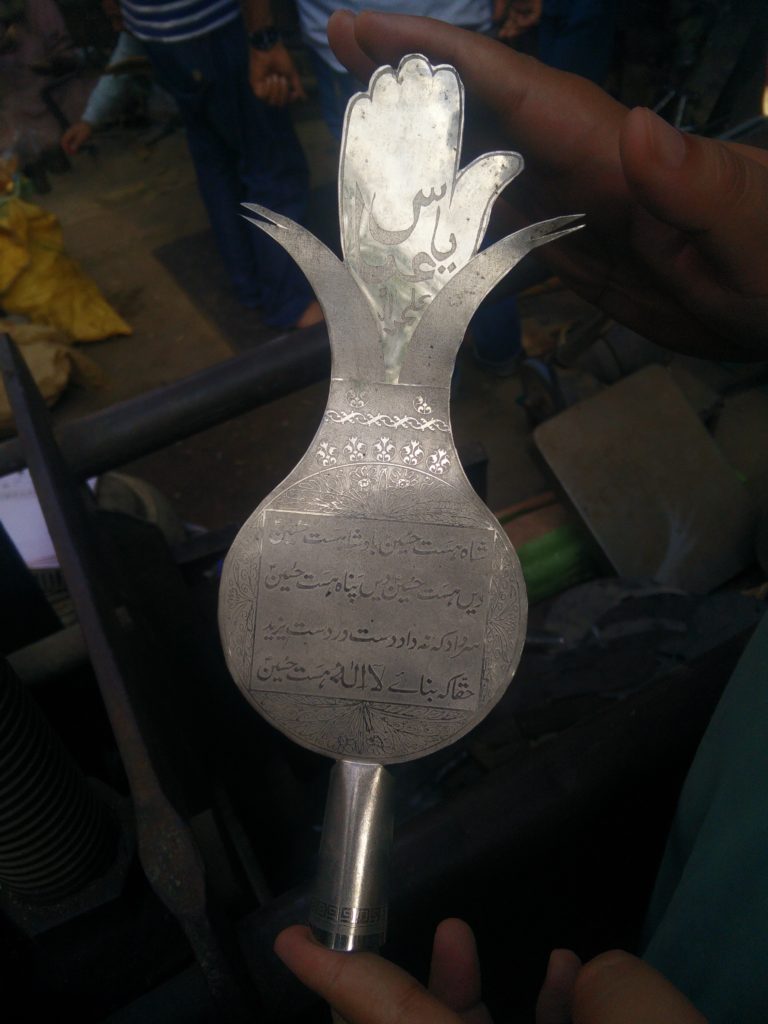 To trace the history of Karachi's azadari traditions, we met 65-year-old Imam Din, a resident of Liaquatabad. He is an expert at making tazias, forging zaris and alams in silver, copper, bronze and gold. He supplies these zaris and alams to almost every imambargah of Karachi and even other parts of Pakistan.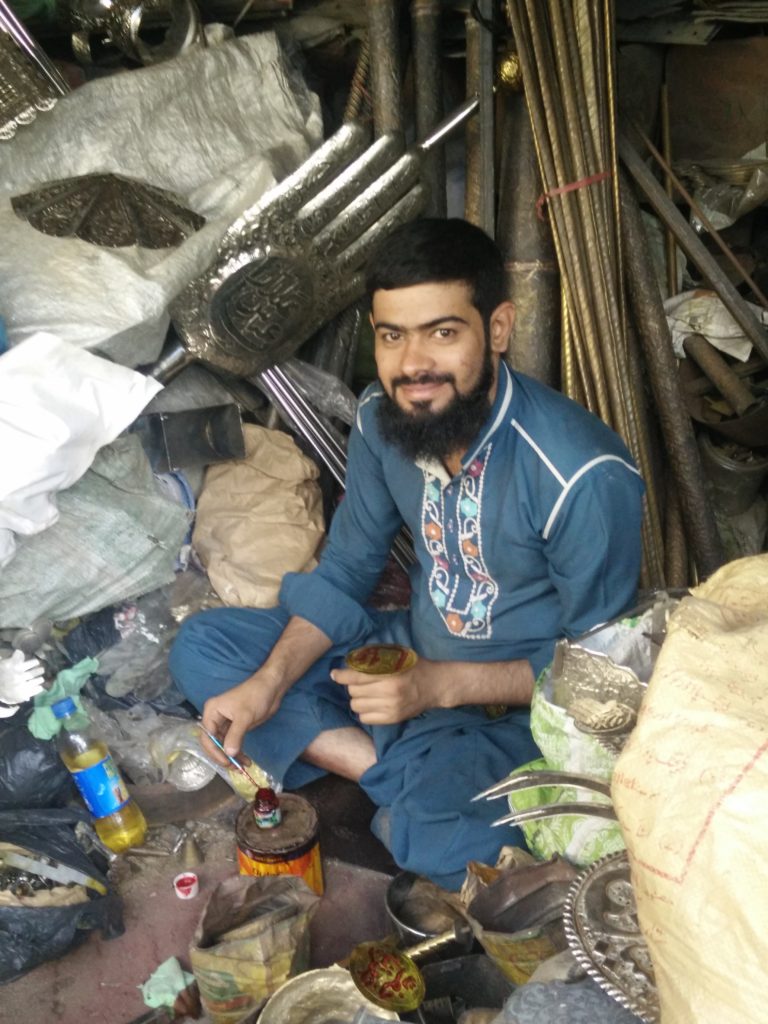 Interestingly, Imam Din and his entire team, which includes his sons, brothers and nephews, are all Sunnis.  Yet, they are the foremost family in the business of making azadari replicas.
Imam Din told us that he has been in this business for 40 years and, in these four decades, has never encountered any hate crime or  speech against Shias in his working class Sunni neighbourhood. He contends that the residents have always coexisted peacefully.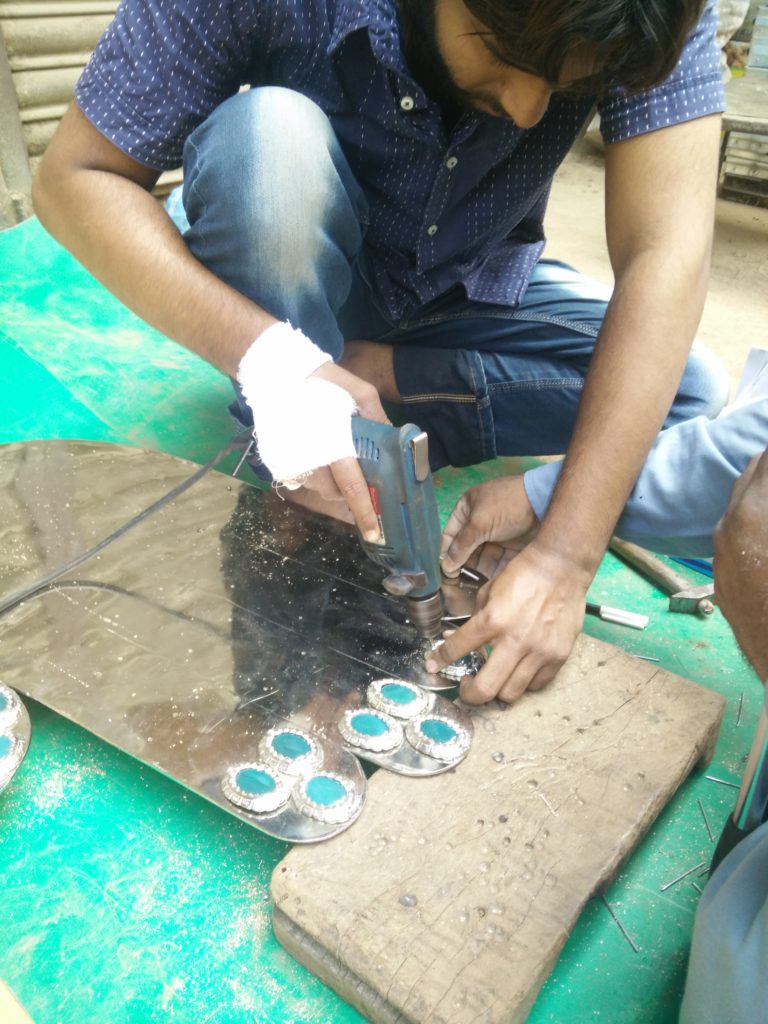 "The passion of Hussain, the struggle of Zainab and the bravery of Abbas" remain the driving force and inspiration for Imam Din and his team. He tells us that not only Shias and Sunnis, but Hindus and many transgender persons also come to his shop to purchase azadari replicas."
Next