Syed Saeed Mahfoozul Haq was his full, rather grand name. For the obvious need for brevity, he was simply Syed to all who knew him. We lived in Quetta and our families were friends.
Syed was a rebel by nature. He took scant interest in his school work and had already failed a grade. There were two important things in his life: first and foremost was his love for painting, and second his bicycle, which he constantly rode about town.
Although he was sixteen years old and I was ten, I had a special bond with him: I was his admirer on account of his love of art.
In the sleepy Quetta of the 1960s, art was not something practiced, displayed or written about. There were no art schools or galleries. Sketches drawn on street walls with chalk and charcoal were the only means of artistic expression.
In this rather philistine environment, Syed's love for painting stood out like a sore thumb for his family who considered it a useless pursuit. For them, art was just a step behind begging in the pecking order of professions. Arguments would often break out in the house. His mother would complain to all and sundry about the bad ways of her son.
Ever the dogged fighter, Syed continued to purchase paints and paper from his pocket money (sometimes supplemented by stealing from his mother). He would display his artwork proudly to anyone who showed even a hint of interest. Since I showed a great deal of admiration for his paintings (I admit I too was affected by this malaise in my childhood), I was his favorite. He had a preference for doing natural scenery (that he, quite sensibly, pronounced as nature-al). Since the school he went to had no art classes he had learnt his craft from a series of books called "How to Draw and Paint" that gave simple instructions on painting landscapes, portraits, flowers etc.  His paintings were a blaze of colors depicting elements of nature that bore little resemblance to anything found in the arid and monochrome landscape of Quetta.  His work depicted lush green meadows with a brook flowing by with a backdrop of tall mountains and a bright sun or moon. When his imagination took wing, he would add a helicopter or a plane (with PIA letterings) to add excitement to otherwise serene settings. These images of a perfect world had a profound impact on me, and I think that fifty years on I am still seeking these fairytale vistas.
One day we got the shocking news that Syed had disappeared. This was something unheard of in our small community of friends and family in Quetta and speculation soon abounded. Some said he had been kidnapped by the Pathans (somehow in those days that was the conventional wisdom) while others opined that he had been keeping company of some "awara" (footloose) type of boys and had escaped from home with them.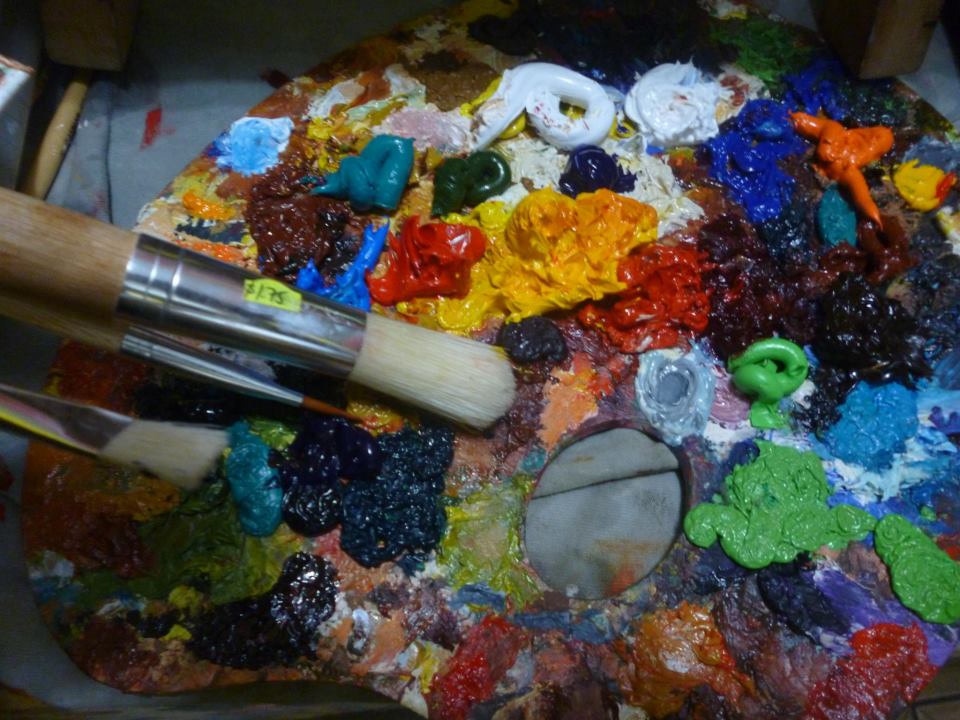 A search was conducted all over town that spread to police stations and hospitals but there was no trace of Syed. The search was then expanded to the "Missing" section in the local and national newspapers. The texts of the notices were gut-wrenching. It was mentioned that his father was extremely worried for his welfare, his sister had not eaten a morsel of food, and his mother had gone nearly blind from crying. A complete amnesty was promised if he returned. Even an award was offered for any news about him. None of it was of any avail. Friends of his family stopped inquiring about him to spare his parents more pain.
For me, it was a great personal loss and I would often wonder if Syed had made his way to the beautiful lands he painted. I would imagine a beaming Syed with an easel and paints drawing the portrait of a princess of a mystic land. It was one of the earliest indications to me that life was not as simple as I had thought it was.
A few years later we moved from Quetta to Rawalpindi. Syed's family had also moved to Karachi by then and the last we heard' there was no news of Syed's whereabouts.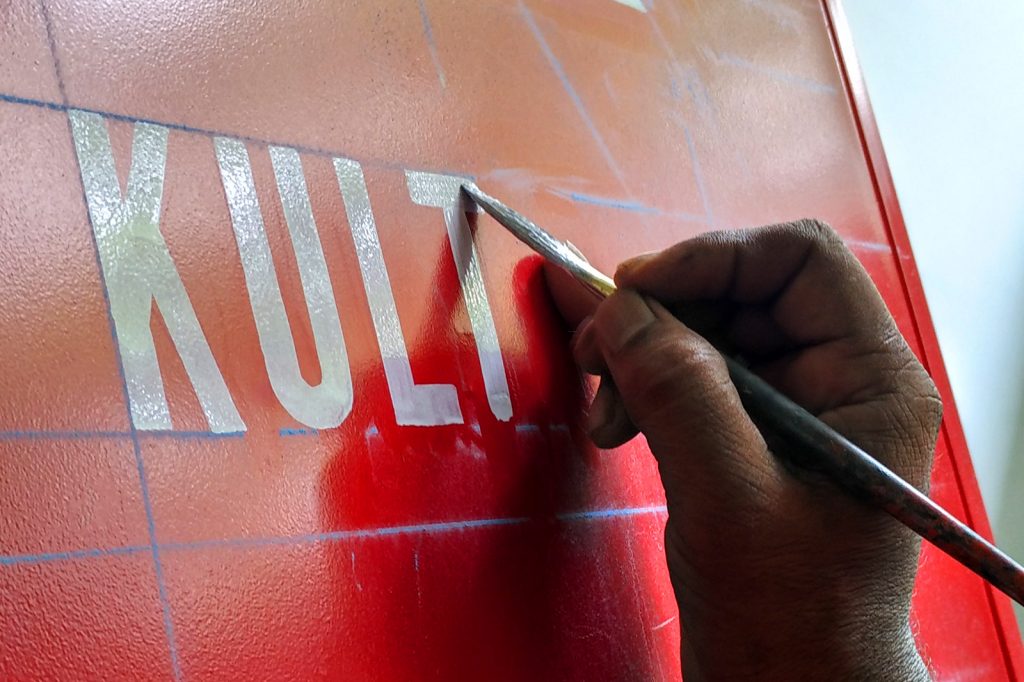 Nearly twenty-five years later, my family also moved to Karachi. My mother managed to locate Syed's family and we went to visit them. It seemed that their situation had neither deteriorated nor improved and only the furniture had become heavier and more ornate.   Mrs. Mahfooz greeted us with a lot of warmth. We were told that sadly, Syed's father had passed away. Then as tea was being served she dropped the bombshell: Syed is back! Turned out that one fine day, two years ago, Syed turned up at his mother's doorstep.   "Wait, I will get him!" said Mrs. Mahfooz and went bounding off somewhere inside the house. I waited with bated breath. Shortly after, Syed entered the room. I was shocked. He bore no resemblance to the good-looking young man that I remembered from my childhood.   In his place was a thin, beaten up looking man, with graying hair and a beard and dark, parched skin. His mother told us that Syed had been living and working in Dubai for many years. I forced myself to look cheerful and put to him the question I had wondered about for years. "Syed Bhai, I remember your love for art. Did you become an artist?" Suddenly, his eyes lit up and he broke into a big smile. "Of course, that is what I was doing in Dubai for many years. I was working as a sign board painter!"   I did not know whether to laugh or cry.
Two years passed. One day my mother told me that Mrs. Mahfooz had called to say that Syed had passed away. He had complained of chest pain and before he could be taken to a hospital his spirit had flown away.
To this day, I have not figured out whether to celebrate or mourn the life of this kindred soul. But I do hope God commissions Syed to paint the doors of heaven.
The writer is an engineer by training and a social scientist by inclination.
Next