The information revolution has emerged as the most rapidly escalating influence on the communications landscape. The complex interactions made possible by the introduction of social media have led to political mobilisation, unprecedented connectivity and crisis transmission across the globe. The inception of mobile technology, internet access and digital equipment has restructured the way people network, exchange information and offer expression. Social media has established a scale-free network with a global outreach. This new culture of instant divulgence and correspondence allows the transmission and development of news and information to millions of people worldwide, without the official intrusion of journalists. Online journalism offers a significant challenge to news agencies since word-of-mouth news is gaining significance and is often considered to be more influential than news broadcasts by the media itself.
Political activist Jibran Nasir elaborates on the impact of social media. "I myself am a creation of social media; it is a cost-effective and resourceful medium for public advocacy.'' He further stresses upon its role in promoting activism as he states, "Civil participation has intensified due to social networking and it has  undoubtedly aided the protest culture.'' Nasir describes online expression as a therapeutic exercise since it allows one to vent anger and opinions.
Social media's openness and transparency allows one to monitor the direction in which the public is headed regarding a current event. The introduction of tools like 'hashtags' and fan pages makes it easier for media organisations to gauge public interest, and with the feedback facilitation offered by social media, journalists can address public demands and queries more efficiently. Not surprisingly, political leaders as well as government officials have turned to Twitter to engage with the masses.
Social media has not only impacted journalism but it also intensifies the exchange of political ideas in crisis situations. It is encouraging impulsive, democratic decision-making which is not only visible to leaders, but to the public as well. Often a Facebook, 'like,' or 'following' a user on Twitter is considered to be a statement in itself rather than an act of personal choice.
The importance of developing 'trends' on social media has also become a vital tool in any movement. A trend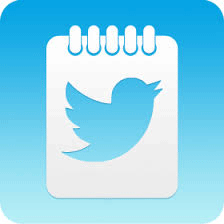 is started to grab attention and give a feeling of wider purpose to the people who are following the trend. When people actively create and promote a trend on these websites, they are telling themselves that they have a voice, and with their voice, they can express opinions, and perhaps influence the opinions of others. Due to this increasing influence on empowerment and civil participation, most activists seek social mediums to grab attention and instigate political movements.
Hence, social media can be both constructive  and destructive when combating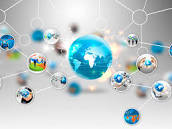 issues. It gives a forum to people of different backgrounds to engage in stimulating conversations and offer different perspectives. However, social media can also aggravate situations  since messages can be interpreted the wrong way, leading to more misunderstandings that could have been avoided.
Khaula Jamil is a great example of someone who has used the influence of social media positively.  Creator of Humans of Karachi, Khaula Jamil turned to social media to initiate movements like the 'Cleanup Challenge.' "There is no doubt at all that social media plays a huge role in movements that involve getting a crowd together or spreading awareness," she says. "The easier the click of the button becomes, the more civil participation you can expect."
Pakistan's English news sites get about 20% of their traffic from Facebook and Twitter, with Twitter averaging barely 3 to 5% of this total traffic. The Urdu news sites get 50 to 60% of their total traffic from Facebook and Twitter, with Twitter forming about 3 to 5% of that number. In other words, the Urdu audience is heavily reliant on Facebook for information, and very actively uses it as a platform to obtain news, as compared to the English speaking/reading audience. Moreover, while the number of social media users crossing over to the sites forms 20% (English) to 50 to 60% (Urdu) of total traffic, on the actual platforms i.e. on FB and Twitter, there is up to 50 times more engagement, i.e. reading, sharing and commenting of the news bits shared by media. The news bits are usually photos containing a short excerpt with links back to the site. This means that most of the conversation and consumption of news is on the social media platforms themselves, not on the news sites. This also means social media news consumers are receiving very tiny bits of information, and that is generally more than enough for them — very few actually click any links provided for details.
It is undeniable that social media and agenda-based online journalism are playing an ever increasing role in swaying public opinion. However, social media is not bound by editorial policy and so there is high potential for misuse. Hence, legal literacy and media reform coalitions are required to control and monitor the concentrated use of public forums and online communication. Social media is a powerful tool. How we use it is up to us.
Next