Sensationalism, the Fodder of Talk Shows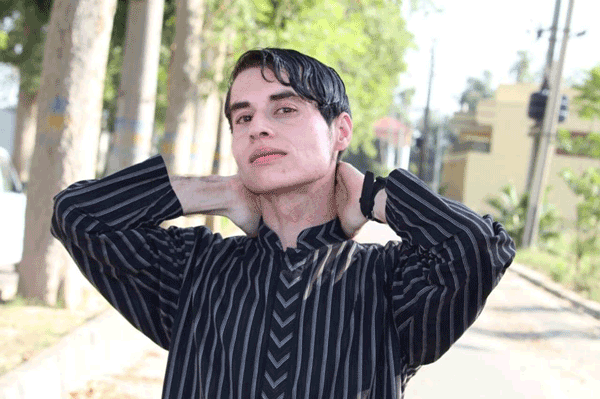 TV shows in other parts of the world operate with a prime function to inform, educate and to entertain their viewers. However, in Pakistan, the prime function appears to be sensationalising, scandalising and chastising the invited guests.
Recently, social media sensation Nasir Khan Jan was invited onto a show as a guest. Little did he know, he would be spending the next 30-minutes on air defending himself against the attempts of a male news anchor who was hell-bent on making Jan an object of universal derision.
The show was hosted by two anchors – Kiran Aftab and Muhammad Shueb – with the latter grabbing the attention of social media users after clips of the show went viral on Facebook and Twitter, with many questioning the hosts' harsh tones and the grilling session that no guest on a show would expect.
The anchors bombarded Nasir Khan Jan with questions, forcing the guest to accept that his acts were indeed "vulgar." The show was heading in a direction that served as sensationalist fodder for some viewers, but on ethical grounds regarding news, was a complete farce.
Nasir Khan holds a massive following on the social media. Irrespective of the content in the videos and photos he uploads, people find entertainment in his antics, which have earned him such a loyal following and fan clubs.
Inviting a guest to the show, pestering them with unsolicited remarks and forcing them to accept what your conscience tells you – are all the signs of a sinking standard of ethics and journalism.
A lack of training, restraint of exhibiting bias and treating the guest in a TV show was a total miss on the anchor's part.
Some of the viewers, on Twitter, shared that the programme segment could have been a scripted one so it may get more ratings. And if we believe this conspiracy theory, should television rating points (TRPs) rule supreme here in flagrant disregard of ethics?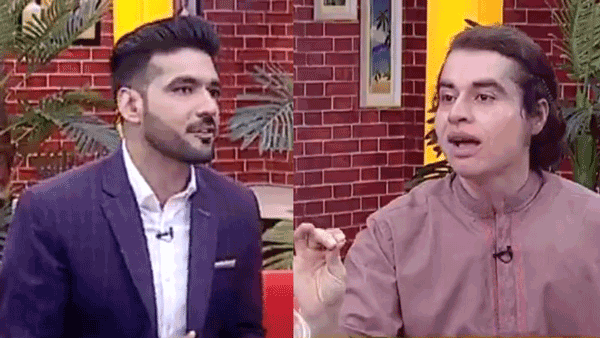 What happened next was obvious – a backlash on the social media. It is possible the anchor may have gone under some serious bashing, as the very next day he tendered an apology in his programme, with Jan live on air. It was gracious of the social media star, who accepted the apology and even called the TV host a person 'his brother.'
It was unfortunate to see many social media users praising the anchor for realising his mistake, when virtually most of them ignored the graciousness of Nasir Khan Jan who accepted the apology open-heartedly.
Ideally speaking, the anchor should not have insulted his guest in first place. The apology was given once he had already behaved in a deplorable manner.
It's not a first case of a guest being singled out by a program host and attacked over personal biases. Such instances are frequent in our political talk shows.
Channel policies, personal bias, external pressures may have been the driving factors behind said behaviour on talk shows, but strictly upholding ethics is something that comes above everything else when you are at forefront of a platform which millions of people follow.
The anchor apologised, and it was an appreciable effort, but what stirred him to resort to this action is indeterminate. A mounting pressure on social media, under duress of the management or realisation of his own mistake – any one or all of these factors could be the reason of his subsequent action. But training and expertise in the job you are assigned to do is something that comes foremost, which all TV channels must seriously ponder over it.
The writer tweets @Azharkh4
Next