Reel on Hai: Art Reconstructed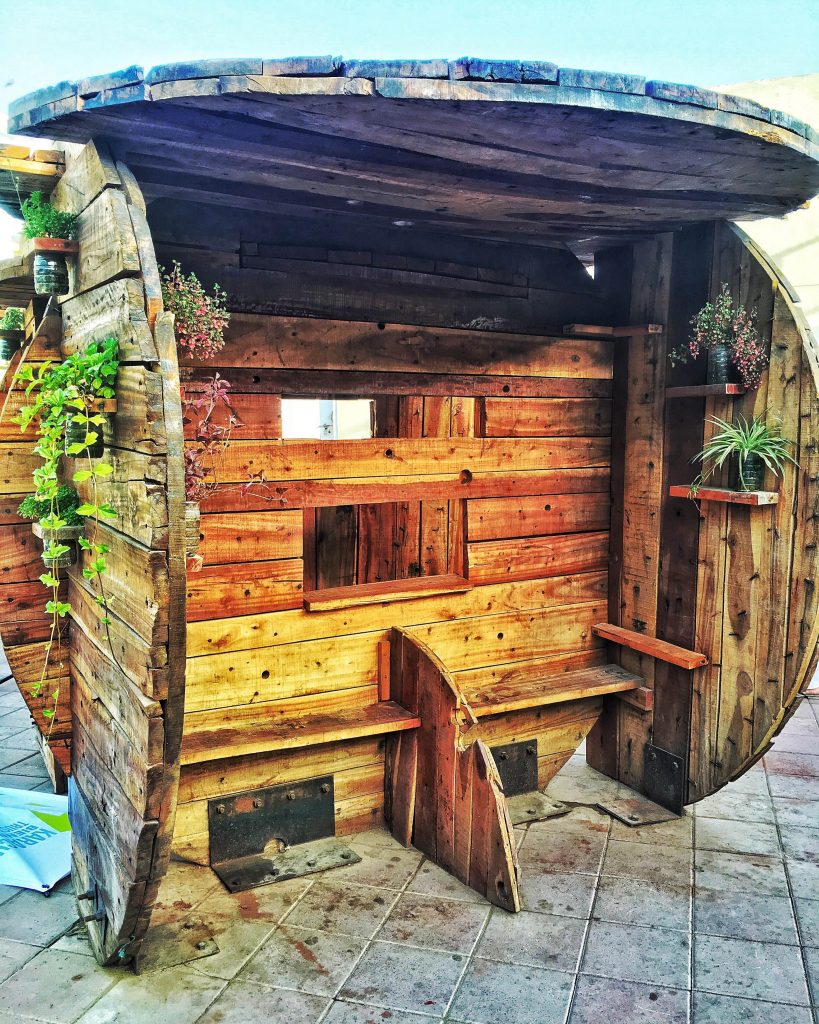 Karachi Biennale's outreach program titled 'Reel on Hai' is their incentive to scatter art installations around the city's' public spaces. Each installation is constructed using gigantic, wooden cable reels, donated by Pakistan Cable Ltd. Previous locations for the reels have been Safari Park, Greenwich University, Customs House and Indus Valley School of Art and Architecture. The latest reel, 'Jugnoo' (firefly), by architect Wajiha Afsar, was unveiled at Jinnah Hospital's Emergency Ward.
And though 'Reel on Hai' has showcased impressive reel's before, Asfar's 'Jugnoo' embodied its namesake and like a firefly attracted  surrounding passersby and transformed them into an audience. Unlike the other reels, this one did not remain intact, but instead was unassembled and put back together so that it now functioned as a shelter instead. The structure was constructed in such a way that it supported itself without the use of nuts and bolts, and before the cameras showed up, was crowdedwith children exploring and occupying it. The 'walls' were dotted with several plastic jars with plants and the addition of flora to the reel was innovative as now the artwork is truly alive. 'Jugnoo's' location was meaningful, as the emergency ward of Jinnah Hospital is witness to a myriad daily suffering and the artwork provides much needed  distraction and relief.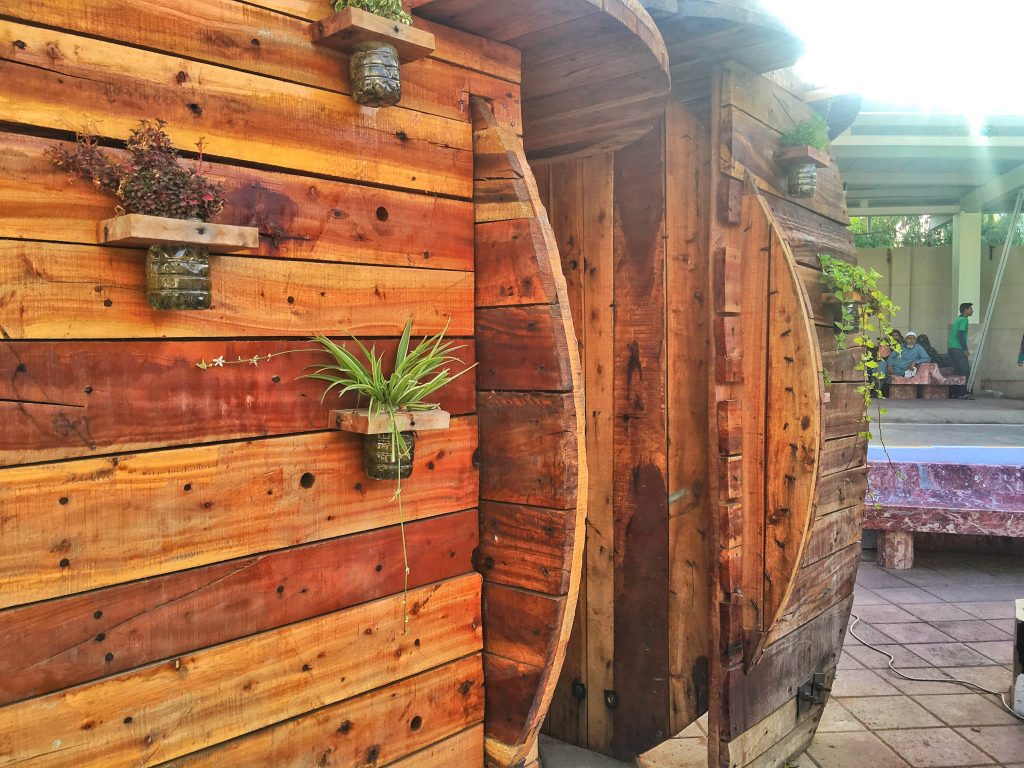 It was the hope of the organisers as well as the artist that the reel becomes a source of beauty, curiosity, sustainability, creativity and peace to all the visitors there. Masuma Khawaja, chairing the Outreach Committee, had the idea of also leaving books to read and colour in, on the shelves of the artwork to further engage younger audiences. Dr. Seemi Jamali, head of the Emergency Ward at Jinnah Hospital was pleased with the reel and the uplifting effect it had on the people at the hospital.
To be able to see a commonplace object like a cable reel, re-iinvented in a way that showcased its durability, re-usability and beauty, was inspiring.  It encourages one to deconstruct other everyday objects to give them new life. The blueprints of 'Jugnoo's' design will be released and it is the artist's wish that her idea be understood and even replicated, which hopefully it will be.
Next