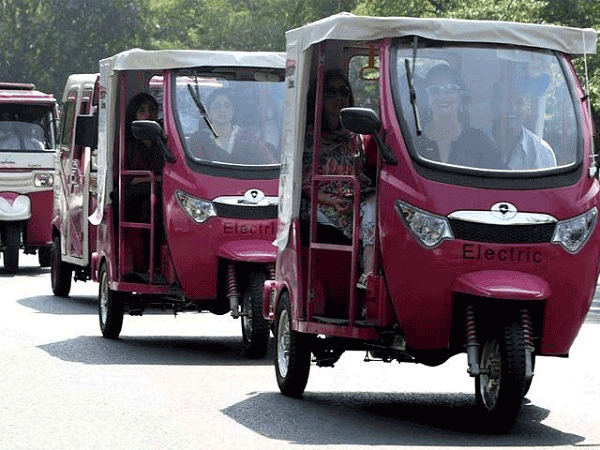 The breeze kept dislodging Sara's scarf and uncovering her hair. Struggling to keep her head covered, she glanced at the rear view mirror and found the eyes of the rickshaw driver firmly fixed on her. This added greatly to her unease but she did not have the courage to reprimand the driver who she was paying for a service and not to ogle her.
Somewhere else, little Samia was riding back from school and humming a nursery rhyme she had lately memorised. Her mother had taught her all about avoiding talking to and shaking hands with strangers, but she forgot to tell her about covering her ears. The expletive uttered by the rickshaw driver as she was getting off didn't make any sense to the little girl but she sensed it was something unpleasant.
In another area, Huma barely escaped an abduction attempt by a rickshaw driver who was supposed to drive her to the tuition centre where she taught. In her haste, she left her belongings in the rickshaw but managed to get away, unhurt but severely shaken.
These are all real incidents and unfortunately, stories like this are not uncommon. In light of the given situation, Zar Aslam decided to launch her own 'Pink Rickshaw' service in Lahore about a year ago.  As the name implies, the scheme aims to exclusively serve women. This is not, in fact, a novel concept. Fed up with harassment by male drivers, many women around the world have taken similar steps to provide themselves with safe and risk-free transportation. These countries include Egypt, where the middle two cars of each train are reserved for women and Brazil where one subway car out of six is marked pink. In Mexico there are several women-only buses while Japan has women-only subway cars. Malaysia, India, Indonesia and Taiwan have similar arrangements.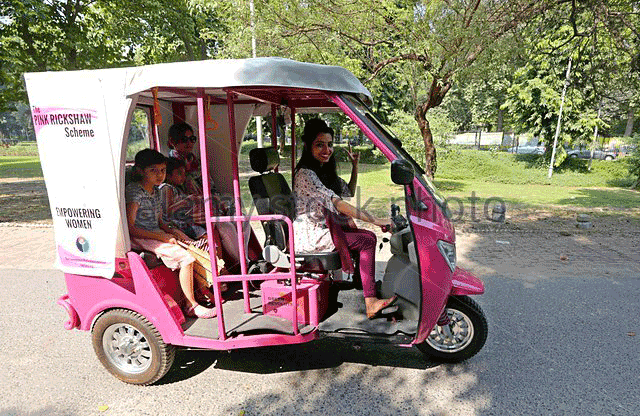 Surprisingly, in a country like Pakistan where women are still struggling for their rights to be accepted in public spaces, there are no such measures. The Pink Rickshaw scheme and others like it not only provide women safe transport but also give them a chance at financial empowerment by providing employment. In fact, Pink Rickshaws go a step further by leasing these rickshaws to deserving ladies on easy instalments.
Sara Naseem, who works with the Pink Rickshaw scheme, sheds light on the initiative. "We enable women to become entrepreneurs and change their lives for the better." However, the main hurdle they face in achieving their goals is a lack of funds. "The four rickshaws which are on roads are due to the generous help of friends and family of Ma'am Zar. We still have two ladies on hold because we do not have enough funds to facilitate them. But we are optimistic that we will be able to help them soon."
Rupa Afzal is a Pink-Rickshaw driver and feels this step has changed her life. "There is nothing better than being financially and professionally empowered," she says. "Ms. Zar Aslam provided me with this rickshaw on very easy instalments and is helping me pay it off." Fortunately, Rupa's family has been extremely supportive of her decision. "They are happy that I am earning through a respectable job." Meanwhile, Rupa's customers have taken to the scheme with enthusiasm. "Women and children are way more comfortable when travelling with a female driver and all my customers, including students, teachers, housewives and children feel much safer."
Next