Photo Feature: The Many Faces of Thar
Aidan Meghwar's wife taught him how to make fans from feathers shed by peacocks. She learnt the art in her home in Kasbo, a small village near the Indian border in Nagarparkar. Thanks to her, all seven of Aidan's family members are peacock feather fan artisans. They earn a total of Rs 50,000 a month in their trade. Aidan and his family go searching for feathers after they are shed by the peacocks in autumn.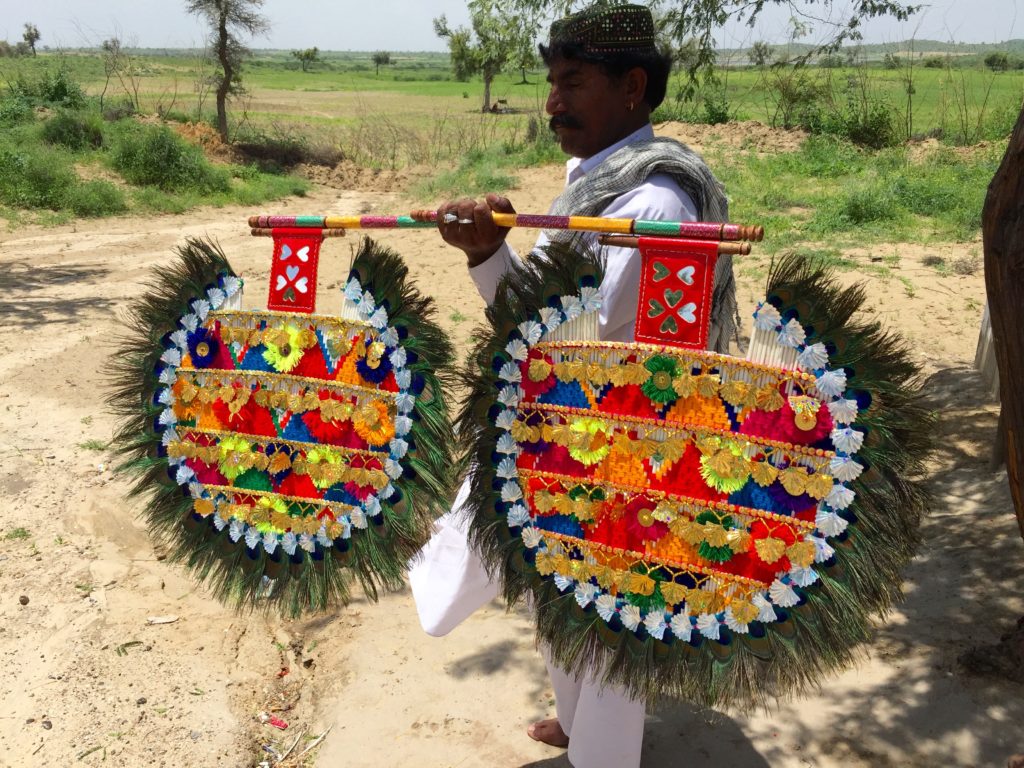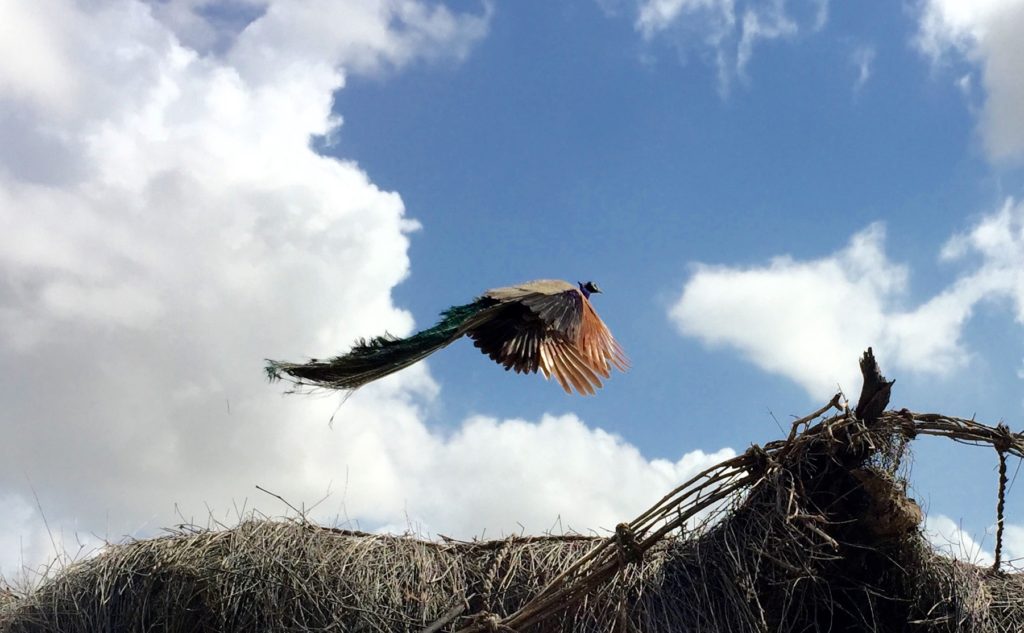 A flying peacock in Nagarparkar.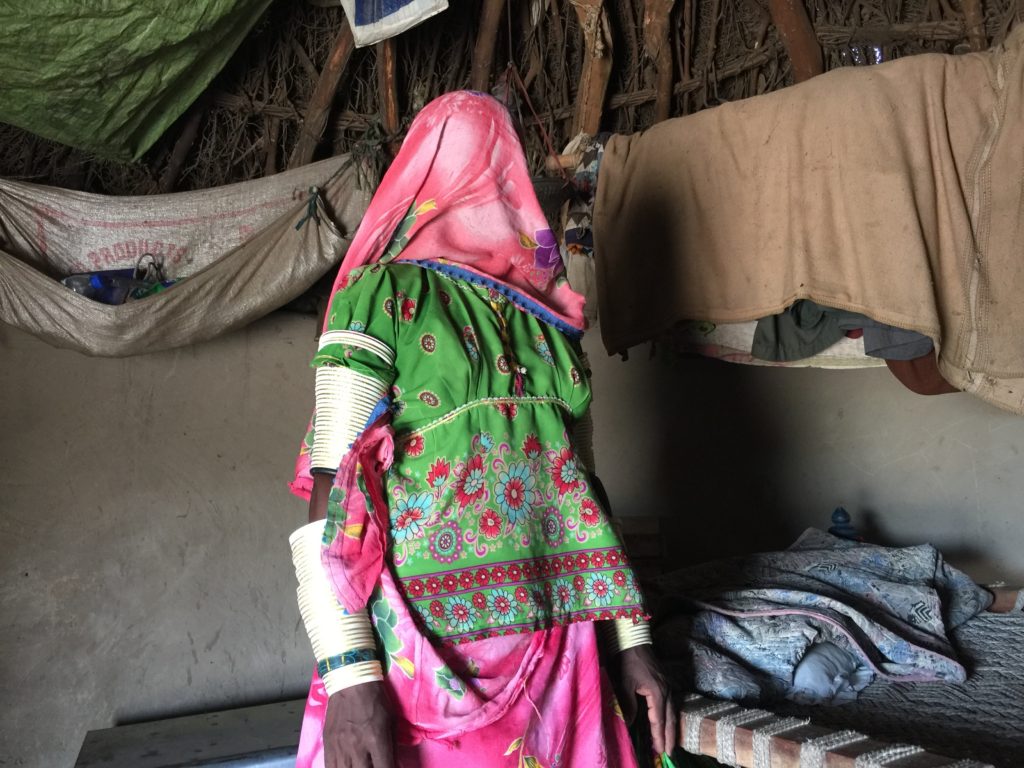 A woman with strong hands. Women in Tharparkar do most of the physical work in households. They also fetch water from wells and work on their family's crop plantation.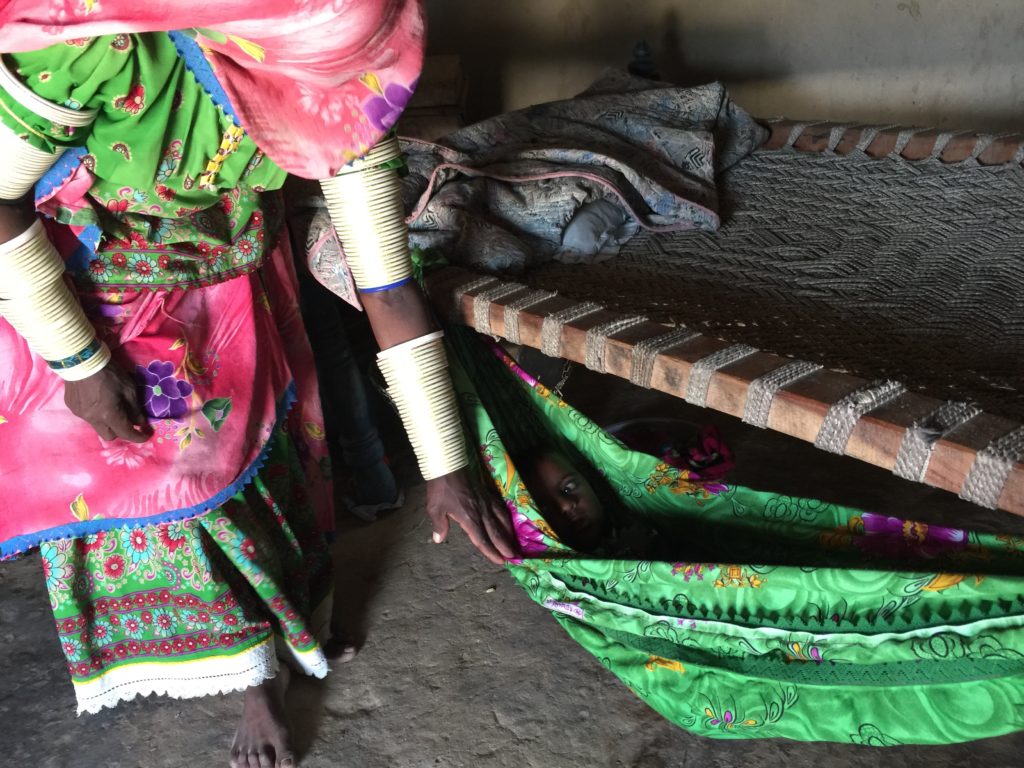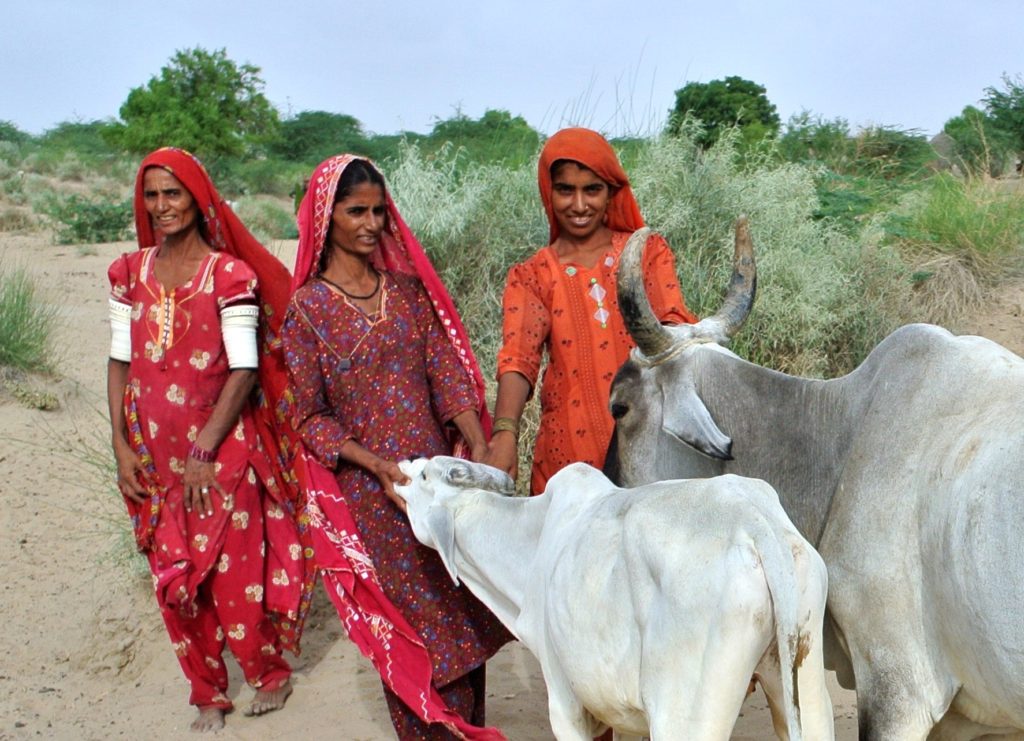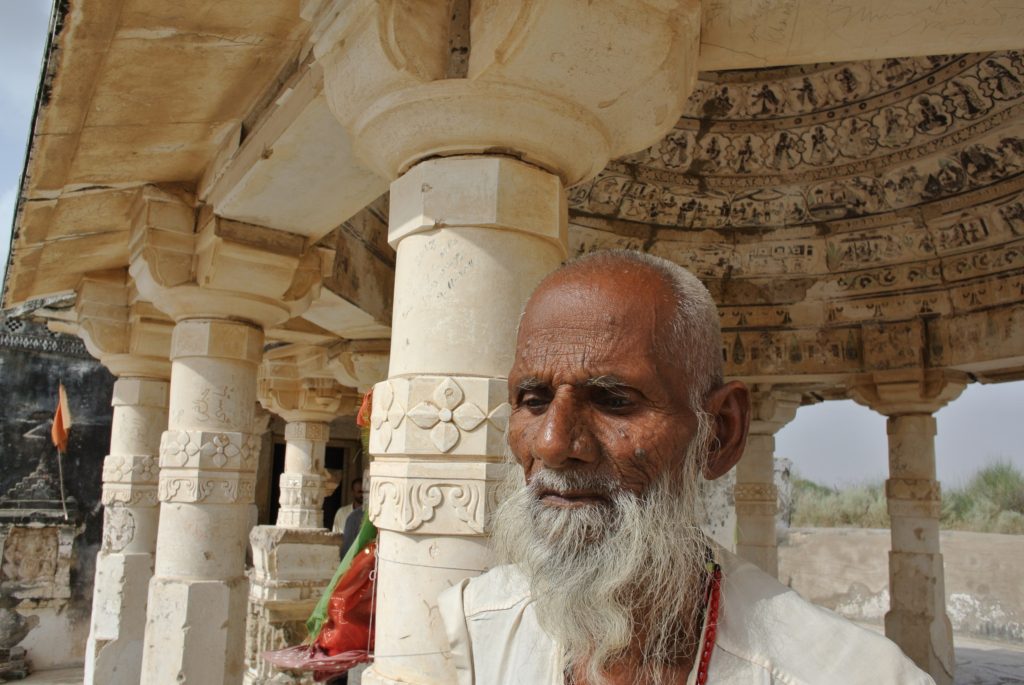 A mystic at Gori Mandir (temple) in Nagarparkar.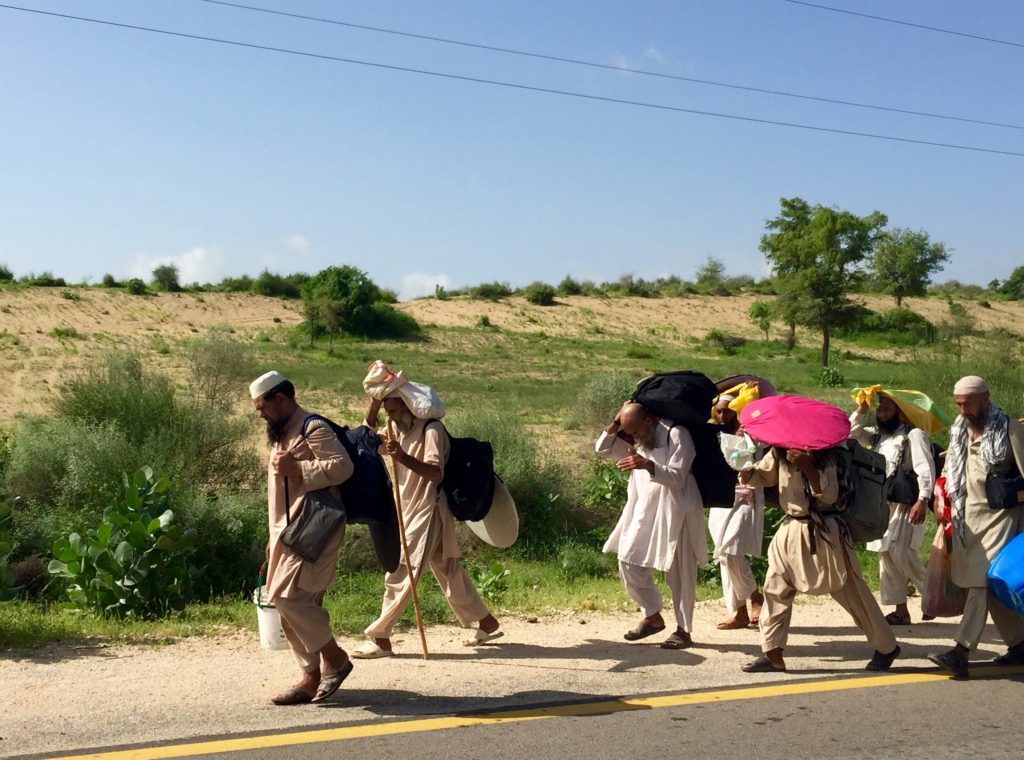 Members of the Tableeghi Jamaat, led by Noor Mohammad, walk from Mithi to Islamkot. Some of them hail from Kohistan District in Khyber Pakhtunkhwa, others from Gilgit Baltistan.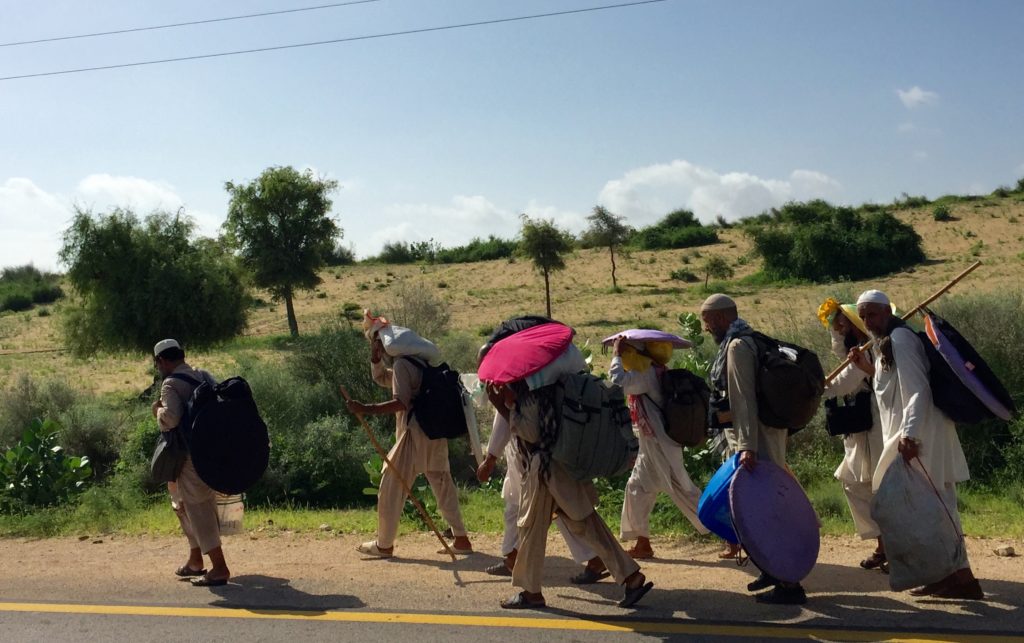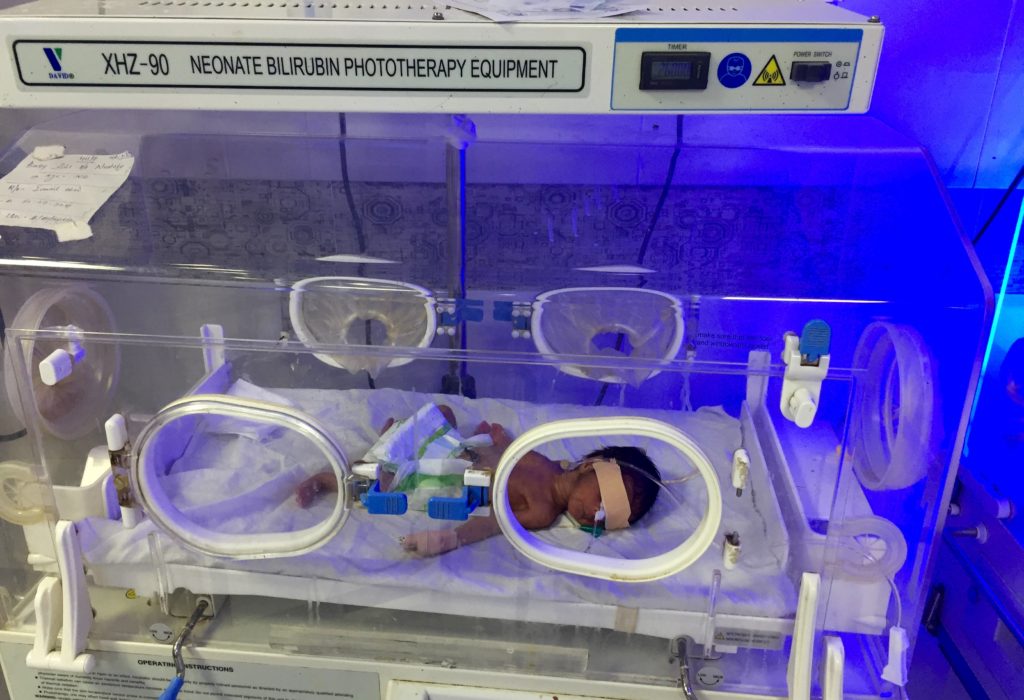 A baby in an incubator, in Civil Hospital Mithi; 1,463 children under the age of five have died in Tharparkar district since 2014, of which 80 per cent were newborns. Data provided by a District Health Officer of Tharparkar reveals that the deaths of children under the age of five have only risen since 2014.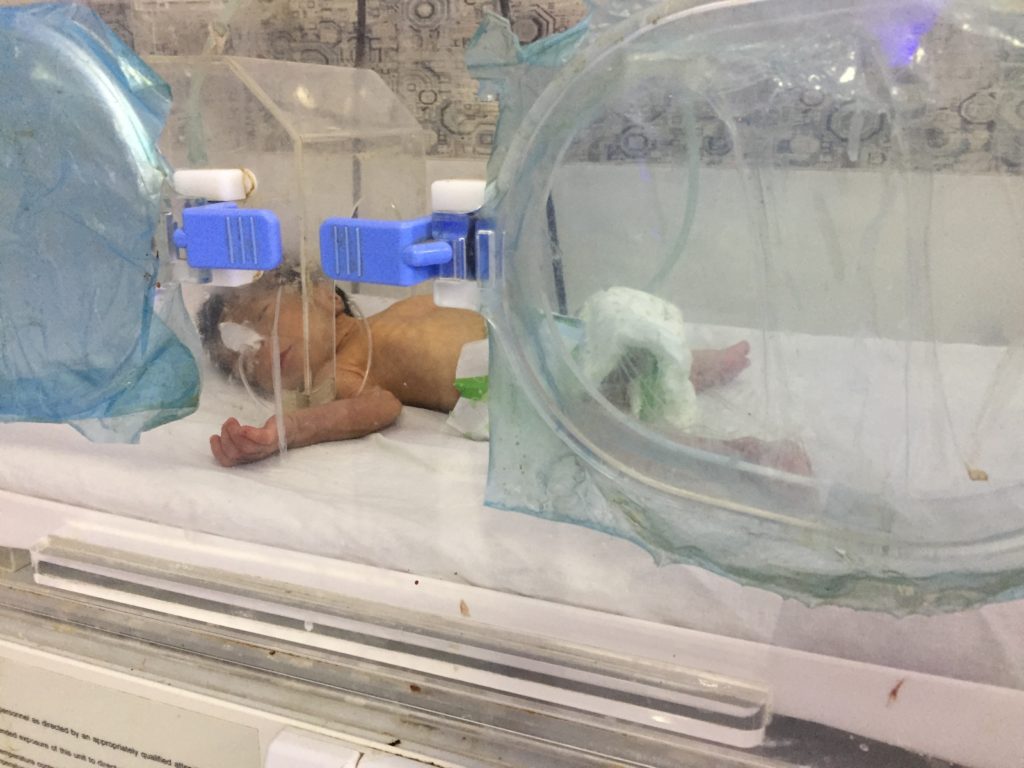 Paediatrician Dr Sikandar Raza cites "favouritism" as the reason for the deficiency of professionally trained sanitary workers in the hospital.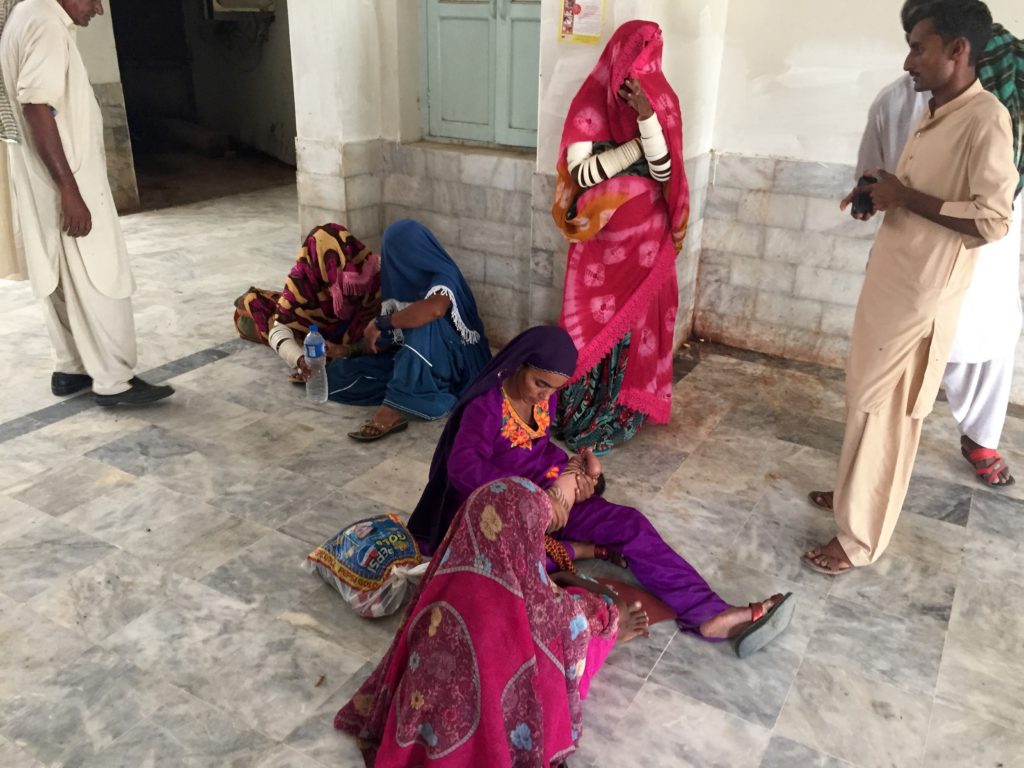 Due to the lack of a Waiting Room, a woman with a baby in her lap sits on the floor of the lobby of Civil Hospital Mithi.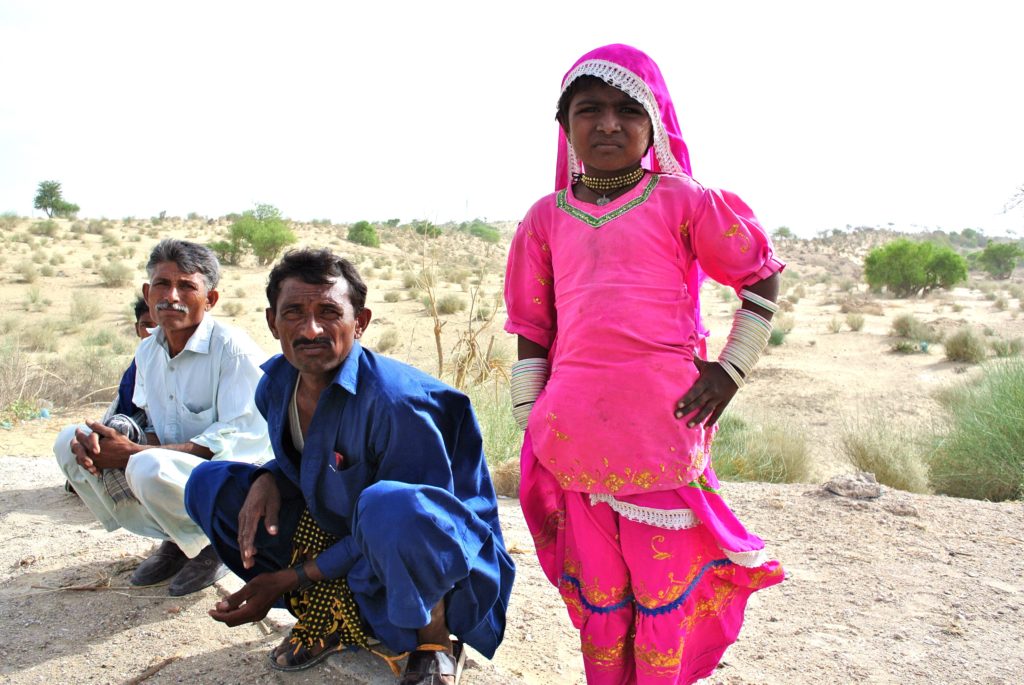 Commuters wait on the roadside for the public lorry.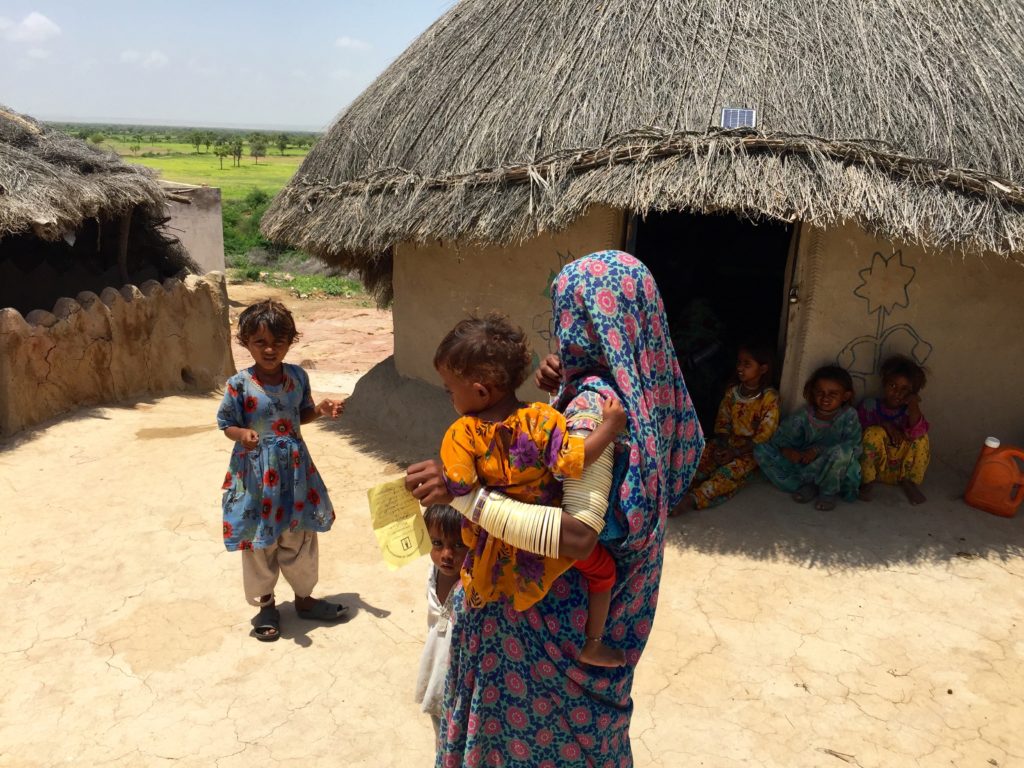 A home in Nagarparkar.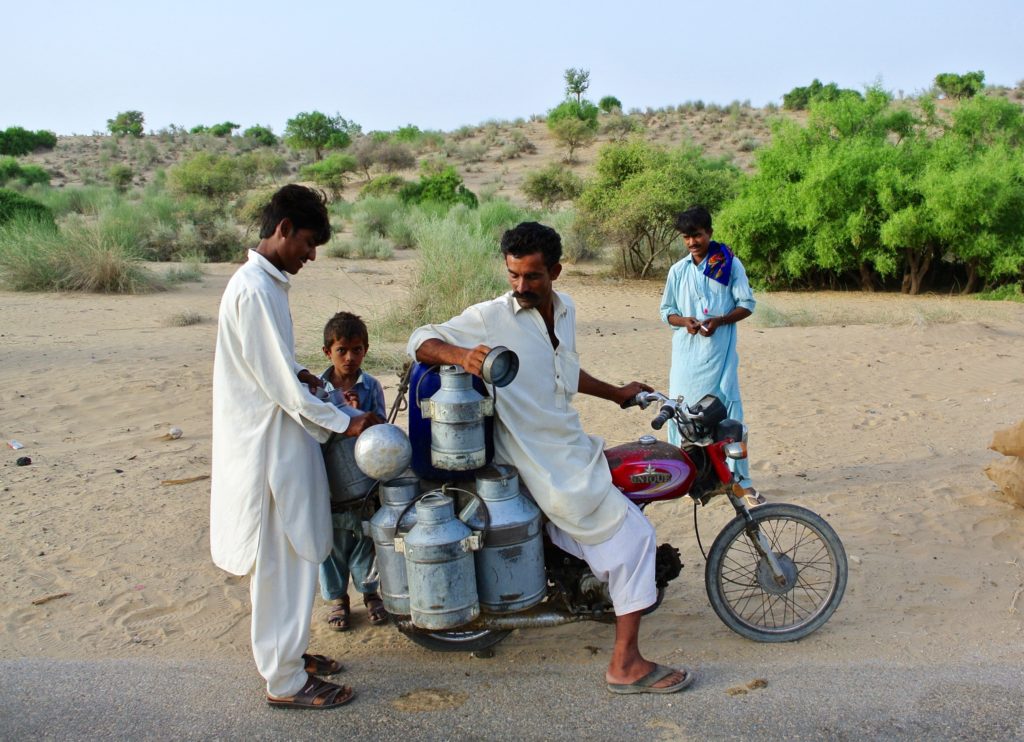 A milkman doing the rounds.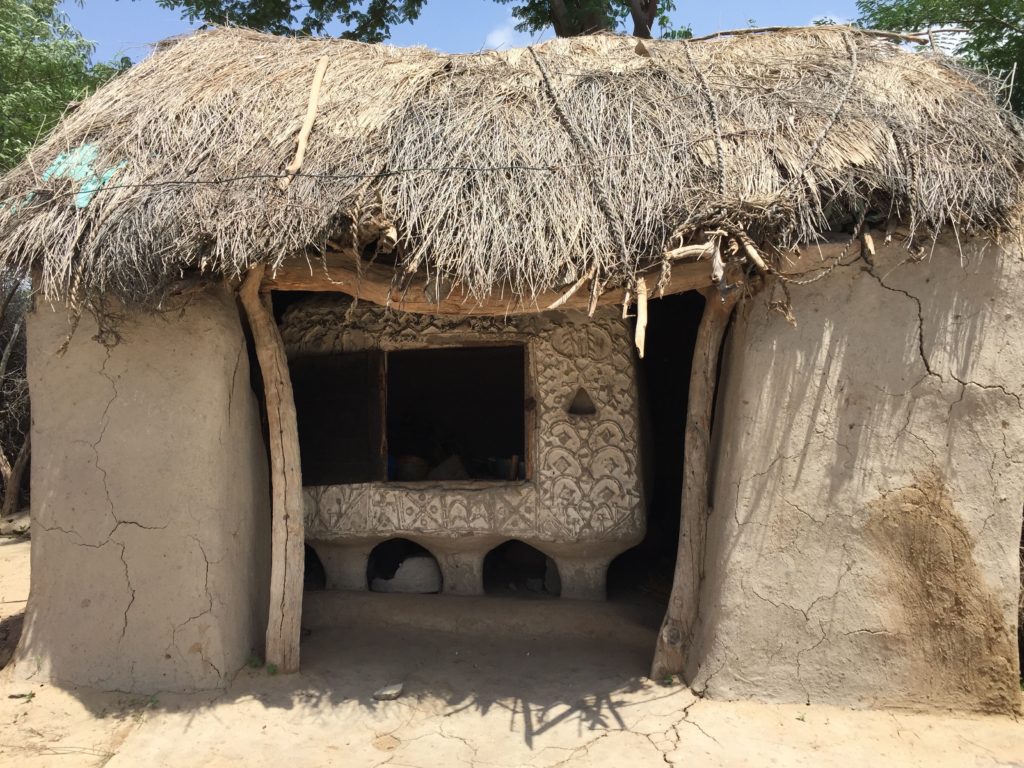 A cupboard in a home.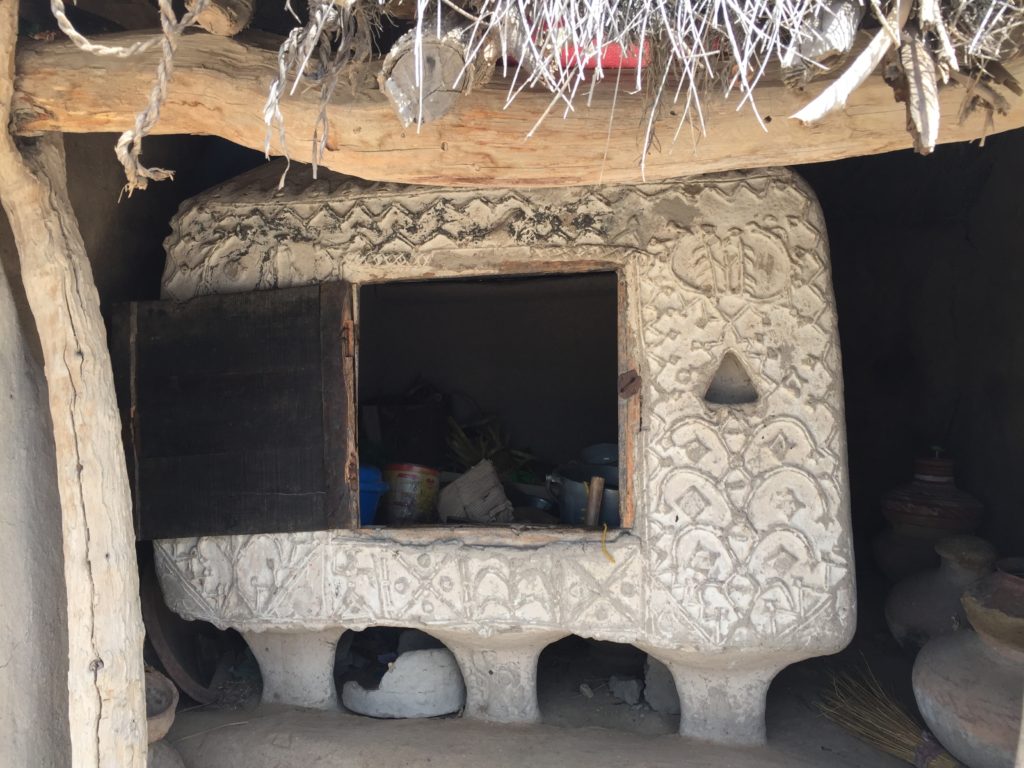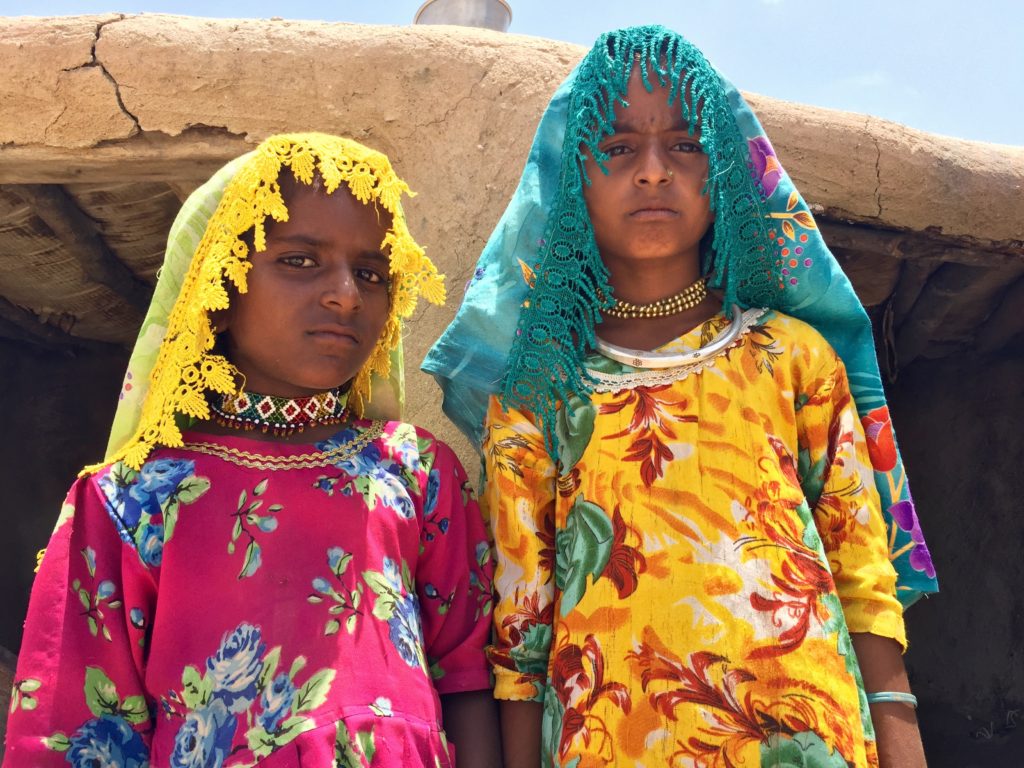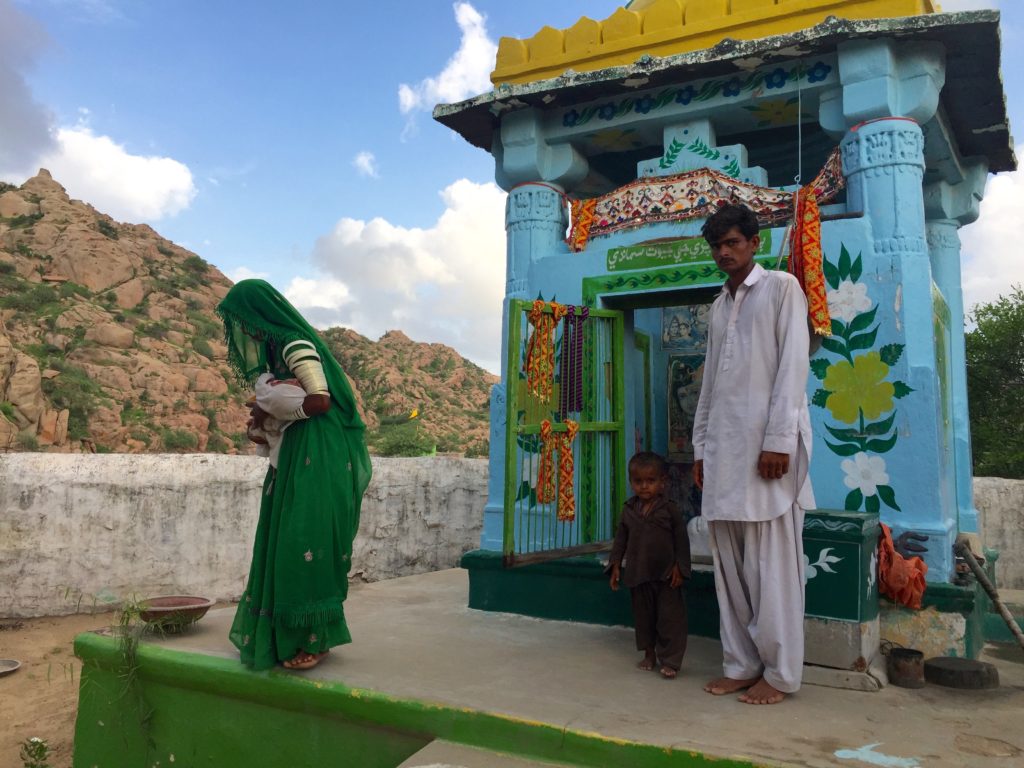 A family at a Hindu temple in the Karhoonjar Hills, in Nagarparkar.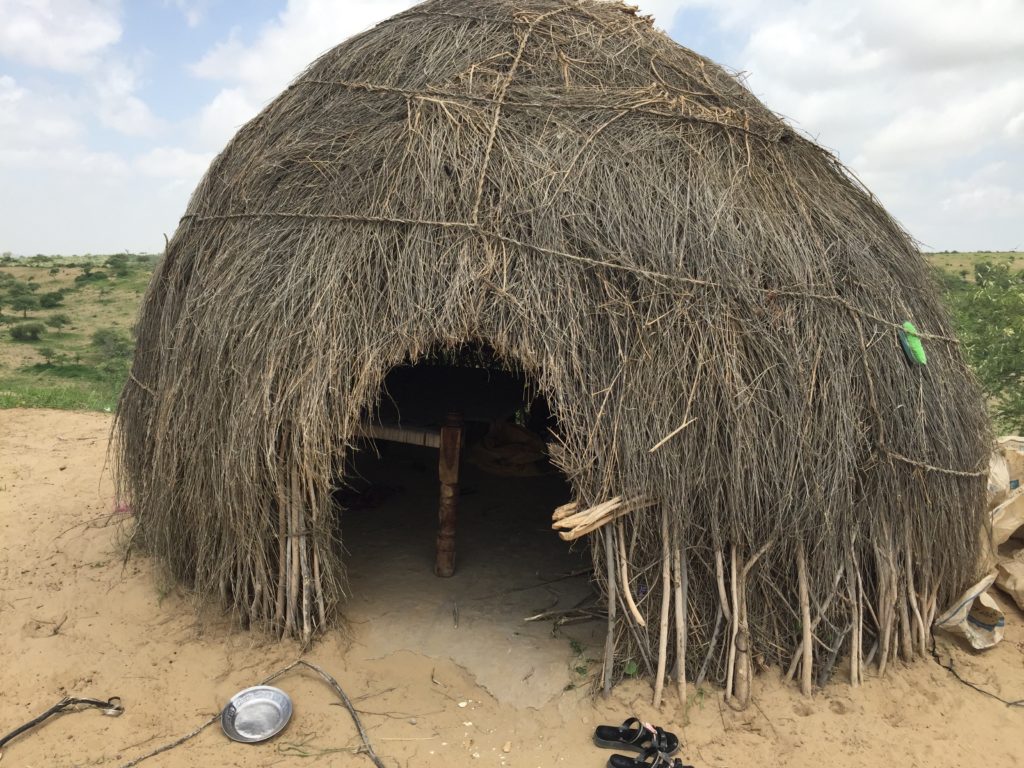 A straw hut home on top of a sand dune.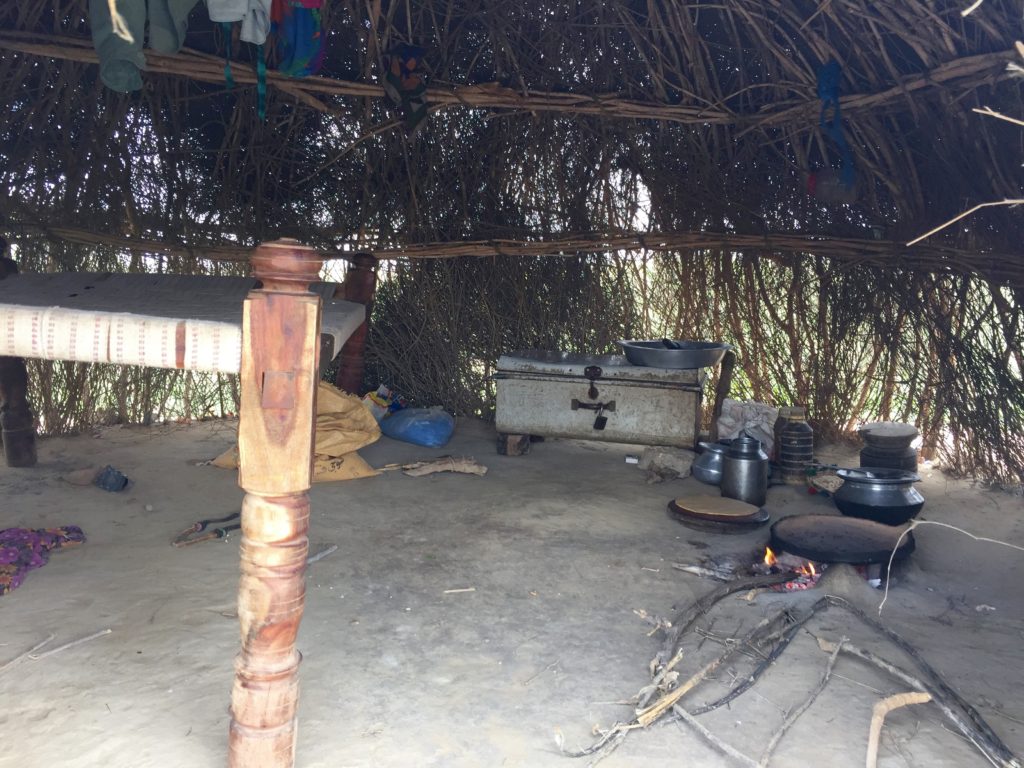 Inside the straw hut: a kitchen and a charpoy.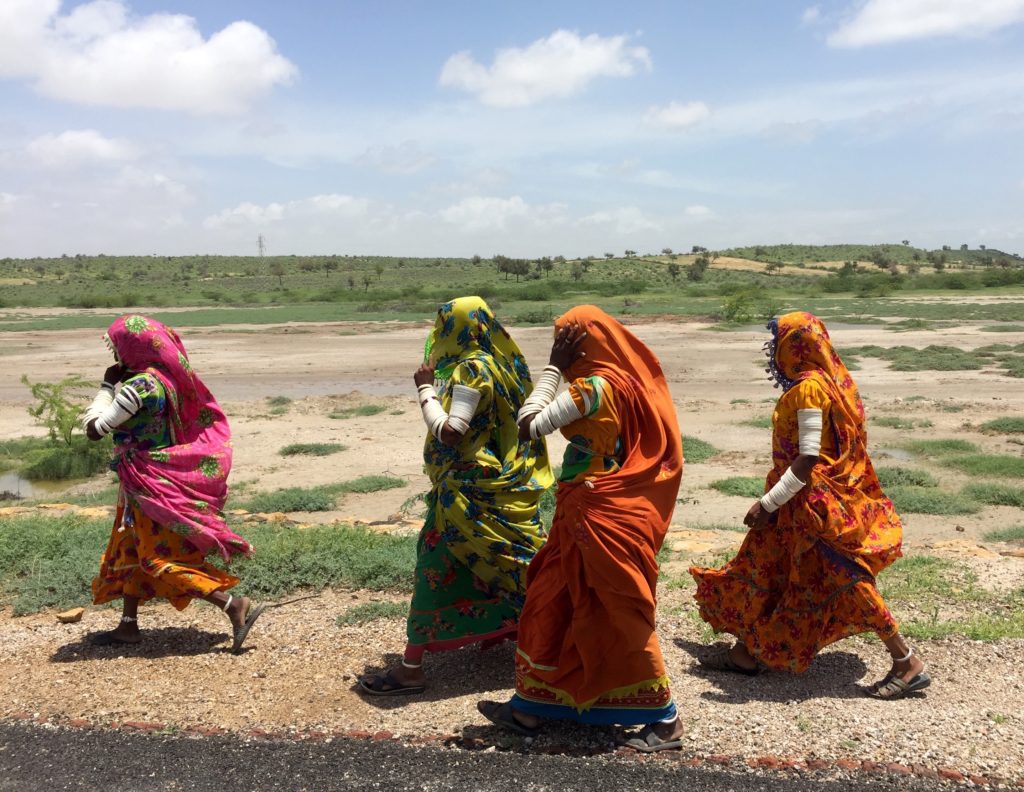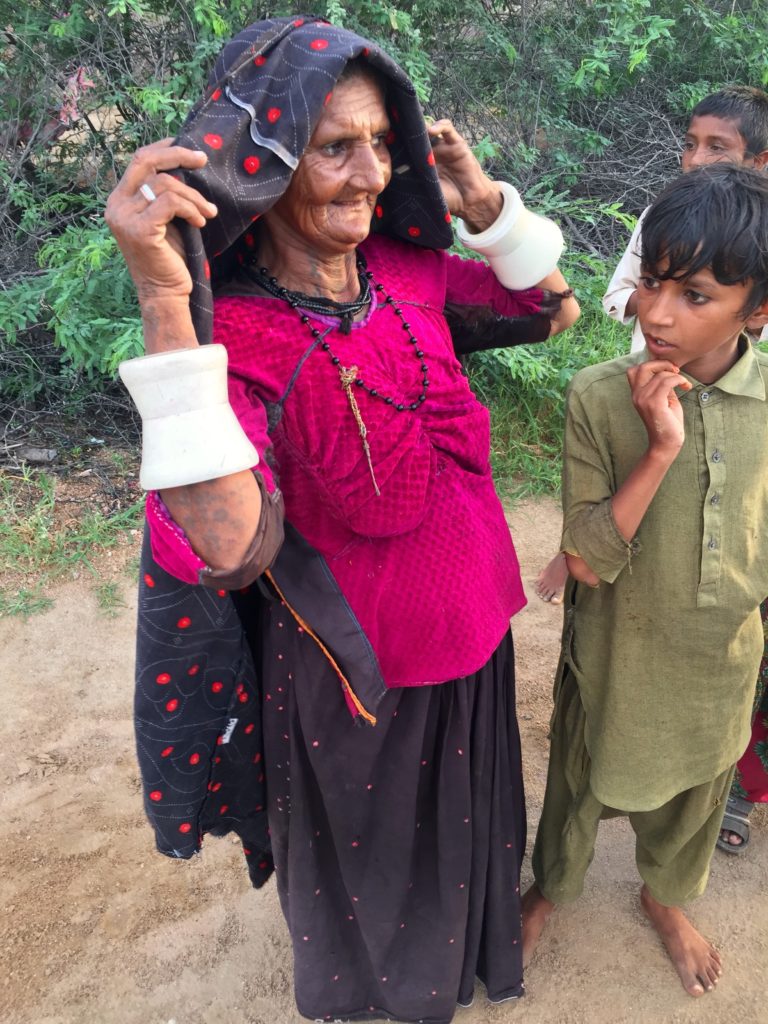 A resident of a village near the Karoonjhar Hills, in Nagarparkar.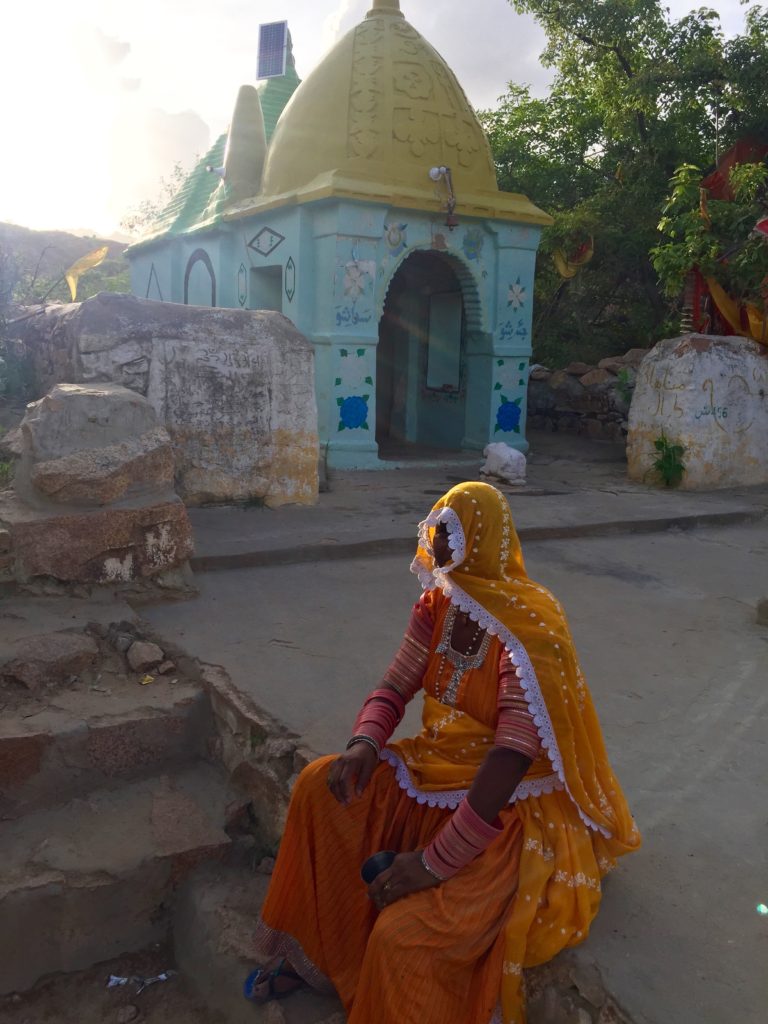 Sardharo temple, in the Karhoonjar Hills.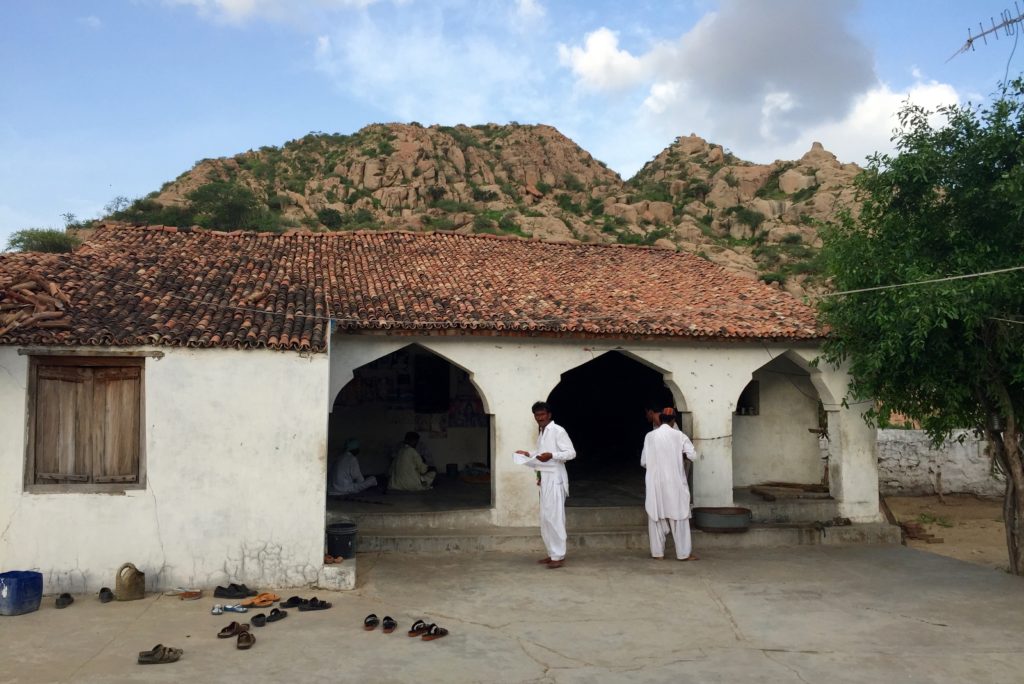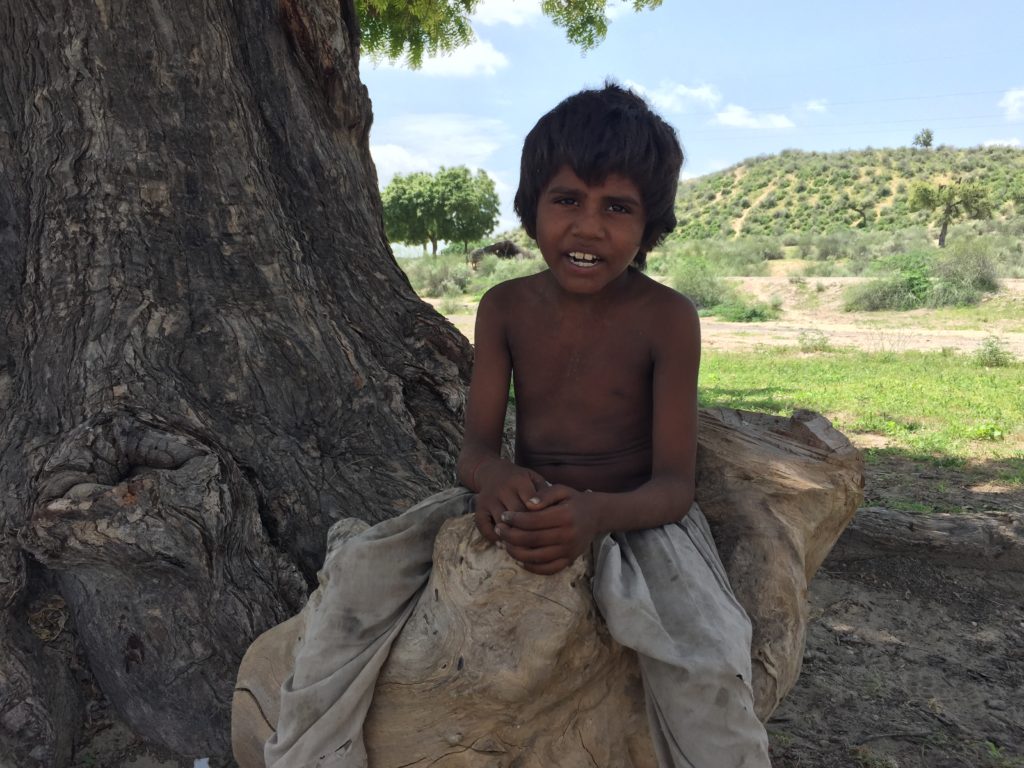 A young boy plays under a tree. Sono Kangrani, CEO of Thardeep Rural Development Programme, laments that "Poor people in Thar have been abandoned by the government and activists alike."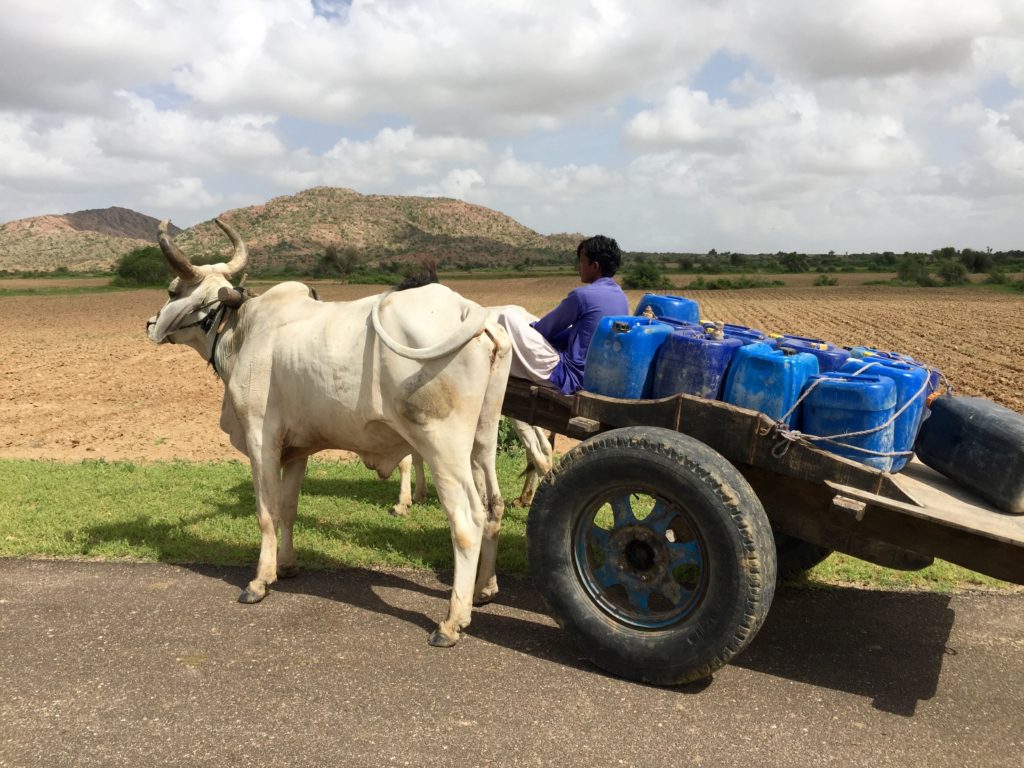 One way to fetch water from a well.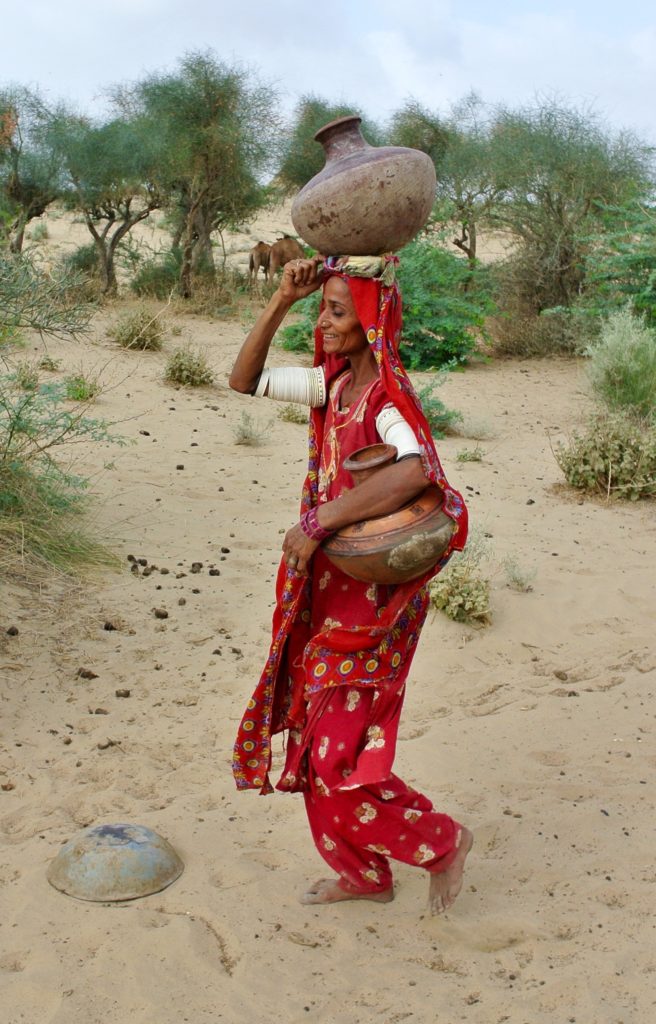 Another way to fetch water from a well.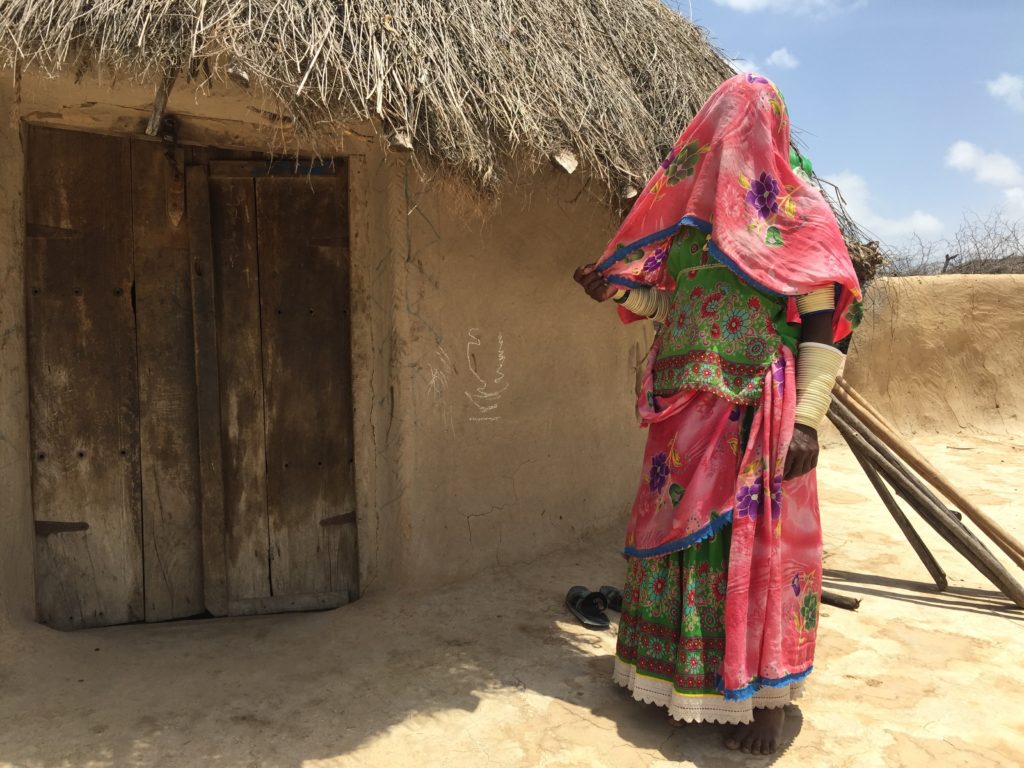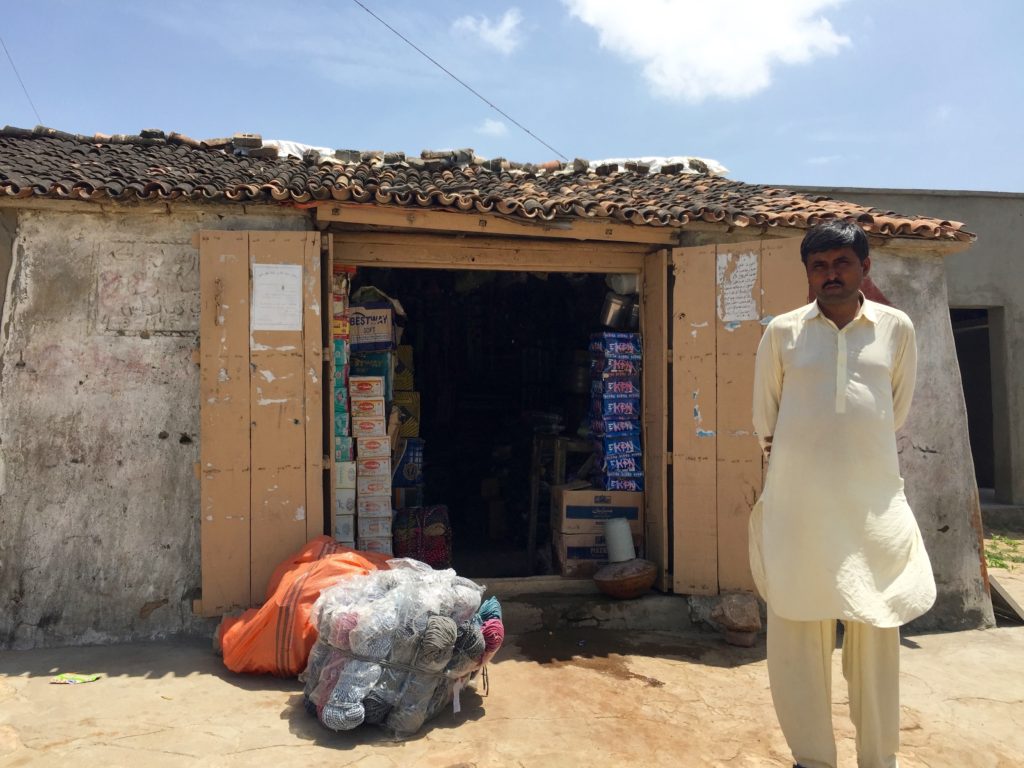 In a Meghwar settlement near the Indian border in UC Adhigam, pre-partition stone monuments dating back to 1914, make up the remnants a bazaar. They hint that this remote corner of Adhigam was once a bustling thoroughfare.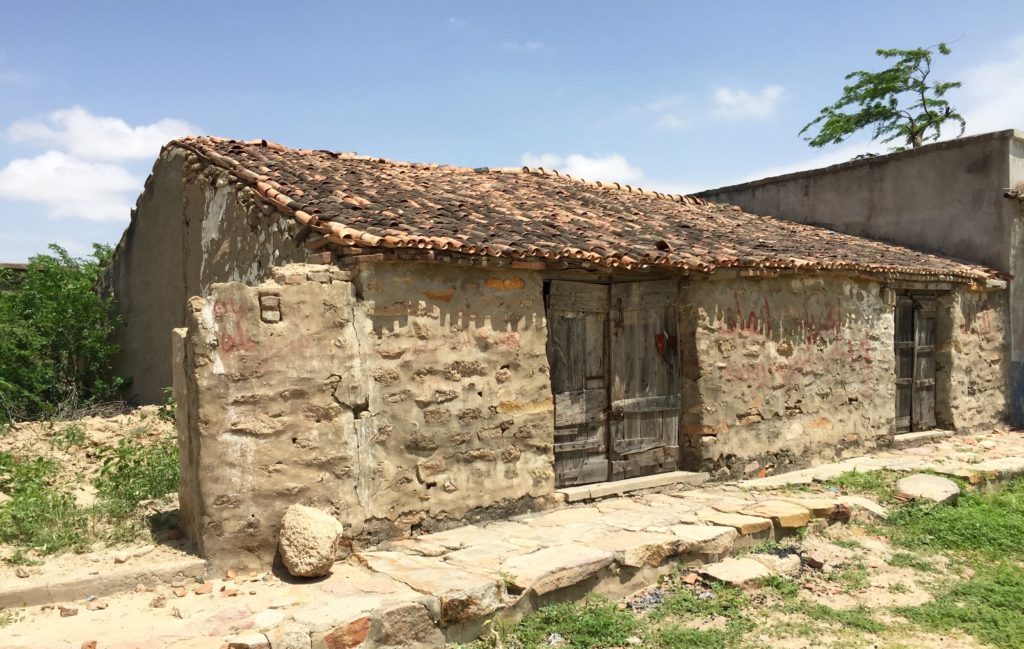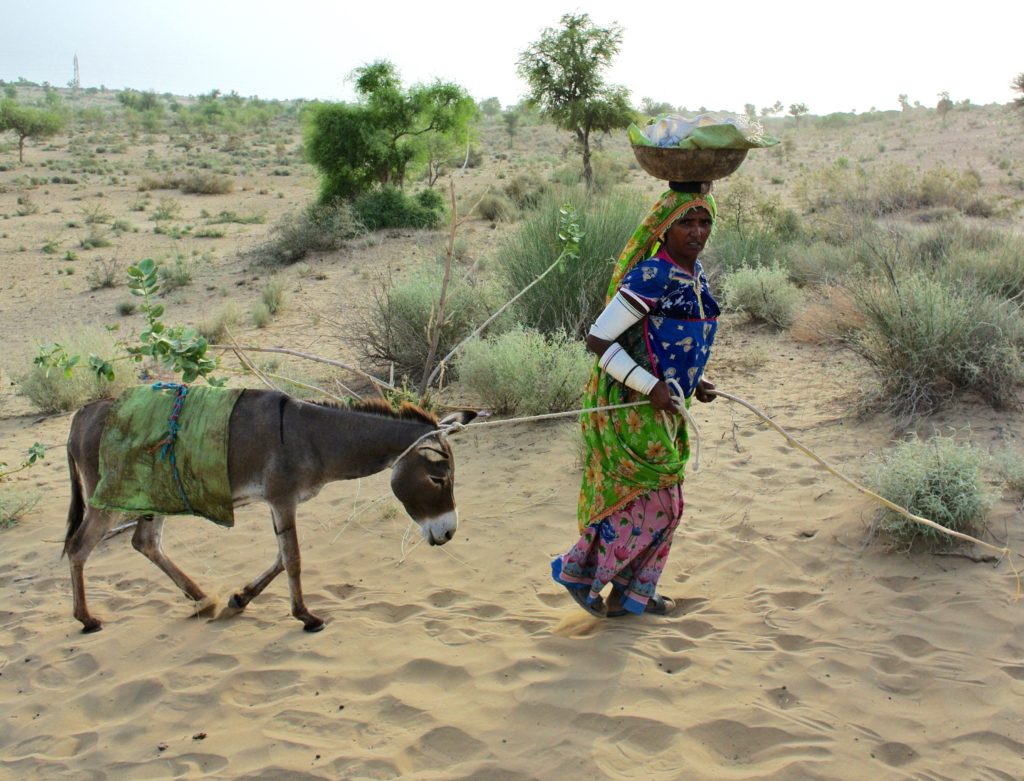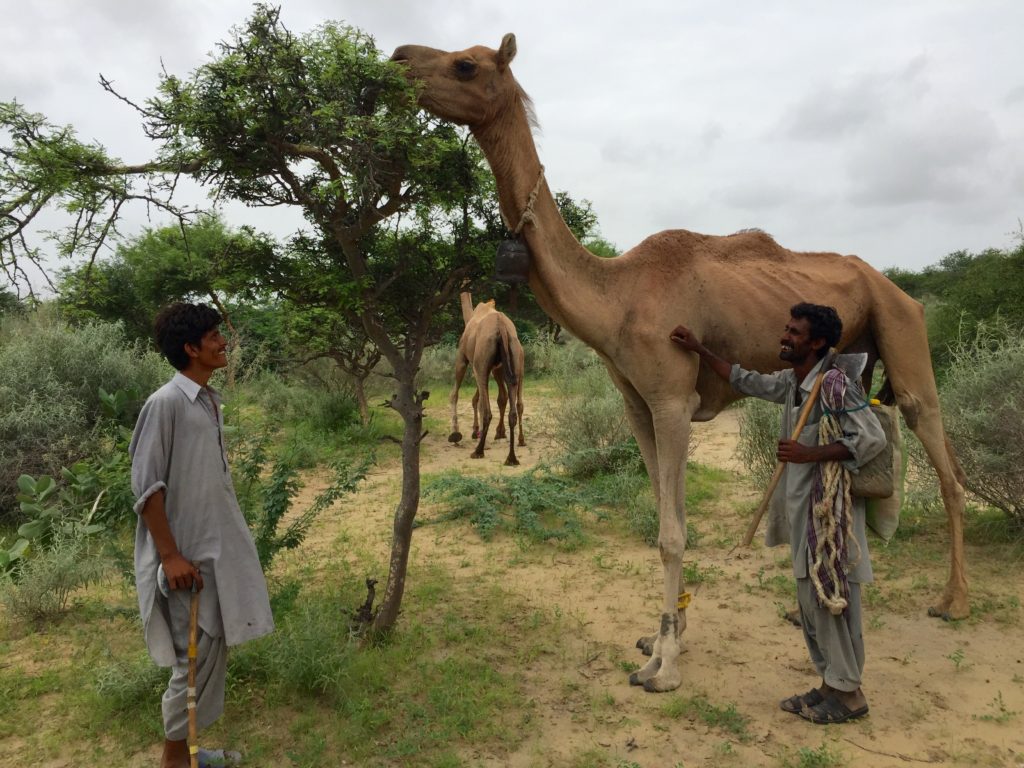 In Diplo Taluka, young Nyal Meghwar (L) skips school and takes his camels out for a stroll. "If the schoolmaster can skip school, why can't I?" he asks. Dr Allah Nawaz Samoo Chief Executive Officer of the Thardeep Rural Development Programme asks, "If the schools aren't delivering basic facilities, such as teachers and furniture, why would people send their kids their?"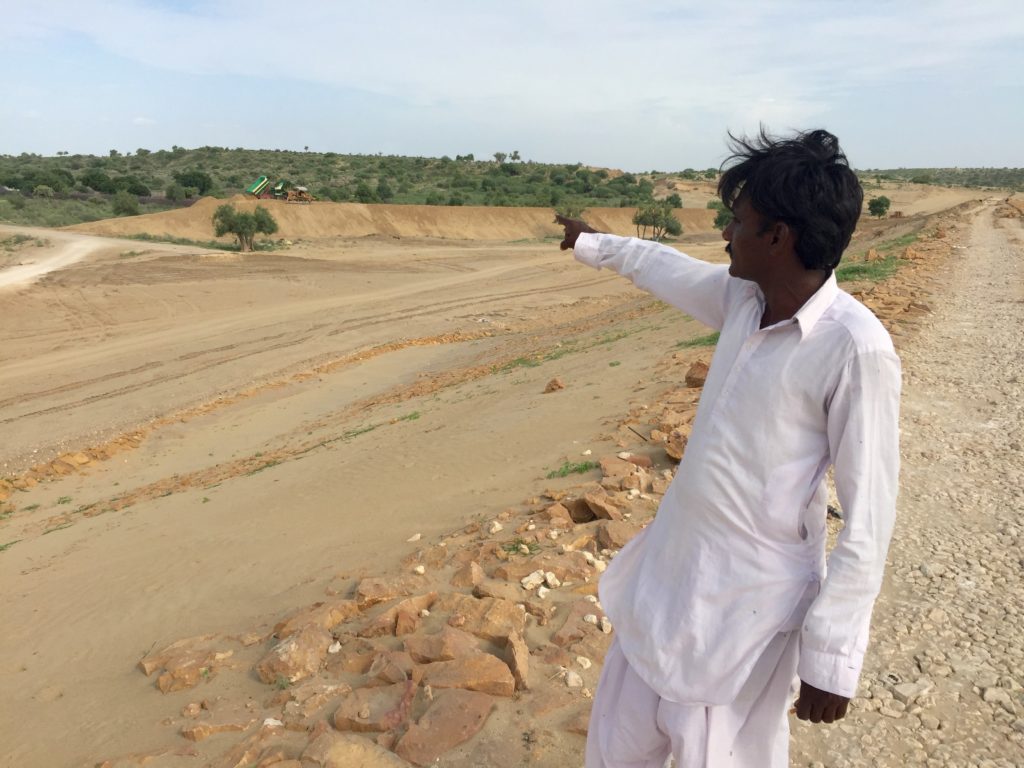 Standing on the eastern embankment of the Gorano water storage area, Lakshman Meghwar, a local resident, points to the pipeline that transports water to Dukkar Chho, the other dumping site. The construction has damaged land that could be used for grazing and farming. Although the Sindh Engro Coal Mining Company (SECMC) will be depositing water in an area of 1,400 acres in Gorano, locals emphasise that this does not take into account the entire affected area, which is closer to 4,000 acres.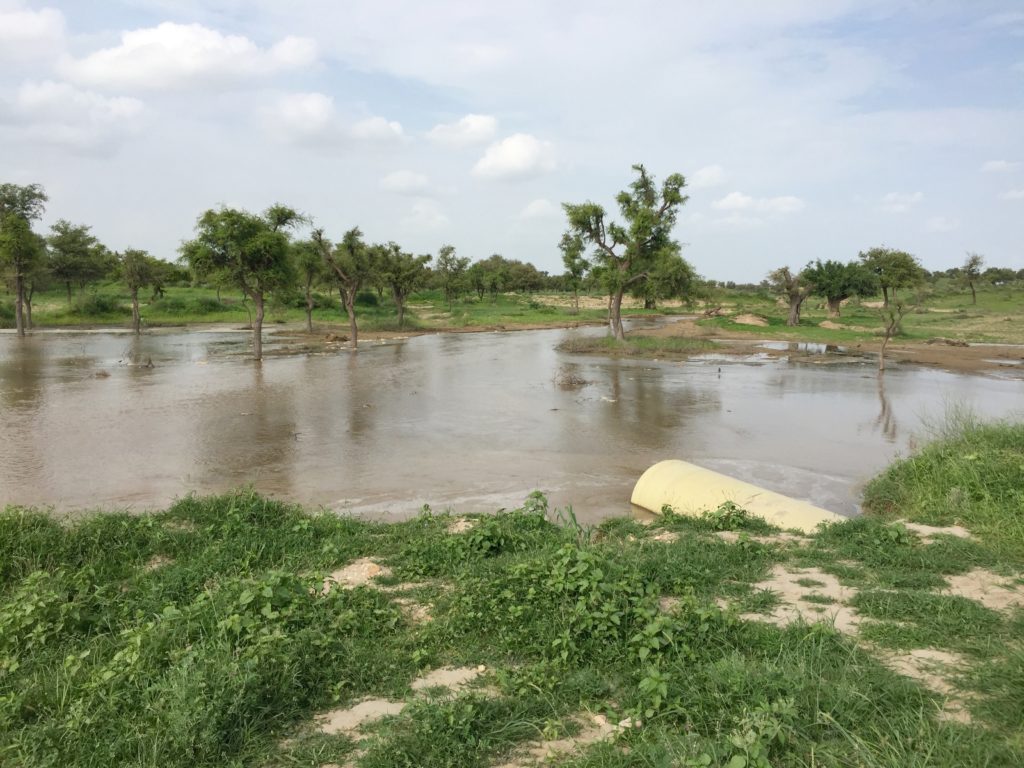 Water being dumped in Gorano by the SECMC. In water-starved Thar, a near desert for most part of the year, locals never dreamed a day would come when water could pose a threat to their livelihoods.
Photos by the writer.
The writer is a staffer at Newsline Magazine. His website is at: www.alibhutto.com