Once Upon a Time in Lollywood
Baaji marks Meera's return to the silver screen. And she couldn't have asked for a better comeback. Baaji is Meera's film all the way, from her starring role to the storyline and the many parallels with her actual life.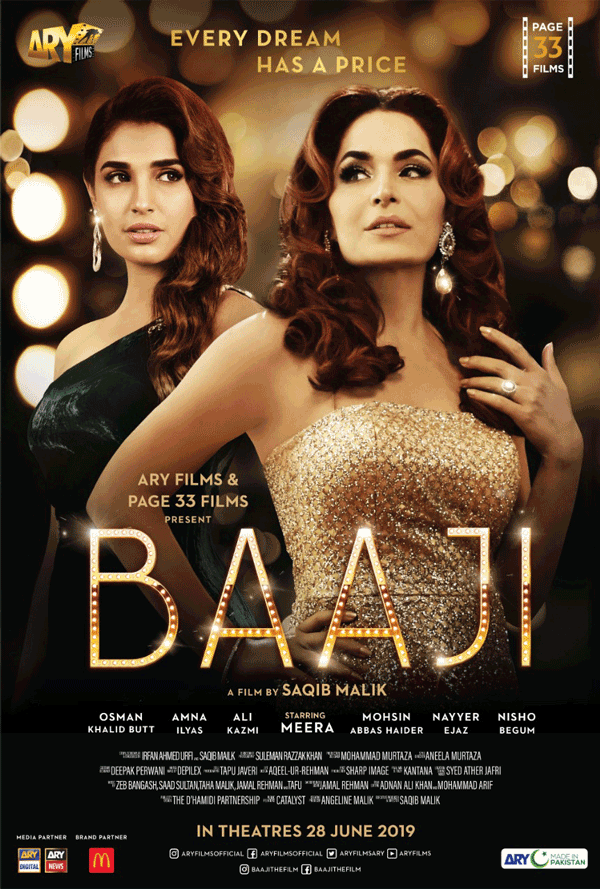 And like the star herself, the film too is high on drama and glamour, and rooted very much in the tradition of Lollywood cinema.
The story is hardly original, but it is handled with care and creativity and is aided by a pithy script and fine performances. In his directorial debut, Saqib Malik has managed to wrest heartfelt, passionate portrayals from all his actors.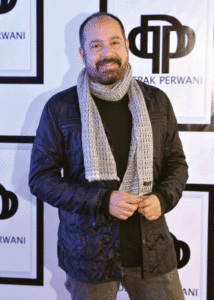 Meera puts in the performance of her life as the ageing diva, Shameera: generous, mercurial, vain and insecure by turns. Her relationship with the young ingénue Neha, played by Amna Ilyas, lies at the heart of the story and the chemistry between the two actors goes a long way towards making the plot believable and engaging. Full marks to Amna Ilyas for holding her own next to Meera's overwhelming star power and displaying a screen presence and charisma that makes her one to watch out for.
The film wastes no time setting up its premise as the opening shot depicts a gold jumpsuit-clad Meera botching up dance moves during a film shoot. She is replaced by the sizzling Mehwish Hayat, a tongue-in-cheek choice since Hayat is the current femme fatale of the silver screen in actual life as well. As she belts out Gangster Guriya to killer moves, Shameera is left to hobble home on a twisted ankle.
With her star on the wane and desperately in need of a sympathetic ear, Shameera befriends Neha, a beauty salon worker, who gladly latches onto the chance to escape the narrow confines of her life.
Enter Osman Khalid Butt, as the suave young director who promises to resurrect Shameera's career. This does not go down well with Remi, Shameera's volatile, good-for-nothing boyfriend, played with just the right touch of sleazy menace by Ali Kazmi.
Mohsin Abbas Haider, as a street-smart aspiring male model who has a massive crush on Neha, and Nayyar Ejaz, as the sleazy talent scout/media mole, have smaller but memorable roles. Madam Nisho is also worth mentioning as the quintessential Pakistani heroine's Apa/manager, who is becoming a bit of an anachronism in a changing world.
Saqib Malik has obviously had a lot of fun making this film and it is littered with inside jokes. Like Meera meeting photographer Tapu Javeri at a party – a throwback to a hysterical interview with Tapu Javeri in her disastrous real-life attempt to host an English chat show on television. In the video which later went viral, Meera simply couldn't pronounce the word 'photographer.'
Even Baaji's music is an homage to Lollywood. There are the wonderful remixes of the delightfully camp 'Yeh Aaj Mujh ko Kya Hua' and 'Don't be Silly.' Beautifully choreographed by the film's lead actor Osman Khalid Butt, the toe-tapping Don't be Silly is, in fact, one of the most fun dance numbers in recent Pakistani cinema and should become a party staple.
Baaji is not without flaws but it works because it has so much heart. Pakistani revival cinema meets Lollywood in a fun ride that clocks in at a little over two hours, and never loses the audience's interest. And that's saying a lot, since most Pakistani movies need to be edited by at least half an hour.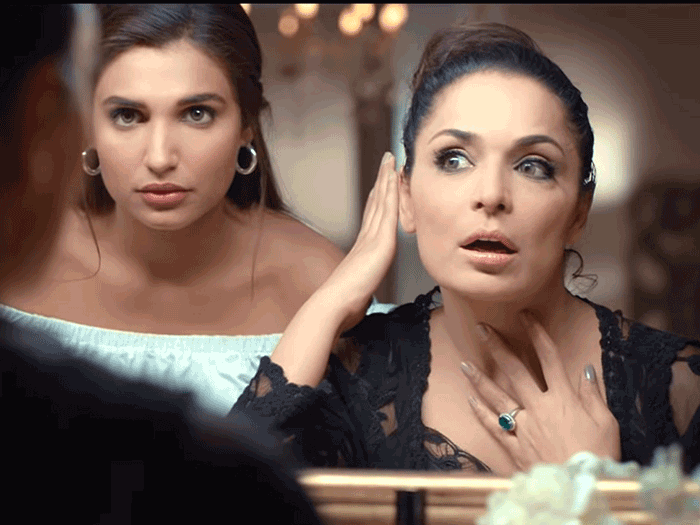 However, coming from the director of memorable music videos like Khamaj and Na re Na, the cinematography is rather flat. There are few memorable shots or creative use of camera angles or lighting for cinematic effect.
The editing of the film is also a tad choppy. It feels like the director had to cut the film down to size and, in the process, certain plot transitions have been rushed.
But these caveats aside, Baaji is an important film. It is the revival of a genre of classic Pakistani cinema that may have completely fallen by the wayside. Go watch it.
Zahra Chughtai has worked and written for Pakistan's leading publications including Newsline, the Herald and Dawn. She continues to write freelance.