Newsline's April 2011 Issue: What's Inside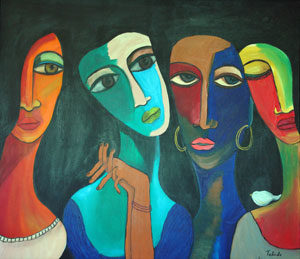 Newsline's April 2011 issue is still available on newsstands across Pakistan.
We have another great line-up of writers and compelling stories. And yes, there is something in it for everyone.
Our cover story is a must-read. Amir Zia writes about "The Business of Crime" and suggests that as the crime mafia's vise around Karachi's business community tightens, the country's economic hub braces itself for another flight of capital. Also part of the cover story is an interview with Muhammad Saeed Shafiq, president of the Karachi Chamber of Commerce and Industry, in addition to a report on the activities of the Lyari Amn Committee.
Saad Hasan takes stock of Pakistan's tax net: As the fiscal deficit widens the obvious answer is also to widen the tax net, but will the government cut back on its expenditure and plug the leak?
Newsline's Farieha Aziz provides an update on religious violence in Pakistan as the first quarter of 2011 comes to a close. Already numerous blasphemy cases, murders and acts of vigilantism on religious grounds have been reported. There is also an interview with Ali Dayan Hasan, Pakistan's representative for Human Rights Watch.
Other articles include an analysis of the Pakistan dream in Hamza Usman's "Not Jinnah's Pakistan," and an examination of the ongoing spy war between the ISI and the CIA by I.A. Rehman in "Act One, Part Two." There is also a Newsline exclusive investigative report by award-winning author Salam Dharejo in which he exposes the trafficking of beggars from Pakistan to Iran and the Middle East.
Rahimullah Yusufzai writes about the recent drone attacks in Waziristan, Abdul Wahab reports on the tragic death of 43 coal miners in Balochistan, and Arshad Yusufzai reports on how the ongoing military operations in parts of FATA have led to the full-scale resumption of poppy cultivation.
From across the border, we also have our monthly "Letter from India" by Sujoy Dhar. This month he writes on euthanasia, survival and the power of speech.
And there is still more: recent Newsline APNS award winners also have new articles in this issue: Maheen Bashir Adamjee writes on the intersection of women, religion and politics; Zara Farooqui looks at the "lawn wars" raging in Pakistan's fashion industry; while Talib Qizilbash probes the new spring that has taken hold across the Arab world and examines how the revolutions will progress from here.
Of course, there is more on art, more on movies, more on books and more interviews. And more on sports: a great ICC World Cup round-up is waiting for you with superb commentary by Afia Salam and Nadir Hassan, accompanied by photos that you'll want to keep.
Get you copy today.
Next