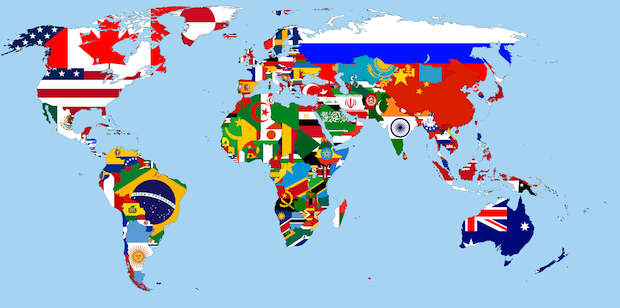 My mother and I were returning home in her little white car after our German Speaking Women's Club meeting here in Karachi, Pakistan. It's basically a bi-monthly stammtisch where women who speak German get together over coffee, cake and conversation. It's an interesting tri-lingual party as most women are well versed in English, Urdu and German and have learned how to mesh the three just as the Karachi upper classes seamlessly switch between Urdu, one of the national languages, and English, the other. The Hawaiian toast was lovely, the coffee warm, wonderful and Bavarian, and the punctuality refreshingly German.
My mum, or amma as I call her, grew up in Germany to South Asian parents and moved to Karachi when she married my father. While I was growing up, I remember going with her to meetings at the German Speaking Women's Club. We attended their Christmas bazaar every year. I started frequenting club meetings when I came back to Pakistan as a thirty year old and wanted to keep in touch with the language. This time, after a hiatus that has lasted at least a decade, amma went with me too.
The conversation turned to nationalism in Germany. "Do you know the German national anthem?" I asked her. "I don't think so," she said. "I don't ever remember singing it at school." "Maybe I've heard it a football game?" she offered helpfully.
I heard the German national anthem for the first time in my conscious memory a few weeks ago at a celebration for German Unity Day at the consulate in Karachi. Mind you, I've lived in Germany and I've traveled there to see my grandparents pretty much all my life. I'm naturally irreverent about things that are official and knowing how staunchly against nationalism Germans are, incidentally one of the things I love about them, I talked my way through the anthem. A young Pakistani woman, ever reverent to the flag and the white man shot me a dirty look and I joined a group of Germans instead who, very like myself, talked their way through the anthem. It was obviously more fun. We complained about the October heat in Karachi and another complained about having to wear a tie. "It's particularly hot when the speeches are boring," I observed and my new German friend agreed.
Later, a senior diplomat who was busy taking photos with some young Pakistani women, pretended not to understand my German accent, which by the admission of most German speakers is virtually "akzent frei", or accent free, even if my grammar doesn't follow suit. Clearly Pakistani women should look pretty in saris and not attempt at speaking German. When I later mentioned this incident to another German acquaintance, he offered as a way of explanation that this particular "diplomat" was Ost-Deutsche, or east German, colloquially called an Ossie. I cringed at the casual prejudice here, but I wasn't surprised. Just a few weeks before, I was having a lovely conversation with a visitor from Germany and he made a statement about how all racists should go back to the DDR. I gently tried to call out his prejudice but I realized it may not have registered.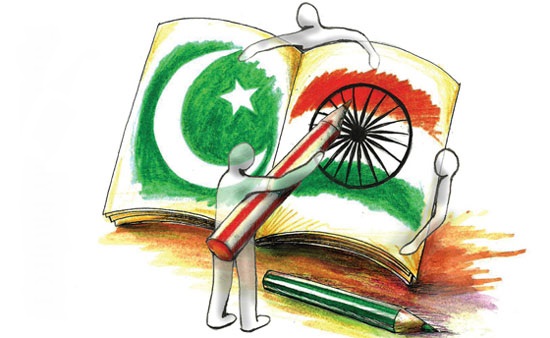 I'd encountered "west German" prejudice against "Ossies" all my life. My mum who is brown, German and identifies as "I grew up in Germany and my parents still live there" espouses many prejudices of her white peers. A year or two ago we had a very annoying visitor from Germany who self-righteously spewed her left-wing politics but also made deeply racist statements while being entirely unaware of it. My mother, entirely as a matter of fact, said, "Hani it's not her fault. She's from east Germany." "It's the same country now, mother," I said, irritably. In fact, when people question my mother's German identity because she doesn't quite "look it", I inform them that she's German enough to be mildly racist against the Turks. I'm afraid the irony escapes most people.
This time, thanks to Facebook messenger, I turn to my former Berlin roommate who's been on the receiving end of such prejudice. She's grew up in Eisenach, where I've visited her family for Christmas, which was in the heart of the DDR before the fall of the Berlin wall. Incidentally, we are excellent friends. Unflinched by my rant, she exclaimed, or so I interpreted from her messenger chat, "Are you in Germany?" That's Jana for you. When I go on my feverish rants about sexism and racism, she'll talk to me about viruses. She's a health journalist with her priorities in the right place.
Meanwhile, watching a video of a popular Indian film producer who speaks of being a true nationalist and who intends not to hire Pakistani actors anymore, I find myself quite disgusted. Here's a reverse of what my "west-German" friends are feeling about "east Germans." The country may be one again after a long divide but the differences and discrimination still persist even though race and religion doesn't divide them. India and Pakistan may have been the same country and the same people but sixty-nine years apart have divided them beyond repair.
"I guess we should just admit we're all a little racist," I chatted to Jana. I should have added sexist, religionist, generally prejudiced but racist is the easiest term of choice to define any kind of prejudice these days . "What are you racist about?" she asked in her irritating, incisive health reporter way. I was stumped.
Hani Yousuf started her career at Newsline Magazine in 2006. Since then, she has completed a Master's in Journalism at Columbia University and reported and written for magazines and newspapers in Germany, the US and the South Asian region. She is now a PR consultant, based in Karachi.
Next