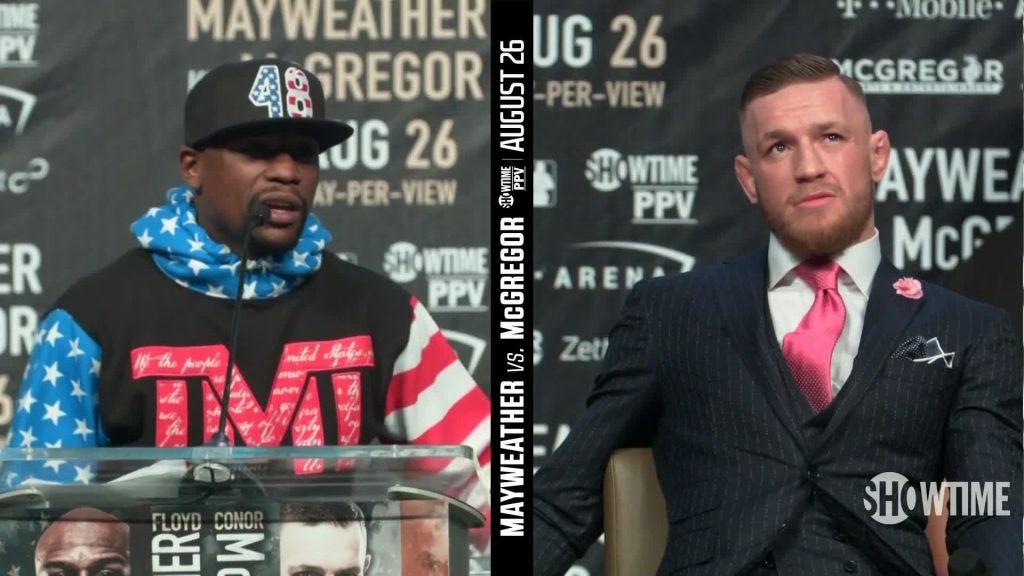 One of the most highly anticipated fights in recent times, the upcoming bout between boxer Floyd Mayweather and mixed martial arts expert Conor McGregor is already igniting the media.
At forty years of age, Mayweather is one of the most distinguished boxers of our time, with an illustrious career during  which he has triumphed as a five-division world champion and garnered 15 world titles among many other accolades. However, it's his undefeated status that has won him recognition as one of boxing's all-time greats.
On the other hand,  it's McGregor's antics outside the arena, aside from his prowess and raw fighting skill, that have earned him notoriety. Extravagant displays of wealth on social media complement his arrogant and brash exterior (he makes frequent references to his talent). Of course, this attitude is not entirely baseless; his larger-than-life stage personality is justified by the UFC Lightweight Championship that he currently holds. He was previously the UFC Featherweight Champion and he has earned a spot on Forbes'  list of the world's highest paid athletes, making him the first mixed martial artist to do so.
It was announced on June 14 that the two champions would go head-to-head on August 26 at the MGM Grand in Las Vegas. The fight has been on the cards for over a year and will be televised via pay-per-view. MMA Fighting confirmed that, given the fight is sanctioned by the Nevada Athletic Commission, if Mayweather wins, he'll be the first boxer in history to have a 50-0 record. McGregor's UFC record is currently 21-3, but he still stands as one of the most popular fighters active today.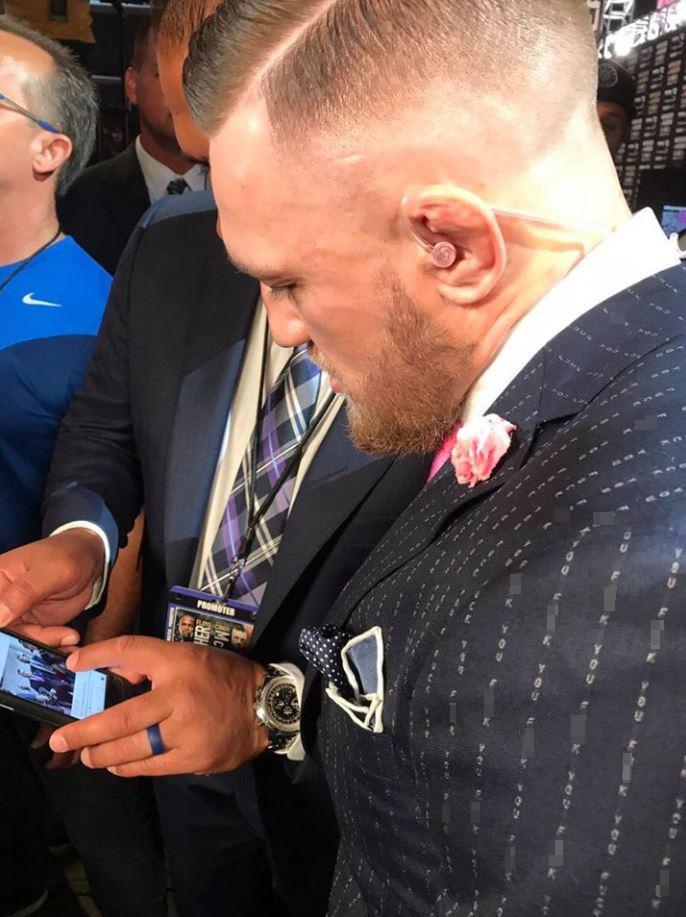 The pair met face-to-face for the first time since the match's confirmation on the first press conference of their four-leg promotional tour. 11,000 eager fans at the Staples Center in LA were treated to an expletive-heavy back and forth between the fighters, as McGregor mocked his opponent's attire, "He's in a f***ing tracksuit, he can't even afford a suit anymore." He followed up with an equally low blow at Mayweather's financial troubles and recent tax issues, but the most significant insult of all was slightly more subtle. Keen observers would notice that the lines on McGregor's suit spelled out a certain two-word insult that most assume, and rightly so, to be directed at Mayweather.
The exchange was truly a spectacle but hopefully will not eclipse the real match later this year.
Next