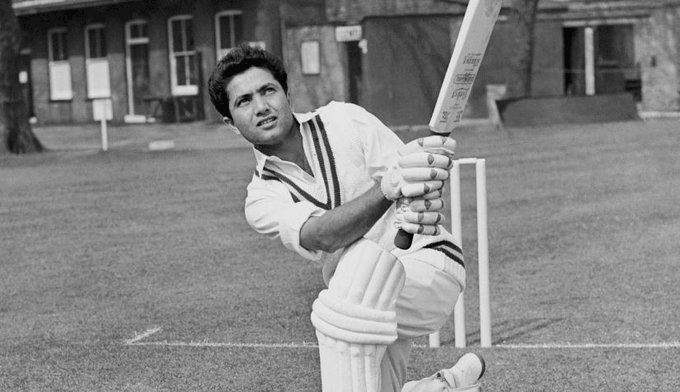 Pakistan has lost one of its legendary cricketers, Hanif Mohammad — a man who will be remembered not only for his cricketing feats but also for his remarkable humility despite all his achievements.
The man, who compiled the longest innings in Test history and still holds that record, died at a hospital in Karachi after a prolonged illness.
It is disappointing that hardly any of the contemporary cricket fans could call to mind his accomplishments. Hanif Mohammad's stamina, determination and intelligence as a cricketer surely serves as an example to all.
Once you speak to a cricket enthusiast from the sixties, however, one begins to realize the kind of mighty warrior he used to be at the pitch.He debuted against India at a Test match in Delhi in 1952 and emerged as a top scorer, smashing 51 runs out of total team's total score of 150 in the first innings. Though Pakistan lost the match by an innings and 70 runs, but it had found a precious new talent who went on to be dubbed the 'Little Master'.
Hanif's career spanned over 17 years in which he played 55 Test matches, scoring 3915 runs for Pakistan at an impressive average of 43.98 with 12 centuries.
The 81-year-old earned global fame for his dogged batting in Pakistan's nascent years in international cricket, and especially his marathon innings of 337 of 970-minute stay at the crease against the West Indies in Barbados in 1958.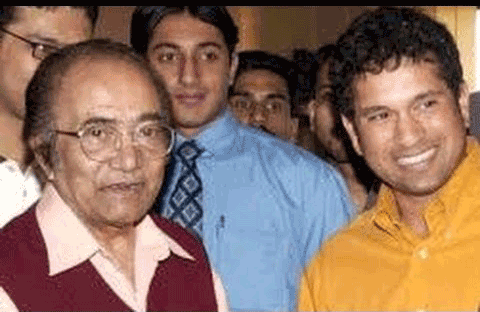 It was, in fact, that innings that actually earned him the sobriquet of "Little Master", and it went on to become his identity in preceding Test years until 1969. Indian cricket great Sachin Tendulkar was later given the same moniker.
That remarkable inning, at a time when cricket had not evolved technologically, was definitely an inspiring feat. With no protective equipment against fast bowlers, Hanif demonstrated quick reflexes and technique to overpower any bowling attack. He mastered and excelled during that tough phase of the game.
Given his form and exceptional cricketing sense, he could have dominated the One Day International cricket circuit and set some early records, but unluckily the limited-overs had its inception only in 1971 — two years after the great Hanif quit  Test cricket.
More to his successes, he had surpassed Donald Bradman's record for the highest first-class innings, scoring 499 for Karachi against Bahawalpur in January 1959 — a record which stood broken until 1994. The West Indies great Brian Lara made 501 not out for Warwickshire against Durham at Edgbaston in England's County Championship.
Many of the former Pakistan cricket greats paid tributes to Hanif Mohammad. ICC chief executive David Richardson also issued a statement, saying "Hanif took batting to great heights and many batsmen drew inspiration from him… one can only imagine the kind of impact his batting had on others over the years."
In January 2009, Hanif Mohammad  was inducted into the ICC Hall of Fame for his cricketing achievements. He was a pioneer of Pakistan cricket and his achievements will live on forever.
The writer tweets @Azharkh4
Next