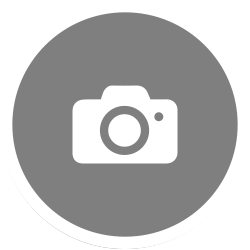 En Route Glamour
Fashion Pakistan Week 2010 in Karachi
Fashion Pakistan Week 2010 in Karachi
Fashion Pakistan Week 2010 in Karachi
Fashion Pakistan Week 2010 in Karachi
Fashion Pakistan Week 2010 in Karachi
Fashion Pakistan Week 2010 in Karachi
ashion Pakistan Week 2010 in Karachi
Fashion Pakistan Week 2010 in Karachi
Fashion Pakistan Week 2010 in Karachi
Fashion Pakistan Week 2010 in Karachi
Fashion Pakistan Week 2010 in Karachi
Fashion Pakistan Week 2010 in Karachi
Fashion Pakistan Week 2010 in Karachi
Fashion Pakistan Week 2010 in Karachi
Fashion Pakistan Week 2010 in Karachi
Fashion Pakistan Week 2010 in Karachi
Fashion Pakistan Week 2010 in Karachi
Previous
Next
To me a fashion week is like democracy: it is a process, not an event. The more fashion weeks you have, the better and more refined the fashion industry becomes. The good emerges and the bad automatically falls through the discerning sieve of the media and consumers.
Fashion Pakistan Week 2010, the second fashion week held in Karachi, proved the above to the tee. FPW2 was bigger, glitzier, extensively covered by the media, and more business-oriented than FPW1. With 53 designers showcasing collections, spanning over five days, not all collections were wearable or chic — far from it. Most collections were substandard and left a lot to be desired in terms of creativity and quality; however, the good collections definitely increased in number — and this happened in just six months.
There were first timers such as Shehla Chatoor, Zaheer Abbas, Shakil Saigol and Noman Rana of Chinyere, who showed, wowed and walked away with accolades. Their collections spoke volumes of their grasp over market knowledge, craft and vision and turned out to be the best discovered this time round.
And then we witnessed poor fashion by some first-timers like Aziz Ali, Ahmed Bilal, Aijazz, Huma Adnan, Fayez Agariah, Bina Sultan, Zainab Sajid and several others. Some of them have been on the fashion scene for a while and are doing rather well commercially; others are relatively new. Their collections reeked of immaturity, lack of style, substandard finishing and a misunderstood perception of the fashion week. One strongly hopes that over time and with more participation in fashion weeks, they will prove to be good learners and like everyone, they should be given more chances to prove themselves.
And this is the biggest story that emerged during FPW 2010: how some designers learned from their previous experience and showed improvement.
Sanam Chaudhri is one shining example. In the last six months, she worked hard, learnt from her mistakes and came up with a collection that was tasteful, wearable, chic and unique. Her previous collection was below mediocre — absolutely nothing to write home about. She played safe to make money — and she did. Her entire collection was picked up by The Designer Lounge, a multi-brand store in Dubai. But she did not get critical acclaim or so much as a nod of approval from either the media or fashion critics.
This time, she decided to take a risk and put all her creativity and learning from art school into her clothing line. "I learnt to think out-of-the-box, to be more high-impact and pay attention to details and accessories — because drama sells," says Chaudhri. The result was superb — many fashionistas wanted to pick up her ramp pieces. "This has given me a great deal of confidence and I intend to carry on in the same direction," she declares.
Similarly, Adnan Pardesy emerged as one of the biggest winners of FPW 2010. While his last FPW collection tanked, this time he wowed us with his finesse, vision and mastery over craft. He went back to his original self — line, details and structure — glimpses of which we saw in his debut collection at the Ensemble show in 2008.
Freeing himself from the fear of failing, Pardesy chose to go back to his roots instead of catering to popular taste, which paid dividends in the form of a beautifully crafted, heavily structured, adorned-with-architectural-details couture collection that left everyone marvelling at his deep understanding of fashion.
"I have a mode in front of me: the grand masters of international and Pakistani fashion," says Pardesy. "Rizwan Beyg, Sana Safinaz, Umar Sayeed, Bunto Kazmi and other such big names do what they are best at. I sketched and sketched tirelessly," he reveals.
Nida Azwer and Aly Xeeshan also fall in the category of designers who showed great progress in their current collections.
Azwer showcased a wearable, smart prêt line — instead of her usual wedding/trousseau outfits — inspired by the Mehergarh civilisation. She still needs some time to grasp the idea of a well-edited collection suited for a fashion week, but her current collection shows promise and is markedly different from her previous one. One remains hopeful that Azwer's next showing will incorporate all the elements required for a truly marketable collection.
Aly Xeeshan, thankfully, had clothes in his collection this time unlike the bedspreads, rugs, birds, utensils and rags which he had sent down the ramp earlier. He still needs to learn about fashion and let the stylist in him take a backseat when it comes to putting together a collection for a fashion week.
Someone who showed immense potential as a good fashion designer was Zahid Khan of Kooki Concepts. He admits that his previous showing at the last FPW collection was a hotchpotch. He threw in his three- to four-year-old pieces with some new ones, and that betrayed him on the ramp. "I received very harsh feedback last time and the criticism really made me think. This time, I was focused and extremely serious. I worked on a theme and on each individual piece," he says. Khan had combined both menswear and womenswear into one collection previously, which did not gel well together. This time, he edited with care and separated the two, showing two collections. Even though the menswear line was completely over the top and lacked depth and style, his womenswear collection made up for it and was a great hit.
"We get the honour of sharing the same platform with reputable designers, so we cannot take this opportunity for granted. I am not saying I can compete with them; hell no! All I'm saying is that I should work hard enough to prove myself worthy of this honour and not let them down."
It goes without saying that grooming and refinement are a part of the learning process, but this is not so only for the designers. While a fashion week provides designers with an opportunity to showcase their collections regularly, it is also good exposure for the media, buyers, organisers and models, all stakeholders combined, making them more aware of what's out there, and creating a demand for the products.
Business has picked up for many designers. "People are now aware of my prêt line due to the extensive media coverage and orders are flowing in by the dozen," says Khan. Left with no more pieces to sell from his first run, he now intends to convert a floor at one of his existing shops to cater exclusively to his prêt clientele. Many designers have started expanding and opening up more than one outlet in a city, or going to other cities. There has also been a surge in the number of multi-brand stores that stock designerwear. This is a direct result of the three fashion weeks that have taken place, to date.
With much good that has come about, an issue yet to be grappled with is that of quality control. Some designers proved to be quick learners, but others showed no improvement and didn't seem to have a creative bone in their body.
Zarmina Khan and Mehdi showed no signs of improvement. In fact, they put on a worse show than before, with lacklustre collections. Samar Mehdi's collection, which was a Rajasthan-inspired line, made me wonder why Indians shouldn't hate us. It amazed me that someone like Mehdi, who has a degree in fashion design from Britain, and has been a part of the industry for about a decade, can actually show a collection that screamed mediocrity and carelessness. It looked like a school tableaux on Rajhastan prepared by students of the eighth grade. Apparently inspired from her college drawing board, Mehdi would have done well to have left it there.
One feels that such a poor showing can be taken care of and the quality of the collections can be improved if Fashion Pakistan appoints a preview committee. The committee should apply a stringent set of rules and exacting standards. There has to be a minimum standard that must be met to qualify for fashion week. According to reports, Rizwan Beyg worked tirelessly and gave suggestions to many designers, and even worked with them to improve their collections. But it is not a job that can be handled by one person, especially if that person is responsible for the production of the week too.
The tireless workers deserve applause for their unabated enthusiasm — Sabs, did a wonderful job with styling. Coming up with different looks for more than 53 designers and changing them at the speed of light for 10 back-to-back shows is surely a daunting task. Saba Ansari and her team handled it effortlessly, without a wrinkle on their foreheads, or delay in a single model's entry. A rare show of creativity and efficiency indeed.
The organisation and running of FPW 2010 was equally superb. It was smooth and punctual — like clock work. No hitches or glitches, no tempers or fights. It is no mean feat to organise such a mammoth event, spread over five days, without a single breakdown — in infrastructure, operation or nerves. Credit goes to CEO PFDC Tammy Haq, chairperson Maheen Khan, media coordinator Tehmina Khaled, and Rizwan Beyg, who worked passionately for months and during the week to make it a success. Raheen Mani, despite holding a day job, volunteered, handled stress and remained calm and composed.
Also worth mentioning are the efforts of Barry, Aslam, Umar and Saira from Wow Factor. They were always seen with smiles on their faces while solving operational issues, and never once raised their voice even in the most trying situations. Similarly, Muneera Valika and Amir Lakhani of O2 Productions did an ace job of handling backstage arrangements. The most chaotic place at any fashion week appeared a calm hang-out spot, where models were found in a cheerful mood, happy being looked after like royalty. Even the designers had nothing to complain about, with everything they needed already at their disposal.
And so, like democracy, this process too must continue.
Click any photo to begin the slide show:

o me a fashion week is like democracy: it is a process, not an event. The more fashion weeks you have, the better and more refined the fashion industry becomes. The good emerges and the bad automatically falls through the discerning sieve of the media and consumers.

Fashion Pakistan Week 2010, the second fashion week held in Karachi, proved the above to the tee. FPW2 was bigger, glitzier, extensively covered by the media, and more business-oriented than FPW1. With 53 designers showcasing collections, spanning over five days, not all collections were wearable or chic — far from it. Most collections were substandard and left a lot to be desired in terms of creativity and quality; however, the good collections definitely increased in number — and this happened in just six months.

There were first timers such as Shehla Chatoor, Zaheer Abbas, Shakil Saigol and Noman Rana of Chinyere, who showed, wowed and walked away with accolades. Their collections spoke volumes of their grasp over market knowledge, craft and vision and turned out to be the best discovered this time round.

And then we witnessed poor fashion by some first-timers like Aziz Ali, Ahmed Bilal, Aijazz, Huma Adnan, Fayez Agariah, Bina Sultan, Zainab Sajid and several others. Some of them have been on the fashion scene for a while and are doing rather well commercially; others are relatively new. Their collections reeked of immaturity, lack of style, substandard finishing and a misunderstood perception of the fashion week. One strongly hopes that over time and with more participation in fashion weeks, they will prove to be good learners and like everyone, they should be given more chances to prove themselves.

And this is the biggest story that emerged during FPW 2010: how some designers learned from their previous experience and showed improvement.

Sanam Chaudhri is one shining example. In the last six months, she worked hard, learnt from her mistakes and came up with a collection that was tasteful, wearable, chic and unique. Her previous collection was below mediocre — absolutely nothing to write home about. She played safe to make money — and she did. Her entire collection was picked up by The Designer Lounge, a multi-brand store in Dubai. But she did not get critical acclaim or so much as a nod of approval from either the media or fashion critics.

This time, she decided to take a risk and put all her creativity and learning from art school into her clothing line. "I learnt to think out-of-the-box, to be more high-impact and pay attention to details and accessories — because drama sells," says Chaudhri. The result was superb — many fashionistas wanted to pick up her ramp pieces. "This has given me a great deal of confidence and I intend to carry on in the same direction," she declares.

Similarly, Adnan Pardesy emerged as one of the biggest winners of FPW 2010. While his last FPW collection tanked, this time he wowed us with his finesse, vision and mastery over craft. He went back to his original self — line, details and structure — glimpses of which we saw in his debut collection at the Ensemble show in 2008.

Freeing himself from the fear of failing, Pardesy chose to go back to his roots instead of catering to popular taste, which paid dividends in the form of a beautifully crafted, heavily structured, adorned-with-architectural-details couture collection that left everyone marvelling at his deep understanding of fashion.

"I have a mode in front of me: the grand masters of international and Pakistani fashion," says Pardesy. "Rizwan Beyg, Sana Safinaz, Umar Sayeed, Bunto Kazmi and other such big names do what they are best at. I sketched and sketched tirelessly," he reveals.

Nida Azwer and Aly Xeeshan also fall in the category of designers who showed great progress in their current collections.

Azwer showcased a wearable, smart prêt line — instead of her usual wedding/trousseau outfits — inspired by the Mehergarh civilisation. She still needs some time to grasp the idea of a well-edited collection suited for a fashion week, but her current collection shows promise and is markedly different from her previous one. One remains hopeful that Azwer's next showing will incorporate all the elements required for a truly marketable collection.

Aly Xeeshan, thankfully, had clothes in his collection this time unlike the bedspreads, rugs, birds, utensils and rags which he had sent down the ramp earlier. He still needs to learn about fashion and let the stylist in him take a backseat when it comes to putting together a collection for a fashion week.

Someone who showed immense potential as a good fashion designer was Zahid Khan of Kooki Concepts. He admits that his previous showing at the last FPW collection was a hotchpotch. He threw in his three- to four-year-old pieces with some new ones, and that betrayed him on the ramp. "I received very harsh feedback last time and the criticism really made me think. This time, I was focused and extremely serious. I worked on a theme and on each individual piece," he says. Khan had combined both menswear and womenswear into one collection previously, which did not gel well together. This time, he edited with care and separated the two, showing two collections. Even though the menswear line was completely over the top and lacked depth and style, his womenswear collection made up for it and was a great hit.

"We get the honour of sharing the same platform with reputable designers, so we cannot take this opportunity for granted. I am not saying I can compete with them; hell no! All I'm saying is that I should work hard enough to prove myself worthy of this honour and not let them down."

It goes without saying that grooming and refinement are a part of the learning process, but this is not so only for the designers. While a fashion week provides designers with an opportunity to showcase their collections regularly, it is also good exposure for the media, buyers, organisers and models, all stakeholders combined, making them more aware of what's out there, and creating a demand for the products.

Business has picked up for many designers. "People are now aware of my prêt line due to the extensive media coverage and orders are flowing in by the dozen," says Khan. Left with no more pieces to sell from his first run, he now intends to convert a floor at one of his existing shops to cater exclusively to his prêt clientele. Many designers have started expanding and opening up more than one outlet in a city, or going to other cities. There has also been a surge in the number of multi-brand stores that stock designerwear. This is a direct result of the three fashion weeks that have taken place, to date.

With much good that has come about, an issue yet to be grappled with is that of quality control. Some designers proved to be quick learners, but others showed no improvement and didn't seem to have a creative bone in their body.

Zarmina Khan and Mehdi showed no signs of improvement. In fact, they put on a worse show than before, with lacklustre collections. Samar Mehdi's collection, which was a Rajasthan-inspired line, made me wonder why Indians shouldn't hate us. It amazed me that someone like Mehdi, who has a degree in fashion design from Britain, and has been a part of the industry for about a decade, can actually show a collection that screamed mediocrity and carelessness. It looked like a school tableaux on Rajhastan prepared by students of the eighth grade. Apparently inspired from her college drawing board, Mehdi would have done well to have left it there.

One feels that such a poor showing can be taken care of and the quality of the collections can be improved if Fashion Pakistan appoints a preview committee. The committee should apply a stringent set of rules and exacting standards. There has to be a minimum standard that must be met to qualify for fashion week. According to reports, Rizwan Beyg worked tirelessly and gave suggestions to many designers, and even worked with them to improve their collections. But it is not a job that can be handled by one person, especially if that person is responsible for the production of the week too.

The tireless workers deserve applause for their unabated enthusiasm — Sabs, did a wonderful job with styling. Coming up with different looks for more than 53 designers and changing them at the speed of light for 10 back-to-back shows is surely a daunting task. Saba Ansari and her team handled it effortlessly, without a wrinkle on their foreheads, or delay in a single model's entry. A rare show of creativity and efficiency indeed.

The organisation and running of FPW 2010 was equally superb. It was smooth and punctual — like clock work. No hitches or glitches, no tempers or fights. It is no mean feat to organise such a mammoth event, spread over five days, without a single breakdown — in infrastructure, operation or nerves. Credit goes to CEO PFDC Tammy Haq, chairperson Maheen Khan, media coordinator Tehmina Khaled, and Rizwan Beyg, who worked passionately for months and during the week to make it a success. Raheen Mani, despite holding a day job, volunteered, handled stress and remained calm and composed.

Also worth mentioning are the efforts of Barry, Aslam, Umar and Saira from Wow Factor. They were always seen with smiles on their faces while solving operational issues, and never once raised their voice even in the most trying situations. Similarly, Muneera Valika and Amir Lakhani of O2 Productions did an ace job of handling backstage arrangements. The most chaotic place at any fashion week appeared a calm hang-out spot, where models were found in a cheerful mood, happy being looked after like royalty. Even the designers had nothing to complain about, with everything they needed already at their disposal.

And so, like democracy, this process too must continue.

Click any photo to begin the slide show:
Next