Dubai Dispatch: Pakistan Goes Unplugged
At the V II club in the Conrad Hotel Dubai, an almost 300-member audience gathered around a small wooden stage waiting in eager anticipation. It was no ordinary event. The mostly Pakistani/Indian crowd, residents of Dubai, had almost never witnessed, live and unplugged, the folk-pop-rock fusion phenomena popularized by the likes of Coke Studio and Pepsi Smash, and for which Pakistan has single-handedly created a niche across the globe. They weren't disappointed.
Komal Rizvi, took the stage-and the crowd. With a voice that reverberated across the room, swaying the audience in rhythmic solidarity, Komal belted out hit after hit. From slower numbers such as Dilruba, to her individualistic rendition of the Sindhi sufi-classic Laal Meri Path, it was a much-awaited Pakistani unplugged, musical extravaganza  and crowd that soaked it all up. The grand finale was undoubtedly Washmallay and Komal aced it.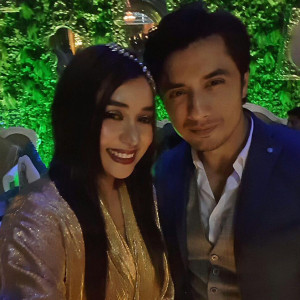 The mood then shifted from folk-funk energy to some pure sufi music with Sanam Marvi taking the stage. Armed with a harmonium and an impressive squad of musicians, Sanam sang some of her best tunes that night. From Koi Labda to the haunting Manzil-e-Sufi, the  mystical tunes of devotional sufi music and traditional qawalli enthralled the audience.
Coming at a fitting time with the Pakistan Super League also making its mark in the cricketing arena, some well-known celebrities from the sport's world were spotted at this musical event as well. Among others, Wasim Akram, Atif Aslam and  Ali Zafar were present, lending some star power to this intimate evening that displayed Pakistan's novel brand of folk-fusion and sufi-mystic music at its finest.
The writer is freelance journalist.
Next